January 22, 2021
What is a Merchant Account? How it Works & How to Get One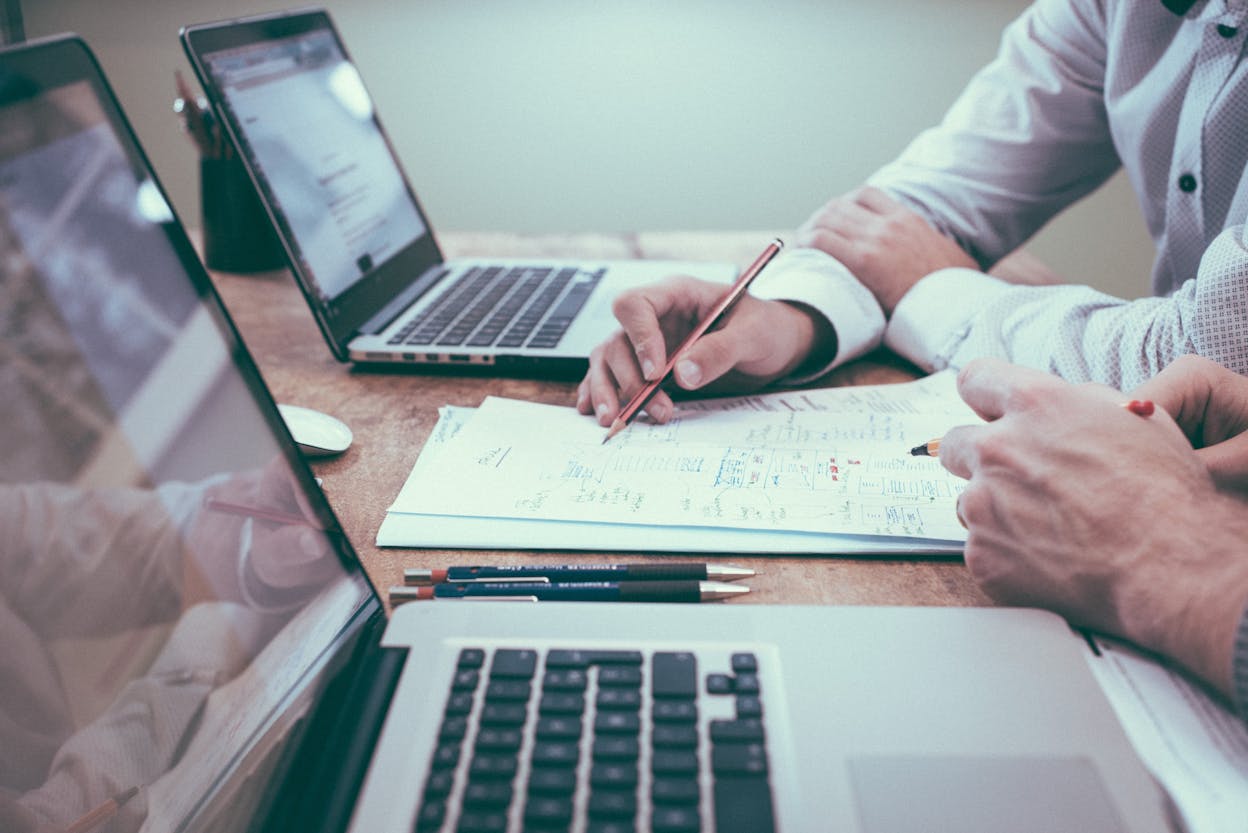 You're ready to start selling your products online. To accept online payments, you need to open a merchant account. Obtaining one can feel daunting at first.
As a business owner, you know it's important to let your customers pay with credit or debit cards, and other digital payment methods like e-wallets. 
We'll likely never have a completely cashless economy, but today most consumers rely on either their credit card or digital wallets like Apple Pay to complete their daily purchases. 
Accepting more payment methods leads to increased conversion rates. 
Keep reading to learn what a merchant account is, how it works, and how to get one. 
What is a Merchant Account? 
A merchant account is a business bank account that lets you accept and process digital payments. This includes purchases made with credit or debit cards and other forms of electronic payments like digital wallets. 
To process online payments, merchant accounts partner with acquiring banks that facilitate the communication that happens in an electronic payment transaction. A merchant account isn't the same thing as a payment gateway, but they work together to process payments online.
Simply put, having a merchant account is essential for your e-commerce business. It's an account that holds the funds from your customers' credit or debit card purchases during the transaction process. Once the payment is approved, the money gets transferred to your business bank account. This usually takes one to two business days depending on your payment service provider (PSP). 
A brick-and-mortar establishment may choose to accept cash only payments to avoid the costs involved with a merchant account. As an online seller, a merchant account is required since online payments are the only option for your customers to complete their purchase. 
How a Merchant Account Works
A merchant account is vital to operate an online business. There are a variety of options to choose from while looking for the right merchant account for your e-commerce store. 
Understanding the fees per transaction is key to selecting a service. Acquiring banks provide merchant accounts and work with you to facilitate digital payments.
Transaction Processing 
A payment gateway is also required to accept online transactions. It authenticates the cardholder's payment details (similar to a point of sale, or POS that physical retail stores use). 
Once the cardholder fills in credit card details, your payment gateway encrypts the data and facilitates communication between your business and the acquiring bank. 
Then the acquiring bank sends the payment information to the card networks. If it passes security checks for fraud, the payment gets sent to the issuing bank. After completing additional security checks, the issuer authorizes the transaction. 
Once the payment is approved, the acquiring bank collects the transaction amount from the issuing bank. Then money gets transferred to your merchant account.
Settlement times from your merchant account to your business bank account vary depending on your payment gateway. At MONEI, we offer 24-hour settlement lead times — you never have to wait for your money.
All of this happens in a matter of seconds. You incur various fees per transaction that are deducted from your merchant account before the funds get transferred to your business bank account. These fees can range from 0.25% to 5.0% of the transaction amount plus $0.20 to $0.30 per transaction. 
The merchant acquiring bank has monthly fees, and in some cases, special situation fees. Monthly fees associated with your merchant account are paid to the acquiring bank for its card risk and transaction settlement services. 
Merchant Account Fees
There is a range of fees attached to merchant account services. If they're not outlined in the contract, ask about the following: 
Application fees
Setup fees
Recurring monthly fees
Per-transaction fees
Cross-border fees
Discount rates
Credit card terminal rental fees (for brick-and-mortar)
It's crucial to shop around and compare merchant account fees. A small percentage of additional fees per credit card transaction may not sound like much, but it adds up. Some merchant account providers also require minimum term contracts and you can get penalized if you cancel early. 
How to Get a Merchant Account 
You must open a merchant account with a merchant acquiring bank if you want to accept online payments. As we mentioned earlier, acquiring banks are a key player in the digital payments process and are necessary for transaction processing and payment settlements. 
Applying for a merchant account can be a complicated process. That's why we help you set up your merchant account with one of our acquiring bank partners. 
The merchant account agreement outlines relationship terms including:
Per transaction costs
The card processing network that will be used
Fee structures involved in card processing
Monthly or annual charges you'll incur in exchange for the bank's services
The following criteria are reviewed to determine whether your merchant account application is approved:
Business type - Is there a high or low risk of credit card fraud and returns? 
How long have you been in business? 
Your business history - Have you had credit issues? Bankruptcy? Etc. 
Have you had a merchant account before?
Your personal credit history
You're more likely to get authorized for a merchant account from the same bank that you use for your business or personal bank account.
Being a higher risk business doesn't always lead to a rejected application. In this case, the vendor may require higher transaction fees or other charges to compensate for the risk. You can renegotiate fees once your business is more established. 
Moving Forward with Your Merchant Account 
Let's recap. A merchant account is essentially an agreement between you, an acquiring bank, and a payment gateway to handle and settle your digital payments. It's required to start accepting online payments via your e-commerce website.
Power your digital payments with MONEI's payment gateway solution, and we'll help you obtain your merchant account with one of our acquiring bank partners. For a full list of our bank partners, visit our pricing page here.
You may also like to read: