E-Commerce Tips
15 E-commerce Conversion Rate Tips to Help You Sell More
Alexis Damen | October 29, 2020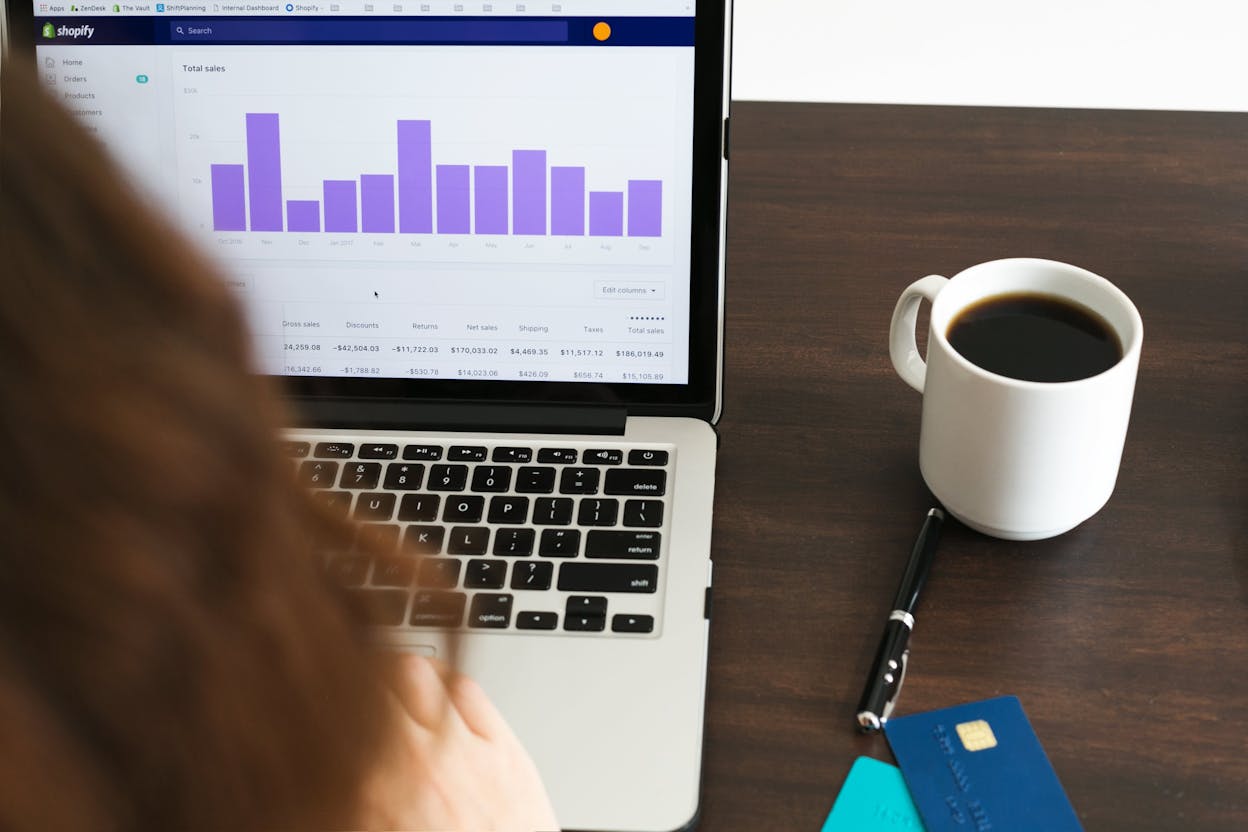 Optimization in e-commerce is key to growing your business. Whether you're perfecting your homepage, product pages, or checkout experience, each decision you make can influence whether you make a sale. 
E-commerce conversion rate (CVR) is your North Star Metric — the metric you focus on for revenue growth. CVR can help you understand if changes you make to optimize your website are positively or negatively affecting your sales.
As you make changes to your site, it's crucial to measure if those changes are impacting customer and revenue growth. Getting customers to add products to their cart and avoid cart abandonment can be a constant (but very important) struggle. 
Shoppers abandon their carts for various reasons. Most frequently because of unexpected costs, the checkout process is too long and complicated, or they're required to create an account. 
Let's look at what e-commerce conversion rate is, why it's important, and how you can optimize your website and customer experience to boost yours. 
E-commerce Conversion Rate Explained
Your e-commerce conversion rate is the total number of people who make a purchase compared to the total number of visitors who come to your website.
Calculate Your Conversion Rate
For example, let's say you have 2,000 site visitors on a given day, and 50 of them complete checkout. Divide the total number of people who made a purchase (50) by your total number of site visitors during the same period (2,000). 
In this scenario, your e-commerce CVR is 2.5%. Here's the math:
Formula
# completed checkout / total website visitors = total conversions 
Total conversions x 100 = conversion rate 
Example
50/2000 = 0.025
0.025 × 100 = 2.5% CVR
One component to take into account is that you may be selling your products across multiple platforms. If you also sell on marketplaces like Amazon, you can create a spreadsheet to keep a record of your e-commerce sales across various platforms. 
What's a Good Conversion Rate?
You can look at overall benchmarks for e-commerce conversion rates across industries, but CVRs range vastly among product categories. A good starting point is to look at common conversion rates for your product category or a similar segment. 
Due to changes in consumer behavior as a result of COVID-19, categories have split into essential and non-essential groups and benchmarks have skewed. According to IRPCommerce, in September 2020 the average conversion rates across various product classifications were as follows.
Average E-commerce Conversion Rates
Food & Drink 2.04%
Baby & Child 1.14%
Home Accessories & Giftware 1.31%
Health & Wellbeing 3.24%
Electrical & Commercial Equipment 2.16%
Fashion Clothing & Accessories 1.46%
Cars and Motorcycling 1.39%
Arts & Crafts 3.64%
Sports & Recreation 1.28%
Kitchen & Home Appliances 2.90%
Pet Care 1.65%
In addition to looking at conversion rate benchmarks, it's essential to evaluate your business. You can do a cost-benefit analysis to see if you make more money than you're spending to sell your products online. If so, you're moving in the right direction. 
Once you're sure you've found product-market fit, you can focus on optimizing your e-commerce website. If certain landing pages, categories, or products are converting more, study those pages and how visitors are interacting with them. Then you can work to bring your other pages or categories to the same level. 
By doing this, you're able to create your own CVR benchmarks that represent your specific target customer, not someone else's. 
If you have one category of items with a higher conversion rate, you can also aim to bring all categories up to that standard. With this approach, you can count on the fact that the CVR benchmark is reflective of your specific target persona, not anyone else's.
If you're just starting out, no sweat. Focus on the benchmarks sorted by industry that we've provided above, and then go from there. 
Why is Conversion Rate Important?
To put it simply, if you don't have any paying customers, how will you sustain your business? E-commerce conversion rate metrics are central to the success of your online store. It's necessary to optimize your user experience and communicate the value of your products. Otherwise, you might end up with 20,000 visitors per month but only a small portion of that traffic will convert into paying customers.
Make checking your online presence and user flow a priority. An e-commerce website is not a set it and forget it solution. You can use tools like Hotjar and Google Analytics to better understand user behavior and optimize your site.
Think of your e-commerce conversion rate as a way to track your success over time. Use your learnings to improve various attributes of your online shop that can impact your business profits. 
Optimize Your Website to Increase Your E-commerce Conversion Rate
An essential part of growth is experimentation. There is no golden rule to increase your conversion rate. However, you can start with these suggestions and then iterate based on results. Optimizing your e-commerce website for conversions is an ongoing process. 
1. Invest in Copywriting
By "Invest", I don't mean you have to hire someone to write copy for you. You can also dedicate your time to review other successful e-commerce websites to get inspired. Review homepages, landing pages, product descriptions, and the messaging other companies use during the checkout process. 
You can use tools like Grammarly and Hemingway to edit your copy. The last thing you want is a little typo that turns potential customers away.
For each piece of content that you write for your site, whether it's short or long-form, know who you're targeting. Who are you writing for? If you haven't already, it's a great time to create your customer persona(s). 
Make sure each unique product has its own unique description. If you offer the same style in multiple colors, it's usually okay to carry over the description. But, update specs for size and color. 
Write product descriptions that speak to your target audience. Always include material specifications, product measurements, warranty details, and any other pertinent information that can help people make a decision about your product.
2. Add Video to Your Product Pages 
Video has become more important for businesses. In fact, 50% of online users search for product videos before they make a purchase. Video content is a great way to show your products in action and from all angles. Videos can help your potential customers better understand how your products fit, what the materials are like, and generally provides more detail. 
3. Use High-Quality Product Images and Activate the Zoom Feature
Professional, high-quality product images will give your potential buyers the best representation of your products. High-quality images mean your customers can zoom in to look at the small details of our items. An accurate sense of exactly how your product looks can help move customers further along in the purchasing process. They won't be questioning what they're buying if they can actually see it up close. 
4. Offer More Payment Methods
Meet your customers where they are to avoid distractions like searching their wallet for a different credit card. The more payment methods you offer to your customers, the more convenient the checkout process will be for them. 
Ample payment options can also impact your conversion rate. Buyers are less likely to abandon their cart if they can find their preferred payment method. Studies have shown that 59% of customers abandon their cart if their preferred payment method is not offered. 
You can conduct a survey to better understand the most commonly used methods of payment for the country or market you're targeting. 
5. Add a Live Chat Window to Your Website
E-commerce platforms like Shopify allow you to integrate with Facebook so you can add a live chat feature to your website. 
It's impossible to answer every question people may have in your product description. Make it very clear that you're available to chat if they have additional questions. That way, when visitors are contemplating what to buy, you're there to answer questions with a few clicks. 
Being there for your customers when they need you can also help strengthen your reputation and build trust with your customers. More trust can positively affect your conversion rate. Knowing there's a human behind a business is always reassuring. 
6. Experiment with Call-to-Action (CTA) Buttons 
Tweaking your CTAs is not a new trick. There are a few simple changes you can make that can have a high impact on your conversion rate.
Change the color of your CTA button
Experiment with your CTA placement on the page
Test the copy within your CTAs
Of course, the results can sometimes be small, but you won't know until you try. You could A/B test your CTA buttons between two products. Just make sure you're only testing one element (i.e. only change the copy between two CTAs, but not the button color or placement). Once you get results, you can test another variable. 
Get more information about high converting CTA buttons here. 
7. Use Customer Reviews for Social Proof 
We can't stress enough how important it is to build trust with your potential customers. Social proof in the form of customer reviews is another way to do this. The difficulty to start an e-commerce business is quite low. Pretty much anyone with WiFi can launch an e-commerce site, even if their products are not the best quality. 
What you can't fake are real customer reviews. You can create an email automation flow that gets sent to buyers two weeks after they make a purchase. Ask people to leave a review. As you compile more and more reviews, sort them and add the outstanding reviews higher up on the product page. Then you can see if the social proof helps prospective customers make a decision.
If your e-commerce platform doesn't include a customer reviews feature, you can use a manual process to start. Send emails to people who have shopped with you and ask them for a testimonial. You can add a handful of quotes to each of your product descriptions. Then A/B test product pages with and without customer reviews in the description.
Further reading: 15 Best E-commerce Platforms Compared (Plus How to Choose the Right One for Your Online Store)
8. Add User Generated Content to Your Product Pages (UGC)
Encourage your customers to become brand advocates with a user generated content (UGC) strategy. Keep it simple. Share a post on Instagram with your branded hashtag and ask your following to post their gear utilizing your hashtag for a feature. 
Once you've built a library of UGC, you can share it on social media and also add it to your product pages. It's a good idea to ask before you add images to your site, but in most cases, people are more than happy to help. It can also make your customers feel closer to your brand and more likely to share it with their friends.
Another way to ask for UGC is through an email campaign. You may want to wait until you have some UGC so you can include a few photos in the email. Or, ask a friend or family member to create content with your products. Within the email campaign you can make a special offer for people who agree to take a photo and share it on social media. Your offer could be 10% off their next purchase, free shipping, or something along those lines that works for your business. 
Ok, so now you've collected UGC, add it to your product pages! Tell people who have submitted content that they can find their photo on your product page. They may get so excited that they share the page with their friends. Start with a few and test, test, test. 
9. Be Transparent About Costs
According to a Baymard study, 21% of people abandon their cart because they can't calculate the total cost of their order. 64% of users looked for shipping costs on the product page, before deciding to add a product to the cart.
The further your site visitors get in their buying journey, the more likely you are to see conversions. It's critical to be transparent about your shipping costs and all other costs that may be involved with purchasing from your online shop. Put shipping information on your product pages. That way, once your prospective customer adds items to their cart, they already know what to expect in terms of costs. Avoid sharing unexpected fees when they take the next step to check out and pay. 
Another way to make shipping costs clear from the get-go is to note fees in your announcement bar or at the footer of your website. 
10. Offer Free Shipping
Free shipping, or an all-inclusive price, minimizes deterrents to ordering products online. There's a high chance that you'll see a larger number of people completing their purchase. While you may incur a loss by paying for shipping, the additional revenue can compensate for it. Free shipping may prove to leave you with a positive return on investment (ROI). 
Keep in mind, free shipping may not be the best CVR optimization method for all e-commerce businesses. Before you implement this strategy, take a look at your margins to make sure you're not losing too much money by offering free shipping. 
You could also consider building free shipping into your pricing strategy. Essentially, the customer would be paying for shipping, or a portion of it, without feeling like they're actually paying for it. 
11. Test Your Checkout Process
The user experience (UX) of your checkout process is vital to your e-commerce conversion rate. There are plenty of small changes you can make customize your checkout and improve UX, here are our top two are: 
Limit the number of fields - Reduce the amount of time it takes your customers to enter credit card information and complete their purchase — aim for a one page checkout. We know you want to collect as much information as possible from your buyers during the checkout process but now is not the time. You can try to get more information later by following up on their recent purchase with an automated email flow. 
Include a progress bar - Keep people informed about how far along they are in their checkout and how soon they'll be finished. Buyers won't feel worried that they don't have enough time to complete their purchase. And, making it through each step can provide a sense of accomplishment and motivate people to make it to the finish line. 
Further reading: E-commerce Checkout Page Tips
12. Allow Guest Checkout
Encouraging shoppers to create an account so their information is saved for future purchases is helpful for repeat customers. Conversely, requiring people to set up an account to complete their first purchase may result in more abandoned carts. First-time shoppers don't know you well enough yet. They're still deciding if they trust you. And might be reluctant to give you personal information to save.
A usability study shows that 30% of users abandoned their carts when prompted to sign-up before checkout. 
Once your customers become repeat buyers, they will likely feel more comfortable about creating an account with you and saving their information. Sit tight, and avoid adding too many steps to the checkout process for visitors who are ready to buy. 
13. Push Notifications
Web push notifications allow you to turn website visitors into subscribers that receive your promotions instantly. They're an effective way to re-engage and convert prospective customers by providing them with relevant content.

You can use apps like PushOwl to create abandoned cart reminders which can help you improve your conversion rate. The web push app lets you set up an automated sequence of three abandoned cart reminders that successfully convert carts and increase sales.
14. Optimize for Mobile Commerce
According to this Mobile Commerce study from Oberlo, Mobile commerce sales are projected to reach $2.91 trillion in 2020. 25.4% more than the $2.32 trillion it registered in 2019. The growth of mobile commerce is expected to continue until at least 2021. Mobile sales are expected to increase by 22.3% to $3.56 trillion in 2021. 
Working on mobile-first design and UX for your e-commerce website should be a priority. A few suggestions for your checkout form that can work for smaller screens are: 
Use larger CTAs that are tappable 
Use fewer images to make the form load faster on mobile connections
Simplify checkouts by removing menus and complicated multi-step checkouts
Form fields can get vertically aligned so navigation is easier
15. Customize Your Checkout Page 
There are many advantages to customizing the appearance of your checkout page, including an increase in your conversion rate. Use MONEI's prebuilt payment page to create a seamless and secure customer experience. Upload your logo and utilize your brand colors for CTA buttons to customize your checkout page appearance. You can also use your custom domain so people see your URL and not ours. 
A custom checkout page can also help you build trust and boost the visibility of your brand. Both of these benefits can ultimately increase your CVR. 
Wrapping Up
There's no exact science to increasing your e-commerce conversion rates. Continue to test and improve your website. With time, you'll learn what works and what doesn't. Then you can capitalize on experiments that help you grow.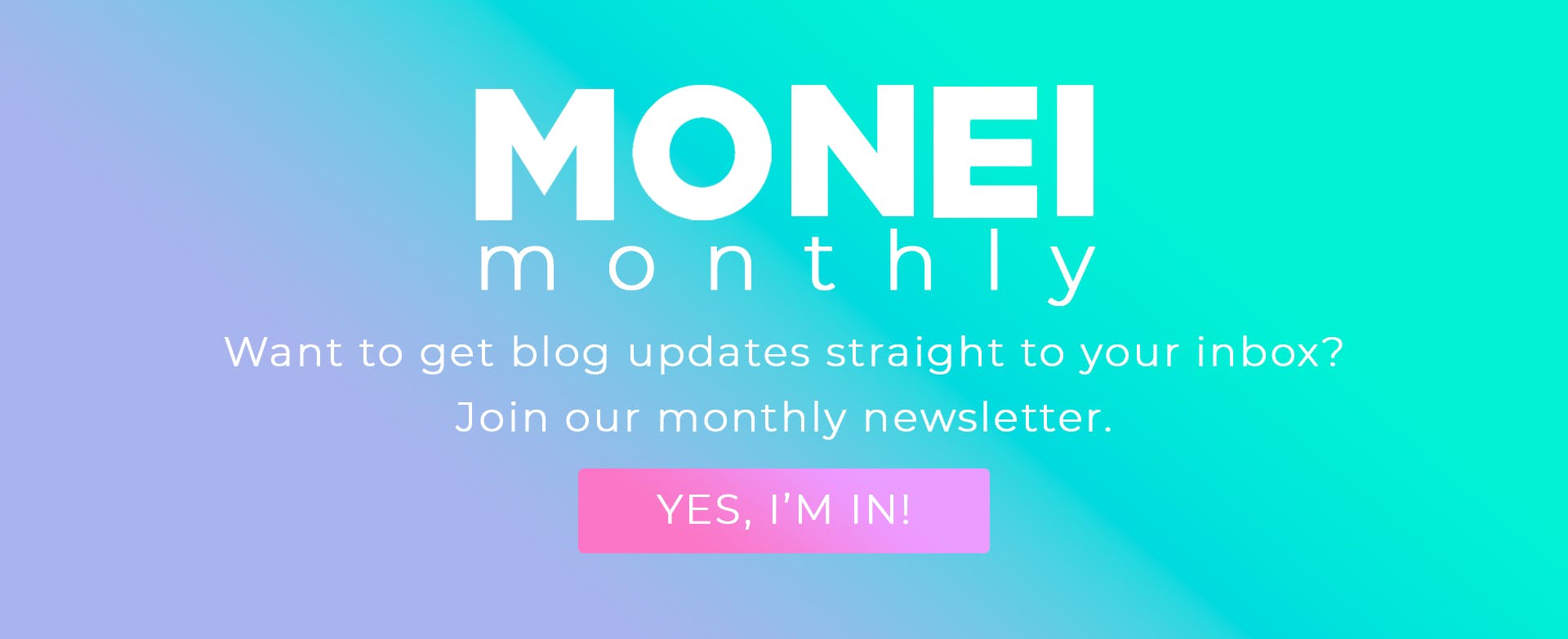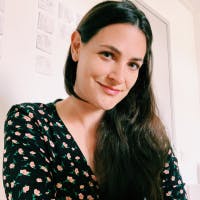 Alexis Damen
Alexis Damen is the Head of Content at MONEI. She loves breaking down complex topics about payments, e-commerce, and retail to help merchants succeed (with MONEI as their payments partner, of course).