Retail Tips
QR Code Payments: What They Are, How They Work, and How to Accept Them 
Alexis Damen | February 14, 2022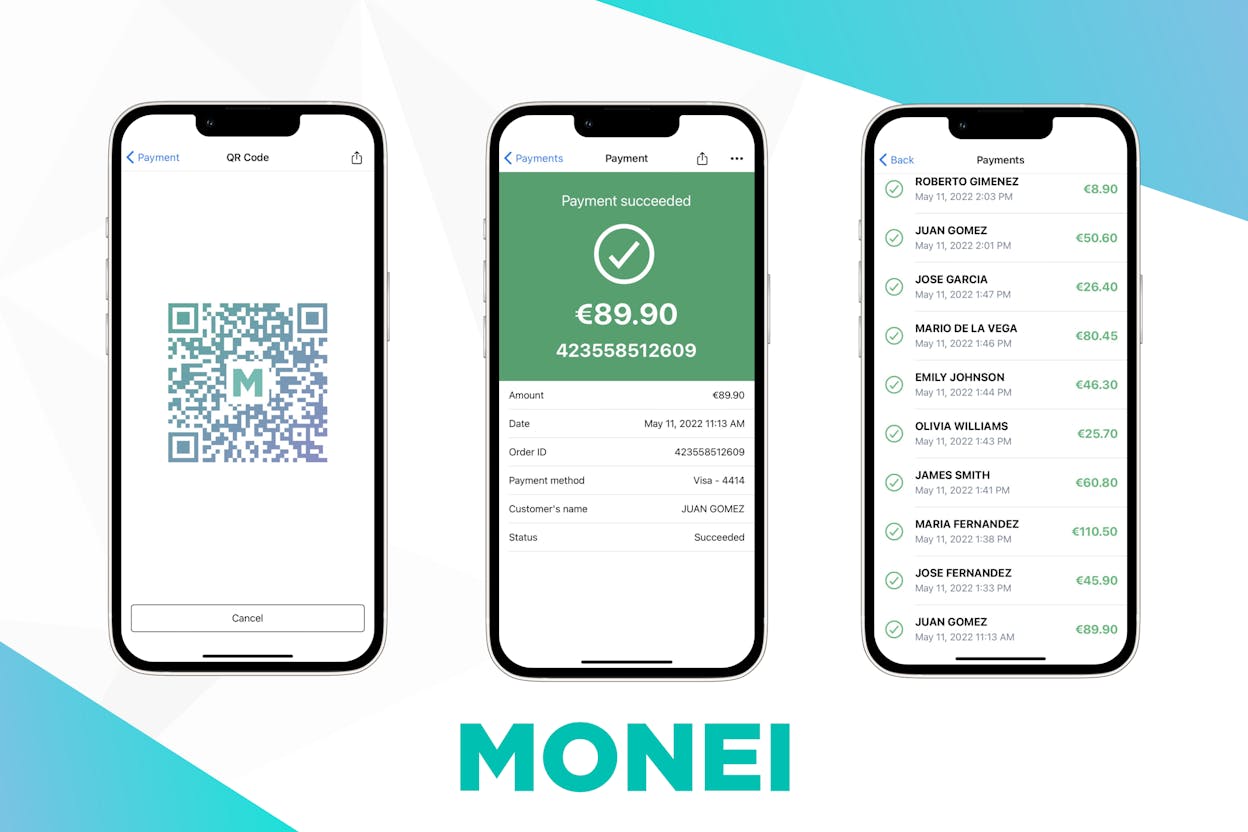 QR code payments are performed by scanning a quick response code from a mobile app or QR code sticker. They let you accept touch-free payments on the go. 
Important QR code payment stats: 
This speaks to how, now more than ever, consumers worldwide are shifting to mobile methods of payment.
As a retail business owner, there's no better time than the present to make the shift to QR code payments. If you're unfamiliar with the concept (or looking to learn more before adopting it for your business), read on for a comprehensive overview of what QR code payments are, how QR codes work, and how they can benefit your store.
Table of contents
What are QR code payments?
To understand what QR code payments are, we first have to take a closer look at the characteristics of QR codes.
QR codes are a kind of two-dimensional code used to store (or directly link to) information. They are made up of a pattern of black squares that are arranged in a square grid with a plain white background, which makes it so devices like smartphones can read and convert them in real-time.
While similar to barcodes, QR codes can store a larger amount of information per unit area and can be read both horizontally and vertically, making them part of the future (and present) of digital payments.
So then what are QR code payments exactly? They are payments that can be accepted by scanning a quick response code that is affiliated with a specific product or business.  
In addition to payment details, QR codes can contain URLs, contact details, and quick access to more information about a business. The usage of QR codes has doubled since the onset of the pandemic and the number of companies and merchants accepting QR code payments is also growing. 
For example, since the pandemic, many retailers have been able to survive by placing QR code stickers in their shop windows. This lets passersby easily scan the QR code to view their webshop and place click and collect orders. 
How do QR code payments work?
When you're selling on the go, it can be difficult to carry around heavy POS hardware to accept payments. Thanks to QR code payment apps, you can collect payments anywhere by letting customers scan and pay, without swiping their card at all. If you don't know how QR codes work, don't worry — we'll break it down.
Firstly, one key difference between QR codes and classic barcodes is that QR codes can be scanned from both paper and screens. Both digital and physical QR codes can be used to facilitate QR code payments.
One of the most common questions we field from merchants is, "Now that I know what QR code payments are, how can I get them up and running for my business?"
To set up QR code payments for your business, simply:
Generate the QR code on your mobile device
Have your customers scan the QR code with their smartphone
Within moments, a payment screen will appear on their device so they can finish the payment process
With MONEI QR, both digital and physical QR codes are bound to a specific payment amount, which you can configure before your customer scans to pay. In some cases, QR codes can also be used to pull up a company's website so consumers can enjoy click and collect shopping.
QR code payments are scan to pay vs tap to pay 
QR code payment technology is also referred to as "scan to pay" and acts as the equivalent to contactless tap to pay options that require near field communication (NFC) — the shopper's mobile device or NFC credit card must be close to an NFC scanner to complete payment. 
While both can be used with mobile wallets like Apple Pay, Google Pay, and Click to Pay, scan to pay technology has some advantages:
Save yourself and consumers time by collecting mobile payments — for example, customers can scan to pay without involving the server in restaurants 
Process more private transactions, thanks to each payment being completed on a customer's personal device
Save money on point of sale (POS) hardware by generating QR codes on your mobile device 
You and your customers can remain social distanced while processing payments 
These benefits make QR code payments faster, more flexible, and more secure than the tap to pay options.
A brief history of QR codes
Originally invented by the Japanese engineer Masahiro Hara back in 1994 QR codes were initially used to track vehicles during the manufacturing process.
QR codes as payment apps, however, first started in China in 2014 due to a popular self-service QR code reader. From there, QR code mobile payment systems have taken wing in China (where it has more or less replaced both cash and cards), Europe, Spain, and the US, in part due to the 2020 pandemic making mobile touch-free payments a necessity for all businesses. 
How do I accept QR code payments? 
Our MONEI Pay plan is the fastest way to start accepting QR code payments either in your retail store or on the go if you're experimenting with pop-up events. QR code payments are also great for food trucks, taxi drivers, restaurants, and service-based businesses like fitness trainers and lawyers, for example. 
Getting started is quick and easy: 
Sign up for MONEI (here's helpful information for getting started) 
As soon as your account has been approved, you can contact support to configure MONEI Pay (you'll need this plan to accept QR code payments) 
Order your QR code welcome pack or generate digital QR codes in your MONEI Pay account 
Then you can display the QR codes around your retail store or choose to only use digital QR codes 
When a customer is ready to complete their purchase, you can use your smartphone or another mobile device to create the payment
Then the customer can scan the QR code (physical or digital) to complete the payment from their smartphone
Scan one of the QR codes below to demo MONEI QR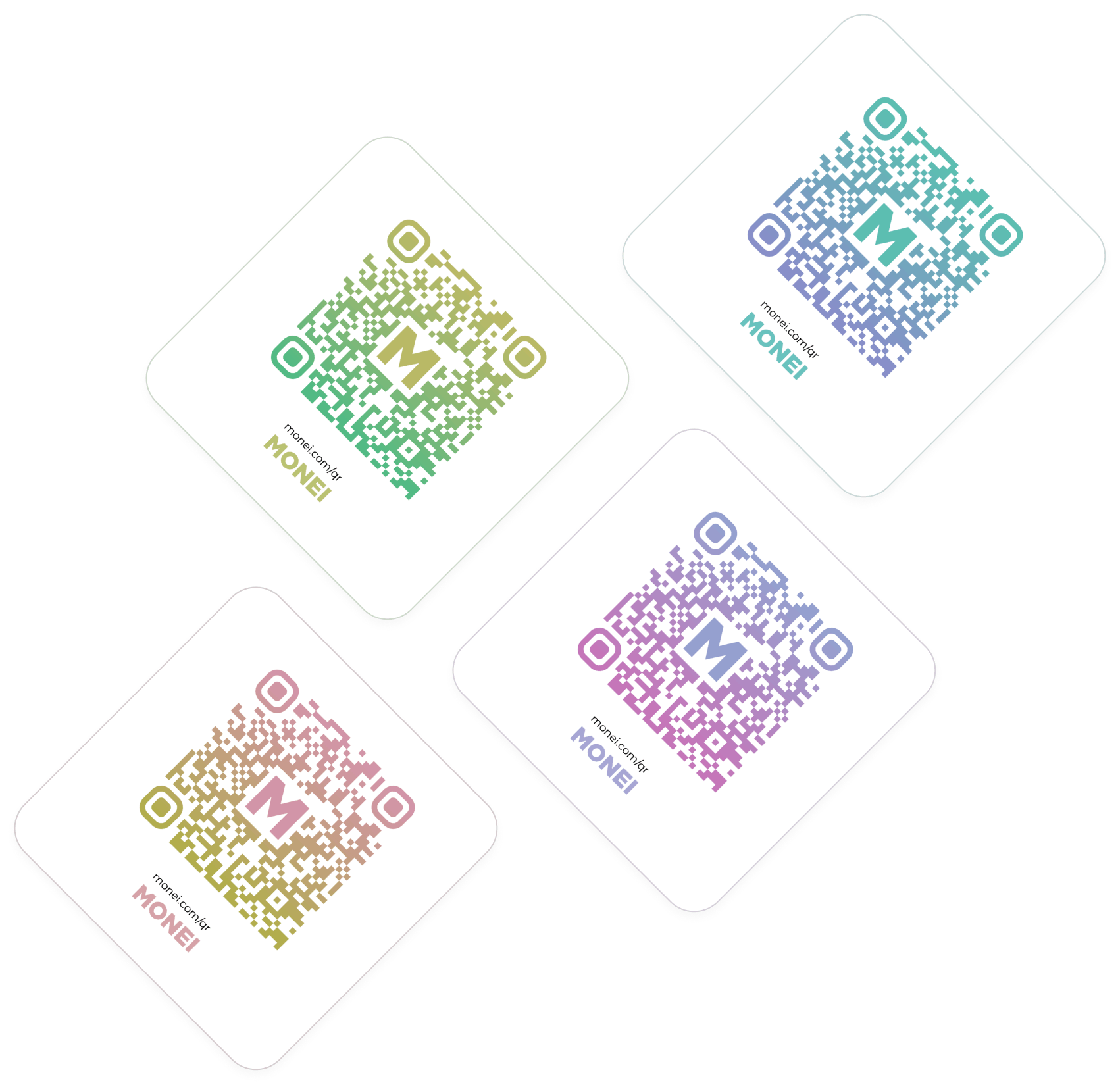 You'll be able to accept credit and debit cards and digital wallets like Apple Pay, Google Pay, and Click to Pay. These payment methods will be configured by default, but you can deactivate them if you'd like or set up more payment methods including Bizum, Spain's well-known peer-to-peer payment app. 
What's the difference between static and dynamic QR codes?
There are two types of QR codes that you can generate both digitally on your mobile device and physically as stickers or paper signs to accept payments: static QR codes and dynamic QR codes. 
Static QR code
With static QR codes, the URL of the destination website or the product price is embedded into the QR code itself and is untraceable and unable to be edited. Static QR codes are best used to facilitate quick and straightforward payments across various industries.
An example of a static QR code is assigning a fixed price to each QR code and sticking it on the product tag. This way, shoppers can scan the QR code to review pricing information and complete payment all at the same time. Or static QR codes can be used to open a specific product page so customers can review the details before deciding to make a purchase. 
Dynamic QR code
Dynamic QR codes, on the other hand, are editable by their creator.
An example of a dynamic QR code is creating a payment from your mobile device each time a customer is ready to pay and then asking them to scan the QR code to review and complete the transaction. Another application of a dynamic QR code is letting customers have the ability to scan the code and enter the payment amount themselves.
One of the key differences between static and dynamic QR codes is that, while dynamic QR codes offer more flexibility to both you and your customers, static QR codes offer higher security. 
What's the difference between merchant-presented mode (MPM) and customer-presented mode (CPM)? 
The MPM (or merchant-presented mode) transaction journey requires a customer to scan the merchant's static or dynamic QR code to initiate a transaction. 
The CPM (or customer-presented mode) is the reverse, where the merchant is required to scan the customer's static or dynamic QR code in order to initiate the transaction.
Types of businesses that use QR codes to receive money
Does your business fall into a category that frequently uses QR code payment apps?
The answer is likely yes.
Small to medium-sized businesses and enterprises across many industries find QR codes a fast, secure, and convenient way to process customer payments. Here are some of the most popular ways different industries use QR codes to receive money:
QR codes for retail
QR codes in retail are most commonly used to:
Have mobile POS systems — equip each salesperson with their own mobile device to accept QR code payments 
Provide click and collect options for busy or safety-conscious shoppers
Offer mobile payment options
Gift loyalty points to recurring shoppers
Give instant digital receipts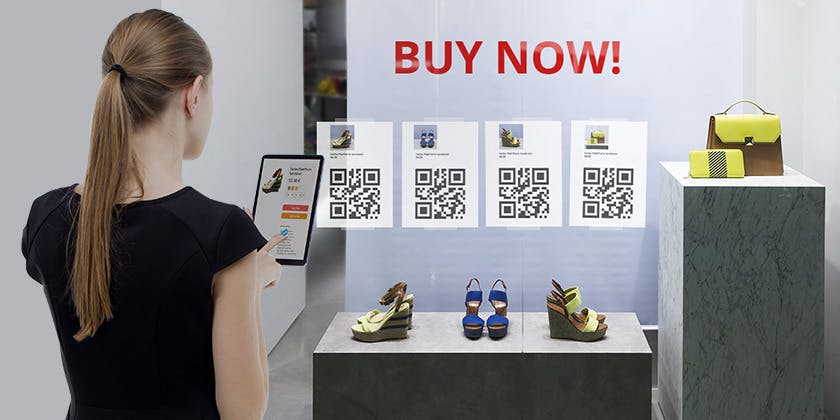 In an age where safe and fast contactless payments are essential to keep up with the competition, retail businesses use QR codes to keep their transaction processes running smoothly.
The ability for restaurant-goers to access paperless menus and book reservations remotely is only the tip of the iceberg: restaurants can also use QR codes to receive cashless tips or send curbside pickup instructions.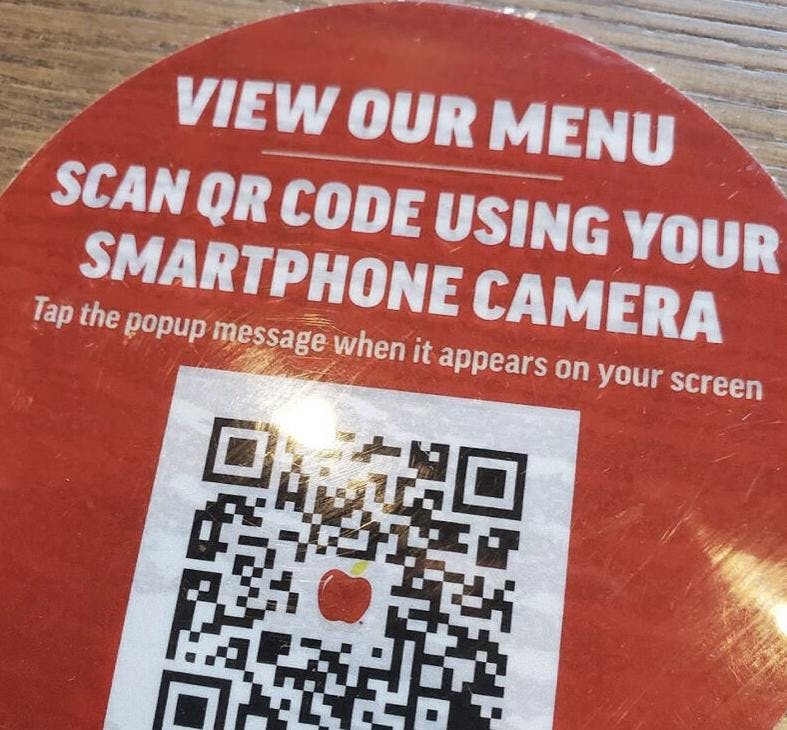 The most frequently seen example of this is the paperless menu option, in which restaurant-goers scan a physical QR code that has been attached to their table before paying.
QR codes for service providers
Taxi drivers, doctors, fitness instructors, lawyers, and other service-based businesses can use QR code payment apps to immediately collect payment after providing service. This way, you'll collect payments faster and skip the time-consuming process of creating and sending invoices.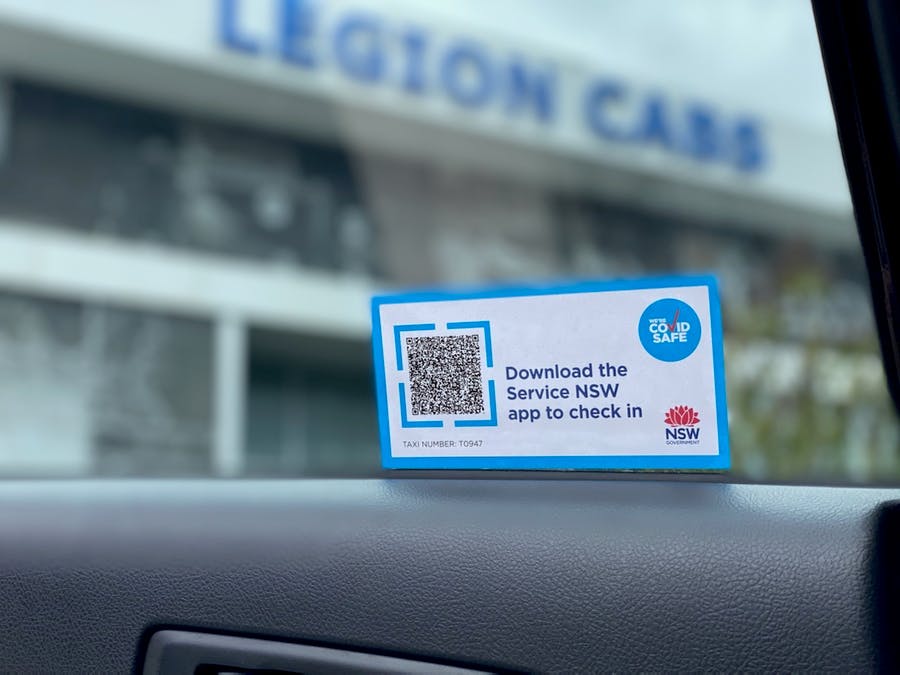 QR codes can be added to your website, generated digitally on your mobile device, or printed on business cards or brochures. 
📚 Further reading: Taxi Card Payments: A Simple Guide to Accepting Cashless Payments in Your Taxi
QR codes for food trucks and street vendors
For mobile businesses like food trucks or street vendors, QR codes are an essential simplification for both customer payments and point of sale systems.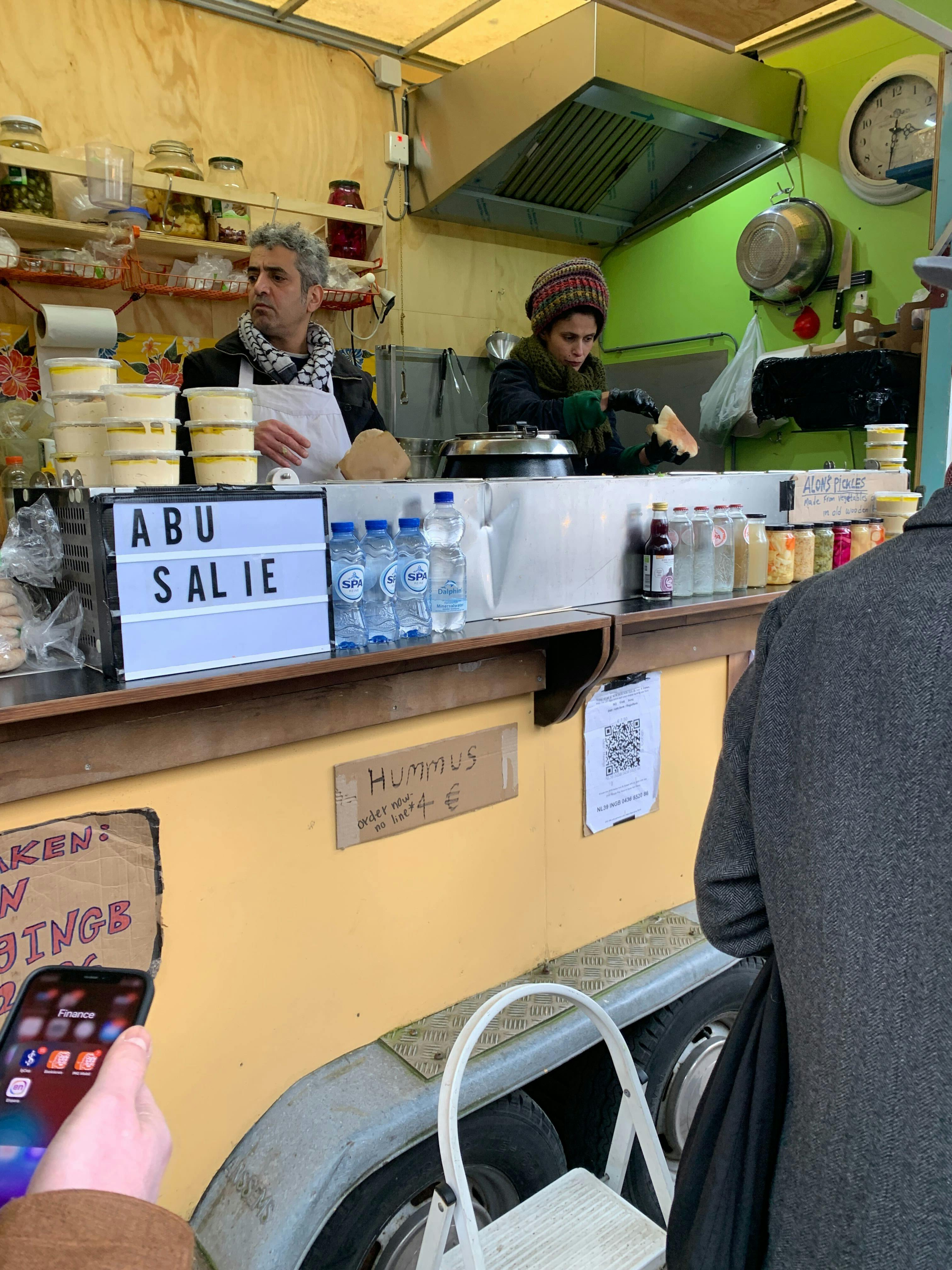 Rather than having to set up a POS system, a physical QR code displayed on the counter can mean that customers can scan to view the menu (and pay) in mere moments. 
QR codes for the arts, entertainment, and travel
Street artists or art galleries can set up a physical QR code next to each individual art piece, which buyers can scan to purchase or pull up more information ahead of their purchase.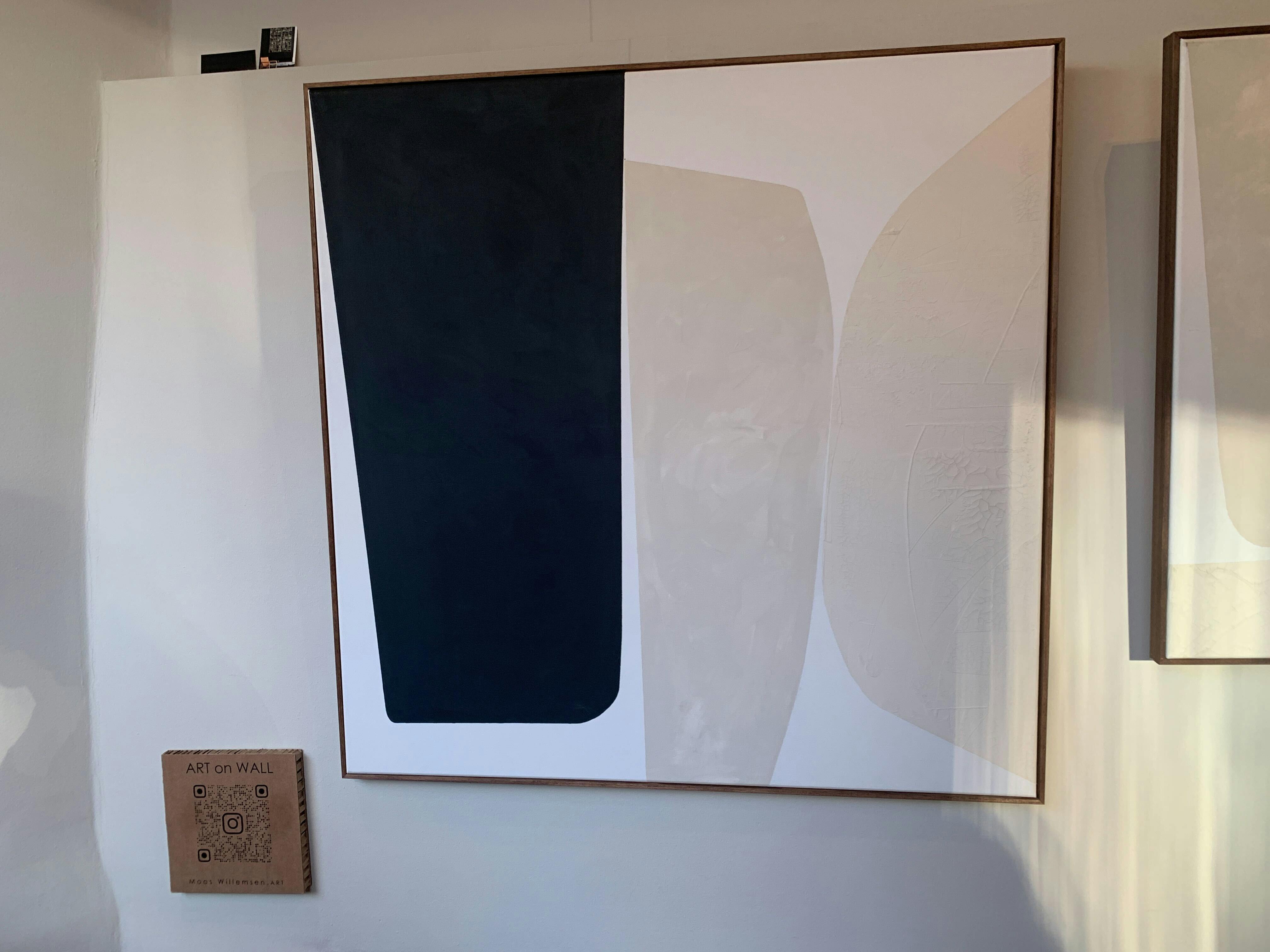 In terms of both the entertainment and travel industry, QR codes can be paired with e-ticketing to enable customers to streamline the booking of tickets for flights, buses, movies, concerts, museums, and more online. 
In the entertainment or events industry, QR codes can be used in both their digital and physical forms at the entrance of a museum, concert, or movie theater. 
The customer can either scan to buy a ticket for entry. Or if customers buy their tickets online, the company can send them a QR code via email or SMS with the confirmation of their purchase. Then when the customer is checking in, the process is faster because they've already paid for their ticket and just need to scan their QR code for verification.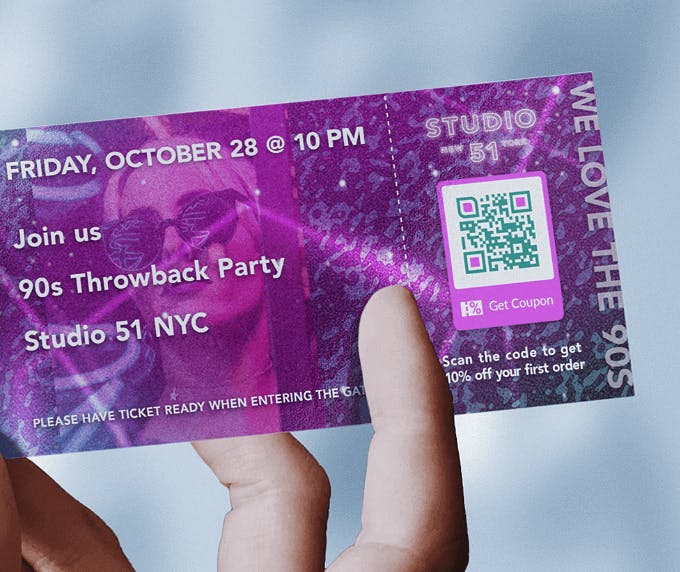 The benefits of QR code payments (for both merchants and consumers)
There are many advantages of QR codes, for merchants and consumers alike.

Instantly process touch-free payments
Serve more customers (and serve them safely) thanks to QR code payments being touch-free and, in most cases, instantaneous. 
Accept mobile payments on the go
Equip your store staff with a smartphone (think Apple stores) to start collecting mobile payments anywhere, any time. Just like how QR code payment apps are simple and near-instant for customers, the same can be said for salespeople collecting payment on the go.
Save money on expensive POS hardware
To generate digital QR codes, all you need is a smartphone. For physical QR codes, you can print them, or in some cases, service providers send you QR code stickers. There's no need to purchase a dedicated point of sale terminal or POS hardware to start processing digital transactions with QR codes.
Keep your payments secure and reliable
Scanning QR codes to make a purchase lets customers pay via their payment app or digital wallet, where their payment data is encrypted.
This makes it so consumers can pay without sharing personal information like account or credit card numbers, ensuring that payments via QR codes are secure and reliable.
Increase customer loyalty
Making QR code payments available to consumers can increase customer loyalty due to the speed and simplicity associated with QR code transactions. 
For some customers, not offering their preferred payment method will result in them not frequenting your business. In fact, one-third of customers who prefer paying via QR codes have stated that they would not complete a purchase if that option were not available.
Stay competitive
QR codes are becoming more popular globally and are anticipated to soon become mainstream, with worldwide mobile payment adoption estimated to grow by 27% between 2020 and 2025. 
Including QR code payments in your payment option lineup right now will ensure you'll have your payment system refined by the time it becomes the most popular form of payment around the world.
Questions to ask yourself before adding QR code payments to your business
The following questions are designed to help you determine if QR code payments are right for your business needs, and how to best go about implementing them.
Would you prefer to integrate QR code payments into your existing POS or would you rather switch POS systems?
With MONEI you can ditch the expensive POS hardware altogether and use your smartphone or another mobile device to set up and accept QR code payments. We're here to help you get started.
How quickly do you need to accept payments?
If the answer is "immediately", then QR code payments are absolutely the solution for you.
Mobile businesses such as taxi drivers, street vendors, or digitally native brands testing physical retail through pop-up shops can benefit from scan to pay options like QR codes due to the need to collect payments quickly and on the go. 
How much does your current POS system charge for QR code payments?
Taking your budget into account is vital when making any business-related decision. When looking at what you're willing to spend for QR code payments, figure out how much your existing POS system charges for QR code payments versus fees from other service providers.
If you integrate QR code payments into your business rather than switching to a POS system, how would you do it?
With our payment gateway, you can accept a wide range of payment methods and manage it all from a single platform. Setting up QR code payments doesn't take long and you won't have to worry about the increased costs and headaches that come with managing multiple integrations. 
Would QR codes be helpful for taking orders and/or payments when your physical storefront is closed?
With the pandemic accelerating the digitization of payments, consumers are now accustomed to having the ability to pay for goods and services even when physical storefronts are closed. To retain the highest number of recurring customers, it's recommended to start accepting mobile scan to pay options as soon as possible.
Will your customers be interested in paying via QR codes?
While current QR code users will happily pay through this method, even those unfamiliar with the concept will likely get on board after seeing how straightforward and secure QR code payment apps are.
How will you introduce QR code payments to customers who may be unfamiliar with them?
A short description on your website and storefront window or wall will help give an overview of QR code payments to those who haven't used them. Depending on your customer base, adding visuals to each step may help the less tech-savvy successfully scan your QR codes for the first time.
How often do you need to be able to collect payments on the go?
Even if your answer is "sometimes", QR code payments will simplify the process for you, your staff, and your customers.
Are you ready to get started with QR code payments? 
Now that you know what QR code payments are and how they can be applied to many types of businesses, it's time to get started with this increasingly popular payment technology. 
Don't hesitate. Start accepting QR code payments today.

QR code payments FAQ
Are QR code payments secure?

Yes, QR code payments are secure because they're encrypted and don't require the customer to physically hand over their credit card or debit card. However, like any other payment method, they're not completely immune to fraud.
How do I accept QR code payments at my business?
What are the fees associated with QR code payments?

Fees for QR code payments vary depending on the PSP and the payment method. Learn more about MONEI Pay pricing here (MONEI's QR code payment solution).
Do I need any special equipment to accept QR code payments?

It depends on the QR code payment solution you're using. With MONEI Pay, all you need is your smartphone or tablet to generate digital QR codes that your customers can scan to pay.
What if my customer doesn't have a smartphone or their phone battery is dead?

Unfortunately, if the customer doesn't have a smartphone or their battery is dead, they won't be able to make a QR code payment. But if you find yourself in this situation with MONEI Pay, you can use the app to send a payment request via WhatsApp, SMS, or email to remind your customer to pay and then return to your store to pick up their purchase
How quickly will I receive the funds from a QR code payment?

Payment settlement times vary depending on your PSP.  Some providers offer near-instant transfers, while others might take a few business days.
Do all mobile payment apps support QR code payments?
What happens if a QR code payment fails?

If a QR code payment fails, the transaction will not go through, and funds will not be deducted from the customer's account. The customer can try again or use a different payment method. If a payment fails but the funds are still deducted, you should contact your PSP immediately for assistance.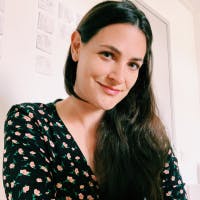 Alexis Damen
Alexis Damen is the Head of Content at MONEI. She loves breaking down complex topics about payments, e-commerce, and retail to help merchants succeed (with MONEI as their payments partner, of course).