Payments Technology
Cashless Payments: Pros, Cons, How to Accept Them, & 8 Types
Alexis Damen | January 31, 2023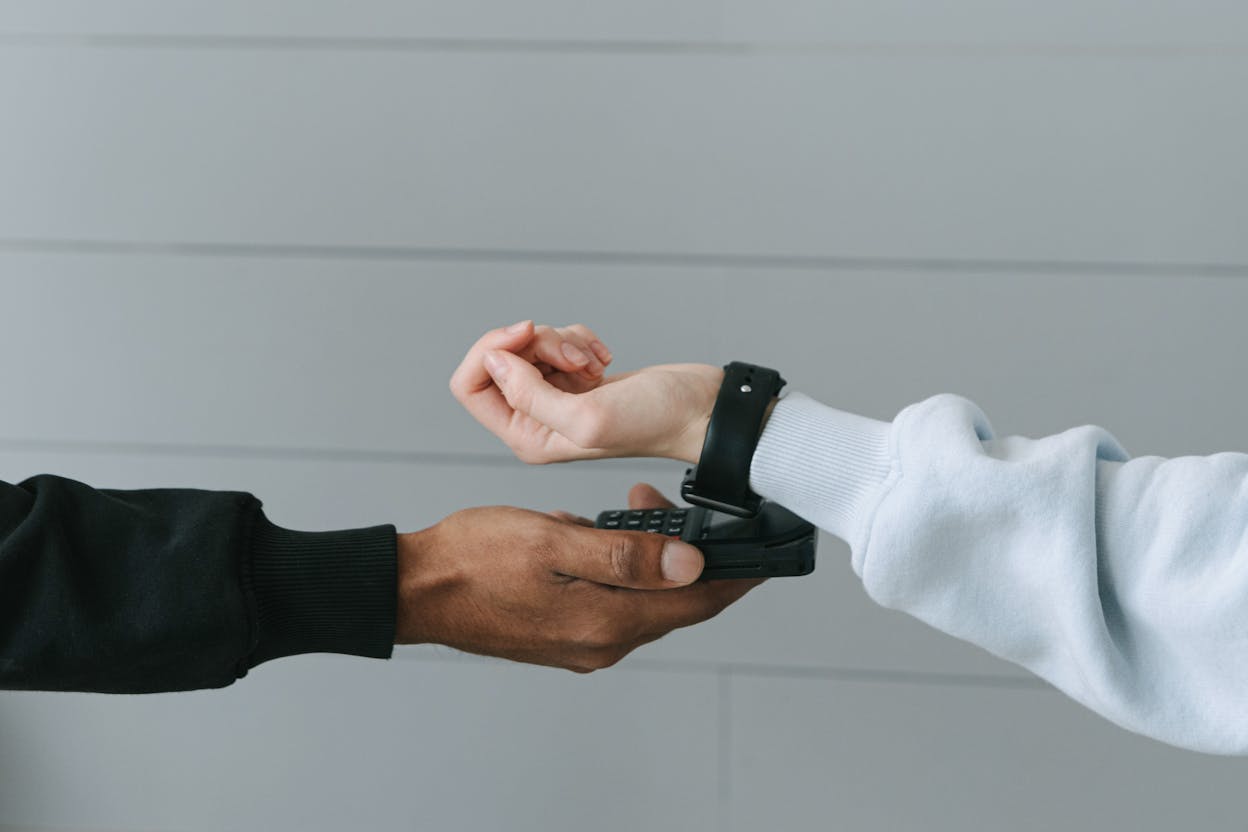 You know accepting cashless payments in your business is crucial. You've likely heard of (and used) various cashless payment methods like Apple Pay, Google Pay, Bizum, and, of course, credit cards. But how do we define cashless payments in today's digital world and what are the advantages and disadvantages of accepting them in your business? 
Read on to find out. 
Table of contents 
What are cashless payments? 
Cashless payments are any type of monetary transaction that's completed without the exchange of physical cash. This includes payment methods like credit and debit cards, mobile payments, digital wallets, bank transfers, peer-to-peer payments (P2P), Buy Now, Pay Later (BNPL), and cryptocurrency.
As technology continues to advance in today's digital age, cashless payments are becoming increasingly popular among businesses and consumers alike. In fact, some European countries are almost completely cashless, and the rest are not far behind — Spain has seen the highest growth rate in contactless payments in Europe. 
The pandemic fast-forwarded the adoption of cashless payments, but these contactless options have many benefits that continue fueling their growth, including convenience, speed, flexibility, better transaction history tracking and record-keeping, increased security, and lower costs for businesses (more on these later). 
Contactless vs cashless payments: what's the difference?
Contactless payments is a broader term used for the various types of payment methods that don't require contact between the merchant and the buyer. For example, tap to pay or EMV chip card transactions that use NFC technology let consumers tap or wave their card near a point of sale to complete a purchase without making physical contact with a human or a machine. 
Cashless payments simply mean the transaction takes place without the use of physical bills or coins. Many cashless payments are also contactless like Apple Pay or QR payments, but for example, inserting a credit card into a card terminal is cashless, but it's not contactless.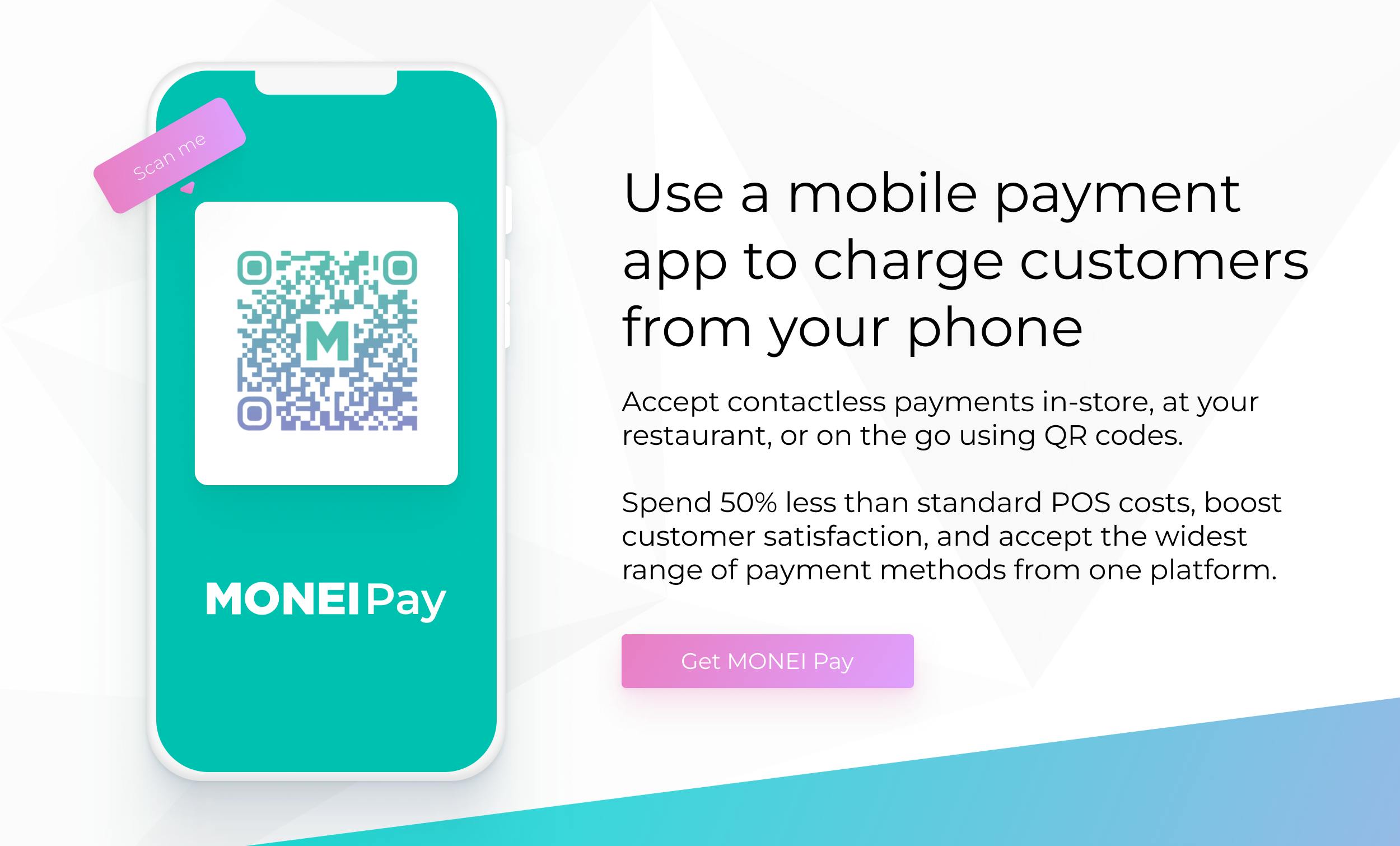 8 types of cashless payments
Whether you have a retail store or restaurant, are a taxi driver, or run a freelance/service-based business like a dentist, accountant, or online marketer, there are several different types of cashless payments that you can accept in your business. Let's review them: 
Credit and debit cards
Mobile payments 
Mobile and digital wallets 
Peer-to-peer (P2P) payments 
Central bank digital currency (CBDG) 
Bank transfer
Buy Now, Pay Later
Cryptocurrency
Credit and debit cards
One of the most common cashless forms of payment is credit and debit cards. Consumers can pay in person using a magnetic strip or EMV chip card, which uses near field communication (NFC) technology, or online by entering their card information on the payment page. 
💡What is NFC technology? Near field communication is a short-range wireless technology that transfers information quickly between devices like smartphones, wearables, tablets, EMV chip cards, and other devices to let you accept NFC mobile payments. 
Mobile payments 
Mobile payments are another popular form of cashless payments that allow you and consumers to complete transactions using smartphones and other mobile devices like a tablet. It's an umbrella term for a variety of payment methods that fall into the "mobile payment" category including Apple Pay, Google Pay, PayPal, QR code payments, and P2P payment apps like Bizum. Some of these mobile payment applications also use NFC technology to complete contactless, cashless transactions.   
📚 Further reading: Quickstart Guide to Accepting Apple Pay for Small Business
Mobile and digital wallets 
There's a common misconception that digital wallets and mobile wallets are the same things. While they're similar, there is one major difference.  
They both use tokenization and let consumers store payment information in the app for future purchases, but digital wallets only work for online payments, while mobile wallets can be used in person and online as the application is downloaded onto the user's smartphone. 
For example, you can use Apple Pay and Google Pay to complete an e-commerce transaction and to pay for your groceries at the market by waving your smartphone near a point-of-sale (POS) terminal. So these two methods are considered mobile wallets or digital wallets. 
But PayPal is not technically a mobile wallet. You can use it to check out online, but you generally can't use it to make contactless, cashless payments in person, unless you use a web-based mobile payment app at your business. 
📌 Get Started: Accept cards, Google Pay, Apple Pay, Bizum, and PayPal in-person with MONEI Pay. Download it to your Android or iOS device to start accepting cashless payments today. 
Peer-to-peer payments 
P2P payments are transactions between two people using their personal bank accounts or credit cards through a mobile or online app. But some P2P payment apps, like Bizum in Spain, are also used by businesses to accept online payments. 
And with MONEI Pay, you can also accept Bizum anywhere in your store, restaurant, or on the go. All you need is your smartphone or tablet to take QR or NFC payments or send payment requests by entering your customer's mobile number and they'll instantly receive a notification through their Bizum app to complete the transaction.
📚 Further reading:
Central bank digital currency
Digital tokens issued by a country's central bank that represent the virtual form of its currency are referred to as central bank digital currencies or CBDCs. The digital currency has the same value as fiat (or physical) money. CBDCs aim to provide security, accessibility, privacy, transferability, and convenience — particularly to businesses and consumers that have limited access to banks.  
Bank transfer
Bank transfers are electronic payments made between bank accounts. The consumer can either initiate a one-time payment or set up recurring payments, for example with a subscription. The most common bank transfer method in Europe (supported in 36 countries) is SEPA (Single Euro Payments Area) Direct Debit. 
SEPA's Request-to-Pay (SRTP) method lets you request physical or online payments of up to €100K euros from consumers. 
Buy Now, Pay Later
BNPL is a cashless payment method that lets consumers pay for higher-priced products or services in installments over time. You likely wouldn't offer it for a €25 t-shirt, but if you sell home appliances or offer legal services, your customers might prefer to spread out payments. 
Depending on the BNPL provider, customers can make payments over a few weeks, months, or a year. With Buy Now, Pay Later, you always get paid upfront when the initial purchase takes place and the payment service provider (PSP) or financial partner assumes the risk. This way, you never have to chase customers for future payments. 
Cryptocurrency
Another type of cashless payment is cryptocurrency. While it's not yet widely used to pay for products and services, the most common examples of this decentralized digital currency are Bitcoin and Ethereum. 
There's also stablecoin — a cryptocurrency that matches the value of a specific fiat (physical) currency. For example, one EURM (MONEI's stablecoin) is equivalent to €1.
Cryptocurrency uses blockchain technology for security and transaction tracking, making it a viable alternative payment method for online purchases. 
Advantages of cashless payments
Compared to traditional cash transactions, cashless payments have several advantages. 
Let's review them: 
Save time and money 
With less cash to handle, you can reduce the costs associated with hiring staff, security, and buying a cash register machine. With cashless payments, your salesperson or waitstaff can also be a cashier. All they have to do is pull out their smartphone to let customers pay anywhere in your store, restaurant, or on the go. 
Make more sales 
Cashless payment methods like mobile wallets, QR codes, and P2P payment apps make it possible to accept payment anywhere. For example, if you have a retail store, you no longer need a checkout counter. Instead, equip your store staff with an iPhone, download the MONEI Pay app on as many devices as you need, and accept payments from any corner of your store. Complete sales and help the next customer faster. 
Boost customer satisfaction 
Convenience and ease of use are two of the most notable benefits of cashless payments. With mobile wallets and EMV chip cards, shoppers no longer have to carry a bulky wallet or worry about having enough cash or change to complete a purchase. They can complete transactions faster by simply waving their smartphone or chip card over a device, scanning a QR code, or selecting PayPal on the payment page to checkout with payment information already stored in their account. 
Increased security 
Payment compliance and security (like PCI DSS) are mandatory for PSPs, which means when you use modern payment technology in your business or as a consumer you benefit from the added security that comes with it. 
Credit and debit card purchases are protected by several layers of security like personal identification numbers (PINs) and fraud detection systems. Digital and mobile wallet apps also offer additional security features like fingerprint or facial recognition. And because digital wallets are technically a form of payment tokenization, the payment data is stored securely in the app instead of being shared with each business the customer buys from. 
📚 Further reading: What is PCI Compliance? Standards, Benefits, Risks
Better transaction tracking and record keeping 
With cash payments, it's hard to keep a digital record of all your transactions. But with cashless payments, you can track spending, monitor account balances, and view transaction history across various channels. For example, if you have an e-commerce website and a brick-and-mortar store, depending on your payment service provider, you can have a holistic view of all your sales (online and off).
💡Pro Tip: Manage all your payments from a single platform. Use MONEI's omnichannel payments platform to accept card payments, alternative options, and local payment methods in-person, online, or on the go. 📌Get started ›› 
Disadvantages of cashless payments
Cashless payments offer many benefits, but there are also some disadvantages to be aware of: 
Dependence on technology and internet access
One major disadvantage is the dependence on technology and internet access. Without access to technology, you can't complete cashless payments. If you experience a power outage, a natural disaster, or are located in a remote area, cashless payments may not be available.
Risk of fraud and hacking
With cashless payments, more financial information is stored online, so there is a higher chance that information can be stolen by cybercriminals. Cashless payments can also be vulnerable to hacking and other forms of digital fraud. That being said, as we mentioned earlier, there are many security layers, often making cashless payments more secure.
📌Get Started: Use a PSP that lets you manage your entire payment stack from a single platform while managing payment security for you. Sign up for MONEI ››
Potential for privacy concerns
Most cashless payments require customers to provide personal and financial information. Data leaks or data sharing with third-party companies are a concern for some people. But you can mitigate this by explicitly stating on your payment page or through in-store signage that customer data is never shared. 
Harder for small businesses to implement 
If you don't have the resources or technology to support cashless payments, it can be harder to compete with larger companies. But with the right PSP, it doesn't have to be hard to adopt cashless payments. That's why we created MONEI (online cashless payments) and MONEI Pay (physical cashless payments). 
📌Get Started: Accept cashless payments in-store, at your restaurant, or on the go using your mobile phone (Android or iOS). Spend 50% less than standard POS costs, boost customer satisfaction, and accept the widest range of payment methods from one platform. Get MONEI Pay ››
How to accept cashless payments
Cashless payments are here to stay. So if you want to keep up with the competition, it's crucial to accept them in your business. But where do you start? 
Start with MONEI Pay. It's the perfect solution to help you accept a wide range of cashless payment methods without spending money on bulky and expensive POS hardware and it only takes a few minutes to set up. 
Taking payments from your phone with MONEI Pay is simple:
Types of businesses that should accept cashless payments 
Any type of business that needs to accept in-person or online payments can benefit from accepting cashless payments. So whether you have an e-commerce or retail store, a restaurant or food truck, drive a taxi, or provide another service, accepting cashless payments is essential. Here are some of the industries that use MONEI Pay to accept cashless payments: 
The future of cashless payments
As payment technology continues to advance, the future of cashless payments looks promising. Near field communication (NFC), QR codes, and other contactless technologies are making it easier for consumers to complete transactions using their mobile devices or wearables. Further advances will make it even easier and faster to make payments without cash or a physical card. 
Government initiatives are also helping cashless payments grow. In order to reduce the cost and risks associated with cash transactions, many countries are encouraging the use of cashless payments — including digital wallets, mobile payments, and the development of new payment systems and infrastructure.
These changes will also have an impact on traditional banking and financial services. Traditional banks will have to collaborate with fintechs to adapt to the changing landscape of cashless payments and stay competitive. Lastly, the rise of cashless payments will likely also change the way consumers manage their personal finances, leading to the further decline of physical cash in the future.
Get started with cashless payments
Now that you know the different types of cashless payments, the advantages and disadvantages of accepting them in your business, and how to get started, what are you waiting for? Sign up for MONEI (no commitment required) to remain competitive, improve the customer payment experience, and increase sales.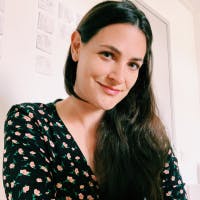 Alexis Damen
Alexis Damen is the Head of Content at MONEI. She loves breaking down complex topics about payments, e-commerce, and retail to help merchants succeed (with MONEI as their payments partner, of course).