Payments Technology
11 Important Reasons to Accept Bizum in Your Physical or Online Business
Alexis Damen | March 20, 2023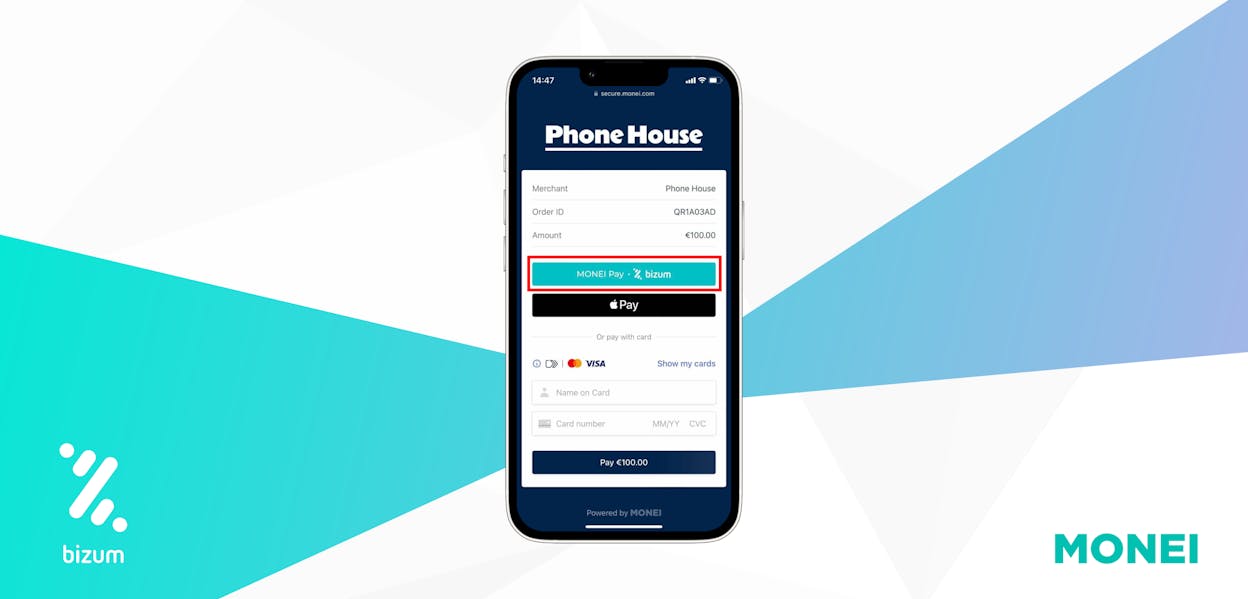 Have you heard the buzz about Bizum? It seemed distant at first but since 2016, when Bizum opened its doors for business, its payment method has become more and more popular. Bizum says "if you have a mobile phone, you have money" and people with money want to be able to spend it at your business.
Bizum has more than 23 million users and 46,000 businesses already accept Bizum payments. There's a good reason. Bizum is easy to use. It acts as a peer-to-peer network and connects to all the major banks in Spain. Originally, Bizum was a way for friends to share expenses but it's evolved into a quick, convenient, and secure payment method that you can accept online or in your brick-and-mortar store, restaurant, taxi, hair salon, law firm, and the list goes on. 
In this article, you'll discover 11 important reasons to accept Bizum in your physical or online business.
11 Important reasons to accept Bizum payments
5. Minimize cash handling costs
7. Compatibility with mobile devices
8. Intuitive and user-friendly interface
9. Seamless integration with existing payment systems
10. Reduce fraud and chargeback risks
11. Improve cash flow with instant payments
What is Bizum?

Bizum is a mobile payment system that lets users pay for products and services online and in physical stores. All a customer needs to pay is a valid phone number and their Bizum password, which is why so many more consumers are switching to Bizum every day. 
How does Bizum work?
Bizum links a person's phone number and email address with their bank accounts. This means a friend or a business can send or request money by simply entering the recipient's phone number. With MONEI Pay, it's even easier. You can create a QR code payment in a matter of seconds and all your customer has to do is scan it to pay. And if your customer's not present, you can also send payment requests with MONEI Pay. Either way, you'll receive real-time payment confirmation.  
11 Important reasons to accept Bizum payments
There are lots of reasons to accept Bizum payments. Here are 11 of the most important: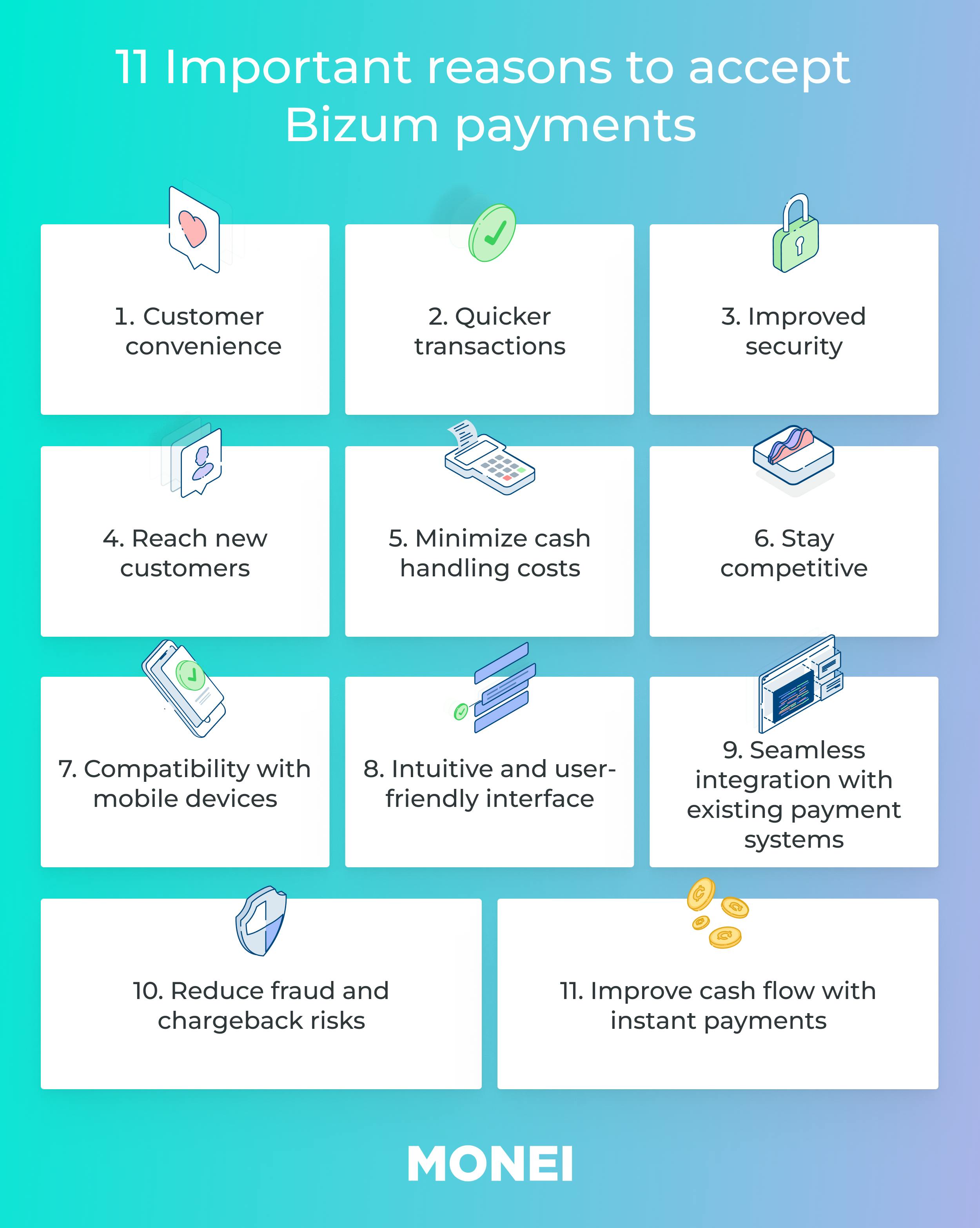 1. Customer convenience
Customers have busy lives. When they decide they want to buy something, they want the process to be as convenient as possible. Contactless payments like Bizum make the whole transaction far more convenient. 
Instead of having to type in a long IBAN or card details online, a customer simply follows a payment link and types in a phone number. For example, in a physical store, a taxi, or a restaurant, a customer simply scans a QR code and completes the transaction with a quick security check on their phones.
Convenience is part of a positive customer experience and according to Deloitte, customers who have positive experiences are likely to spend 140% more than customers who report negative experiences. 
2. Quicker transactions
Faster checkouts, minimizing consumer waiting times, encouraging a convenient flow from the decision to purchase, and not adding an extra cognitive "to do" are all part of frictionless payments. In essence, they all lead to quicker transactions, which is better for you and your customers. 
You run a more efficient business, which allows your staff to spend more time managing inventory or looking after customers and less time counting cash or processing cumbersome security checks. This improves your customer's experience and makes them more likely to return. 
3. Improved security
Bizum payments comply with PSD2 and Strong Customer Authentication (SCA) regulations, making it safe and secure. It's also fully backed up by banking channels, meaning the transaction is ordered by your bank and the bank authenticates transactions. Plus, when you accept Bizum through MONEI online and in-store, you have the added security of a payment service provider (PSP) that's PCI DSS Level 1 compliant. 
Customers want to know that their identity can't be stolen. In fact, 63% of consumers would leave an online service in favor of a competitor which makes it easier to authenticate identity. 
4. Reach new customers
Most customers have a preferred payment method. Bizum is becoming more popular in Spain every year and has completed more than 1.6 billion transactions since its launch. If you don't accept Bizum, you're not accepting the payment method preferred by most consumers in Spain, and you risk losing them to a business that does. 
It's equally important to keep customers loyal and to constantly improve their experience as it is to acquire new customers for increased revenue and growth. Accepting Bizum can help you do both.
5. Minimize cash handling costs
There are a lot of costs associated with handling cash in your business. Most of these are labor costs. Someone needs to count it, sort it, and get it ready for deposit. This all takes time so you're paying one or more people to count something that's done automatically with a digital payment. In total, the cost of handling cash ranges from 4.7% to over 15% depending on the retail segment you're in. 
Cashless payments don't need to be counted or secured in a safe place. Bizum is a cashless payment and using it instead of accepting cash helps to reduce costs, speed up business operations, and increase profits. 
6. Stay competitive
Everyone else is doing it, so you should too. OK, that's not a great way to run a business but keeping up with and ahead of your competitors for services your potential customers genuinely desire is a good idea. If you accept Bizum, you'll reach customers that your competitors can't.
You'll become known for convenience, speedy transactions, and a better customer experience, which all improve your brand reputation. Keep up with the 44,000 businesses that already accept Bizum and stay ahead of the rest. 
📌Pro Tip: Accepting card payments is essential. But it shouldn't be the only payment method you offer. Adding alternative and local payment methods, like Bizum to your business is crucial. Use MONEI to diversify your payment stack from a single platform. Get started ›› 
7. Compatibility with mobile devices
Bizum was created to make it easy to make a transaction with a phone number. Its growth has been around the advancement of contactless mobile payments. Many customers find it quicker and easier to pay with their phones or tablets, instead of having to carry around a physical wallet or a bag with cards and cash. 
An estimated 1.31 billion mobile payment transaction users worldwide in 2023, up from 950 million in 2019 shows how quickly mobile payments are growing. If you accept compatible payments, like Bizum, you're more likely to increase sales and improve customer satisfaction. 
📌Pro Tip: Boost sales with a mobile payment app that lets you accept a wide range of payment methods. Use MONEI Pay to accept card payments, Apple Pay, Google Pay, Click to Pay, and Bizum from your phone.  
8. Intuitive and user-friendly interface
Even the best gamers and the most tech-savvy of us don't want to spend time working out how to use a difficult interface. Bizum's intuitive and user-friendly interface makes it easy for customers to use and for businesses to accept payments.
💡Pro Tip: Use a PSP that lets you accept many payment methods through one mobile payment app. Credit and debit cards, Apple Pay, Google Pay, PayPal, and Bizum are all supported by MONEI Pay. 
9. Seamless integration with existing payment systems
Accepting Bizum doesn't mean you can't offer other payment methods, too. But in order to do it without multiple integrations, you need a PSP that supports a range of customer-preferred payment methods. According to MONEI's Payment Trends in Spain for Q2 and Summer 2022, nearly 75% of customers use credit cards, and almost 20% use Bizum. 
With Click to Pay on the rise and the increase of digital and mobile wallets, it's more important than ever to have seamless integration with your payment systems. 
The best way to do that is to find a payment integration that can help you accept all the payment methods that are important for your business with a single connection. It saves time and other resources for your business and makes your customers' lives easier too. 
10. Reduce fraud and chargeback risks
Bizum adheres to the standards regulated by the European Union and Spanish legislation to avoid fraud and scams. If your customers accidentally send funds to an incorrect beneficiary using Bizum, they can get support directly from their bank.
Reduced chargebacks and fraud risks create trust in the mind of your customer and also reduce your financial risk. When customers trust a payment method, they're more likely to spend with it and to shop in stores that accept it. We have the data to prove it. MONEI's Black Friday Cyber Monday Payment Trends report showed Bizum surpassing a 20% share of payment transactions for the first time. 
11. Improve cash flow with instant payments 
Bizum is designed to be fast. Customers only need to use their telephone number and a 4- digit passcode, without having to enter any other card or account details and they can make payments in less than 25 seconds. When you accept Bizum, you'll instantly see a payment confirmation if the transaction is approved.
As the settlements are made instantly, your cash flow improves, giving you more freedom to manage your finances in a way that makes sense for your business.
Just some of the reasons to accept Bizum
You've just learned 11 of the most compelling reasons to accept Bizum in your physical or online business. From customer convenience to improved security to instant payments, you can't go wrong, so sign up for MONEI to start accepting Bizum today.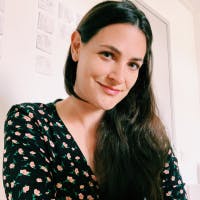 Alexis Damen
Alexis Damen is the Head of Content at MONEI. She loves breaking down complex topics about payments, e-commerce, and retail to help merchants succeed (with MONEI as their payments partner, of course).