Payments Technology
A Simple Guide to Payments Orchestration Platforms
Alexis Damen | November 8, 2021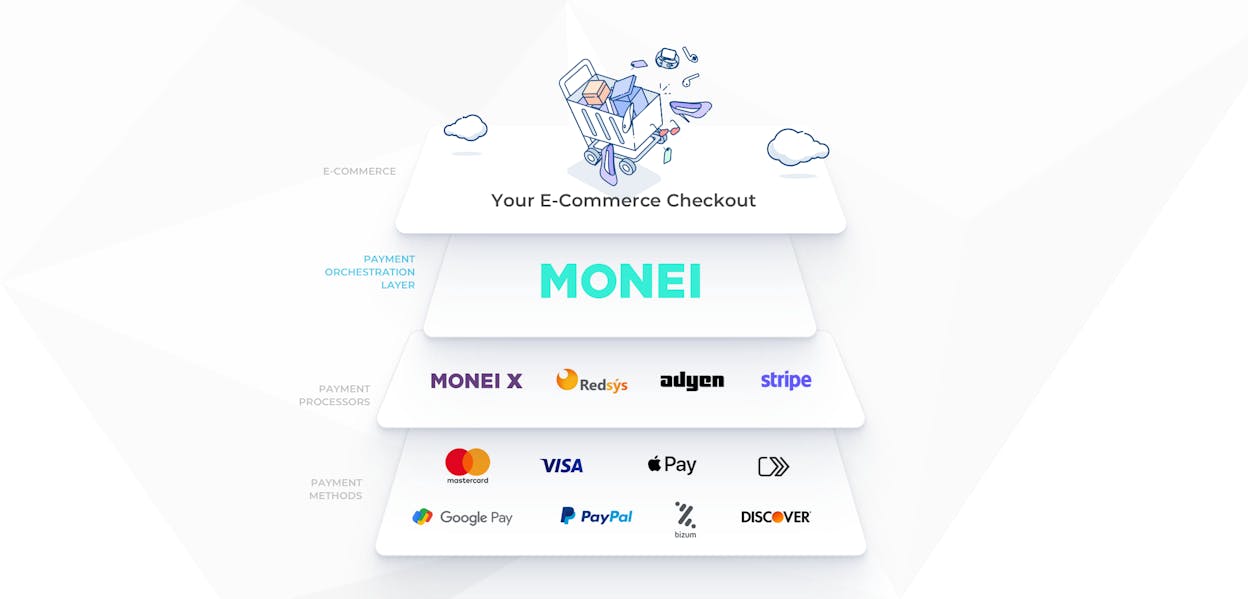 Payments orchestration platforms (POPs), also known as a payments orchestration layer (POL) are innovating digital payments. This software layer simplifies frontend and backend integration between your website and various payment service providers (PSPs).
Payments orchestration platforms provide more payment functionalities so you can optimize your payment stack and scale your business faster. You only need one platform to connect with multiple payment processors. Then you can accept more payment methods, increase geographic coverage, and use technology to improve the payment flow. This, in turn, provides a better customer experience and boosts brand loyalty.
But how does it work exactly? In this article, we'll take a closer look at payments orchestration, how it works, and the benefits of using a payments orchestration platform for your e-commerce business. 
What is payments orchestration? 
Payments orchestration is used to integrate and manage various payment processors, and other payment service providers from one platform or software layer. 
A payments orchestration platform is software that manages online payment processing from start to finish. This includes payment authorization, transaction routing, and settlements. 
The payments orchestration layer aggregates payment service providers and payment methods so you can manage your entire payment stack from a single platform. This way, all your payment processing, routing, settlements, and reporting are under one roof. 
E-commerce merchants use payments orchestration platforms to avoid opening multiple accounts with various payment service providers. Instead, integrating your website with a payments orchestration platform lets you connect with and manage all your PSPs from a single dashboard. This way you'll have fewer integrations and 3rd party service providers to deal with. 
📚 Also read: What is Credit Card Processing and How Does it Work?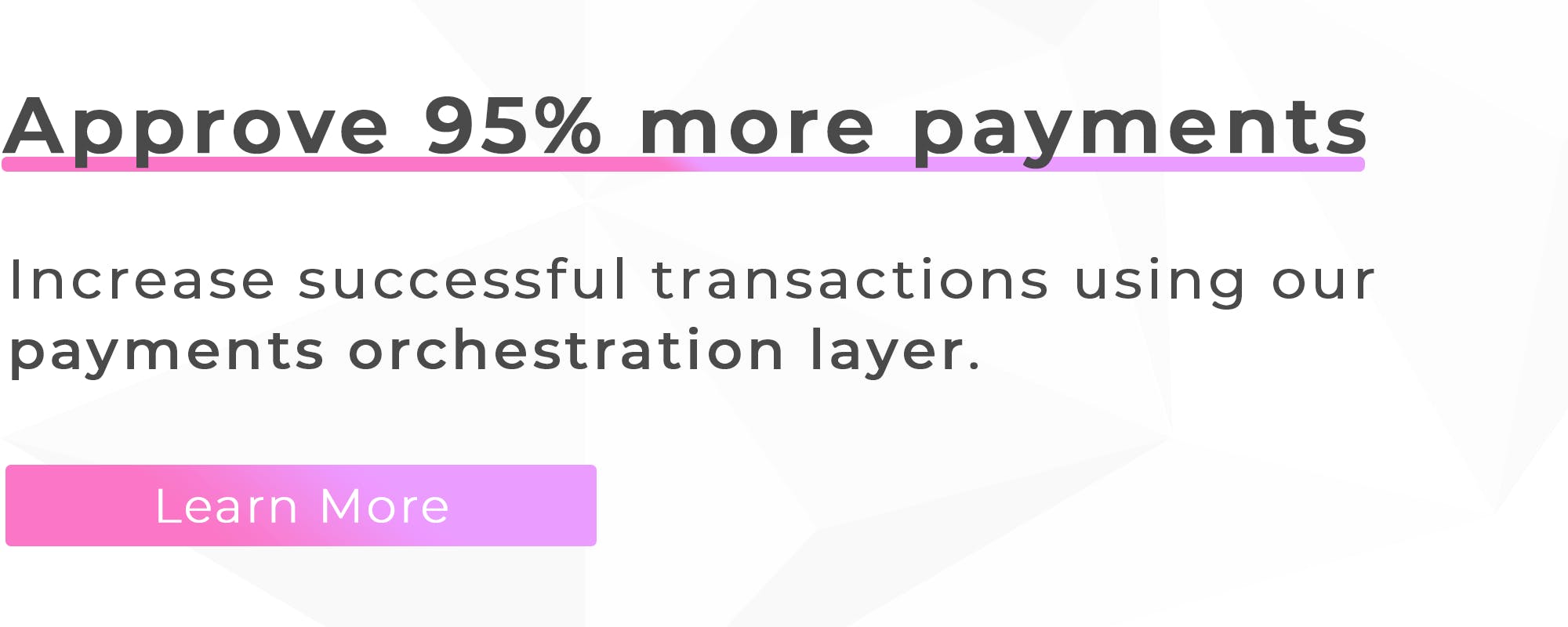 How does payments orchestration work? 
The main advantage of payments orchestration is that the software layer identifies the best route to send payments. This can be, for example, sending payments to multiple payment processors to reduce false online payment failure messages and the likelihood of lost sales. By routing transactions to the best performing processor, it leads to more approved payments (i.e., higher conversions). 
With all digital payments, there is a common payment path. Let's take a look at how payments orchestration fits in: 
The customer initiates the payment via your checkout page and chooses a payment method from your list of accepted options. 
The cardholder's payment information is sent to the payment gateway. 
The payment gateway encrypts the payment details and sends them to the acquiring bank and payment processor. 
Then the acquiring bank and the issuing bank communicate to authorize the payment. 
Usually, the approved or declined payment message is then sent from the acquirer to the payment gateway, and finally to the merchant. But with payments orchestration, if the payment fails, transactions are automatically routed to another payment processor to reduce false payment failure messages. 
As long as the alternative payment processor works successfully, the payment will be approved. 
The payments orchestration platform also manages payment settlements, billing, and creating payment reports that you can view from your dashboard. 
9 Benefits of using a payments orchestration platform

1. Makes integration easier
As we mentioned earlier, with a payments orchestration layer, you only need one integration to enjoy the benefits of working with many payment service providers. This way if you need to connect with local PSPs or providers that support local or alternative payment methods you don't need a third-party integration. Instead, you can use one unified API. 
2. Lets you easily adapt to consumer payment preferences 
With a payments orchestration platform, you'll have access to an abundance of payment service providers. This way you can add many payment methods to your e-commerce website through a single API integration. 
📚 Further reading: 23 Must-Have E-commerce Website Best Practices to Help You Sell More
3. Allows you to scale your e-commerce business faster
Managing only one integration means you'll be able to set up new payment methods and features in less time. Your speed to market will be faster and with more payment options, you'll be able to reach more people, improve the customer experience, and convert more shoppers into paying customers. 
4. Results in more approved payments (and more sales)
The last thing you need as an e-commerce merchant is losing sales because your payments technology failed. With payments orchestration, transactions are sent to the best performing payment processor, reducing declined payments due to technology failures, and leading to more approved payments and more sales. 
5. Enhances the customer experience and payment flows
More approved payments mean fewer online payment failure messages and a better user experience for your customers. A payments orchestration layer means customers won't have to retry payments or choose a new payment method. This type of frictionless payment process will not only improve the customer experience but will also help boost your conversion rate.
6. Reduces costs associated with payment processing
When you're just starting out, using one payment service provider might be the most cost-effective solution. But as your business grows, using a payments orchestration platform will help you save money. You'll incur fewer setup fees for multiple integrations, avoid additional fees that stand-alone payment services providers charge for automated transaction routing, and because some payments orchestration layers send transactions to the lowest cost processors, it's usually the least expensive option if you want to benefit from a robust payments stack. 
💡Read also: What is a Payfac? A Guide for E-commerce and Retail Businesses
7. Comes with centralized reporting and data analytics
If your payment data is spread across multiple payment gateways and service providers, you'll have a hard time analyzing it and implementing strategies to improve your business. But with payments orchestration, all your transaction data is combined in one dashboard that offers insightful real-time analytics. 
8. Provides payment security and compliance
Managing PCI compliance and other regulations in digital payments is mandatory for PSPs, including payments orchestration platforms. Whether it's managed in-house or outsourced, you won't have to worry about payment security requirements.
9. Enables you to expand into different regions 
Using a platform that lets you integrate with many PSPs makes it easier to grow your business internationally and accept region-specific local payment methods. Depending on the payments orchestration platform you choose, you'll be able to support cross-border sales and transact across multiple countries and markets.
What's the difference between payments orchestration and a payment gateway?
While a payment gateway and payments orchestration platform both aggregate many payment methods, they operate on wholly different payment support levels. For example, payment gateways process transactions through one processor, which imposes limitations on merchants. You can't create payment routing rules or use a payment processor you've used in the past if the payment gateway does not work with that provider. 
But payments orchestration platforms let you have more flexibility, control, and the ability to scale your digital payments process. All you need is one platform to handle all your payment service needs. POPs are usually vendor-agnostic, so you can set up your payment stack to accept cross-border payments without having to deal with region-specific payment compliance and regulations. 
Depending on your business needs, we offer both options. MONEI X is our all-in-one payment gateway. We handle acquiring and payment processing so all you need to do is create an account and once you're a verified merchant, you'll be ready to accept credit card payments. You can easily configure more payment options in your account (including local and alternative payment methods).  
MONEI PLUS is our payments orchestration platform. You can enjoy all the benefits of our payment gateway, plus bring your own payment processors and we'll route transactions to the best-performing provider. This will help decrease the likelihood of falsely declined sales and result in more approved payments and higher conversion rates. After you sign up and become a verified merchant, you can use your TPV Virtual to configure additional payment processors in your account.  
Payments orchestration vs payment processing
Payments orchestration and payment processing are both solutions for card payments, but they aren't the same thing. The main difference is that payment processing is one of the steps in the card transaction process. Processors work with other key players — like the acquirer, issuer, and payment gateway to complete transactions. Payments orchestration platforms provide a single connection or solution to help you integrate with many payment methods and payment processors so you can optimize your payment flows and also accept cross-border payments. It's a more flexible payments technology (Paytech) option for scaling your business.
Start benefiting from payments orchestration today  
Now that you understand the benefits of integrating with a payments orchestration platform, it's time to set up your store for success. Using our platform is a great way to start. You can create payment processing rules to avoid lost sales and support more payment methods. 
And in the case of a technology failure, we'll automatically route transactions to the best-performing provider. This way your customers will have fewer disruptions in the payment flow and will enjoy a frictionless payment experience.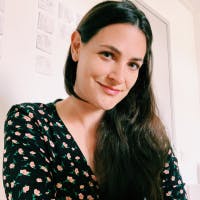 Alexis Damen
Alexis Damen is the Head of Content at MONEI. She loves breaking down complex topics about payments, e-commerce, and retail to help merchants succeed (with MONEI as their payments partner, of course).