Payments Technology
What are Alternative Payment Methods? [Quickstart Guide]
Alexis Damen | March 24, 2021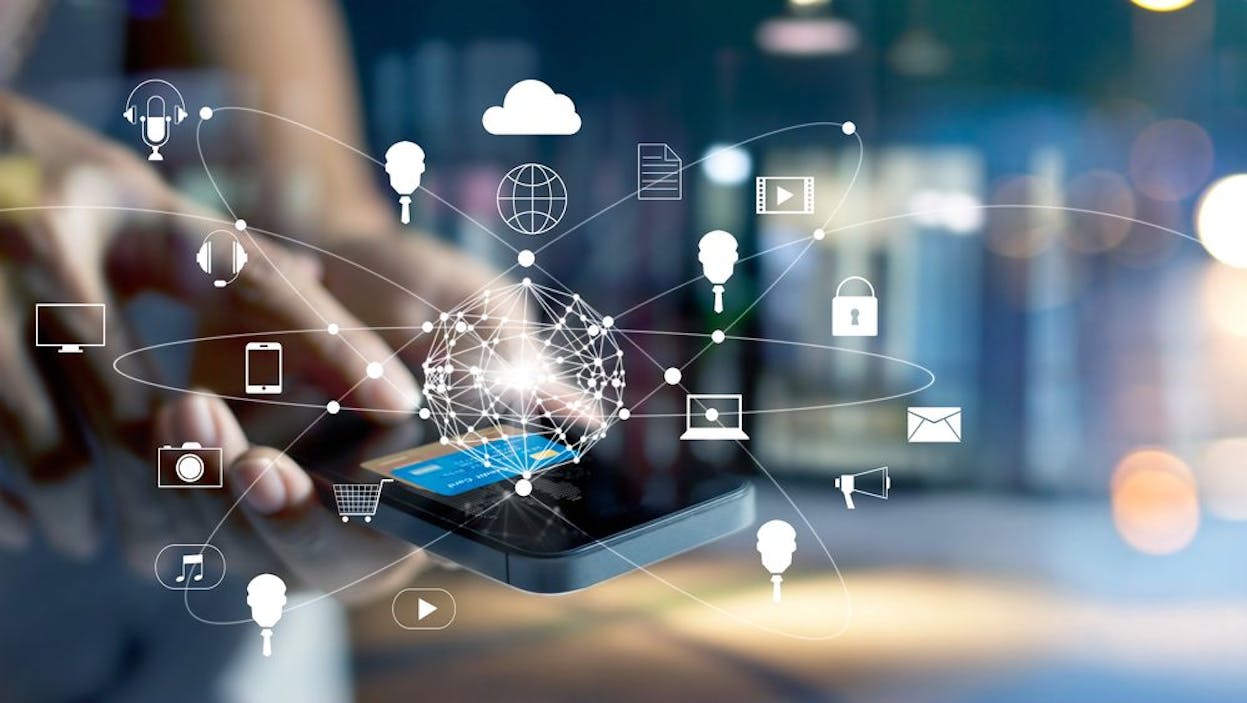 Alternative payment methods have gained popularity over the last few years due to more fintech companies disrupting the payments ecosystem. Innovation in payment technology gives consumers more convenient and fast options to purchase products online or send money to family and friends.
But what do alternative payment methods mean for your e-commerce business? 
Credit card popularity is declining as consumers opt for alternative forms of payment including digital wallets, pay later installments, and local payment methods. 
In fact, according to a study from Merchant Savvy, 92% of European millennials said they'd adopt mobile payments technology in 2020. In the same study, 84% of Europeans reported they use mobile banking on a regular basis, and 68% of European consumers used a digital wallet in 2017. 
If you're not already accepting alternative payments in your online store, it's time to get started. 
Statista estimates, by 2023 digital wallets (a form of alternative payment) will account for 52.2% of total e-commerce transaction volume worldwide. It's up from 41.8% in 2019, and nearly three times the amount of expected e-commerce credit card transactions in 2023 (18.8%).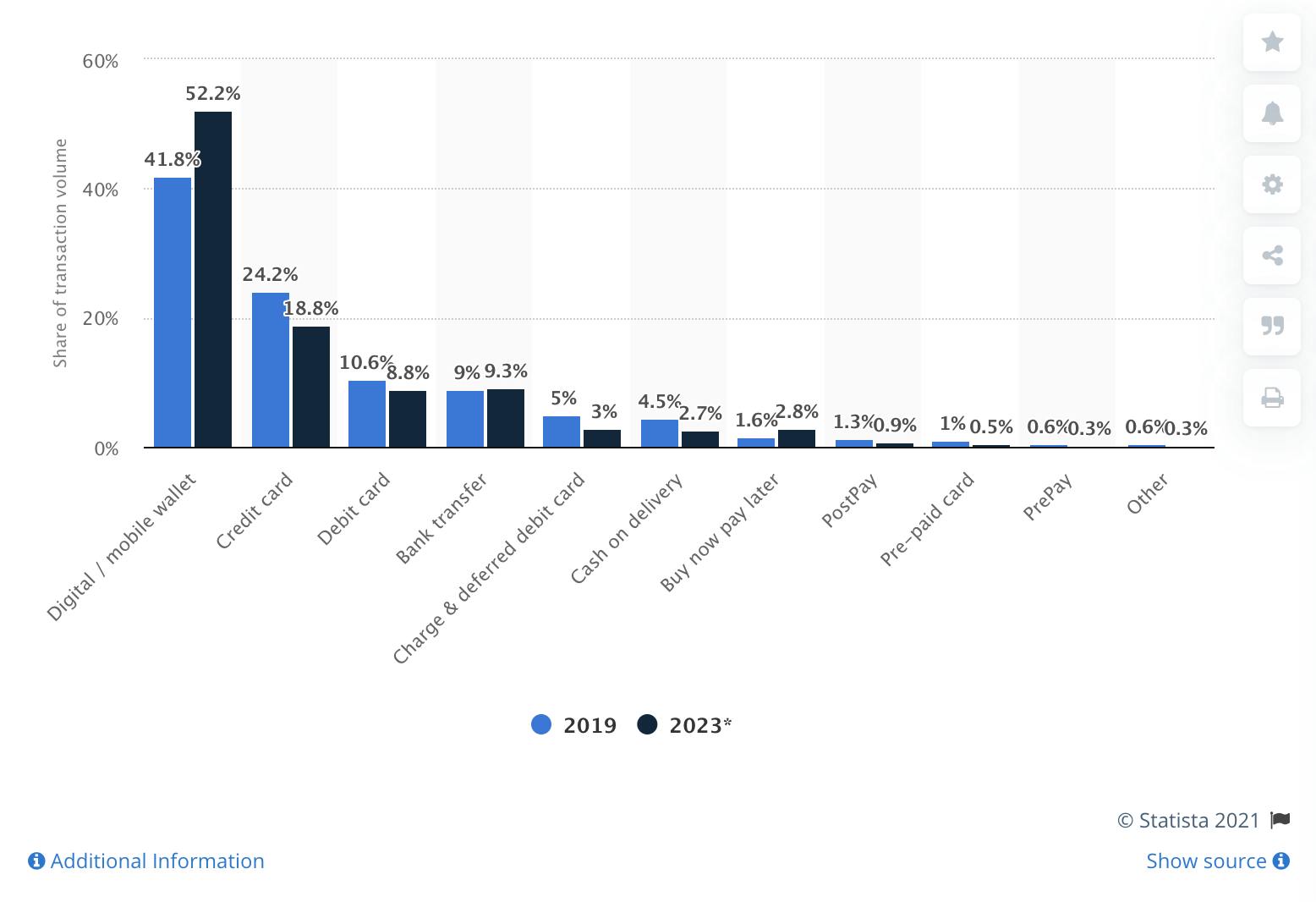 Let's take a look at what alternative payment methods are, why APMs are important for e-commerce, and examples of these new methods of payment. 
What are Alternative Payment Methods (APMs)? 
Any form of payment that is not a cash or credit card payment from a major card network such as Visa, Mastercard, or American Express is considered an alternative payment method (APM).
Why are APMs Important in E-commerce? 
As the global e-commerce market size continues to explode, consumers are looking for more convenience and versatility in their online shopping experience. This means from the moment they visit your website to the checkout page, the process should be frictionless.
According to this study, in the UK, a growing number of consumers, specifically 42% of millennials and 35% of Gen Z are turning to alternative payment methods.
APMs are vital if you're trying to grow your online business both locally and globally. Alternative payments help reduce friction during the payment process resulting in increased conversion rates. They can also help you localize as you enter new foreign markets. 
Expanding your e-commerce business into new territories requires analyzing your conversion funnel to see where prospective customers are dropping off. This can help you understand if a lack of payment options is causing you to lose cross-border sales. 
Take a look at the countries driving the most website traffic with the fewest conversions. Then research the most popular payment methods in those countries and prioritize how you will add those alternative payment methods to your online store. 
Accepting alternative payments means your prospective and existing customers have more choices and flexibility to choose the way they will pay. It also means the payment process is faster and easier and can lead to more sales. If you don't give consumers alternative payment options, they may go to your competitors and you'll lose the sale.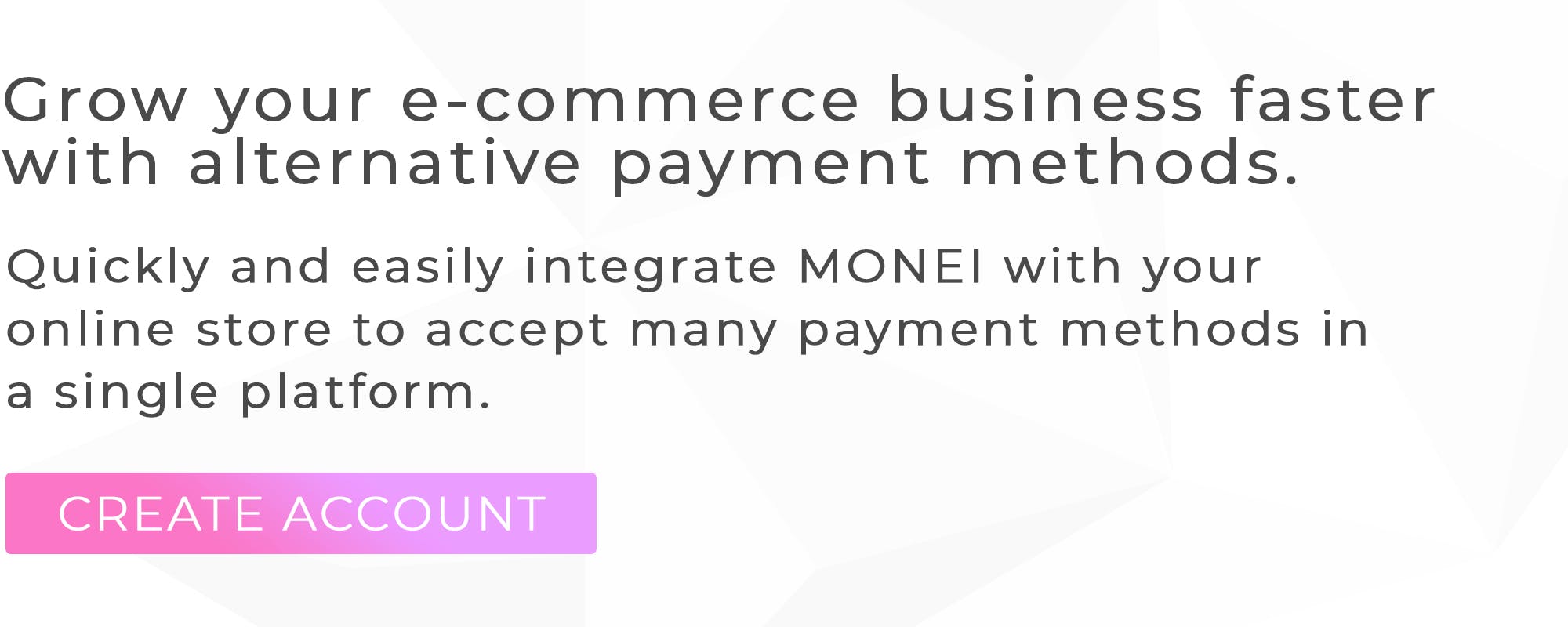 Examples of Alternative Payments 
Alternative payment solutions include digital wallets, pay later installments, and local payment methods such as Bizum in Spain. 
The alternative payment methods that are most commonly used by merchants and consumers are: 
PayPal - 377 million active users worldwide as of Q4 2020
Apple Pay - 507 million active users worldwide as of September 2020
Google Pay - 100 million active users worldwide projected in 2020
Bizum - 14 million active users as of March 2021
WeChat - 1.17 billion monthly active users as of February 2021
Alipay - 1.3 billion active users as of March 2020
There are quite a few other alternative payment options that dominate local markets including:
📚 Also read: Mobile POS Systems (mPOS): A Comprehensive Guide
Alternative Payment Methods and Cross-Border E-commerce 
While consumer behavior continues to evolve, shoppers are opening up to cross-border e-commerce. As your business grows and you expand into new countries, you'll want to consider which APMs are preferred by your target market. 
Growing your business globally means you'll reach more customers and stand out from your competitors. It's crucial to research alternative methods of payment that consumers in each territory prefer. 
The easier it is for shoppers to pay, the more customers you'll convert. 
Moving forward with Alternative Methods of Payment
Fintech startups and tech giants continue to innovate payments technology as youngsters opt for non-traditional payment methods instead of credit cards and cash.
Attract new customers by giving them the power to choose how they purchase your products or services. Consumers are more likely to stay loyal to a business that lets them control how they pay. Having limited payment methods to choose from can turn customers away.
Keep up with the future of payments and e-commerce by accepting alternative payment methods. You'll appeal to customers who want the ease of omnichannel shopping from any one of their devices. 

You may also like to read: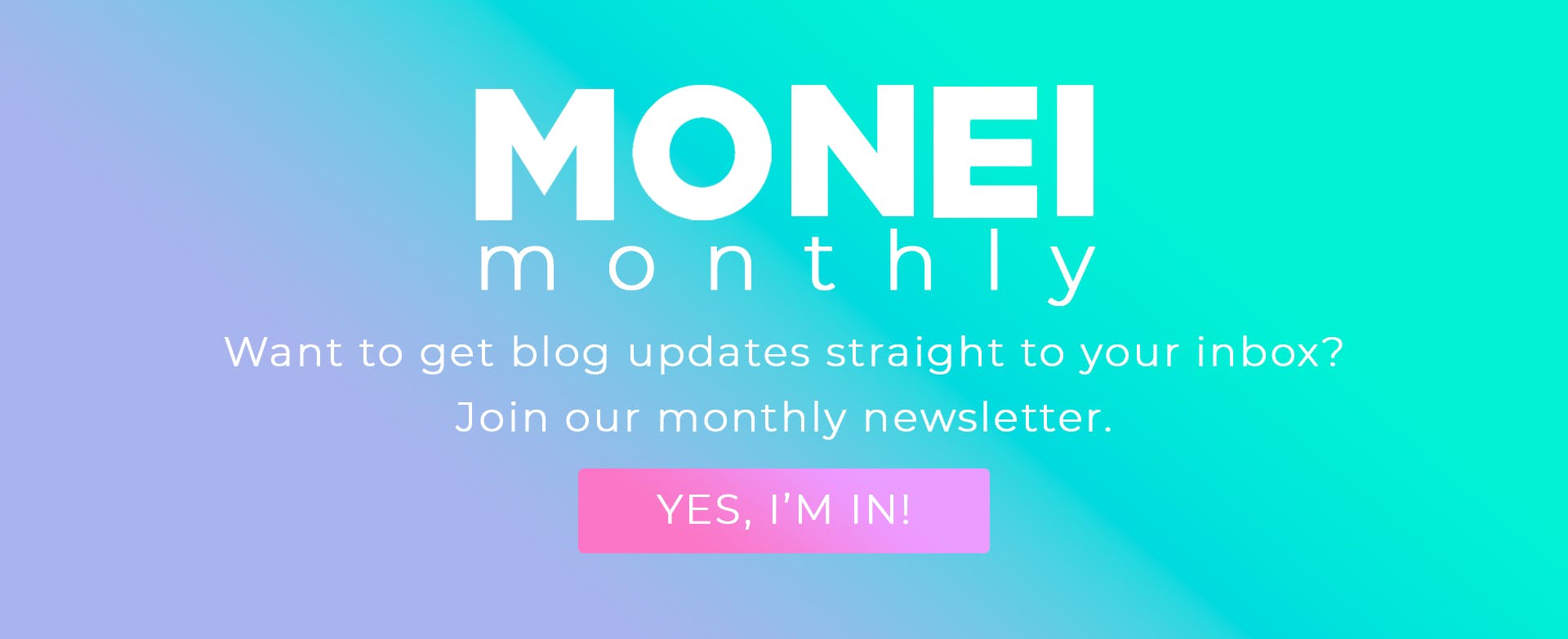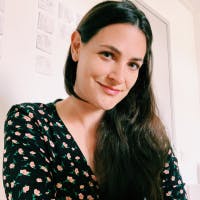 Alexis Damen
Alexis Damen is the Head of Content at MONEI. She loves breaking down complex topics about payments, e-commerce, and retail to help merchants succeed (with MONEI as their payments partner, of course).