Payments Technology
8 Benefits to Setting Up Your Apple Pay E-commerce Integration
Alexis Damen | April 28, 2021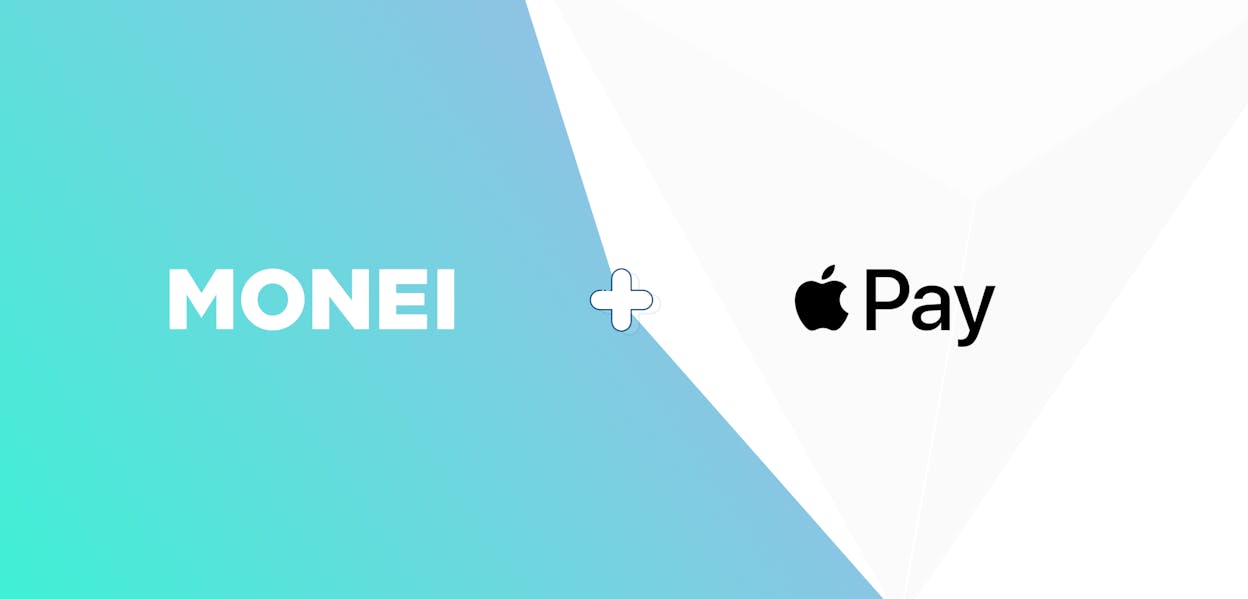 You likely know what Apple Pay is and have probably used it yourself to pay online or in-store. But what does setting up your Apple Pay e-commerce integration mean for your online business? 
Apple Pay lets iOS users pay for products via their smartphone, tablet, or smartwatch. Trusted by Apple customers, this digital wallet supports online, in-app, and in-store contactless payments through mobile devices.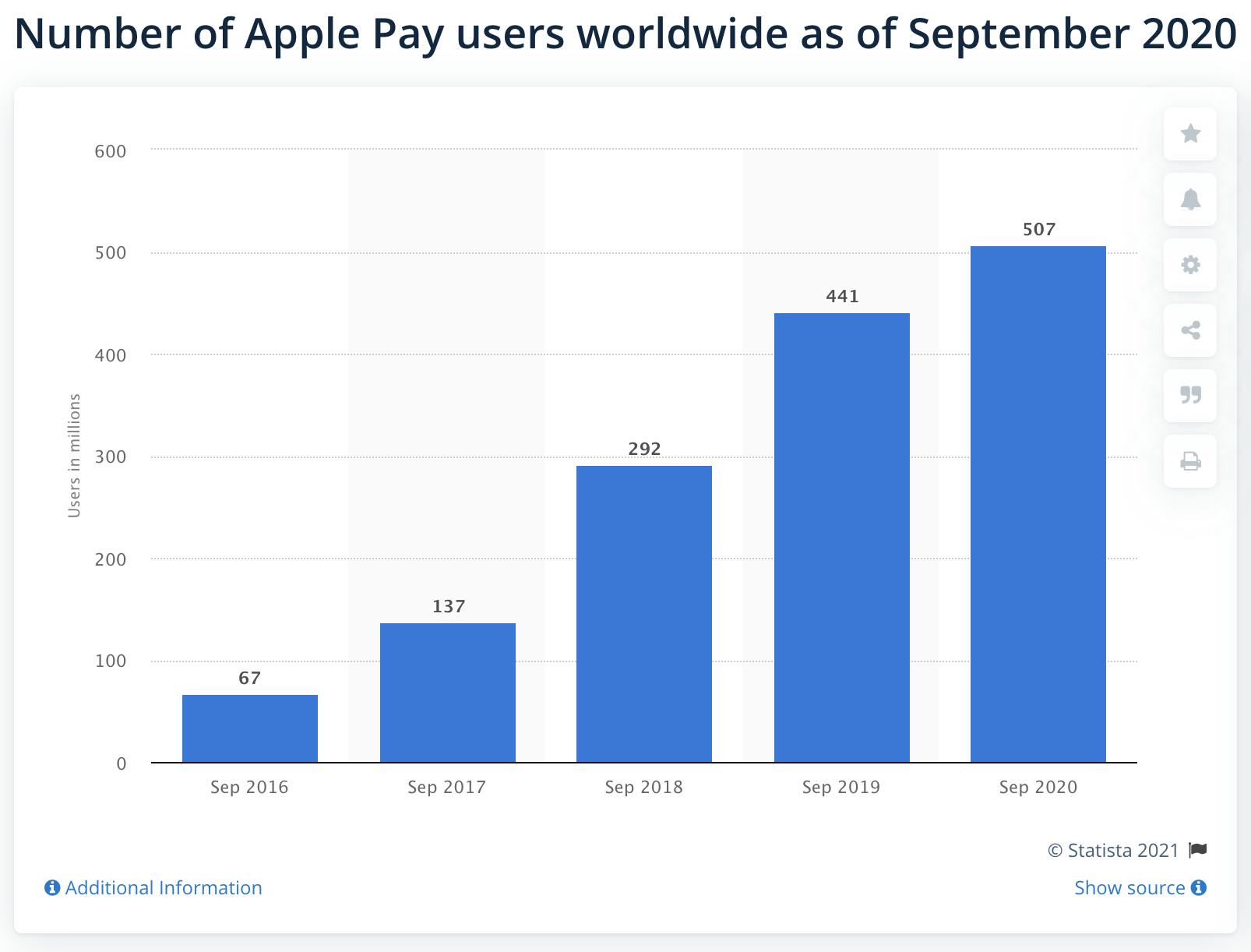 Image source: Statista
Apple Pay has 507 million users worldwide and counting. It's estimated that 12% of the population worldwide regularly uses digital wallet apps. This report from Merchant Savvy, states that by 2022 the global use of mobile payments will surpass credit cards and cash.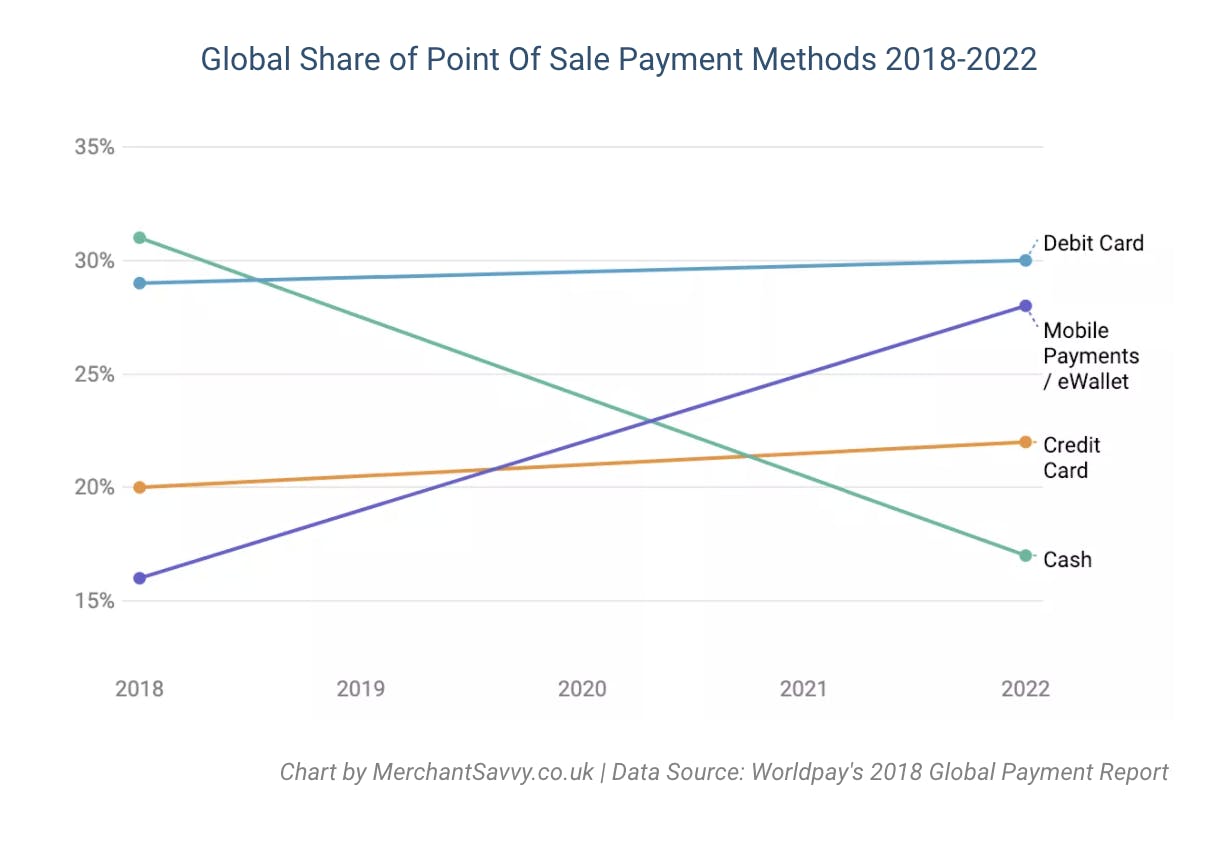 Image source: Merchant Savvy
If you don't offer your customers alternative payment methods like Apple Pay, it's time to get started. Accepting more payment methods can lead to increased conversion rates and customer satisfaction.
In this article, you'll get a deeper understanding of what Apple Pay is and how it benefits your e-commerce business and consumers. Plus how you can start accepting Apple Pay payments today. 
What is Apple Pay?
Apple Pay is a digital wallet and mobile payment service developed by Apple. It lets shoppers store their credit card details in the app, making the payment process faster. Customers can use Apple Pay on the web via Safari browser, and for in-person contactless payments via their Apple devices including smartphones, smartwatches, or tablets.
Apple centralizes the various ways consumers can pay within the app. For this reason, the actual payment method depends on the card information that the user adds to their Apple Pay account. Storing their payment information for future purchases makes it faster and easier to pay for their next order. Payment tokenization ensures the secure transfer of payment information from the cardholder to us, so we can authorize and complete the transaction.
Apple Pay meets PSD2 and Strong Customer Authentication (SCA) compliance regulations — fingerprints or facial recognition are used to verify payments.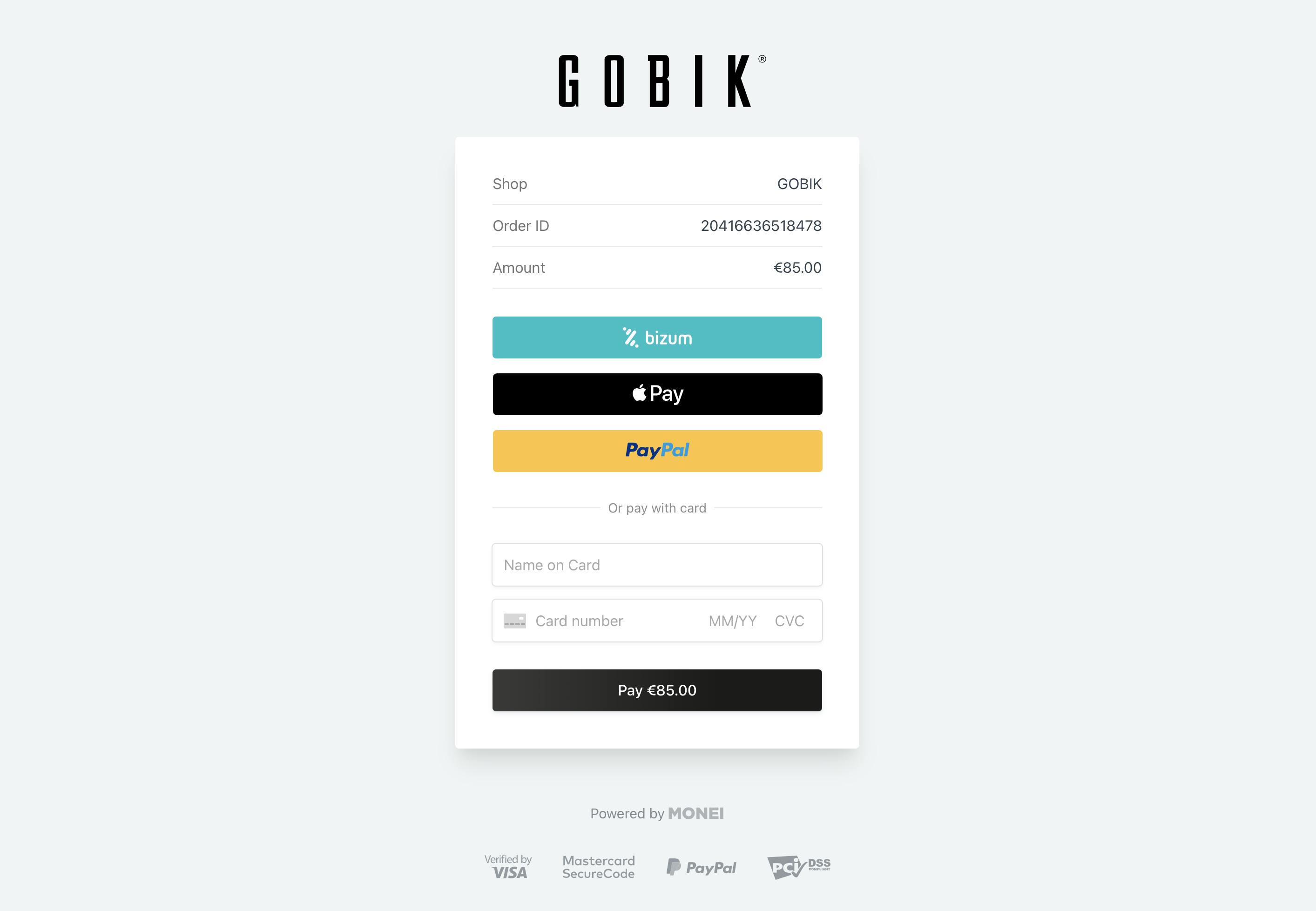 8 benefits of setting up your Apple Pay e-commerce integration
As an online merchant, you know that reaching more customers is crucial to the success of your business. But marketing and advertising aren't the only ways to appeal to a wider audience. What if you could increase your sales by making sure you offer shoppers their preferred methods of payment? 
Here are a few benefits to setting up an Apple Pay e-commerce integration for your e-commerce store: 
1. Reaching more customers
As of January 2021, there are 1 billion active iPhones and 1.65 billion Apple devices in active use worldwide. Accepting Apple Pay means you'll give more iOS users the choice to pay via their preferred digital wallet app. 
2. Giving customers a seamless checkout experience and reducing cart abandonment
With Apple Pay, shoppers only need to enter their card information once. Then it's stored within the app for future purchases. 
By giving more users the ability to check out via their Apple Pay digital wallet app you'll provide a more seamless checkout experience where shoppers are less likely to abandon their carts. 
3. Increasing conversion rates
The faster and easier the payment process is the more likely you are to convert shoppers into paying customers. 
4. Generating higher purchase frequency
The ease of paying with Apple Pay results in higher customer satisfaction rates, and happy shoppers are more likely to come back for repeat purchases. 
5. Avoiding extra fees
Technically, Apple Pay is not a payment method. It's a digital wallet app that customers use to store their credit card information.
Apple Pay supports credit and debit cards, and for MONEI merchants, there are no extra fees to accept Apple Pay payments. You'll only pay the regular credit card transaction fees. 
6. Integrating quickly and easily with your e-commerce store 
After activating Apple Pay, you can set up your e-commerce integration via the Hosted Payment Page, or the Payment Request Component. Our technology detects whether the customer is using a Safari browser or an Apple device. Then the Apple Pay button automatically appears on the payment page. 
💡Learn more about setting up Apple Pay here. 
7. Improving privacy and security
Every transaction made through Apple Pay requires authentication with Face ID, Touch ID, or the user's passcode, making it one of the most secure methods of payment. 
8. Standing out from your competition
Staying competitive is a crucial factor in building a successful e-commerce business. It influences your growth strategy and how you position your brand. Accepting Apple Pay is one way to stay competitive. By adding Apple Pay, you'll compete with merchants who offer it and you'll be ahead of competitors that don't already accept this form of payment. 
Consumers who enjoy using Apple Pay are more likely to shop from merchants that offer it. Accepting Apple Pay will help you retain more loyal customers who choose your business over your competitors. This can help you sell more, boost customer engagement, and turn devoted customers into brand advocates who tell their family and friends about your online store.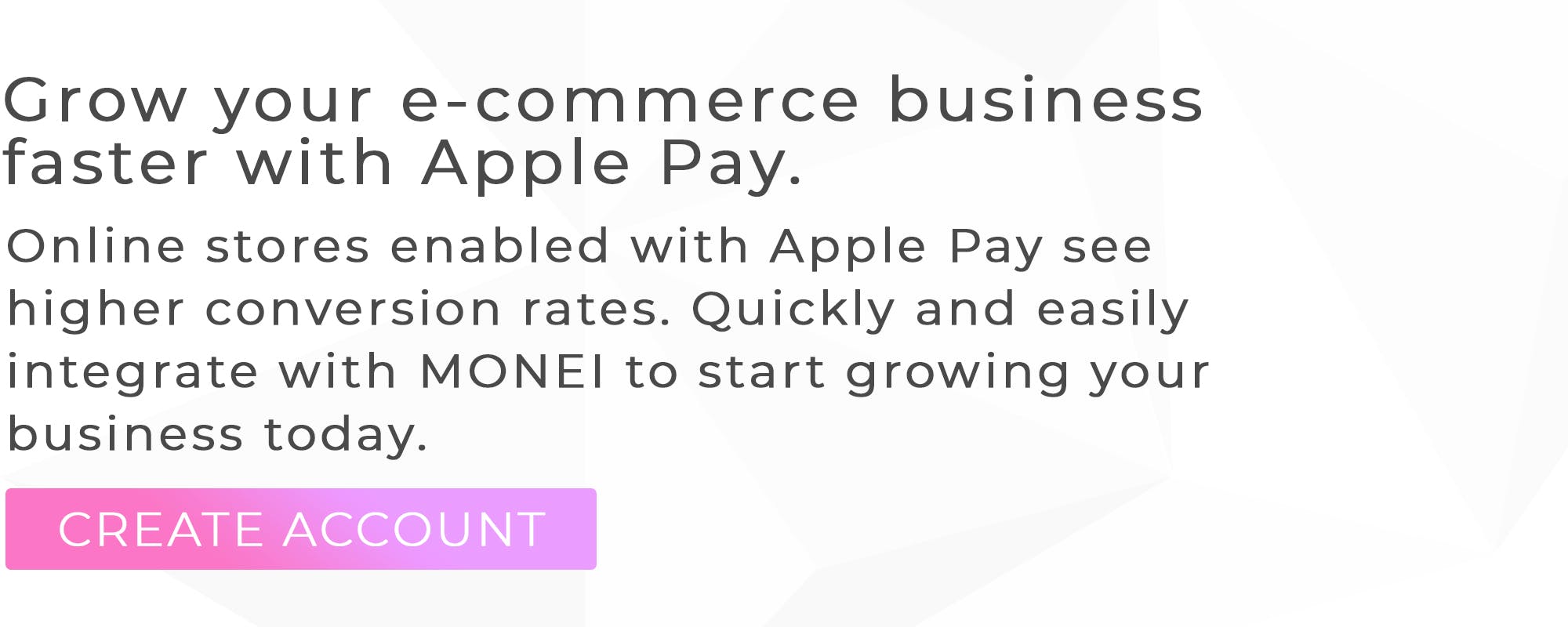 4 benefits of Apple Pay integration for consumers
Consumers today want a secure and frictionless checkout experience. With Apple Pay, shoppers can make payments faster. This saves time, provides a better customer experience, and can boost customer loyalty.
Here are a few benefits to using Apple Pay for consumers: 
1. Speeding up the checkout process
The biggest bonus to using a digital wallet like Apple Pay is that consumers can securely save their credit card information in the app for future purchases. They don't need to enter payment details each time they check out. Whether it's online or in-store, the payment process is faster and requires less effort. If it's easier for customers to make payments, there's a higher chance they'll complete the order.  
2. Eliminating the need to carry around a bulky wallet
Not having to carry around a bulky wallet is more convenient, and it's also more secure. If you lose your wallet, you have to cancel all your credit cards and wait for new ones in the mail. Most people lock their phone with a password, Touch ID, or facial recognition. Losing your phone is still a hassle, but you don't have to worry about compromising your bank account and credit card details. It's all stored safely within the digital wallet that can't be accessed from a locked device.  
3. Completing secure payments online and in-store
Apple Pay transactions use tokenization technology. This makes them more secure than a debit or credit card payment, and harder for fraudsters or hackers to access. 
As we learned earlier, Apple Pay saves the cardholder's information for future purchases. Using payment tokenization, a "token" (i.e. a randomly generated identifier), replaces the card numbers for each transaction. Upon payment approval, the ID number becomes useless, making digital wallets one of the most secure payment methods. 
4. Making contactless payments in-store
Apple Pay is not only a digital wallet, it's also a mobile wallet. This means shoppers can use it in-store to make contactless payments at the checkout counter or via a mobile kiosk. The consumer opens their Apple Pay app and waves their device over the point of sale terminal (POS). This way they can limit contact with a person or card reader during the checkout process. Contactless payments are COVID friendly, and also make the payment process faster.
How do I start accepting Apple Pay in my e-commerce store?
We aim to help you grow your e-commerce business faster by accepting many payment methods. That's why we aggregate all major and alternative payment methods into a single platform. All you need is an account with MONEI, and you can configure Apple Pay to reach more customers and sell more.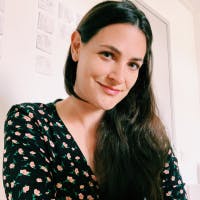 Alexis Damen
Alexis Damen is the Head of Content at MONEI. She loves breaking down complex topics about payments, e-commerce, and retail to help merchants succeed (with MONEI as their payments partner, of course).