Retail Tips
Mobile POS Systems (mPOS): A Comprehensive Guide
Alexis Damen | February 21, 2022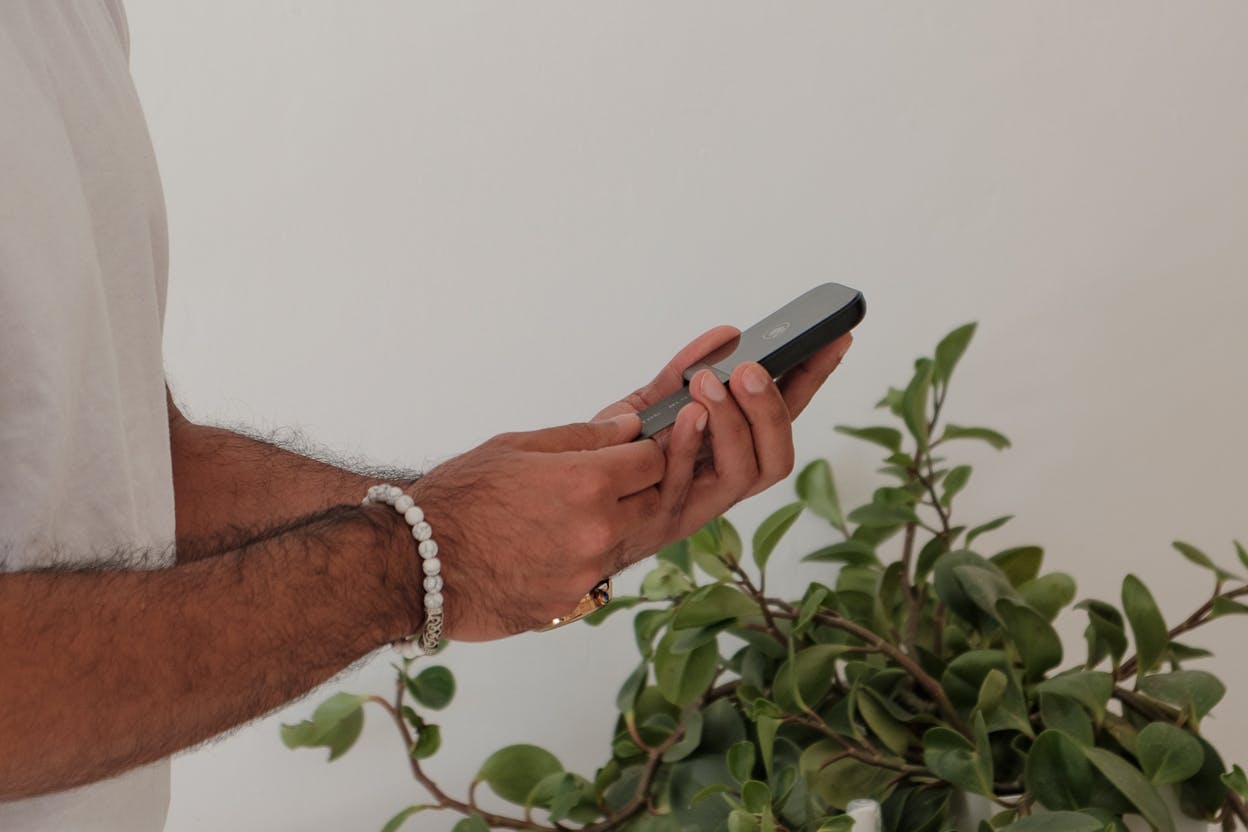 A mobile POS system (otherwise known as an mPOS or mobile point of sale) is a point of sale on a tablet, smartphone, or another mobile device that functions as a portable register.
Key mobile POS system stats:
With the popularity of mobile payments continuing to grow, time is of the essence for merchants to accept payments on the go.
Whether you're unfamiliar with the ins and outs of mobile POS systems or looking to build on your knowledge of them before updating your payment processing options, keep reading for an in-depth overview of how an mPOS works. 
You'll learn the advantages of using mobile point of sale systems, which types of businesses benefit most from using them, and how to choose the best mobile POS for your company. 
Table of contents
What is a mobile POS system (mPOS)?
A mobile point of sale is classified as a tablet, smartphone, or wireless device that can perform the same function as an electronic point of sale terminal or cash register, but it's done wirelessly.
You can use mPOS systems to let customers pay remotely and/or on the go. They make it possible for shoppers outside of your immediate geographic location (like a storefront) to quickly and securely complete payments. A mobile POS system is ideal for offering customers a more flexible and convenient payment experience. 
The best mobile point of sale systems can accept the following types of frictionless payments:
How does a mobile POS work?
To start using a mobile POS system, all you need is a stable internet connection, a card reader, and an app downloaded to your wireless device to accept and process transactions. 
Depending on the type of mPOS system you invest in, some have an offline mode so you can still accept payments if the internet connection drops. 
Once the setup is complete, you or your staff can then download a point of sale app and connect the reader to your mobile device. Then you'll be ready to accept and process mobile payments. You can also pair your mPOS system with additional POS hardware (like a barcode scanner or cash drawer) for added convenience.
What's the difference between mPOS and POS?
A traditional point of sale (POS), in comparison to a mobile point of sale, comes in the form of a stationary terminal: this is often a combination of a desktop or tablet, cash drawer, receipt printer, credit card machine, and scanner. 
The downsides of this traditional setup are its lack of flexibility in terms of how and when customers can submit payments, reliance on a physical storefront being open, and, oftentimes, a lack of an up-to-date security system.
mPOS systems are instead lightweight, portable, convenient for both you and your customers, and are required to be up-to-date with the PCI Mobile Payment Acceptance Security Guidelines for Developers. This makes them more secure than traditional POS options as well. 
📚 Further reading: Everything You Need to Know About Mobile Payment Processing
Can I use my smartphone as an mPOS?
Yes. Smartphones are a great alternative mobile point of sale solution to replace a traditional POS terminal.
You can download a mobile payment app to your smartphone or tablet, which is particularly helpful if you don't have a traditional checkout counter (or have a mobile storefront). 
Using phones as an mPOS is equally fast and secure for processing customer transactions as any other kind of mobile device. It also helps reduce the costs associated with expensive POS terminals and hardware while adopting mobile payments for your business.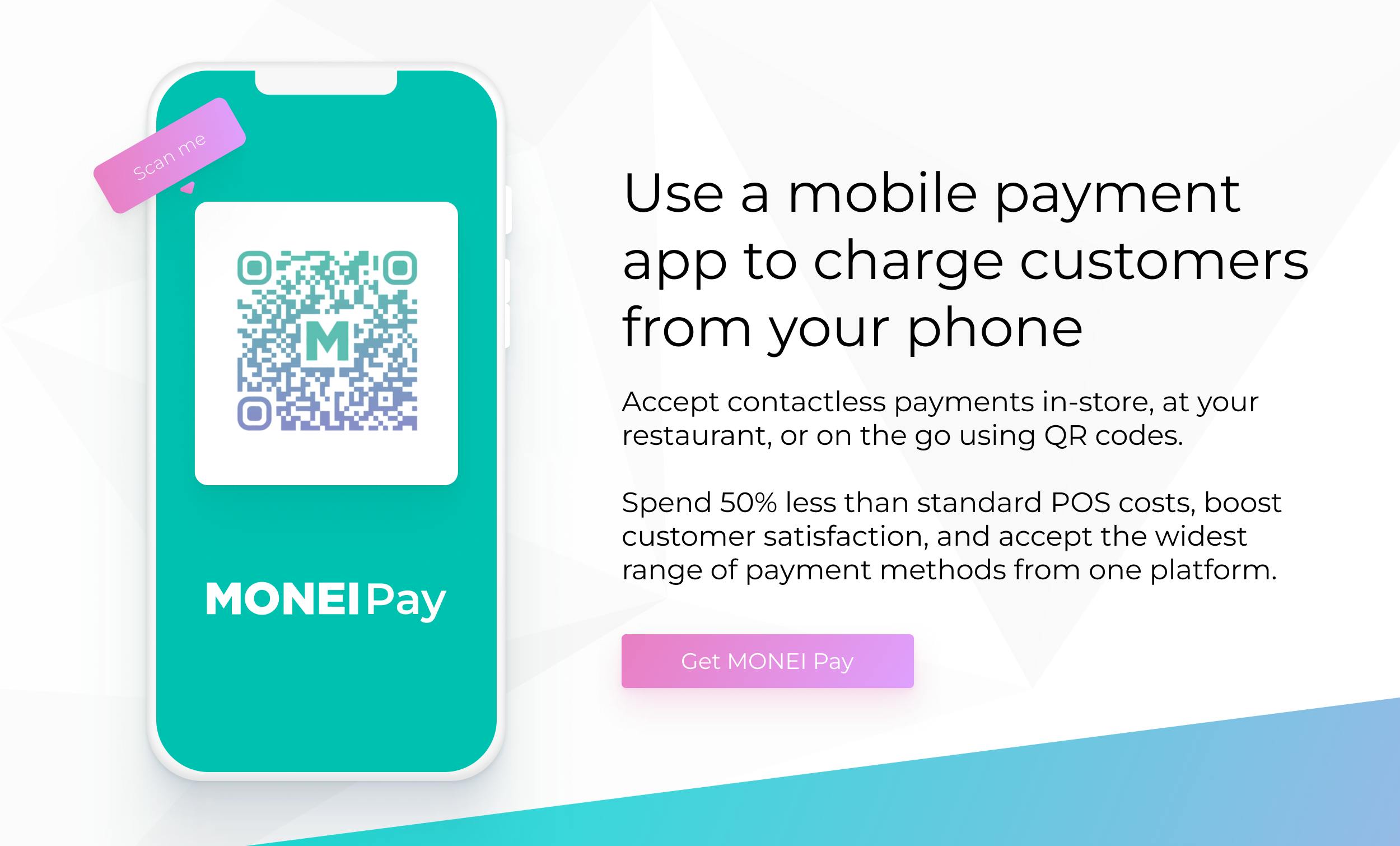 What are the benefits of using a mobile point of sale?
There are a multitude of benefits for using mobile point of sale systems, for both you and for customers.
Quick implementation and low setup cost
One of the main advantages of mPOS systems is that they are more cost-effective than traditional POS systems. Because your tablet, smartphone, or other personal devices can be used as the terminal, the only outside setup costs include a card reader.
These low setup costs and quick implementation let you accept payments on the go without investing in an electronic register and expensive POS hardware, which typically includes costly upkeep. Mobile POS systems can also save you money due to their cloud-based subscription models that have low sign-up and monthly maintenance costs. 
💡 Or you could use a QR code payment app to accept mobile payments via scan to pay technology (no card reader necessary). With this option, all you need is your smartphone and a payment service provider (PSP) that offers QR code payment services. 
Easy integration with existing POS systems
Even if you already have a traditional POS system, you can use an mPOS during high-traffic times to:
Avoid backups at sales registers
Streamline customer service
Free up valuable retail space
You can also pair your mobile POS system with existing POS technology like cash registers, printers, or barcode scanners so you don't have to spend on more equipment. 
Instant payment completion
Using a mobile point of sale system can enhance the customer experience by more than halving the time it takes for customers to complete a transaction.
This reduces long lines and leads to happier customers who are eager to give you repeat business. The faster and more securely customers can complete the payment process, the more profit your business is likely to see. In fact, 83% of shoppers consider fast-moving queues an essential part of the customer experience. 
The ability to accept payments on the go
Mobile POS systems give you the freedom to accept payments anywhere.
And the benefits of this include:
Not being contained to a specific location or cash register
Accepting payments more easily at industry-related functions like events, pop-up shops, conferences, or trade shows
Continuing business even if your physical location is shut due to COVID-19, natural disasters, or other unforeseen circumstances
Having a mobile point of sale system also encourages customers who are in a rush to purchase from you, thanks to speed and convenience.
Heightened security for customers (and low liability for you)
No card data is stored on mPOS devices and all transactions are encrypted. This means mobile payments are PCI DSS compliant, and more secure for customers and your business.  
By complying with these security regulations, the data storage method of mPOS devices also makes it so even small businesses can use the monitoring technology offered through their software vendors. This further reinforces security for both you and your customers.
Improved customer experience
By integrating at least one mobile point of sale into your transaction-handling processes, you can improve the customer experience by making it faster, more comfortable, and by accepting both local payment methods and alternative payment methods.
With the right mobile POS system, this includes digital wallets like Apple Pay, Google Pay, and Click to Pay, or Bizum, Spain's popular peer-to-peer (P2P) mobile payment app. 
Accepting a wide range of payment options will help you reach more people, improve the checkout process, boosts trust in your brand, increase customer loyalty, and works to help your brand stay competitive. 
📚 Further reading: Online Payment Methods for Your E-commerce Business
The ability to facilitate contactless payments
Mobile POS systems can accept digital wallet payments like Google Pay, Apple Pay, and Click to Pay through near field communication (NFC) — a form of contactless communication between devices that allows a user to wave a device over another NFC-compatible device to facilitate contactless payments.
Contactless NFC mobile payments save both yourself and customers time during the transaction process, keep transactions more private (since each payment is being completed on the customer's personal device), and ensure you and your customers can remain socially distanced during the payment process.
The result? Offering a safer, faster checkout.
📚 Further reading: Tap to Pay: What is it and How Does it Work?
Enhanced reporting and inventory management 
Mobile point of sale systems can also track and manage inventory, send you alerts when stock is low, and automate the reordering process. 
This is especially beneficial when a customer wants a product that is out of stock. You can use your mPOS to process an upfront payment and then ship said product to the customer as soon as it's back in stock.
Depending on which system you invest in, mobile POS systems can also run custom reports on sales numbers to help you and your team plan your stock or pull back on product reordering when sales are low.
This offers a single view of both your sales and inventory online and in-store.
Types of businesses that accept mobile payments on the go
Small to medium-sized retailers, e-commerce merchants, and service-based businesses enjoy the speed, security, and convenience that mobile payments offer.
Here are some examples of how different industries leverage mobile POS systems:
Mobile payments for retail
Retailers can equip each of their salespeople with their own mobile device to accept payments on the go.
Thanks to the various capabilities that come with mobile POS systems (depending on the type you invest in), retailers can also use them to offer loyalty points to recurring shoppers and provide digital receipts instantly.
Mobile payments for digitally native brands
Direct-to-consumer (DTC) brands that frequently put on events or pop-up shops use mobile POS systems to:
Accept a wide range of payment methods from anywhere
Make the payment process more convenient and secure 
Make their business accessible to shoppers who don't carry cash but have their phone on-hand
These steps lessen the risk of leaving money on the table.
📚 Further reading: How to Choose the Best Credit Card Payment App
Restaurants use mPOS systems because of their lower setup costs, easy implementation and ease of use, transparent operations, and multiple available integrations.
Since restaurants already work off of tight margins, switching to a mobile POS system immediately lowers general overhead costs and provides room for even further cost-cutting down the line if you sell your existing traditional POS equipment.
Staff can leave mPOS devices on tables so customers can pay when and how they want. Mobile POS systems also provide transparent records of all transaction-related operations, so restaurant owners gain better insights into how this technology is working to improve the customer experience and ease your staff's general workload.
Mobile payments for street vendors or food trucks
Now even street vendors or food trucks can enjoy advantages like reward programs for repeat visitors or storing valuable client information, all without having to invest in expensive or cumbersome equipment.
With just one mPOS device, on the go businesses like street vendors or food trucks can improve on:
The speed of their transactions
The length of their lineups (especially during the busy tourist season)
The accuracy of their data-keeping
The number of payment methods they can accept
Mobile payments for taxi drivers
For mobile businesses like taxi drivers, being able to accept payments without traditional POS software is essential — especially when servicing customers who may not have the local currency on hand. Mobile POS systems let taxi drivers take card payments and process payments quickly and conveniently, all without sacrificing the privacy of their customers' data.
Mobile payments for service-based businesses
A mobile POS can make it easier for service-based businesses like personal trainers, nutritionists, and photographers to collect payments upon completion of service versus having to create and send invoices afterward. 
You can also enjoy the many integrations mobile POS systems offer including accounting software, order management software, online ordering and delivery software, and even cost management software.
💡 Also read: 8 Important Benefits of Mobile Payments
How have mobile POS systems evolved and what impact do they have on physical businesses?
Mobile POS systems have grown in popularity with physical businesses over the past few years, in part thanks to biometrics transforming the way physical retailers conduct the bulk of their day-to-day processes. This includes how they complete payments. 
Retailers, now more than ever, are using mobile POS systems to stay competitive with other brands in their industry, improve customer satisfaction even during times when there is little foot traffic, and strengthen the security of their transaction process.
Thanks to the low setup costs and high convenience for customers, mobile POS systems are now a popular choice for physical businesses that believed they were losing out on repeat customers due to only accepting limited payment options.
How to choose the best mobile POS system for your business
Use the following list of questions to help you choose the best mobile POS system for your business.
Affordability
1. What is your budget for an mPOS device including its monthly subscription costs, transaction fees, and accompanying setup costs?
Mobile point of sale systems (alongside their monthly maintenance fees and other add-on options, like reporting capabilities) come in a variety of different prices. Generally ranging from, on average, as low as €7.00 per month to €60 per month plus transaction fees.
💡Or you could start with QR code payments and generate digital QR codes on your smartphone. This way, you don't even need a mobile POS device. 
2. What payment processing fees and hardware costs can you afford?
Payment processing fees and hardware costs need to be factored into your mobile POS system budget. Be sure not to overlook these costs when choosing the best mPOS for your business.
Security
3. Is the mobile POS system PCI compliant?
When integrating an mPOS device into your payment process, its level of security should be factored in. Make sure that any mPOS device you purchase has available software that is sufficiently PCI compliant.
4. Are there PCI compliance fees?
Not all mobile point of sale options that are PCI compliant are free. Ahead of purchasing, factor either one-time or monthly compliance fees into your overall budget.
5. Does the mobile POS system provider offer to help with potential disputes?
While security liabilities are significantly low with mobile POS systems, it should be noted ahead of purchase if the provider you are looking at will offer to help with potential disputes. This will save you legal fees (and stress) should a problem ever arise.
Simplicity
6. Can you use the software on your smartphone or go-to mobile device?
Ease of use should be a leading factor in switching to a mobile POS system. When shopping for your first (or next) one, note if the software can be used on your existing go-to mobile device.
7. Does the software integrate with other POS systems you're already using?
To further save money, making sure the software you're looking at integrates with other POS systems you're using is a must. These existing systems commonly include cash registers, barcode scanners, or printers.
8. What features count as must-haves for your business?
Whether it be in-depth analytics, the ability to instantly print digital receipts, or having the option to provide reward points to repeat customers, it's recommended to outline the must-haves for your business so your chosen mobile POS system offers all the capabilities you're looking for.
9. Is the interface intuitive for you and your team?
Everyone's version of intuitive is different. It's strongly recommended to make sure the key members of your team find the interface of your chosen mobile POS system simple to both use and troubleshoot.
How to set up MONEI Pay (the hardware-free mobile POS system)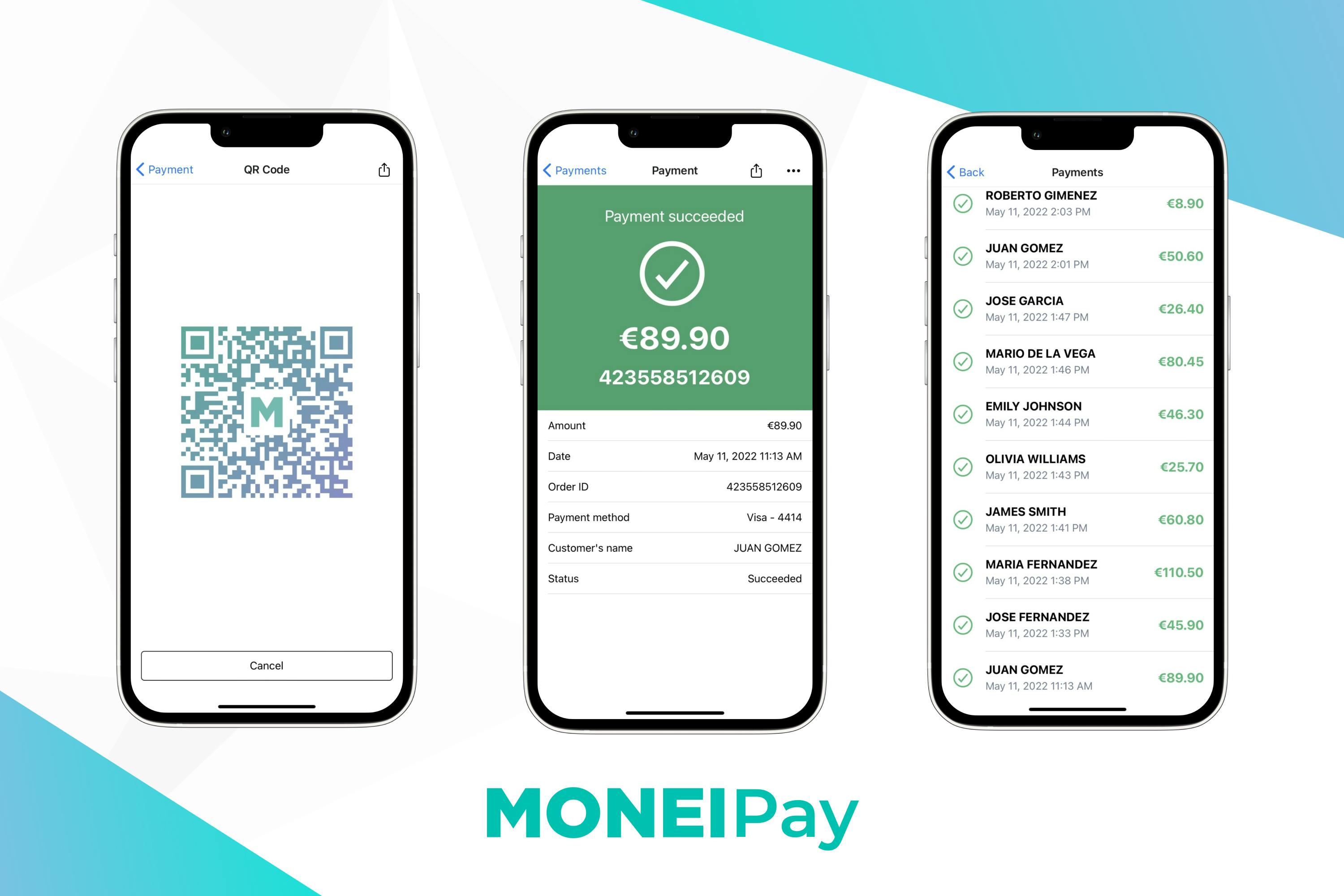 Accept payments from your phone by turning it into an mPOS. Follow these steps: 
Customize your payment page 
Start taking payments from your phone or tablet in-store, at your restaurant, or on the go 
Mobile POS systems: next steps  
With a mobile POS system, you'll improve payment convenience, security, and customer satisfaction. And with MONEI Pay all you need is your smartphone or another mobile device. Then you can generate digital QR codes to accept payments anywhere.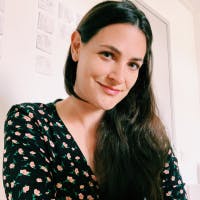 Alexis Damen
Alexis Damen is the Head of Content at MONEI. She loves breaking down complex topics about payments, e-commerce, and retail to help merchants succeed (with MONEI as their payments partner, of course).