Payments Technology
What is Contactless Payment Technology? Types, Benefits, and Security
Alexis Damen | November 4, 2020 | Updated: May 4, 2023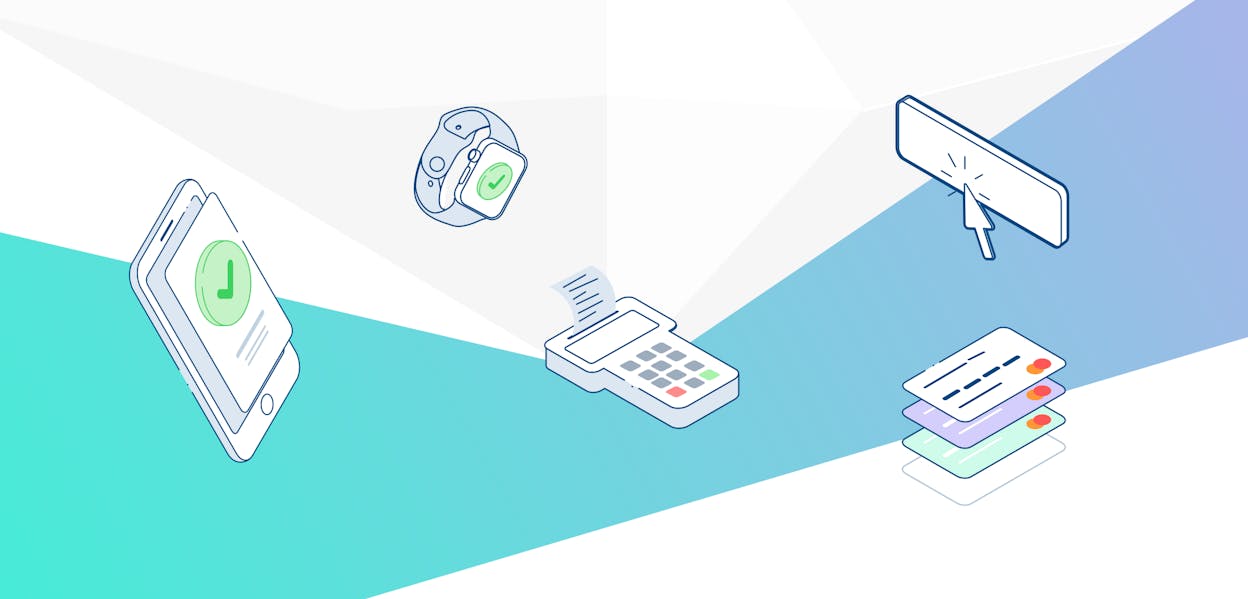 If you've ever tapped your credit card at a point-of-sale terminal (POS) to make a purchase, you've used contactless. There are many advantages to accepting contactless payments:
Security. Contactless uses the same technology as EMV chip cards meaning every transaction uses a one-time code that prevents fraud.
Convenience. Customers can easily complete contactless payments, which makes them more likely to return and offer repeat business.
Flexibility. There's no minimum spend with contactless so your customers don't need to carry coins.
Speed. Tap to pay, a form of contactless payment uses near field communication (NFC) to make it the fastest way to pay in store.
So, what exactly is contactless technology, how do contactless cards work, is it safe, and is it a good idea to accept contactless payments in your business? 
Table of contents
What is contactless technology or contactless payment?
Contactless technology lets customers make purchases by waving their contactless cards over a POS terminal. Contactless payments use NFC, which is a short-range wireless technology that allows data to transmit between devices that are only a few centimeters away. 
When a card with contactless technology is close to a compatible credit card or POS terminal, a communication channel is set up to securely send and receive information related to payment authorization. This makes instantaneous payment possible and as long as your customers aren't spending more than €50 per transaction, they usually don't have to enter their security PIN.
How do contactless cards work?
It may only be a second between the time when a customer waves their card over a point-of-sale terminal and when the transaction is approved, but a lot of technology is communicating during that time to create a frictionless payment experience.
Here's what happens behind the scenes of a contactless payment: 
The customer waves their credit or debit card over the POS terminal.
The POS reads the EMV chip in the credit or debit card, initiating the transaction.
The POS sends the customer's data to a card-processing network. 
The card-processing network verifies that the data is in the correct format. 
The customer's card issuer verifies that the card information is valid and that there are sufficient funds in the account. 
The data that tells whether the customer's card was approved or denied flows back to the POS terminal to complete the transaction. 
📚 Further reading: Tap on Phone Payment: 13 Important Reasons to Accept It
What are the other types of contactless payment methods? 
Contactless cards are a popular payment method, but there are other methods of making contactless payments that more and more consumers are using. Let's review them: 
Mobile wallet 
A mobile wallet is an app that customers can use on their smartphones, tablets, or smartwatches that safely stores their payment information. The major mobile wallets include Apple Pay, Google Pay, and Samsung Pay. Customers can use a mobile wallet to make contactless payments at a POS terminal by waving their devices near the terminal. 
💡The difference between a digital wallet and a mobile wallet is that a mobile wallet can be used to pay for goods or services at a physical store's checkout, while a digital wallet can only be used to checkout online. 
QR code payments
QR code payments use a quick response code, which stores or directly links to information. Although a QR code is similar to a barcode, it stores a larger amount of information per unit area and can be read both horizontally and vertically. Payments can be accepted by scanning a QR code that's connected to a specific product or business. QR payments make it easy for customers to complete a contactless transaction and with MONEI Pay, you can use QR codes to collect payments anywhere — in store, at your restaurant, in your taxi, dental practice, legal office, or on the go. 
Bizum
Bizum is quickly becoming one of the most popular mobile payment systems in Spain, with more than 23 million users. There are many reasons to accept Bizum but one of the most important is customer convenience. To make a payment, a customer either follows a payment link and types in a phone number or simply scans a QR code and authorizes the payment from their phone. Hospitality platform Yumminn added Bizum to its payment options by switching to MONEI and saw a 17% increase in contactless payments. 
Payment link
Payment links (like MONEI's Pay By Link feature) let you manually issue a unique payment link to a customer. You can request payment via email, SMS, or WhatsApp. When the customer clicks the link they are redirected to a page where they can complete the transaction. You don't need a website or POS hardware in order to send payment links with MONEI. 
📚Further reading:
Is contactless safe?
Paying for a product without inserting a card into a machine or entering a PIN code raises a lot of questions about safety and security. Is contactless safe? The simple answer is yes. Here's why:
Contactless transactions use EMV technology, meaning every payment generates a one-time code to prevent fraud. 
Some consumers worry about being in a crowded place where contactless charges can happen without their consent. For example, if someone waves a POS terminal near their bag or wallet to complete a contactless transaction. But the chances of this happening are very low.  The distance between the card and POS would have to be minimal and it's almost impossible through a pocket, bag, or wallet. 
Even if a fraudster succeeded, they can only charge through a registered and verified POS, and suspicious charges are instantly reported. If somebody steals a customer's card, they can only buy products up to the €50 transaction limit without entering a PIN and banks have a safeguard in place to ask for a PIN after more than a few transactions in a day. 
Are there limits for contactless payments?
As previously mentioned, the limit for contactless payments in Spain is €50 and this is in fact the limit across the EU. The UK has a £100 limit, which is the highest in Europe and the US has a $200 limit, which is one of the highest in the world. 
Contactless payment technology and your business
Contactless technology isn't new but it's constantly evolving, just like your business. To stay competitive, you need to implement contactless and accept as many payment methods as possible. Customers are adapting, your business should be too.

Contactless FAQ
What is contactless payment?

To make a contactless payment, customers simply have to wave their contactless card or mobile device over a compatible POS (point-of-sale) terminal. Contactless technology is quick and convenient.
How is contactless activated?

In order to activate contactless technology, you need to turn NFC (near field communication) on. Depending on the device, you should be able to find this feature under settings. 
What cards are contactless?

A contactless card doesn't need to be swiped or inserted into a payment terminal to make a payment. Instead, it's placed close to a POS and uses NFC (near field communication) technology to complete a transaction. If a card has a symbol with four curved lines getting slightly larger, moving from left to right, it's contactless. 
What are the advantages and disadvantages of the contactless card? 

There are many advantages to using a contactless card but the biggest one is convenience. A contactless payment of up to €50 can be made in Spain without having to swipe or insert a card. One disadvantage is the worry of losing a card or it being stolen since contactless payments don't require a PIN. 
What is the contactless payment limit? 

The contactless payment limit is different depending on the country. In Spain and the EU, there is a €50 transaction limit, in the UK, it's £100 and in the US, it's $200.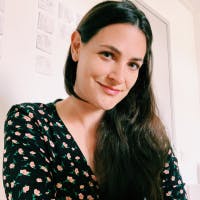 Alexis Damen
Alexis Damen is the Head of Content at MONEI. She loves breaking down complex topics about payments, e-commerce, and retail to help merchants succeed (with MONEI as their payments partner, of course).