Payments Technology
Tap on Phone Payment: 13 Important Reasons to Accept It
Alexis Damen | July 10, 2023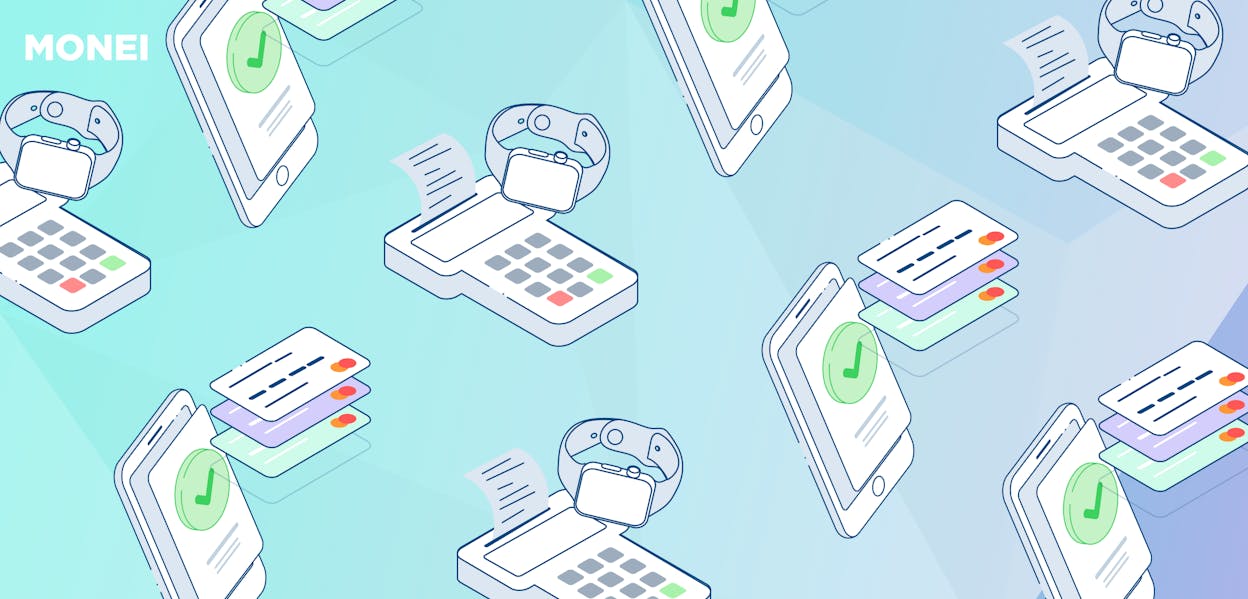 Cashless and contactless payments are becoming more and more popular since the introduction of near field communication (NFC) in 2010. Tap on phone payments make it easy for any size business to accept contactless transactions and improve the customer experience.
In this article, you'll learn what tap on phone is and discover the 13 important reasons to accept it at your business. 
Table of contents
What is tap on phone payment?
Tap on phone payment instantly makes your smartphone or tablet a contactless point-of-sale (POS) terminal. Tap on phone is also known as tap to phone and tap to pay. It allows you to use your device to accept payments from customers' contactless cards or mobile wallets, as long as each device is (NFC) enabled. 
📚 Further reading: What are NFC Mobile Payments? All You Need to Know About This Contactless Payment Method
13 Important reasons to accept tap on phone payment
Customers are using contactless payments every day, so accepting them is vital, but why is it important to accept tap on phone payment? Let's review 13 of the most important reasons:
1. Enhanced convenience 
With tap on phone payments, your customers can make quick and hassle-free transactions without having to carry cash or physically swipe their cards. Customer convenience often plays a key role in increasing satisfaction and loyalty. The increased efficiency also saves you from having to manually handle cash, which gives you more time to deliver quality products and services.
2. Faster transaction times
Tap on phone payments are typically faster than traditional card payments. Customers simply tap or wave their card or smartphone over your device to complete a payment, which means you can serve more customers in less time. 
3. Cost savings
It's expensive to invest in and maintain traditional POS systems but with tap on phone, you don't have to deal with outdated, unreliable, and expensive POS hardware. Tap on phone is a cost-effective option with lower up-front costs and fewer ongoing maintenance expenses.
4. Increased sales opportunities
With more and more customers using contactless payments, you have a wider pool of potential sales opportunities. Many customers prefer mobile payments and their convenience can give you a competitive edge. Improved customer satisfaction also increases the chances of receiving positive reviews, word-of-mouth referrals, and repeat business. 
5. Improved security
Tap on phone payments use advanced security measures such as encryption and tokenization, which help protect sensitive customer information. This protects your business and consumers from fraud and data breaches, which helps to build trust.
6. Streamlined transaction history
Accepting tap on phone payments makes it easier to review sales history as digital transactions leave a clear electronic trail. You can use this information to simplify your accounting tasks, gain insights into customer patterns, and analyze other metrics to help inform business decisions.
7. Mobile wallet integration
Many of your customers prefer to pay with popular mobile wallets like Apple Pay and Google Pay. In fact, Apple Pay is the preferred mobile wallet in Spain and Google Pay is not far behind. You can accept these payment methods with tap on phone, which enhances the customer experience.
8. Easier international transactions
If your business caters to international customers or tourists, accepting tap on phone payments is a great way to keep your customers happy. Many mobile payment solutions support multiple currencies, enabling seamless payments for customers from different countries.
📚Further reading: 
9. Future proofing
As you've already learned, there are many benefits to adopting tap on phone payments right now but as technology advances, more and more customers will use contactless payments. Accepting tap on phone payments now puts you ahead of the curve and makes sure you're well-prepared for changing customer preferences and industry trends.
10. Customer safety
Recent events have reminded us all of the importance of improved hygiene and customer safety. Tap on phone payments mean contactless payments, which greatly reduce the chance of spreading germs and contribute to a safer shopping environment.
11. Omnichannel payments
If you operate from more than one physical location, attend events, or offer on-site services, tap on phone payments can help. They allow you to accept payments anywhere with a smartphone or tablet. You can be where your customers are, which expands your reach and gives you extra revenue opportunities. 
12. Reduced payment errors
You can minimize human errors, like incorrect manual entries or incorrect cash back with tap on phone payments. With digital transactions, you eliminate the possibility of counting errors or mistakes associated with cash handling.
13. Improved environmental sustainability
Most businesses and customers are moving toward a more sustainable world. One way to make sure your business is keeping up is to adopt tap on phone payments. You can reduce reliance on paper receipts and cash transactions, which helps to minimize waste and cuts down on the environmental impact associated with printing receipts and handling physical currency.
Introduce tap on phone payments to your business
You've read 13 important reasons to add tap on phone payments to your business and you're ready to integrate this powerful technology. All you need to do now is choose the right payments partner and get started!

Tap on phone payment FAQ
Is tap on phone payment secure?

Tap on phone payments are secure. Your customers' sensitive data is protected using encryption and tokenization, plus their payment information is not stored on your device, further enhancing security.
What types of payments can be accepted with tap on phone?

Depending on the payment service provider, tap on phone payments support payments made with contactless cards and mobile wallets via the customers' smartphones or wearable devices like a smartwatch. With MONEI, you can accept Apple Pay and Google Pay.
Do customers need a specific type of device or card to make tap on phone payments?

Customers need a device or card that supports contactless payments and has NFC capabilities. Most modern smartphones, contactless cards, and smartwatches are compatible.
Can tap on phone payments process refunds or returns?

Tap on phone payment systems can process refunds or returns. You can initiate the refund through a payment app or software, which triggers a refund to your customer's original payment method.
Are there any transaction limits for tap on phone payments?

Transaction limits vary depending on the country but for contactless payments in Spain and across the EU, it's €50. In the UK, the limit is £100 and in the US, there is a $200 limit, which is one of the highest in the world.
How long does it take to process tap on phone payments?

Tap on phone payments are typically processed instantly or within seconds, similar to other contactless payment methods. The speed may vary depending on the network connectivity and the payment service provider.
Can tap on phone payments integrate with my existing POS system?

Tap on phone payment solutions can often integrate with existing POS systems. However, compatibility may depend on the specific software or payment service provider you are using. It's advisable to check with your provider for integration options.
Are there any additional fees or costs associated with tap on phone payments?

Payment service providers may charge transaction fees or monthly fees for using their tap on phone payment solutions. The specific fees and costs vary, so it's important to review the terms and pricing of your chosen provider.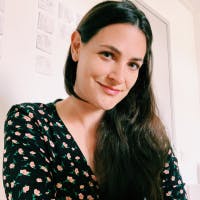 Alexis Damen
Alexis Damen is the Head of Content at MONEI. She loves breaking down complex topics about payments, e-commerce, and retail to help merchants succeed (with MONEI as their payments partner, of course).