Payments Technology
What are NFC Mobile Payments? All You Need to Know About This Contactless Payment Method
Alexis Damen | November 29, 2022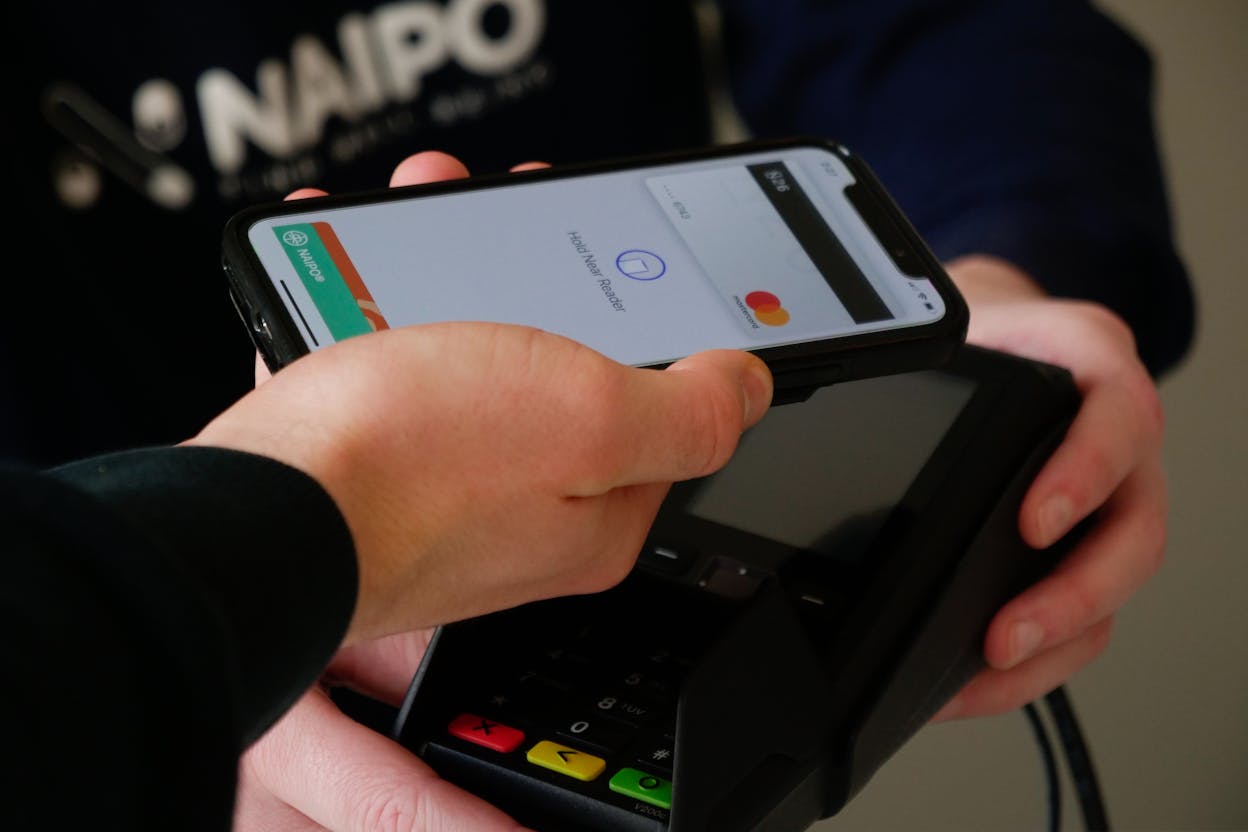 Near field communication (NFC) isn't just a buzzword in the payments sector — it's key to mobile payments. NFC mobile payment technology lets businesses increase checkout speed, accept payments anywhere, and boost the customer experience.  
But how does NFC technology work? And how can you implement it in your business? In this article, you'll learn all this and more. 
Let's dive in. 
Table of contents 
What are NFC mobile payments? 
NFC mobile payments are a contactless payment option that you can use to accept digital wallets like Apple Pay and Google Pay and contactless EMV chip credit cards. You can use an NFC-enabled card reader to let customers pay (touch-free) using their phone, smartwatch, credit card, or tablet. 
Or you can use other devices that have NFC technology, like an iPhone or NFC-enabled Android device to accept contactless payments without a POS or card reader. 
NFC mobile payments are a great payment solution for a variety of businesses including brick-and-mortar retailers, e-commerce brands experimenting with physical retail, restaurants, taxi drivers, dentists, and other service providers. 
NFC payments generally have transaction fees similar to credit card processing rates — a small percentage of the purchase amount, plus a few cents per transaction. 
How do NFC mobile payments work? 
In order to accept contactless NFC mobile payments, you need an NFC-enabled card reader or another device like an iPhone that has NFC technology. When a customer holds their smartphone — that has a digital wallet app installed — or an EMV chip card near the payment device (within about two inches), a short-range wireless technology quickly transfers information between the two devices to process the payment. 
NFC and contactless payments
NFC mobile payments are a type of contactless payment. There are other contactless options like scan to pay, where the customer scans a QR code and then completes the payment from their device. 
📌 Get Started: Try MONEI Pay — the best credit card payment app. Accept contactless QR code payments in-store, at your restaurant, or on the go from any mobile device. Spend 50% less than standard POS costs, boost customer satisfaction, and accept the widest range of payment methods from one platform. Get MONEI Pay ›› 
Bluetooth and NFC technology are also similar, but with NFC manual syncing or device discovery isn't necessary. NFC also uses less power than Bluetooth. 
Here are a few different examples of how NFC and contactless payment technology work together: 
Card emulation. An NFC device is used like a contactless credit card. For example, your customer opens their Apple Pay digital wallet on their smartphone and holds it near an NFC-enabled mobile device that has a mobile payment processing app enabled.

Peer-to-peer (P2P). Two devices with NFC technology connect and share information. For example, you pay a friend back for dinner using Bizum's payment app. 

NFC reader/writer. An external NFC reader that you can plug into a device that doesn't have NFC technology to make it possible to read or write NFC tags. They are usually connected via USB or Bluetooth. For example, a small external device that you connect with your laptop to enable NFC payments. 
Card emulation is the most relevant to businesses that want to accept NFC mobile payments — it allows you to accept contactless mobile payments via digital wallet apps.
How to accept NFC mobile payments from your phone  
Equipping your business to accept NFC mobile payments can feel overwhelming, but with the right payment service provider (PSP), the process is easy. 
When you're comparing NFC-enabled mobile payment providers, look for one that offers merchant-acquiring services. This way, you won't have to worry about also getting a merchant ID from the bank in order to process payments. 
📚Further reading: A Simple Guide to Accepting Credit Card Payments Without a Merchant Account
Whether you're just starting out or need to equip your entire team to accept NFC mobile payments, an NFC payment app that you can download onto an existing smartphone can save you time and money. Plus, you won't have to deal with bulky, unreliable POS hardware.  
Follow these steps to process NFC mobile payments:
Select a payment service provider that offers an NFC payment app
Download the app onto your NFC-enabled mobile device 
Customize the app with your logo and brand colors 
Start accepting NFC mobile payments  
NFC mobile payment processing is essentially the same as credit card transactions. The funds are usually deposited into your business bank account within 24 hours. 
📌 Pro Tip: Download MONEI Pay (Android or iOS) to start accepting QR code payments from your phone. We'll notify you as soon as NFC payments are available (Q1 of 2023). Have questions? Contact support and we'd be happy to help. 
Which types of businesses use mobile NFC payments? 
NFC mobile payments are a popular method among many business types. They improve the payment process for customers and staff and are particularly handy for physical retailers, e-commerce brands that sell at pop-ups or events, restaurants, and service providers like dentists, lawyers, or taxi drivers. Let's take a look at how each business type uses NFC mobile payments: 
Brick-and-mortar retailers. Use NFC mobile payments to charge your customers from anywhere in your store. You'll no longer need a checkout counter and can free up space to display merchandise. 

Mobile businesses. Whether you sell vintage clothes at a flea market, are an online brand experimenting with in-person sales, have a food truck, or need to accept payments in your taxi, NFC mobile payments are a quick and easy way to accept contactless physical payments from anywhere.  

Service providers. Accepting NFC mobile payments in your doctor, dentist, or legal office, or at a client's home is more convenient and faster than emailing invoices after each appointment.

Restaurants. Whether most of your customers dine in or order takeaway, accepting NFC mobile payments in your restaurant can speed up the payment process and help you equip delivery staff to accept payments on the go.

Charitable organizations. Processing payments at fundraisers should be affordable and easy to set up. With an NFC payment app, you don't need a card reader and you can start accepting NFC mobile payments in no time. 

Health and fitness centers. Physical therapists, gyms, and other facilities that have individual customers can benefit from NFC mobile payments.
Which types of devices have NFC technology?
In order to process NFC payments, you'll need either an NFC reader or another NFC-enabled device that lets you skip the NFC reader altogether. 
Smartphones. All iPhones can be NFC-enabled and many Android phones also offer NFC technology. You can download a payment app onto your phone to start accepting NFC mobile payments without an NFC reader. And customers can use a digital wallet app to make contactless payments. 

Wearables. Consumers can tap to pay using their smartwatches that support NFC as long as they've configured payment information on the device through a mobile wallet like Google Pay or Apple Pay. 

Tablets. Some tablets can be NFC-enabled and used in the same way as smartphones to accept NFC mobile payments via a payment app. 

Laptops. Laptops generally don't have native NFC software, but you can use external NFC hardware to make your computer work with NFC tags. 

EMV chip credit and debit cards. Nowadays, most credit card networks issue EMV chip cards. They can be held over an NFC-enabled device or NFC reader to process contactless payments. 
Are NFC mobile payments secure? 
EMV chip cards and particularly mobile wallets are more secure than magnetic strip cards for two reasons: 
The payment data is encrypted
The device can't be used without a passcode or facial recognition
With smartphones, there's the risk of the device getting lost or stolen, but without the owner's password, making payments using the phone is impossible. 
Mobile wallets are also safer because the cardholder's information is only shared once (when the card and personal details are added to the mobile wallet). Then the information is encrypted, so each time the customer wants to pay all they have to do is open their mobile wallet (i.e., Google Pay or Apple Pay) and tap or wave it over an NFC-enabled payment device. 
Their card number is never exposed and digital data that's passed to the payment terminal is encrypted immediately by the payment service provider, ensuring payments are PCI compliant. 
📚 Further reading: AI in Payments: How It's Transforming the Industry
The benefits of accepting NFC mobile payments 
NFC mobile payments are advantageous for both you and your customers. Here are a few of the main benefits: 
Convenient 
A faster, easier checkout process is more convenient for you and your customers. And if it takes less time, you'll avoid losing sales dues to long queues. 
Frictionless
With NFC mobile payments, customers can skip the step of inserting their card into a terminal and keying in their PIN, making it faster and friction-free. 
Secure 
Payment service providers that enable you to accept NFC mobile payment must be PCI compliant and if customers can pay using their smartphones or wearable devices, there's less risk of losing a physical wallet that holds all their payment cards. 
Widely used 
NFC mobile payments are widely used by businesses and consumers. As you learned above, many types of companies can benefit from NFC payments, including retailers, restaurants, service providers, and more. And contactless payments are on the rise in Europe — some countries may be completely cashless soon. 
Affordable 
This benefit will depend on the type of device you use to accept NFC mobile payments. The easiest and most affordable way to get started is to download a mobile payment app that supports NFC payments to your smartphone. You'll save money that would otherwise be spent on an NFC device and depending on the app, you can also add users to give your staff the ability to accept NFC mobile payments. 
Accept NFC mobile payments with your phone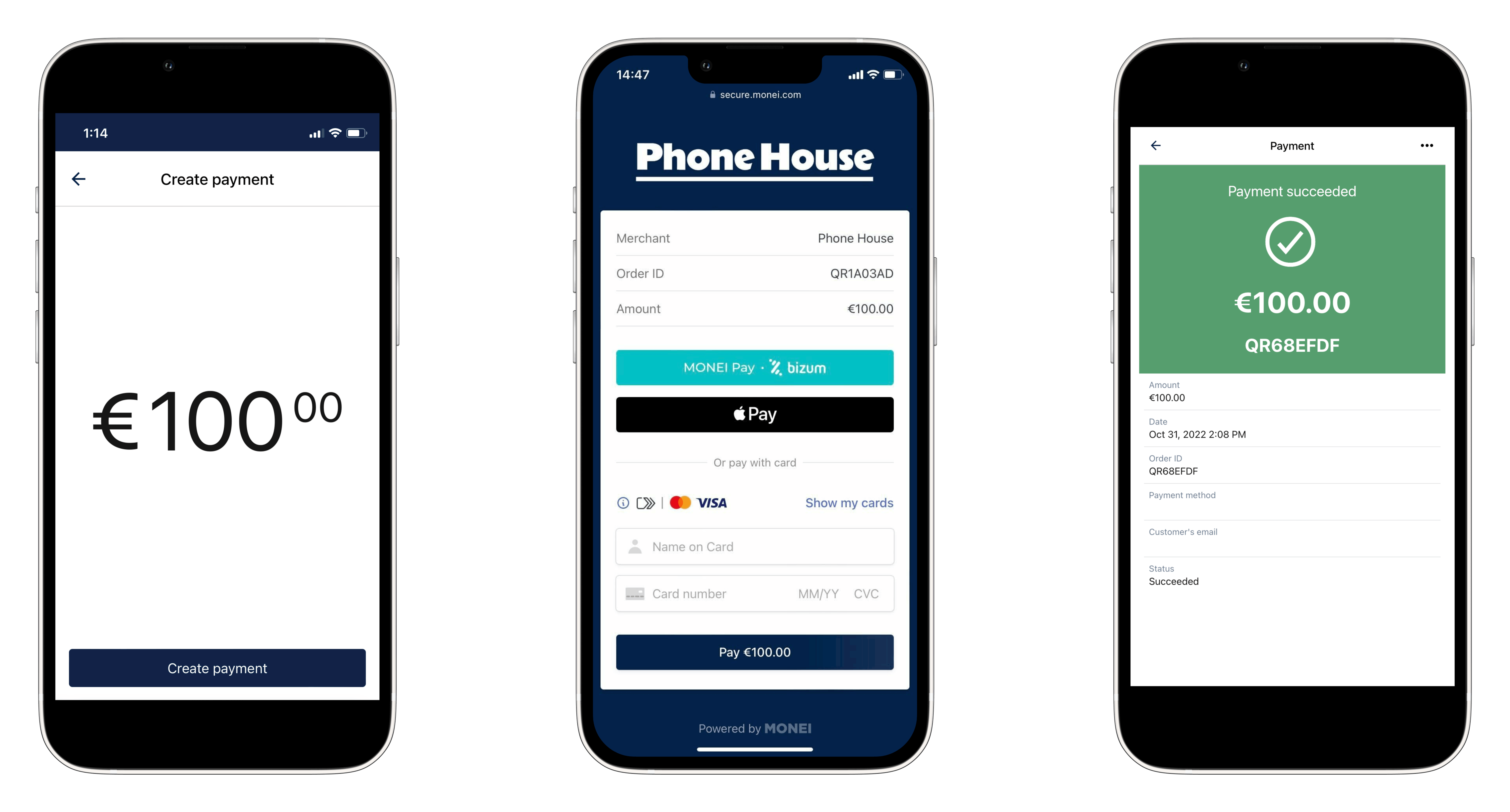 Accepting mobile NFC payments at your business is easy and affordable with the right payment service provider. You don't even need an NFC-enabled card reader. Get on the waitlist to use a mobile payment app like MONEI Pay to start accepting NFC mobile payments from your smartphone (launching Q1 of 2023). And in the meantime, digital QR code payments (also via MONEI Pay) are a great contactless alternative.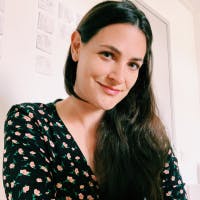 Alexis Damen
Alexis Damen is the Head of Content at MONEI. She loves breaking down complex topics about payments, e-commerce, and retail to help merchants succeed (with MONEI as their payments partner, of course).