Payments Technology
What is an Email Payment Link? [+How to Use Them to Accept Payments Anywhere]
Alexis Damen | July 6, 2021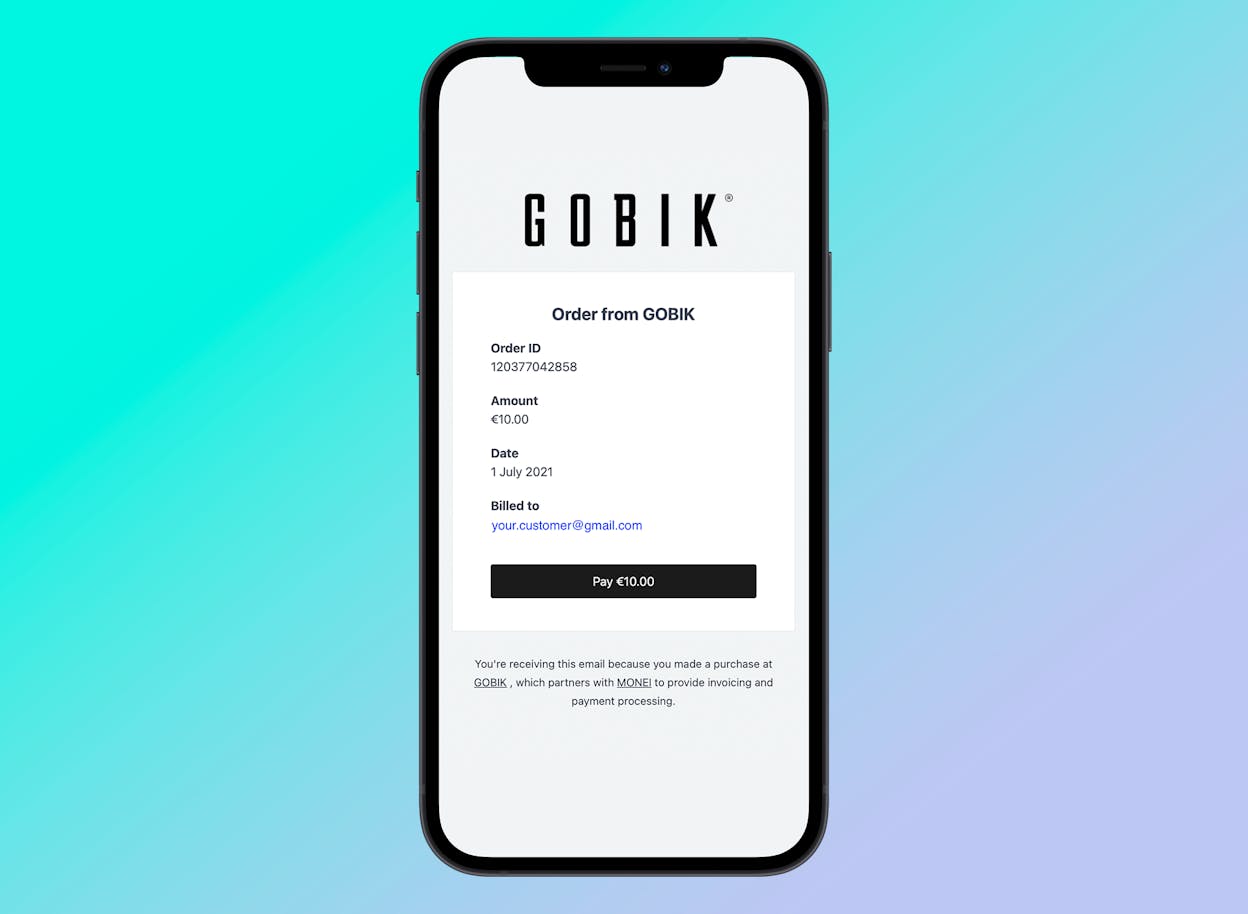 As a small business owner, your main objective is to reach more people and ultimately get customers to pay for your products or services. Whether you're selling online, in-store, at your office, or from a new location each month, collecting payments shouldn't take up too much of your time or energy. 
We know you agree. That's why sending an email payment link is the perfect solution for essentially any type of business. Payment links are great for the moments when you don't have a point-of-sale (POS) on hand, or if you want to accept digital payments from anywhere. You can process transactions immediately and let your clients choose their preferred payment method. 
But how do payment links work? In this article, you'll learn what email payment links are, how to use them, and the benefits of using payment links. 
Let's dive in. 
What is an email payment link?
An email payment link is a link or button shown on a secure payment page hosted by a payment service provider (PSPs). It lets you request payments from your customers via email. Included in the customized email are details about their order and a call-to-action (CTA) button that says "Pay" or "Pay Now." Upon clicking the customer lands on a payment page so they can choose their preferred payment method and easily complete the transactions from their desktop or mobile device in a few clicks. 
📚 Further reading: Secure Payments: How to Accept Them Online and In-Person
What types of businesses invoice with payment links? 
Virtually any type of business that sells products or services can use payment links to process customer transactions. If you own an e-commerce store and also wholesale your products, payment links are a great B2B payment option for invoicing your wholesale clients. 
Other businesses that can benefit from using payment links are legal offices, restaurants, gyms, and taxi drivers. After an appointment, reservation, or ride you can create a payment link and immediately email it to your clients. And with our Pay By Link feature, you don't even need a website. Once you fill in the payment details, you can set an expiration date and send the link. You can also choose to hold funds and process the payment at a later date, making payment links a great option for reservations.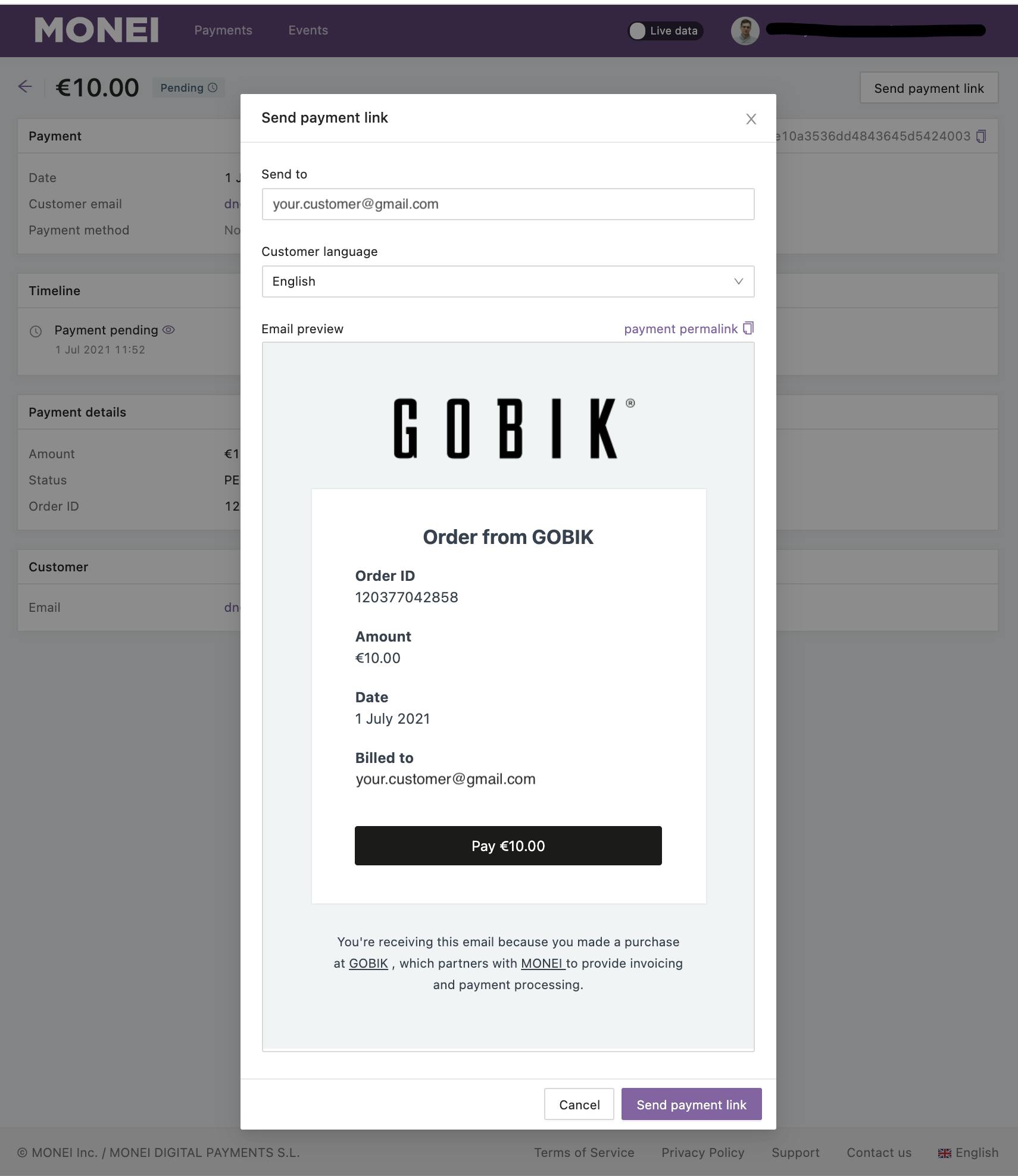 How can I create and send payment links to my customers? 
We enable businesses to create payment links in a secure environment with Pay By Link. 
The process is quick and easy: 
Go to your dashboard or if you don't have a MONEI account, create yours now.
From the Payments tab in your account settings, you'll see the option to create manual payments with Pay By Link. 
It only takes a few minutes to fill in the payment details including customer contact information, the order amount, and order details. 
Then you can choose an expiration date for the payment link. 
Lastly, you can review all the details and email the payment link to your customer. 
Your customer receives an email with the details of their order and a "Pay" CTA button. 
Once they click on the button they will be directed to a secure payment page that is hosted by us and designed by you. You can add your logo and brand colors in branding settings.
The customer can pay using any of the payment methods you've configured in your MONEI account. 
You can also copy and paste the link and send it via social media, SMS, and WhatsApp, making Pay By Link the most flexible way to bill your customers. 
💡 Pro Tip: Is your customer present? You can also accept card payments on your phone (without emailing a link) using the MONEI Pay mobile payment app. Use it in your retail store, at your restaurant, or to take payments in your taxi. Get started now ››
What are the benefits of sending payment links to customers?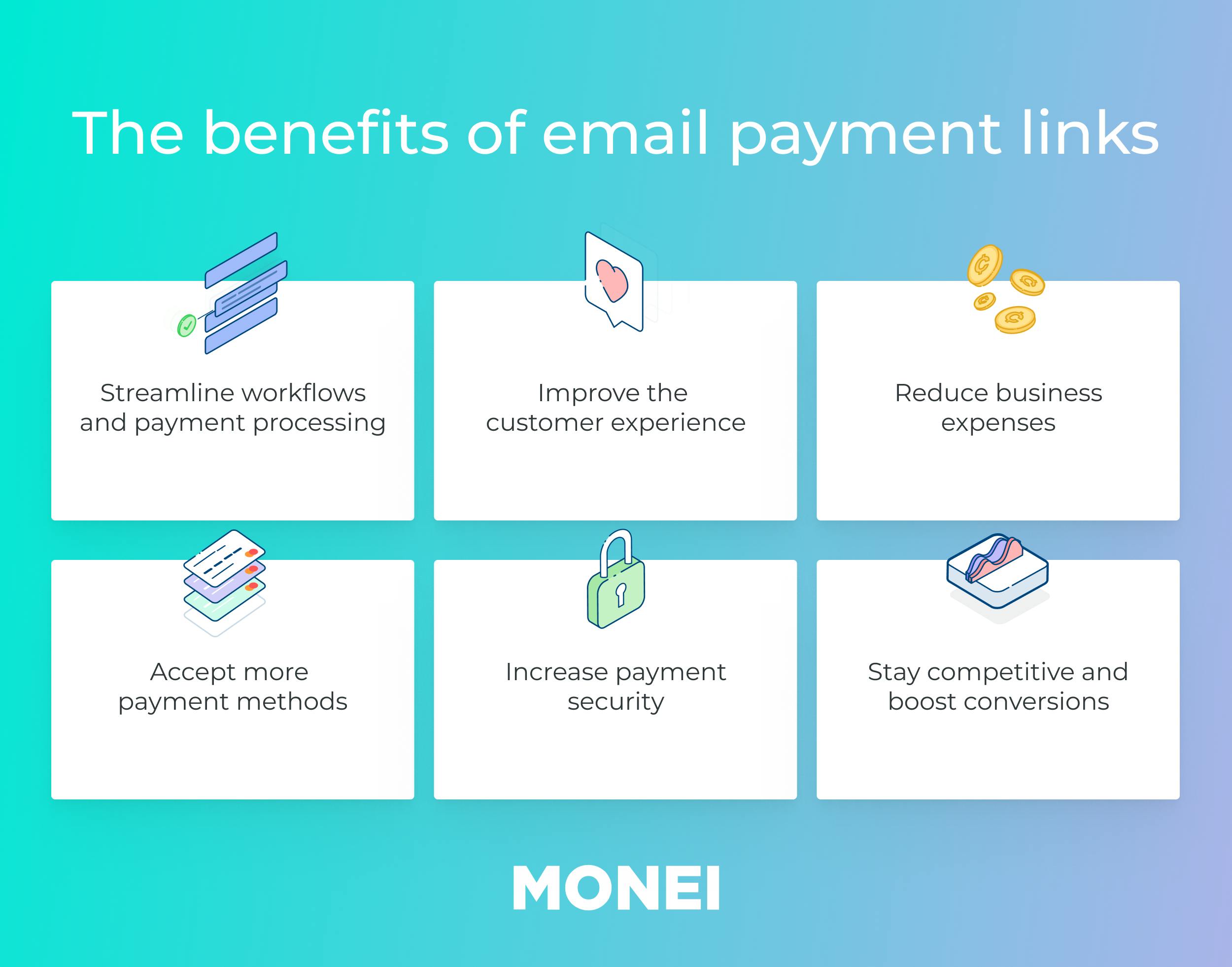 Payment links are a safe and convenient way to accept payments anywhere. 
The key benefits for businesses and customers include: 
Streamlining your workflow and payment process, so you can get paid faster and save time for more important things like growing your business. 
Improving the customer experience by customizing the order message, sharing the link through various channels, and giving people the option to pay from any device.  
Staying competitive and offering your clients payment technology and security that builds trust and loyalty. 
Customizing the payment page with your logo and brand colors. 
Managing transaction history in one easy-to-use dashboard with real-time updates. 
Reducing your business expenses because with payment links you don't need a POS. You'll only pay per-transaction fees. 
Protecting sensitive payment information with 3D Secure payments and PCI DSS Level 1 compliance. 
Accepting more payment methods including credit cards, digital wallets such as Apple Pay and Google Pay, and local payment methods like Bizum in Spain. 
Approving more payments with payments orchestration by routing transactions to the best-performing payment processor. This helps to reduce falsely declined payments and online payment failure messages.  
Increasing your conversion rate and overall revenue by boosting customer satisfaction and accepting the most popular payment options. 
📚 Further reading:
How to choose the best payment link provider 
Many payment service providers (PSPs) offer payment link services so you can request payments via email, SMS, or social media. But finding the right one for your business can help improve the customer payment experience and increase conversions. Here are some key factors to look for: 
Ready to create your first payment link? 
As a small business owner, finding ways to streamline your operations is crucial to the success of your company. You're already wearing many hats, so finding ways to make your life easier is a no-brainer. Get started with Pay By Link to give your customers a simple payment solution that helps you grow your business faster. 
For questions, contact our support team here and an agent will be happy to help you.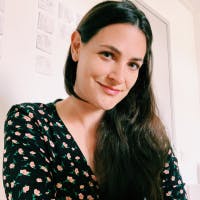 Alexis Damen
Alexis Damen is the Head of Content at MONEI. She loves breaking down complex topics about payments, e-commerce, and retail to help merchants succeed (with MONEI as their payments partner, of course).