Payments Technology
Secure Payments: How to Accept Them Online and In-Person
Alexis Damen | July 25, 2023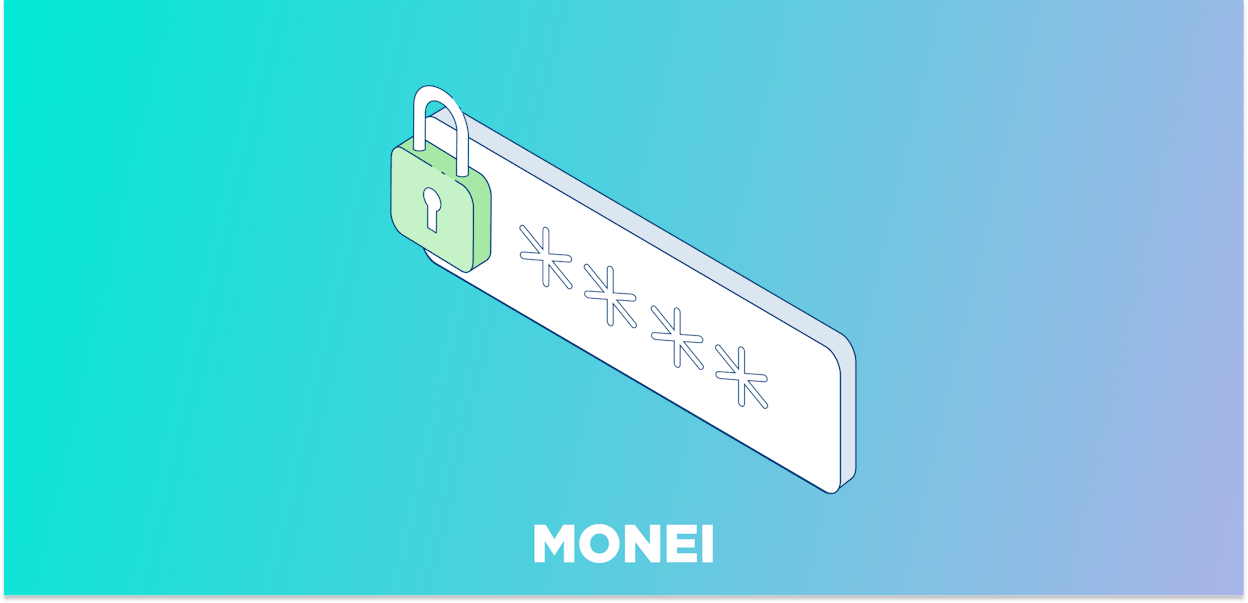 For most businesses, the goal is to convert as many potential customers as possible into paying customers. Secure payments support that conversion by making sure you and your customer's payment information is safely handled with every transaction. With so many payment methods available online and in person, consumers want choice and convenience, but payment security is also crucial.
In this article, you'll learn what secure payments are, how to accept them, and which methods offer the best protection.
Table of contents
What are secure payments?
Secure payments protect you and your customers from fraud. Every part of the transaction should be clear and transparent, and the protection of any personal and banking data must be guaranteed. 
One important counter against fraud is the SCA protocol or strong authentication. This means your customers need to verify that they own the card or payment method they are using to pay. In person, a PIN code is one method of verification but there are advances in technology, which make using passwords, fingerprints, and other biometrics possible online and in person.
For online payments, you need a website protected with an updated global security protocol, called an SSL (Secure Sockets Layer) certificate, that's issued by certified authorities. It encrypts user data between the browser and the web server, to prevent hackers from accessing your site and data from being stolen.
How to accept secure payments
Regardless of whether you're accepting online payments or charging customers in person, it's important to make sure the payments are secure. With the right payments partner, you'll have all the security protocols and protections in place that you need. 
📌 Get Started: Use a PSP that lets you manage your entire payment stack (online and off) from a single platform while managing payment security for you. Sign up for MONEI ››
Take secure payments online with a payment gateway
To accept secure payments online, you need to use a payment gateway that encrypts and transmits payment data to an acquiring bank from the cardholder (your customer), via a payment processor. 
There are lots of questions to think about when choosing the best payment gateway for your business, including the price, supported currencies, and ease of integration. One of the most important aspects to consider is whether the payment gateway you choose is compliant with security requirements. 
Check if the payment service provider (PSP) you choose has 3D Secure 2.0, and if it's PSD2, and PCI DSS Level 1 compliant to make sure your payments are secure.
📌 Get started with MONEI: While you're getting your business off the ground, it's a great time to add more payment methods to your store. Sign up for MONEI to accept the widest range of local and cross-border payment methods from one platform. 
Take secure payments in person with a mobile payment app
Secure payments are just as important in person as they are online. Make sure your transactions are secure with the right mobile payment app. MONEI Pay allows you to accept payments from your smartphone, without the need for a traditional POS. Instead of relying on bulky, expensive, and unreliable POS hardware, you can download the app (Android or iOS) to as many mobile devices as you need and accept cards, Apple Pay, Google Pay, and Bizum transactions. 
Use MONEI Pay to accept secure contactless payments using QR codes or to send payment requests. 
With QR code payments, you enter the payment amount to generate a digital QR code, then the customer scans the QR code with their smartphone and chooses their preferred payment method to complete the transaction. 
With payment requests, you send a link through the MONEI Pay app to the customer's mobile phone number. 
Both methods let you accept secure payments in your business. 
📌 Pro Tip: Use a mobile payment app to charge customers from your phone. Accept contactless payments in-store, at your restaurant, or on the go using QR codes. Spend 50% less than standard POS costs, boost customer satisfaction, and accept the widest range of payment methods from one platform. Get MONEI Pay ››
What are the most secure payment methods?
With so many payment options available, it's important to know what the most secure payment methods are so you can incorporate them into your business.
QR code payments
QR code payments are a simple and secure physical payment method, where your customer scans a QR code with their mobile device. This opens up a range of possible payment types that offer the highest level of convenience and payment security possible. 
Payment links
Payment links expire directly after use, which adds an extra layer of security to an already secure payment method. For a long time, it's been used as an online payment method but you can send secure requests to customers in person too. 
📌 Pro Tip: Use MONEI Pay to send payment links to your customers. Do you run a service-based business or need to accept payments at a later date? Create manual Pay By Link payments in the app and send them to your customers via email, SMS, WhatsApp, or social media — no website required. Get started ››
Credit and debit cards
Credit and debit cards are both easy to use and offer secure payments. They can be used for online and contactless physical payments. Credit cards offer increased protection for your business and for customers, who can dispute fraudulent charges, or transactions for goods that were never delivered by the merchant.
Prepaid cards
Prepaid cards allow customers to pay with a pre-loaded amount. They look similar to credit and debit cards but offer an extra layer of protection for you and your customers because the cardholder cannot spend more than they have. 
Mobile wallets
Mobile wallets (also known as digital wallets) offer customers the possibility of paying online and in store, without having to enter their card details each time they make a purchase. They use NFC (near field communication) technology to create a secure contactless payment.
📚 Further reading: 
Peer-to-peer (P2P) payments
Services like Bizum and PayPal offer peer-to-peer payments that allow customers to send or receive money with a mobile device linked to a card or bank account. Like some of the other increasingly popular contactless methods, a customer only needs to enter their card details once.
📚 Further reading: Bizum for Freelancers: Everything You Need to Know
Direct debit
In the case of recurring payments, a customer can choose a direct debit payment method (like SEPA) to automate transferring money directly from their bank account to your business bank account on a pre-arranged schedule. Direct debit can also be used for one-time or single payments. 
📌 Pro Tip: Save time and increase security by accepting recurring payments with MONEI. Collect payment information once, tokenize it, and regularly charge your customers via credit card, debit card, or mobile wallets like Apple Pay and Google Pay without requesting payment details each time.
Bank transfers
A bank transfer is usually processed far quicker than it used to be, with many banks operating and almost instantaneous transactions. However, there are circumstances where it can take a few days to complete. A customer initiates a bank transfer manually to pay for a product or service. 
Get started with MONEI's secure payment solution
Secure payments are vital to keep your business safe and to build customer trust. Now that you know which payment methods are the most secure and how to accept them, it's time to get started with MONEI's secure payment solution.

Secure payments FAQ
Why are secure payments important for my business?

Secure payments are vital for your business because they protect your customers' sensitive information, build trust and credibility, and reduce the risk of fraud, chargebacks, and financial losses.
What are some popular secure payment methods for businesses?
How can I ensure that my customers' payment information is secure?
What is PCI DSS compliance, and how does it affect my business?

PCI DSS compliance is a set of security standards established by the payment card industry to protect cardholder data. If your business accepts credit card payments, you must comply with these standards to safeguard customer data and avoid penalties. Choose a payment gateway like MONEI that's PCI compliant.
How can I choose a secure payment gateway for my online store?

When selecting a payment gateway, consider factors such as encryption, fraud prevention measures, reputation, ease of integration, customer support, and compatibility with your e-commerce platform.
Are there additional security measures I should implement for online transactions?

Yes, additional security measures include implementing two-factor authentication (2FA), using an address verification system (AVS) to validate billing addresses, and employing fraud detection tools or services
How can I protect my business against chargebacks?

To protect against chargebacks, maintain clear refund and return policies, provide excellent customer service, retain transaction records, and consider using chargeback management tools or services.
What should I do if I suspect fraudulent activity or a security breach?

If you suspect fraudulent activity or a security breach, immediately notify your payment processor, assess the situation, take steps to mitigate the issue, and cooperate with authorities and financial institutions as necessary.
Are there liability considerations related to secure payments?

Yes, as a business owner, it's important to understand your liability for data breaches, fraudulent transactions, and non-compliance with security standards. Consult legal and financial experts to understand your specific obligations and liabilities.
How can I educate my employees and customers about secure payments?

Educate your employees about security best practices, such as handling customer data securely and recognizing potential fraud indicators. Additionally, provide resources to educate your customers about secure payment practices through your website, FAQs, and customer support channels.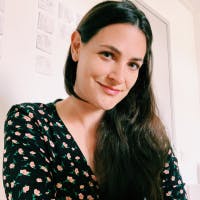 Alexis Damen
Alexis Damen is the Head of Content at MONEI. She loves breaking down complex topics about payments, e-commerce, and retail to help merchants succeed (with MONEI as their payments partner, of course).