Payments Technology
How to Choose the Best Payment Gateway for Your E-commerce Business
Alexis Damen | May 2, 2023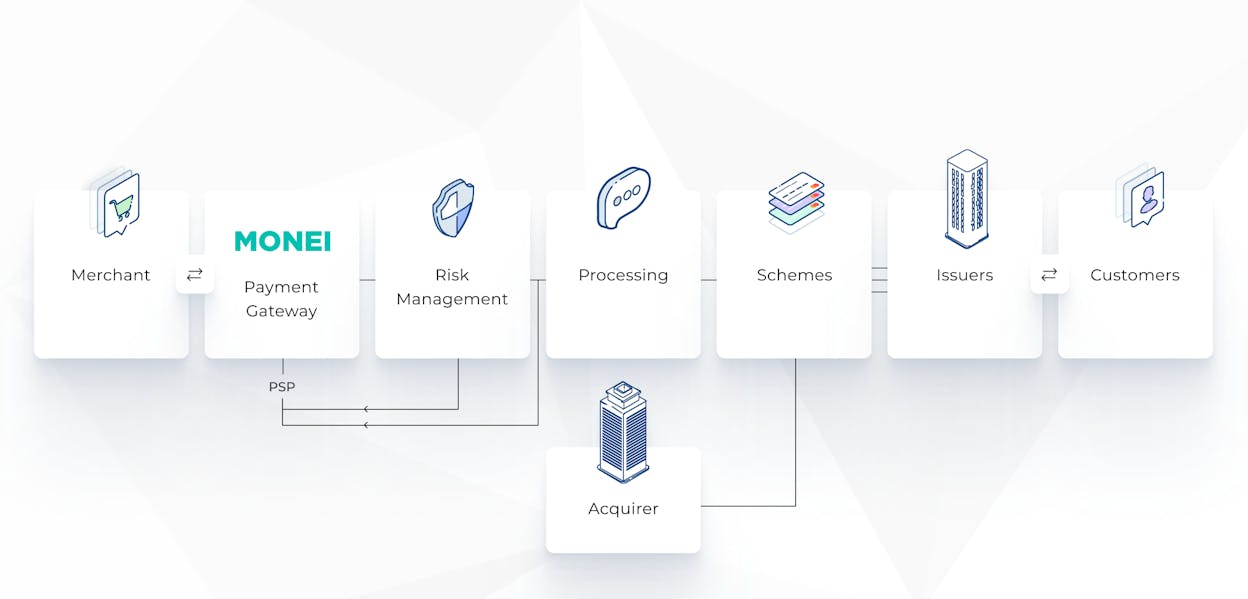 A payment gateway is a software application that lets you securely accept online payments via your e-commerce website. It involves the sending and receiving of payment information from the consumer to the acquirer, issuer, and payment processor, and eventually settling the funds (for approved transactions) into your business bank account. 
If you want to accept credit cards, digital wallets like Apple Pay and Google Pay, and local payment methods like Bizum, to name a few, you need a payment gateway. But where do you start in the process of choosing the best payment gateway for your e-commerce business? 
It's important to compare solutions and choose a payment gateway that suits your particular business needs. You'll want to consider factors like where your customers are located, what payment methods they prefer, your long-term growth plans, and more. 
To make the process easier for you, we've compiled a list of questions to consider before you select a payment gateway for your e-commerce store. 
Choosing the best payment gateway: 13 questions to consider 
Use these questions as a guide while you're choosing a payment gateway: 
1. What are the pricing options? 
Like any software service, a payment gateway charges a fee for using its tools and technology to process and authorize your online transactions. 
Every payment gateway provider has its own fees and terms of service. Fees are usually per transaction and are based on a percentage of your customer's total purchase price. Some payment solutions also have a setup fee and monthly usage charges. 
It's critical to evaluate transaction fees. A small percentage doesn't sound like much, but it adds up if you have a large volume of sales or high-priced products. 
MONEI offers a dynamic pricing model to help you save money. As you scale and sell more, your transaction fees decrease in real-time. 
2. Does the payment gateway provide merchant acquiring services? 
You need a merchant account to accept credit card payments. In Spain, this is called a merchant ID, merchant code, or virtual POS.  
Smaller businesses usually work with an "all-in-one" payment service provider (PSP) like MONEI, which includes merchant acquiring services and payment processing. 
But larger businesses opt for a different setup and tend to go for a full-service merchant account for e-commerce. This involves getting a virtual POS from an acquiring bank (the technology that allows you to integrate credit card payments into your e-commerce store). 
With MONEI, the only time you need to get a virtual POS is if you want to set up payment routing rules (also known as payments orchestration) to route transactions and payment methods to different payment processors. 
Why would you want to do this? Payments orchestration helps to improve transaction success rates because payments are sent to the best-performing payment processor. If one is experiencing downtime, rather than sending a failed online payment message to the consumer, it will first route the payment to another processor to increase the success rate, in turn, boosting your conversion rates.  
💡Do you want to implement payment orchestration in your store? Sign up for the MONEI PLUS plan to route payments to the best-performing processor with MONEI's payments orchestration feature. 📌Contact support for help with getting a virtual POS from one of our acquiring bank partners. 
3. Does the payment gateway support many payment methods and currencies? 
According to our data, the most popular payment methods in Spain are credit cards, Bizum, Apple Pay, and Click to Pay. If you're not accepting these payment methods, you risk losing customers to your competition. 
Bizum, Spain's local payment method has gained massive popularity in recent years. Currently, it has over 20 million users, more than 45,000 businesses accept Bizum payments, and it has reached €1,598,000 in e-commerce purchases. 
In order to grow a cross-border e-commerce business, accepting more local payment methods is crucial. That's why we help you configure a range of country or region-specific payment methods including Multibanco (Portugal), iDEAL (Netherlands), Bancontact (Belgium), Giropay (Germany), SEPA Direct Debit (EU), and more. 
If you have an international business or want to let customers pay regardless of their currency — look for a payment gateway that supports multiple currencies. Depending on the payment solution, multi-currency processing may or may not involve additional fees. 
4. Is your country supported by the payment gateway? 
Many payment gateway providers focus on servicing merchants in a specific country or region. MONEI currently supports merchants in Spain and Andorra (more coming soon — subscribe to stay in the loop) but that doesn't mean you can't accept payments from consumers in other countries. Equipping your e-commerce store to accept cross-border payments is essential if you want to grow an international business. 
And before you choose a payment gateway, you'll, of course, want to make sure it supports merchants in the country where your business is based and registered. 
5. Are your products permitted? 
There are two types of product categories — digital and physical. Within each of these categories, there are different product types. Look for a list of restricted products to make sure the payment gateway permits your products.
For example, some payment gateways don't work with merchants who sell CBD products (physical) and cryptocurrencies (digital). 
📚Further reading: How to Sell CBD Online: Your Guide to Success
6. Is it a hosted or integrated payment gateway? 
Similar to e-commerce platforms, which offer hosted and self-hosted options, payment gateway solutions can be integrated into your store or hosted off-site. There are advantages and disadvantages to both scenarios. Let's look in more detail: 
Hosted payment gateway 
A hosted payment gateway redirects the cardholder to the payment processor's platform to fill in payment information. The advantage of a hosted solution is that the payment gateway is responsible for all data security and PCI compliance. You don't have to worry about it.
The disadvantage of a hosted payment gateway is that your customer can be redirected off of your website to a third-party domain. This can result in lost sales and lower conversion rates.
Fortunately, with MONEI's Payment Modal, the cardholder is never redirected. Instead, a payment window appears on your checkout page so your customer never leaves your website (i.e. fewer lost sales and increased conversions). 
Integrated payment gateway
Integrated payment gateway solutions connect to your e-commerce website using an application programming interface (API) that is created by the payment service provider. 
The advantage is that shoppers never have to leave your website to fill in their payment details and complete their purchases. The process is seamless. 
The drawback of an integrated payment gateway is that you're required to manage the programming. MONEI's dev documentation helps you (or your developer) integrate the payment gateway with your e-commerce website so it's functioning in no time. 
In some cases, with integrated payment gateways, you're liable for complying with your country's payment regulations. However, at MONEI we handle it for you whether you choose a hosted payment gateway or an integrated payment gateway. 
7. Is the payment gateway integration process easy? 
If you're not a developer, you'll want to hire one to integrate your payment gateway with your e-commerce website. Usually, payment gateways provide documentation to help with the integration process.
It's optimal to choose a payment gateway that has a quick and easy integration process. And it's crucial to make sure the infrastructure doesn't result in poor user experience (UX) and slow payment processing. Make the payment process easy and convenient for your customers, and ensure they can use their preferred payment method.
📚Further reading: Configure Payment Methods in PrestaShop: 5 Step Guide
8. Is the UX optimized for mobile?
Online purchases via mobile devices are quickly surpassing desktop purchases. In fact, our latest payment trends report revealed that 63.73% of successful online transactions in 2022 and the first quarter of 2023 (335,000 total transactions) were completed from a mobile device. Only 35.24% of purchases were made from a desktop. 
Knowing this, it's a no-brainer to make sure the payment gateway you choose offers a mobile-optimized payment page design and user experience. 
9. Can you implement recurring payments and subscriptions? 
If you'd like to offer recurring payments or subscriptions check if the payment gateway supports automatic recurring payments. If it doesn't, you'll have to manually bill your customers on a recurring basis. This takes up valuable time that you could be spending on growing your business. MONEI's Subscriptions API lets you set parameters like subscription names, prices, and billing cycles. You can also let customers log in to their accounts to manage subscriptions.
📚Further reading: 
10. Is the payment experience fast and frictionless? 
As you review your payment gateway choices, be cognizant of the payment flow of each solution. What kind of experience will your customers have? Is checkout easy on all devices? 
The number of steps customers have to take to get from their shopping cart to the payment confirmation screen shouldn't be too long. If the shopper feels like you're asking too much, there's a higher probability that they'll abandon their cart. 
If you can't find it in the documentation, ask the payment gateway if you can do a live demo. 
💡Try MONEI's live payment demos: 
📚Further reading: 11 E-commerce Checkout Page Tips
11. Is the payment gateway compliant with security requirements? 
Whether you have a big e-commerce business or a small online shop, security compliance is vital. 
PSD2, Strong Customer Authentication (SCA), 3D Secure 2.0, and PCI compliance are all probably payment security terms you've heard before, but figuring out how to make sure your e-commerce store is compliant is a lot to deal with on top of all the other hats you wear as a business owner. 
That's why it's important to choose a payment gateway that handles security compliance for you. Whether it's 3D Secure 2.0, PSD2, or PCI DSS Level 1 compliance, at MONEI, we've got you and your customers covered. We take safely handling and storing sensitive payment data very seriously.  
12. Will the payment gateway scale with your business? 
As your e-commerce business grows, it's important to choose a payment gateway that can scale with your business and support international expansion. Here are some factors to consider:
By considering these factors, you can choose a payment gateway that can support your business's growth and help you expand into new markets.
13. Can you get support when you need it? 
Getting support when you need it is a critical factor to consider when choosing a payment gateway. Make sure you have access to timely and effective support in case of any issues or concerns that may arise.
When evaluating payment gateway options, look for one that offers multiple channels of support like email and live chat. Also, check the availability of support — does it offer 24/7 support or have specific business hours?
It's also essential to assess the quality of support provided. Does the payment gateway have a team of knowledgeable and experienced support representatives who can help you resolve issues quickly and efficiently? Are there resources available, such as a support center or FAQs, that can help you troubleshoot common problems on your own?
Before making a final decision, consider reaching out to the payment gateway's support team with any questions or concerns you may have. This will give you a sense of their responsiveness and willingness to assist.
Get started with the best payment gateway 
Now that you know which questions to ask before choosing the best payment gateway for your e-commerce business, it's time to make your decision. We hope you'll consider MONEI as your payments partner. We're here to support you as your business grows online and if you choose to go omnichannel and experiment with in-person selling

Choose the best payment gateway FAQ
What payment methods should I look for when choosing a payment gateway?

When choosing a payment gateway, look for those that support a variety of payment methods, including credit cards, Apple Pay, Google Pay PayPal, Bizum, Click to Pay, and other popular payment options. This way you can accommodate the payment preferences of your customers.
How important is security when choosing a payment gateway?

Security should be a top priority when choosing a payment gateway. Look for payment gateways that offer strong security measures, such as SSL encryption and PCI compliance, to protect your customers' payment information and prevent fraud.
Can I switch payment gateways if I'm not satisfied with my current one?

Yes, you can switch payment gateways if you're not satisfied with your current provider. But it's important to do your research and carefully evaluate potential new providers before making a switch to make sure you're choosing a payment gateway that meets your specific needs.
How do I compare fees and costs between payment gateways?

To compare fees and costs between payment gateways, look for clear and transparent pricing information on their websites. Consider factors such as transaction fees, monthly fees, and other costs. It's also a good idea to calculate the total cost of each payment gateway over time, including any hidden or unexpected fees, to make sure you're getting the best deal.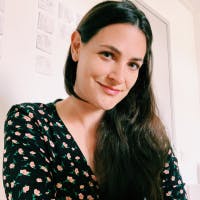 Alexis Damen
Alexis Damen is the Head of Content at MONEI. She loves breaking down complex topics about payments, e-commerce, and retail to help merchants succeed (with MONEI as their payments partner, of course).