E-Commerce Tips
15 Tips on How to Grow a Profitable Subscription Business
Alexis Damen | April 7, 2022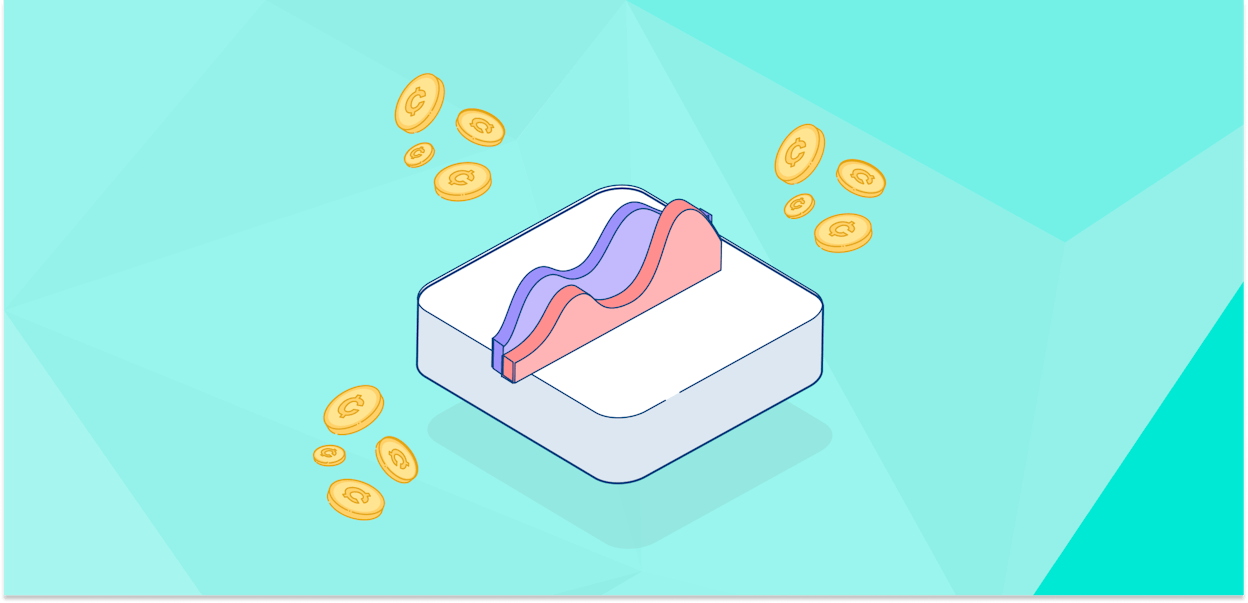 Whether you've already started your subscription business or are still in the planning stages of getting it off the ground, there's one key thing you need to know going forward: how to grow a profitable subscription business.
Why? Because while establishing your niche and setting up a subscription business may not be easy, both acquiring and retaining customers long-term is even harder. Customers who churn quickly result in both money and referrals lost, so creating valuable products and helping customers see the value in them is critical for keeping long-term subscribers. 
To learn how to grow a profitable subscription business no matter your offering, niche, industry, or level of competition, read on.
15 Tips to grow a profitable subscription business
To foster trust with subscribers, you need to be armed with proven marketing, relationship-building, and sales strategies.
When it comes to generating recurring revenue with an e-commerce subscription model, follow these 15 tips:
1. Pay attention to your competition
Gartner has reported that, by 2023, 75% of B2C businesses will offer at least one type of subscription-based service or product.
So in order to stay unique in a competitive market, you need to keep an eye on what your competition is doing (and isn't doing).
This can be done by:
Monitoring competitors' customer reviews to see what they're enjoying or not enjoying
Viewing your competitors' websites to see which platforms they're using, which payment methods they're accepting, and what loyalty programs they're offering
Ensuring that your branding is not too similar to your top competitors
A common method of monitoring competition is to use the SWOT method, where you examine your competitors to determine their strengths, weaknesses, missed opportunities, and in which ways they pose the biggest threat to your subscription business.
2. Update your pricing model frequently
Avoid making your pricing model your business's unique selling point to prevent your competition from undercutting you and, in turn, taking away the only factor that made your subscription business unique.
Instead, update your pricing model frequently to ensure that it's in line with what competitors are charging, accounts for inflation, and is flexible enough while still driving customers towards long-term subscriptions. 
3. Focus on building a relationship with your customers
Because subscriptions are automatic recurring payments, to be profitable, having strong, long-term relationships with your customers is ideal. 
It's vital to create consistent interest in your membership offer and make it known to your subscribers that you value their business.
This can include:
Asking for customer feedback (and implementing it when applicable)
Creating loyalty programs
Responding to all customer reviews, comments, and questions in a timely manner
Showing authentic interest in your customers' preferences, concerns, and other feedback will work to reduce churn and encourage long-term loyalty.
4. Dive deep into your performance metrics
Financial results don't equate to progress until you measure them.
Performance metrics can help you measure the health of your business, can indicate whether your profitability is trending upwards or downwards, and can help you track valuable KPIs (key performance indicators).
KPIs for subscription businesses include:
ARR/MRR - Annual/Monthly Recurring Revenue. Calculates how much recurring revenue you can expect on either a monthly or yearly basis based on your current number of subscriptions.
 ARPU - Average Revenue Per User. A metric that is used to determine the average amount of money you collect from each individual customer on a periodic basis.
CAC - Customer Acquisition Cost. The amount of money you spend to acquire a new customer. 
 CLV - Customer Lifetime Value. The total amount a customer spends with you during the entirety of their time as a consumer of your goods or services.
 CR - Churn Rate. The rate at which customers cancel or choose not to renew their subscription.
With 70% of business owners now saying that subscription business models will be key to their prospects in the coming years, learning how to track and measure these finance-related metrics will give you an understanding of where your business is thriving (and where it's lacking). This way, you'll know what to change regarding your inventory budget, pricing model, and growth decisions. 
5. Invest in producing valuable content
High-quality content is often the first factor that interests customers in your business and can be one of the main reasons why they come back for repeat purchases.
Content comes in many different forms including: 
Blog articles that educate new customers on the benefits and convenience of your offering
Podcasts or training videos showing subscribers how to get the most out of their membership 
Downloadable ebooks or guides that delve deep into related facts or statistics about your offering
Exclusive subscriber-only content like discount codes or "sneak peeks"
Quizzes
Behind-the-scenes photos or videos
Email campaigns to announce new arrivals
Social media posts showcasing your products or services 
Influencer partnerships to boost brand awareness
6. Develop a referral system
Referral marketing generates up to 16% higher lifetime values than any other channel, including paid advertisements.
That's why developing a referral system is non-negotiable when looking for how to grow a profitable subscription business.
By consistently attending industry-related conferences, creating monetary incentives for existing customers to refer your business to their peers and loved ones, and treating your subscribers well to encourage positive word-of-mouth referrals, a referral system can quickly become a reliable way to grow your business's brand authority and profit.
7. Prioritize customer retention
It can cost 5x more to acquire new customers than to retain existing ones, and according to a study from Harvard Business School, increasing customer retention rates by just 5% can increase profits between 25%-95%. Also, repeat customers can spend up to 67% more on your subscription business than new ones.
That's why it's significantly more cost-effective, revenue-generating, and referral-encouraging to prioritize customer retention over customer acquisition. 
8. Consider both cross-selling and upselling
Cross-selling and upselling are proven tactics that you can use to grow your subscription revenue.
Cross-selling works by offering your customers a complimentary item or service to the one they're already subscribed to, while upselling is an effective sales method because of the way it offers a more expensive product or service instead of the one they're currently subscribed to.
Both sales approaches encourage customers to purchase more frequently or purchase more expensive products. They achieve this by adding value to your subscribers' purchases and can add variety for long-term customers, especially when giving them the opportunity to buy both recurring and one-time products together.
Upsells after checkout have the highest conversion rate, with cross-selling via email being a strong contender.
9. Refine your email marketing strategy
Whether subscriptions are an addition to your offering or you've recently started a new subscription business, a solid email marketing strategy is a must. 
Emails campaigns give you the opportunity to:
Notify potential or existing customers about your business and its offerings
Offer incentives for first-time subscribers
Provide free gifts, limited-time discounts, or trial subscriptions
Keep customers informed in a personalized and timely way 
However, do not spam your subscribers — 69% of customers will unsubscribe from your email service if they feel they have received too many emails within a short period of time.
10. Build an omnichannel marketing strategy
Don't limit your marketing efforts to word-of-mouth referrals or emails: an omnichannel marketing strategy that encompasses all avenues is the most effective at reaching all possible subscribers.
When looking at how to grow a profitable subscription business, consider the following online and offline marketing channels:
Social media
Search engine advertising 
SEO
Email marketing
Word-of-mouth
Printed flyers or other materials
Direct mail
The effectiveness of omnichannel marketing can be seen in how 71% of social media users who have had a good experience with a business on social media will recommend that business to a peer or loved one.
11. Enhance the mobile-first experience
Sixty-six percent of the world's population owned a cellphone as of 2019, with Spain currently having the highest rate of ownership at 88%. For 94.6% of Spaniards, mobile devices are what they use the most frequently to access the Internet.
With so many of your existing and potential customer base likely accessing your website via their mobile device, this means it's vital to enhance the mobile-first experience. 
This can be done by:
Having an easy-to-navigate checkout experience that uses as few pages as possible to scale back on loading times
Using dropdown menus to provide your subscribers a complete view of your site's navigation at a glance
Choosing fonts that are readable for those who may have vision limitations (for example, using large, legible fonts with solid colors)
Giving your website ample white space to not overwhelm your subscribers with information or text
12. Offer gift subscriptions
When you offer a gift subscription, you give the person visiting your website the opportunity to purchase a subscription for a peer or loved one as a present. This subscription can then be gifted to the other person free of charge to them.
Gift subscriptions tap into the customers who may not be your ideal demographic, but who personally know someone who would like your products or services. The gifter then has the option to renew the gift subscription on behalf of the other person.
Similarly, the receiver of the gift may decide they love your offering and will sign up for themselves. 
13. Expand your customer support options
If you only have one method of contact that customers can use to get a hold of you or your support team, consider expanding to multiple points of contact.
These points of contact can include:
A phone number or WhatsApp number
A live chat feature on your website
An email address
One or more social media profiles that are monitored by your support team
14. Make payments simple with multiple options
According to Statista, digital and mobile wallets accounted for around 45% of global e-commerce payments in 2020, making them one of the most popular payment methods worldwide. This percentage is anticipated to increase to over 50% globally by 2024.
And in Spain, Bizum payments continue to grow in popularity. According to our data, Bizum has jumped in customer popularity from 4.6% in Q1 of 2021 to 16% in Q1 of 2022. 
This is just one of the multiple reasons why it is crucial to make customer payments simple with multiple options. Ideally, your business should accept the following payment types in order to appeal to the widest audience:
Cards
Direct debit or bank transfer
15. Choose your platform with scalability in mind
When it comes to choosing your subscription e-commerce platform, do so with scalability in mind.
Look for a platform that offers:
The option to manage and customize your subscription plans
Set parameters like prices and billing cycles
Activate weekly, monthly, quarterly, or annual subscriptions
Support a wide range of payment methods
Add a subscription sign-up option to your website
Integrate subscription payment services with your existing platform or e-commerce website
Are you ready to grow your subscription business?
Now that you know how to grow a profitable subscription business, you're well on your way to taking your first steps towards generating sizeable revenue. Whether it be developing a referral system, conducting a SWOT analysis on your main competitors, or enhancing your website's mobile-first experience, there are a variety of places you can start.
📌 And don't forget, accepting a wide variety of payment methods is crucial to improving customer experience and boosting conversions. That's why we aggregate many payment methods into a single platform. With one connection, you can configure cards, digital wallets, and local payment methods for your subscription business while saving money on multiple integrations and engineering costs. Get started today.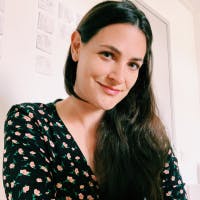 Alexis Damen
Alexis Damen is the Head of Content at MONEI. She loves breaking down complex topics about payments, e-commerce, and retail to help merchants succeed (with MONEI as their payments partner, of course).