E-Commerce Tips
How to Start a Subscription Business [Quickstart Guide]
Alexis Damen | March 25, 2022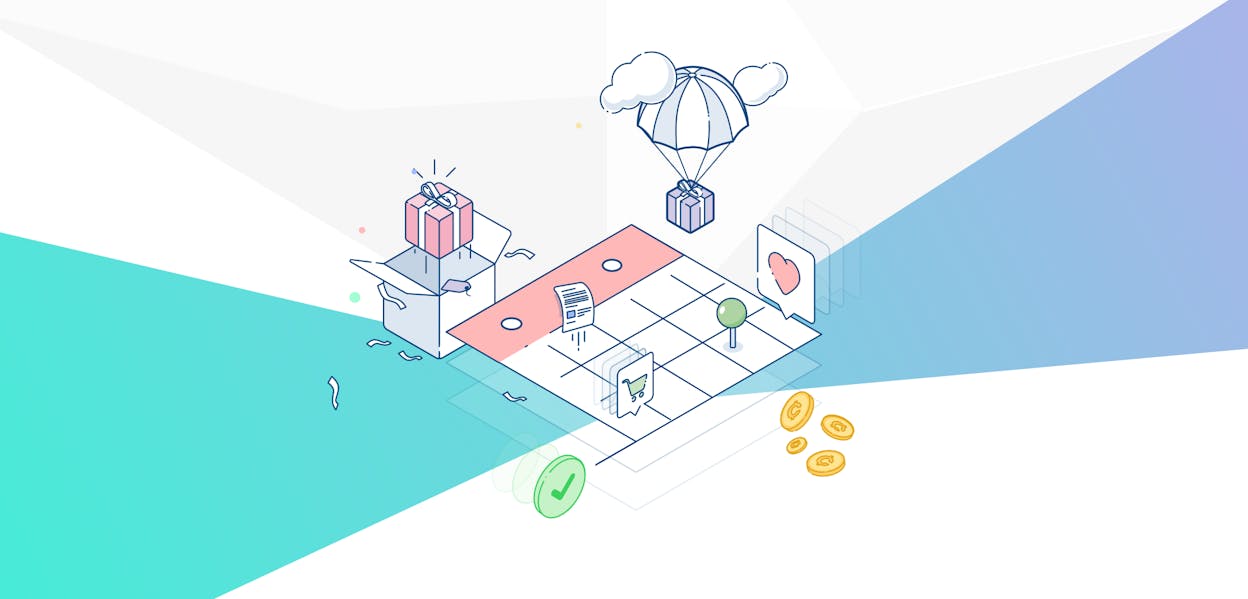 Looking for information about how to start a subscription business? Then you've come to the right place. 
A subscription e-commerce business is a model where a customer makes recurring payments (fixed or variable) at set intervals for access to products or services. 
There are many different types of subscription e-commerce models, but they all offer your customers unique experiences, an easier way to shop, and a variety of incentives for repeat purchases. And turning products into subscriptions can provide you with financial stability that you can adapt to suit any niche or industry. 
So how do you start a subscription business? Read on for a detailed overview on why you should learn how to start one, the most popular types of subscription businesses, and the 10 steps you should take to make sure yours is successful (as well as 10 mistakes you should avoid).
9 Reasons to learn how to start a subscription business
There are multiple reasons why subscription businesses are worthwhile to start including market growth and high customer retention rates:
Subscription businesses have consistently grown 5x–8x faster than traditional businesses
Subscription service Dollar Shave Club currently has the highest customer retention among men's grooming subscription companies, proving that their flexible business model and focus on convenience earns customer loyalty
Gartner states by 2023, 75% of B2C businesses will offer at least one type of subscription-based service
Let's jump into the other reasons why starting a subscription business is worth your investment.
1. Consistent recurring revenue
These key internal tasks include inventory planning, price increases, sales forecasting, and billing.
Unlike constantly-fluctuating business models, the e-commerce subscription model gives you the predictability you need to know exactly how much product to stock, how much you are likely to sell, and exactly when you need to bill in order to keep your business running smoothly.
2. Receiving funds upfront
One of the main benefits of starting a subscription business is that you receive funds upfront (before the customer receives physical/digital products or access to services). You don't have to chase invoices or wait for sporadic customer payments because recurring automatic payments are set to go through before access to products or services is refreshed.
This steady cash flow provides both peace of mind and the extra funds you need to invest in further resources as you begin to build up your business.
3. Spending less time acquiring customers (and more time earning money)
Fifty-seven percent of consumers spend more on brands long-term that they feel loyal to, which makes it worthwhile to spend less money acquiring customers and more time earning money through the ones you already have.
With subscriptions, you can excel at retaining customers long-term through the personalization, convenience, and safety that automatic billing systems provide. 
4. Enjoying the benefits of word-of-mouth referrals
Word-of-mouth referrals are a cost-effective organic marketing method that comes hand-in-hand with a high customer lifetime value (CLV), which subscription businesses statistically have.
Customer lifetime value is a metric that determines the total revenue you can expect from a single customer throughout their lifetime as a paying customer. A high customer lifetime value indicates customer loyalty and retention, lower customer acquisition costs (CAC), and increased word-of-mouth referrals.
5. Upselling and cross-selling with ease
Another advantage of learning how to start a subscription business is the opportunity to both upsell and cross-sell.
Upselling is the practice of prompting customers into purchasing comparable higher-end or more expensive products than the one they are currently subscribed to
Cross-selling is the practice of prompting customers into purchasing related or complementary items alongside the one they are currently subscribed to
When used in tandem, upselling and cross-selling are a way to incentivize existing customers to spend more for longer by keeping their purchasing experiences fresh and relevant to their needs.
6. Needing less capital to start
Depending on the type of subscription business you start, it may require less capital to begin than other business models. This is because you can initially focus on a small product assortment and set goals for the number of subscribers you aim to have in a given period. 
With this information, you can better calculate the amount of inventory you need each month (based on your growth trajectory), and free up cash to invest in marketing, rather than having it tied up in stock.
7. Adding value to niche markets
Subscriptions can showcase just how valuable a product or service is, even if it's considered niche.
The convenience that recurring payments provide makes it easier to access more markets. Common niches that subscription businesses leverage include:
Personal grooming
Geography-based foods, drinks, and other local products 
Decor
Clothing
Literature 
Pet food
Vitamins
8. Low costs of inventory
Subscription-based business models generally don't require surplus inventory, making them more cost-effective.
This, in turn, reduces the need for storage and cuts down on overhead costs. With subscriptions, you can order your products or services on a recurring basis, thereby building long-term business relationships without overstocking products you may never sell.
9. Tapping into the unboxing experience
Subscription business models are a significant source of excitement and anticipation for customers.
Not only do they receive a new experience every month, giving them something to look forward to, they also get a dopamine rush while unboxing their purchase.
Including personalized messages or thank-you notes in the subscription box also aids in this "feel-good" experience for your customers.
The most popular subscription business types
Now that you know the value of learning how to start a subscription business, let's move on to the most popular subscription business types (as well as their pros and cons).
Replenishment
A replenishment subscription business is structured around automating the purchase of common consumable products that shoppers would normally buy on a weekly or monthly basis.
Upon initial sign-up, these products are then delivered to them at set intervals, usually for a discounted rate or with consistent gifts with purchases added as an incentive to renew. Replenishment subscription businesses typically offer necessities like personal grooming, food and drink, or pet food.
Pros of replenishment subscription models are:
High level of interest. The start of the COVID-19 pandemic saw an uptick in customer interest for replenishment subscription services.
High retention rates. The types of products or services replenishment models provide attributes to better customer retention. 
Cons of replenishment subscription models are:
Thin margins. You'll need to offer significant discounts in order to compete with other companies in your niche.
Significant levels of competition. Due to the types of products and services most commonly sold with this subscription model, competition is generally higher. 
Curation
Curation subscription models are usually used for beauty and apparel-related products and services.
This model offers a collection of products based on your customer's individual needs and/or tastes, which is determined by a short quiz or a form ahead of completing their first purchase.
Pros of curation subscription models are:
The potential for high profit. Curated subscription boxes come with an average higher price than replenishment businesses due to the "novelty" aspect of their items or services.
A higher level of personalization. Customer feedback and input are more integral than other subscription models, allowing customers to have a hand in choosing what they receive every month.
Cons of curation subscription models are:
The potential for higher customer churn. The novelty can fade for customers over time.
Needing more team members on-hand. Heightened personalization, more specific packaging, and regular shipping may require a larger team and higher operational costs. 
Access
Access subscription models provide automated membership fees so customers have access to your company's products or services on an ongoing basis. Common types of access material include statistics or software.
Pros of access subscription models are:
Boosting customer retention. You can offer membership-only perks and personalized offers to add value to your customers. 
Offering bundle opportunities. You can combine multiple products, services, or accompanying discounts to entice customers to sign up.
Cons of access subscription models are:
Investing more time. It may require more time and effort to ensure that your membership offering is more robust than the competition.
Consistent need to prove your value. With the high level of competition among access subscriptions, you may constantly need to prove your value and release new add-ons or discounts. 
While these are the most commonly-used subscription business models, there are more types to consider depending on your business.
How to start a subscription business in 10 steps
Now that you know the benefits of starting a subscription business and the different types to consider, let's dive into how to start a subscription business. 
1. Choose the right idea (or niche market to focus on)
No matter how oversaturated an industry may be, the right idea or niche market can cut through the noise.
Achieve this by doing the following:
Conducting market research on what has already been done in your niche
Analyzing what could be improved upon in your industry 
Seeing what your competitors aren't offering that you feasibly could
2. Define what makes your subscription business unique
A unique selling point (USP) is what makes your business or offering unique and sets you apart from your competition.
USPs can be the newness, advancement, or simplicity of your product or service compared to the rest of your niche. You may also use affordability as your USP, but avoid making it your primary USP. Competitors can undercut your pricing, and then you'll be left without a USP. 
When drafting your USP, be sure to include your product or service's key advantages, key selling points, and competitive advantage.
3. Formulate your business plan
When entering the subscription economy, formulating a business plan is a must.
Use the following action steps to craft the perfect business plan:
Executive summary. Put together an executive summary outlining your business's concept, vision, goals, products and/or services, and your target market.
Company bio. Write a company description that encompasses your business's structure, model, objective, and key team members and stakeholders.
Market analysis. Invest in market analysis in order to pinpoint your ideal customer profile, industry trends, and your top competitors.
Sales and marketing. Make a plan to determine which channels you'll be marketing on first, how you'll be pricing your initial products or services, and where you'll be selling your offerings.
Inventory and order fulfillment. Solidify the logistics and operations of your subscription business by finalizing who your vendors are, what your production process is, how you'll handle order fulfillment, and where inventory will be stored.
4. Start off with an MVP to test your market
When starting a subscription business, use a minimum viable product (MVP) to receive feedback and improve your initial product or service early on.
An MVP is the release of a new product or feature used to validate both customers' needs and demands prior to completing the final development. Leveraging customer feedback can help you perfect products/services and cut down on development costs. 
5. Choose the right subscription payment gateway for your business
Choosing the right payment gateway for your business is crucial for staying within your budget and retaining customers long-term.
To do this, determine how your target audience typically prefers to pay and factor that in alongside the transaction processing and platform fees.
Finding a payment gateway that lets you accept a wide range of payment methods can help you reach more people, improve the customer experience, and increase conversions. That's why we aggregate all major and alternative payment methods into a single platform.
6. Pick the right subscription platform
A subscription platform should provide you with the opportunity to easily make sales online, incorporate payment methods your customers use the most, automatically handle billing and customer invoices, and allow you to view and manage inventory.
When choosing a subscription platform, remember to factor in the intuitiveness of its interface and monthly fees. Find out if it integrates with popular e-commerce platforms that have subscription capabilities like Shopify and WooCommerce.
7. Prioritize branding and presentation
First impressions are everything. Online shoppers can't touch, feel, or test out your products or services, so branding and presentation become what they base their first impressions on.
Professional, unique, and on-brand presentation that is appealing to the eye can help sway customers who are on the fence about subscribing to your products or services.
8. Create a lead generation strategy
To generate consistent leads as soon as you start your subscription business, create multiple opt-in opportunities, frequently A/B test the audiences you're targeting, and tailor your initial offer to your ideal audience.
When creating a lead generation strategy, include one or more of the following tactics:
Offering customers a one-month free subscription or free first box
Adding in a gift with purchase
Offering free webinars related to your offering
Providing exclusive access to reports related to your business 
9. Emphasize customer retention
Once you've created your initial lead generation strategy, shift the focus to customer retention by offering loyalty programs, discounted pricing on long-term subscriptions, or gifts with purchases for long-term customers.
10. Define the KPIs to measure your success
Use the following key performance indicators (KPIs) to measure your success once you get your subscription business off the ground:
Annual/Monthly Recurring Revenue (ARR/MRR). The yearly or monthly revenue that your business generates.
Average Revenue Per User (ARPU). The average monetary amount you collect from customers per month, divided by the numbers of customers you have.
Customer Acquisition Cost (CAC). The amount of money spent to acquire a new customer. For example, let's say you spend €600 on a marketing campaign that brings you 30 new customers, your CAC is €20. 
Customer Lifetime Value (CLV). This is the total amount an individual customer invests in your business over their entire period with your business.
Churn Rate. The rate at which your customers cancel their subscriptions with your business or choose not to renew.  
Use all of the above metrics in order to get a full picture of your business's monthly revenue, customer acquisition, and customer retention.
10 Common mistakes to avoid when starting a subscription business
Here are 10 common mistakes to avoid when starting a subscription business:
1. Not knowing what makes your business different
What sets your business apart from your competitors? If you can't answer right away, then you aren't ready to start your e-commerce subscription business quite yet. 
To perfect your elevator pitch, do the following:
Conduct market research to determine what your USP should be in comparison to your competitors
Speak directly to potential customers about their pain points
Utilize forums, online communities, and search engines to see what relevant questions potential customers are asking (and determine how your business can answer those questions)
2. Not focusing on customer support
Did you know that repeat customers are likely to spend 67% more on your business than regular customers?
Being proactive with customer support rather than reactive means more repeat business, an increased customer lifetime value, and word-of-mouth becoming an organic form of referrals that you don't need to put extra money into.
3. Not charging for your service
Sales are one of the best ways to measure the success of your subscription business.
This also extends to pre-sales. Pre-sales are a valuable metric to measure initial interest, and your products/services can be tweaked according to these preliminary results.
Charge early and accept pre-orders instead of offering free subscriptions for an extended period to grow your customer base.
4. Not charging enough for your service
Now that you know you should charge, you may not be charging enough for your products or services.
As we mentioned earlier, price should not be your only USP. Competitors can (and will) undercut you over time. Plus, if you undervalue your offerings, customers are less likely to invest in them long-term.
5. Not being flexible with your pricing options
Customers want flexible subscriptions pricing options. That's why it's important to give your subscribers the option to upgrade or downgrade their subscription, put their subscription on hold if need be, or cancel their subscription.
Boosting customer satisfaction also includes offering multiple payment types. Factor in what types of payment methods your customers prefer and make sure you accept them.
6. Not letting go of perfectionism
Overthinking will slow your launch and run the risk of freezing you in place.
Instead of focusing on perfecting your offering from the start, be prepared to continuously evolve your pricing options and offerings as you go.
A good way to let go of perfectionism is to leverage customer feedback loops, which will work to keep your subscription business growing in the right direction.
7. Not focusing on quality over quantity
Although feedback loops may be a useful way to hear directly from customers about what they like about your products/services and what they don't, saying "yes" to too many requests can reduce the quality of your offering. 
Not every request will be user-friendly, targeted at your general audience, or be in line with your value or pricing. Be selective about which requests you choose to apply to your business.
8. Not using a subscription payment service 
You'll likely have limited time and resources when you're starting up, so don't try to build your own recurring billing system.
Instead, invest in one. A good subscription payment service that automatically handles payment processing, billing, and invoicing will pay back your investment almost immediately.
9. Not accounting for the risk of failed payments
What are your contingency plans for failed payments? 
To avoid them (or mitigate their impact on your revenue), invest in automation software that will send reminder emails or automatically cancel subscriptions based on missed or failed customer payments.
10. Not investing in branding and marketing
Branding and marketing can take the form of the following:
A memorable tagline
A distinct logo
Marketing messages across multiple digital channels like social media or newsletters
Both physical and digital paid promotions
Product packaging
Your e-commerce website
The subscription box itself 
When done right, the benefits of branding and marketing include increased brand visibility, brand authority, and customer loyalty.
Start your subscription business today
When examining how to start a subscription business, there is much to take into account. However, its many business model options, advantages, and long-term industry forecast make it a worthwhile investment.
📌Start accepting subscriptions payments with MONEI today. Contact support.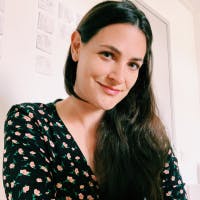 Alexis Damen
Alexis Damen is the Head of Content at MONEI. She loves breaking down complex topics about payments, e-commerce, and retail to help merchants succeed (with MONEI as their payments partner, of course).