Payments Technology
E-commerce Subscription Model Best Practices with John Sherwin, Co-founder of Hydrant
Alexis Damen | April 26, 2021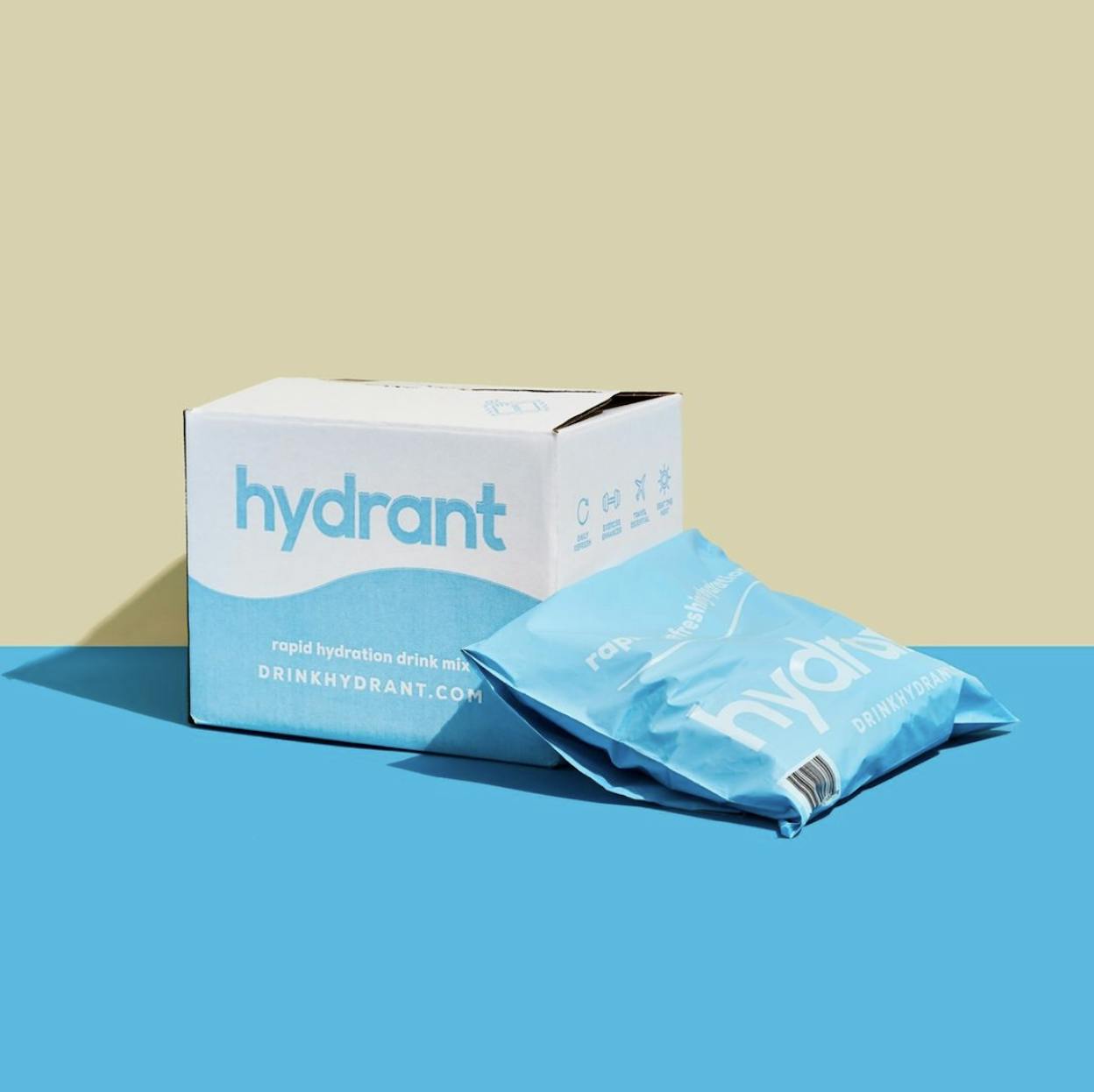 You're likely already familiar with e-commerce subscription services, but maybe you're not sure how to apply this model to your business or if it even makes sense for the products you sell? 
The good news is, if you are looking to turn your online store into an e-commerce subscription model, the business is thriving. 
Globally, the subscription e-commerce market is expected to reach $478 billion by 2025.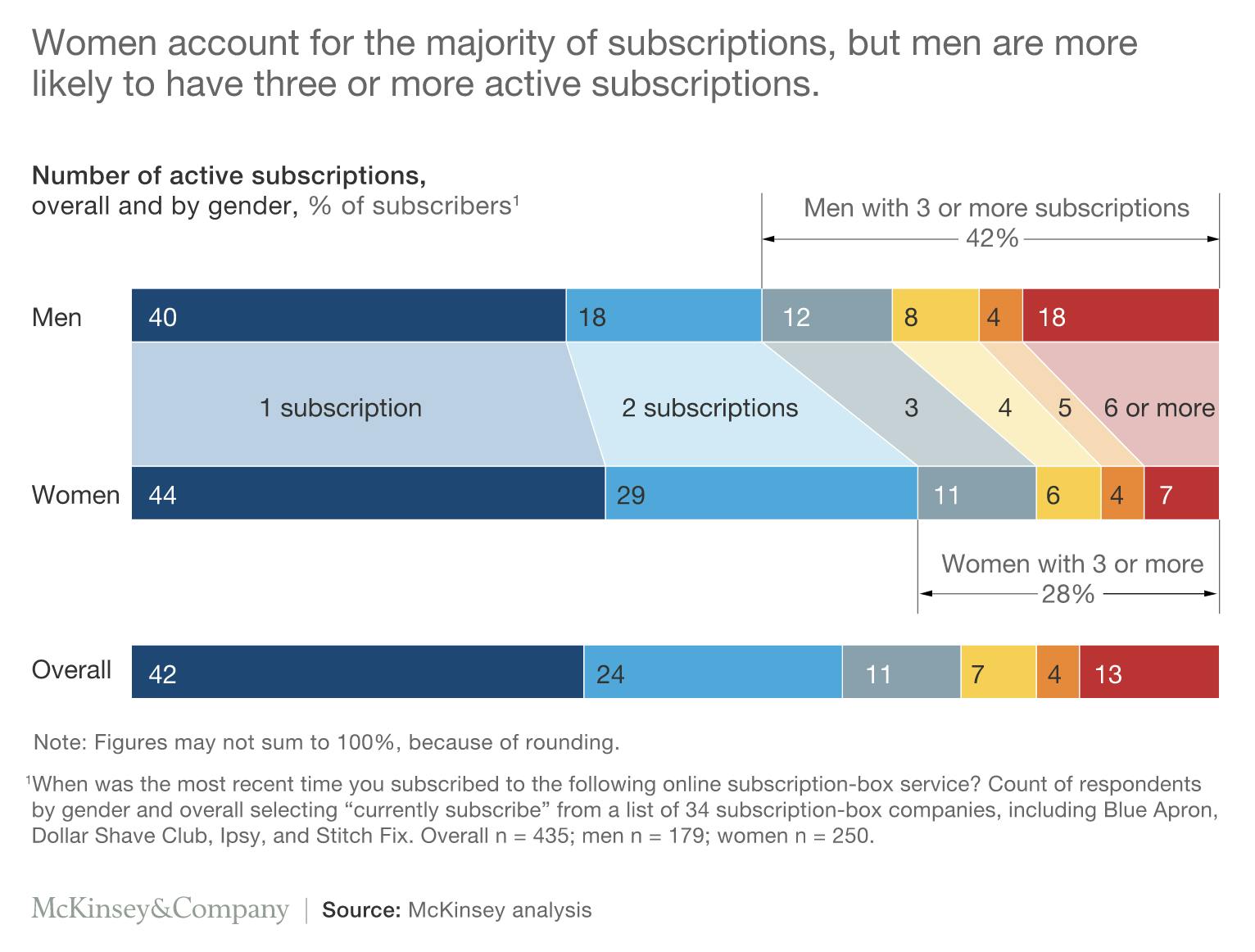 According to McKinsey, nearly half of consumers in the U.S. have active subscriptions, and 42% of men and 28% of women have three or more subscriptions.
The growth rates have accelerated even more outside of the U.S. In Europe, the Middle East, and Africa (EMEA), subscription businesses have grown 25.6% — that's a 4% faster rate than their North American counterparts (21.6%) in the last three years. 
Considering the benefits of subscriptions for consumers and merchants alike, it's no surprise that the industry is booming. It makes the shopping experience more convenient for customers and helps businesses with retention and increasing customer lifetime value (CLV). 
Before you incorporate e-commerce subscriptions into your sales strategy it's important to understand the best practices to follow, the challenges you may face, and how to measure subscription model success. 
That's why we had an in-depth chat about subscriptions with John Sherwin, the co-founder of Hydrant — an e-commerce subscription service that sells electrolyte mixes that provide rapid hydration in a convenient pack and a variety of flavors.
Let's dive in. 
MONEI (M): In your own words, what's an e-commerce subscription business? 
John Sherwin (JS): An e-commerce subscription business is a company that sells a product that is consumable or requires regular repeat orders to be processed. These orders are automated using software that ensures customers can make edits before their item ships. This helps to make sure they still want it or are getting the quantity or variety exactly as they'd like. Orders are shipped directly to their door!
4 benefits of having a subscription-based e-commerce business model
Increased customer retention and revenue make subscriptions an appealing sales strategy for e-commerce businesses. But there are even more benefits to consider.
M: 1. What are the revenue benefits of having a subscription e-commerce business? 
JS: The main benefit of having a subscription e-commerce business is that you don't need to remind customers to repurchase your product, and force them to go through a checkout every time. Because it's such a frictionless reordering experience, typically a subscription business can expect to see customers place more orders, and in the case of consumable goods, they often return faster than they would if they were buying as a one-off each time.
📚 Further reading: How to Start a Subscription Business [Quickstart Guide]
M: 2. Do e-commerce subscriptions make it easier for you to engage and build relationships with your customers?
JS: Yes absolutely! There's a lot more trust built when you subscribe to a product than when you purchase one-off. And as such customers have a higher expectation of our Customer Experience team. We've invested in building out a full-time customer experience (CX) team that works primarily with our subscriber base to make sure they are happy with the product and service they receive from our team. CX is often an area that is outsourced early, which is not a great way to build that trust early in your relationship with a customer.
M: 3. Do e-commerce subscriptions help improve forecasting? 
JS: Absolutely — we're able to predict with some accuracy how many customers will come back each month based on our historical data. This makes things like inventory forecasting much more accurate, so the team can get comfortable placing large orders for products that we know we will move. Usually, our problem is the opposite — as we are a fast-growing company occasionally we experience an out of stock on our products. We want our subscribers to get the maximum benefit for trusting us with their business, so we'll out of stock the website before we actually run out of product, that way subscribers won't be impacted if they have an upcoming order with that product in it.
M: 4. Does having a subscription e-commerce model help increase customer retention? 
JS: Generally yes, but it shouldn't be looked at as a "trick". Product is the number one reason people will retain as customers, and if you don't find product-market fit, no amount of tips and tricks will get you to a healthy retention number. That said, because the "default" option is to get your next shipment, rather than having to opt-in to buy again, it does retain at a higher rate. This holds across all of the other subscription brands that we're friendly with — so much so that in some cases they only offer subscription plans.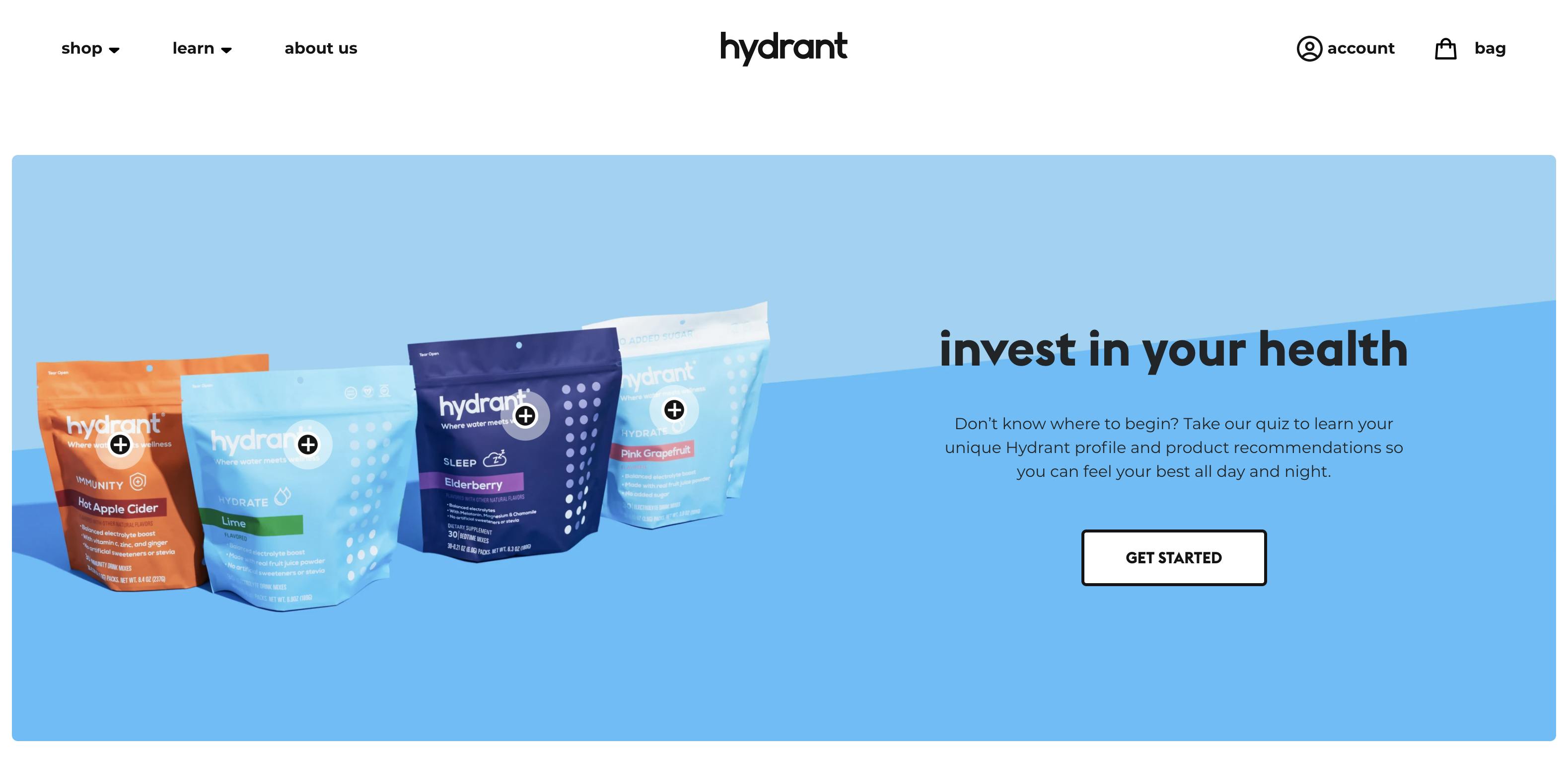 M: How do you use personalization to increase customer retention? 
JS: The key to retention is making the right product for the right audience. So really our main tool here is surveying our subscribers and asking them how we can improve our existing product, or what new products/flavors they'd like to see from us. This helps us to build out new products that are popular from day one, and keep our existing customers returning.
Beyond this, we do like to leverage the information we have to create surprise and delight moments. For example, if we know a subscriber's birthday we might send them something — it could be a physical item or a discount code.
M: What are the benefits of subscription products to the consumer?
JS: Subscribers always get free shipping, a lower price on the product, and access to products that are out of stock (where they may not be available for purchase to non-subscribers).
Subscribers also get more weighting on our product roadmap. Our most loyal customers are the ones we want to listen to when it comes to making new products. As a result, they get a greater impact on the outcome, and will also get first access to any new product that we launch.
M: What best practices for running an e-commerce subscription service does Hydrant live by?
JS: Operating with integrity, and building trust with our customers are the best practices we live by. This translates to the following:
Communicate with our team however you like — all avenues are open. I've experienced companies where for example the only option to cancel a subscription is to call them and wait on hold before eventually being able to cancel. This is an awful way to build trust with customers and generate word-of-mouth referrals.
Have a best-in-class customer experience (CX) team. Our response times are crazy fast for any subscriber inquiries.
Give the customer the benefit of the doubt. E-commerce shipping is notoriously bad, and accidents or mistakes can happen on the part of the customer, the company, the fulfillment center, or the carrier on the way. We always give our customers the benefit of the doubt if something goes wrong and make a situation right.
We always err on the side of over-communicating. Whether that's a slow down in fulfillment or a chance that one of our products going out of stock before their next subscription ships, we make sure subscribers know what's going on with their next shipment.
M: What challenges does Hydrant face as an e-commerce subscription service? And how do you overcome these obstacles? 
JS: Everyone has a million different accounts online at this point, and the chance of someone fully creating their subscription account and managing their subscription themselves is relatively low. We invested in a custom-built subscription management platform for customers but it's a challenge to maintain and make it completely foolproof to navigate for customers. Maintaining and improving this system is a constant challenge.
The number one reason for canceling a replenishment subscription for most customers is having too much product. To overcome this, we make it as easy as possible to skip or delay an upcoming shipment. It's still the number one reason for cancellation even with these features, so we're still working on figuring out how to counterbalance this.
Trust is always a barrier with subscriptions. There are some shady companies out there who do not treat subscribers well, or make it hard to exit a subscription. We have a money-back guarantee prominently displayed on our website, and we work to make customers understand that the subscription is designed for all of us to benefit from, company and customer!
M: What are the main KPIs to keep in mind for subscription-based e-commerce businesses? 
JS: It's not specific to subscription-based businesses, but CAC:LTV ratio is always an important KPI to keep track of. In essence, what's the ratio between how much you're paying to acquire a customer (Customer Acquisition Cost), and how much they spend over time with your company (Customer Lifetime Value). The lower your CAC and the higher your LTV, the healthier the dynamics of your business.
Retention is a big contributor to LTV, so we also watch this closely on a cohort basis. Over time your cohorts can respond very differently, often due to different marketing channels that you use, but there are many other factors. Understanding where your "churn points" are for a typical customer journey (e.g. after three orders) is important so you can understand why people are canceling at that moment.
Speed to repeat is an important feature to consider especially when using paid acquisition channels. Finding ways to drive faster repeat purchasing can be beneficial to the business, but this only works up to a point for a replenishment subscription. Ultimately product consumption drives this, so we have to make a great product!
M: What's platform does Hydrant use to manage its e-commerce subscriptions?
JS: I'm very bullish on Shopify — it's a robust platform to run an e-commerce business on, and they're looking to introduce their own subscription platform eventually. In the meantime, there are plenty of subscription apps available that plug into Shopify. Each has its own pros and cons, and we currently use what I think is the largest platform, Recharge. As Shopify has now opened up its checkout API, a number of competitors with simpler interfaces for the customer and better data tools for teams have launched. Smartrr is leading the pack and is a solution we're actively looking into.
M: What are the most common subscription models? And which model does Hydrant use? 
JS: Subscription models usually break down into curation, replenishment, and access models. Hydrant is a very simple replenishment, but we're always thinking about how we could expand the subscription to make it more attractive to our customers, and add more value to them.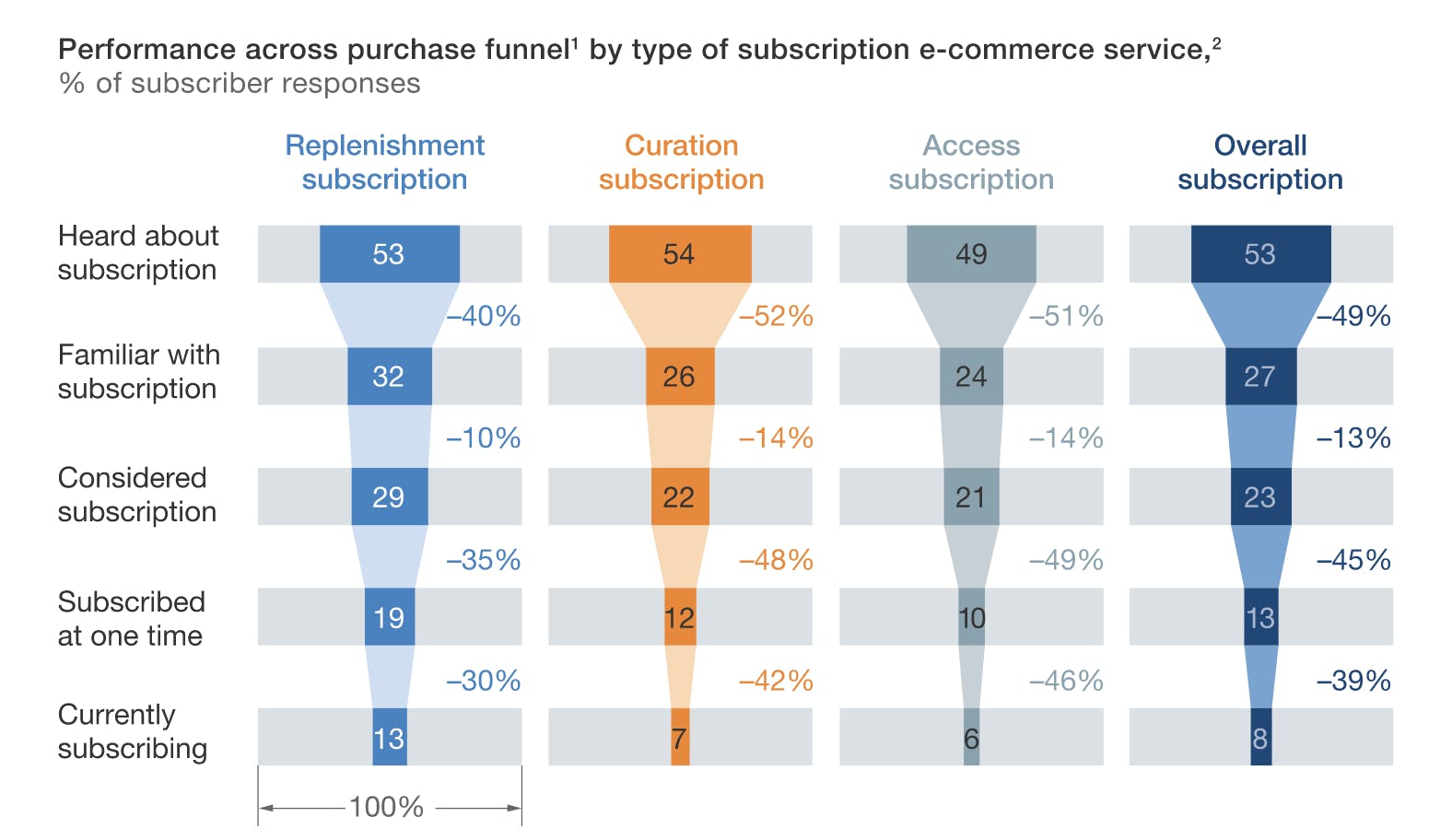 Image source: McKinsey
M: Do you build separate customer personas for subscriptions and OTP customers? If so, why?
JS: We don't build completely separate personas no. There is undoubtedly a type of customer who hates subscriptions and will never sign up for one on principle. But we're yet to see enough shared characteristics between our subscribers and our one-time purchase (OTP) customers to make any strong conclusions. As we continue to grow and sharpen our customer profiles, we would like to get a better picture of the different people who pick each option.
JS: Make it the default option, and make a product that is conducive to subscribing. Don't shoehorn something that isn't a fit into it. If you follow those rules, it's important to try to find the types of people who are already open to subscriptions in general. Some people just hate the whole idea of it, and for them, we offer alternate solutions for replenishment, like placing an order via SMS for example.
For orders placed via SMS, we use a tool called REPEAT that predicts when someone might want to reorder based on what they bought and their previous orders and sends them a text with a link to check out in a few clicks.
M: What tips do you have to win back subscription customers who want to cancel?
JS: On a tactical level, you need to build customer service into your cancellation process. Some customers don't want to deal with customer service, so they head straight to cancellation as the quick way to solve their problem — then they can buy a one-off product next time they need it. What we do is embed possible problems into the cancellation reasons and then offer solutions before the cancellation is finalized. So for example we might ask them if they're canceling because they have too much product, in which case we then offer them the ability to delay or skip their next order rather than go for the "nuclear" option of canceling.
M: What upselling and cross-selling tips do you have for e-commerce merchants? 
JS: We like our upsells to be things that directly help with experiencing the product wherever possible. Think about how you can give a customer an even better experience, or a more complete package. So for us, we focus on reusable bottles for them to drink Hydrant from, and we recently launched stainless steel reusable straws.
For cross-sells, we look hard at the data from our existing customers to try and figure out which flavors or products a customer is most likely to enjoy based on their first purchase.
M: Slightly unrelated to subscriptions, but I love your bundle feature. How has this sales strategy helped you grow Hydrant?
JS: Bundles are a great way to incentivize people to try more than one flavor, or more than one Hydrant product line (we have hydrate, energy, and immunity). For us, it's beneficial to get a customer to try as many different products that we make, in case they like the flavor of one more than the other, or prefer the function of one to another. If they buy one product and they like it but don't love it, it's harder for us to convince them that we make other great things and to come back and try them.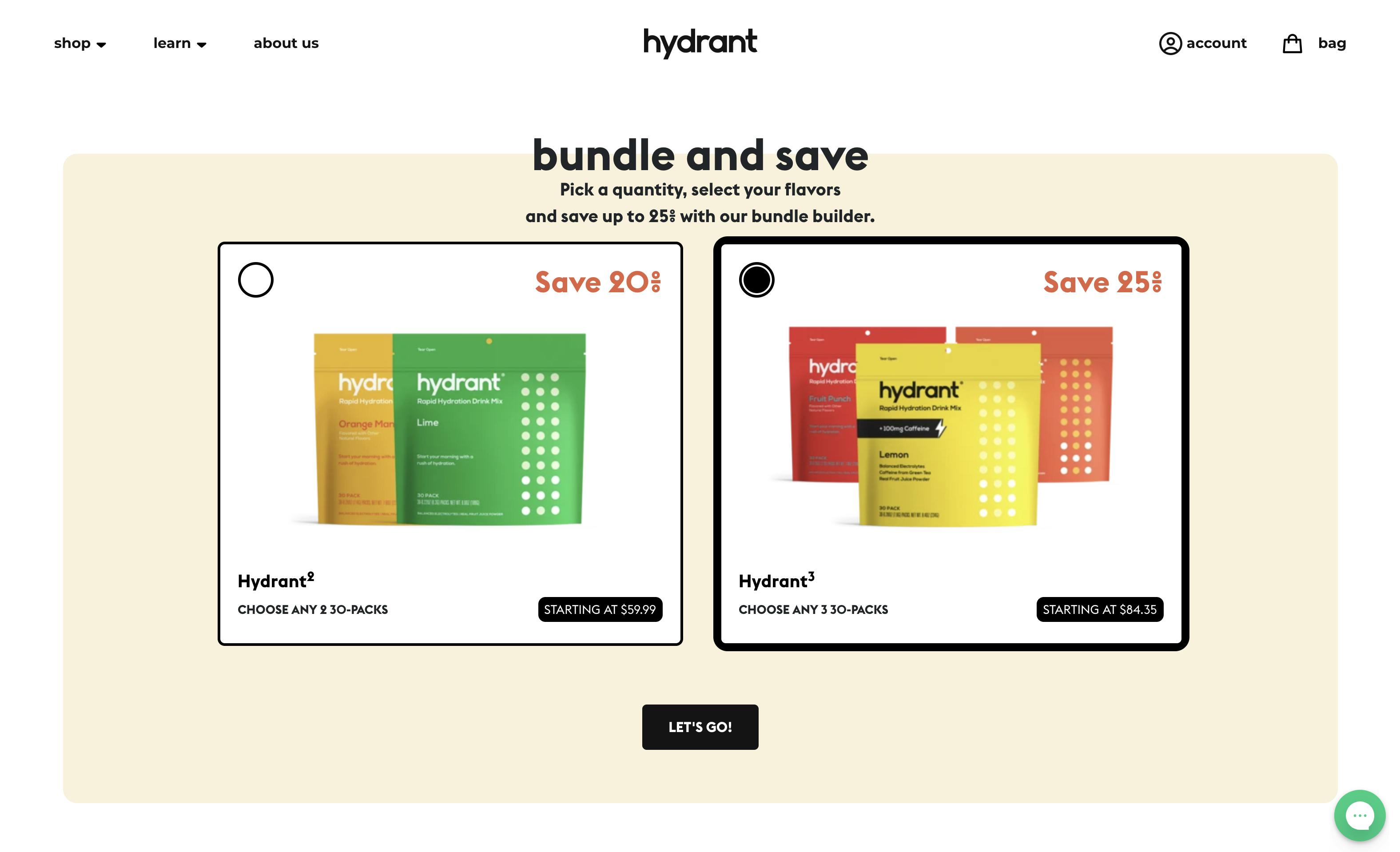 Wrapping up e-commerce subscriptions
Now that you have a better idea of e-commerce subscription best practices and the benefits for you and your customers, it's time to decide if this sales model is right for your brand. If you're ready to get started and want to learn more about setting up subscriptions or recurring billing with MONEI, contact us today. 
You may also like to read: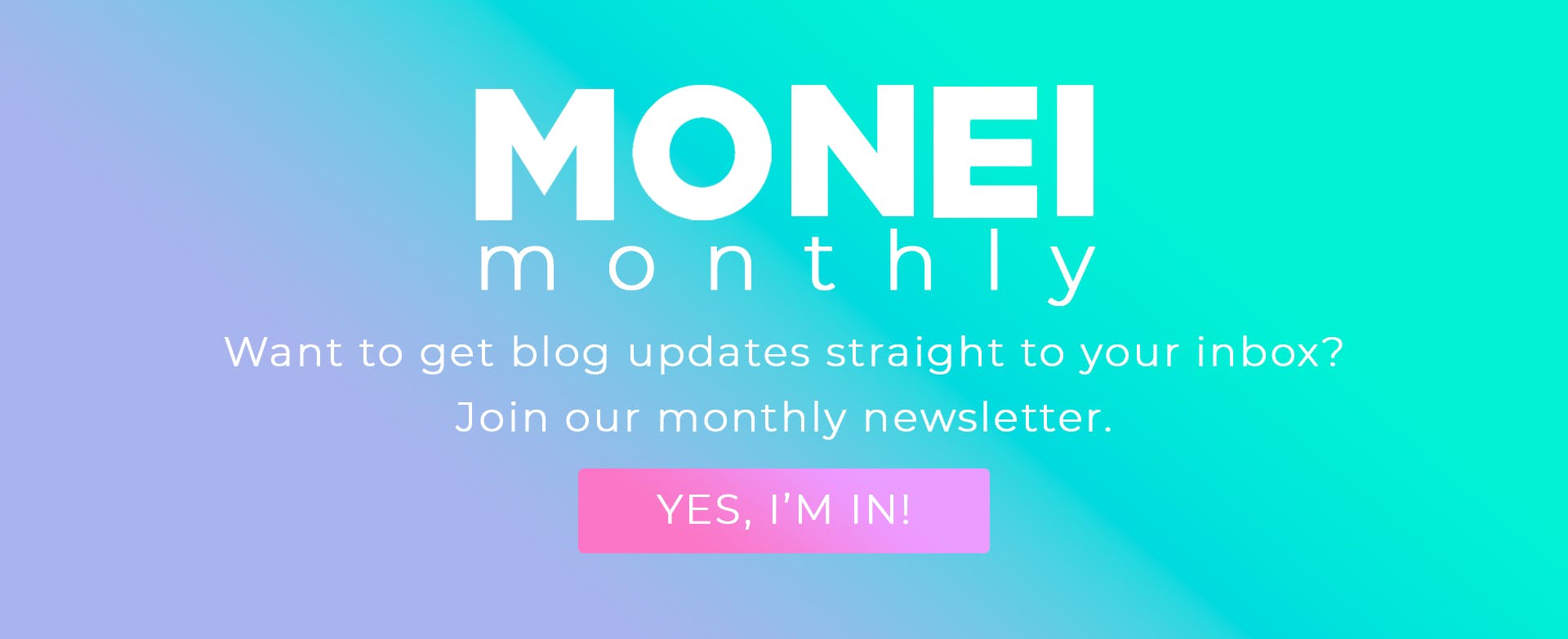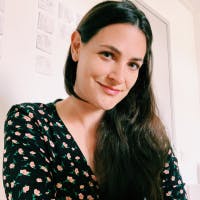 Alexis Damen
Alexis Damen is the Head of Content at MONEI. She loves breaking down complex topics about payments, e-commerce, and retail to help merchants succeed (with MONEI as their payments partner, of course).