Payments Technology
What is Recurring Payment? How it Works, Types, and Benefits
Alexis Damen | January 12, 2021 | Updated: July 11, 2023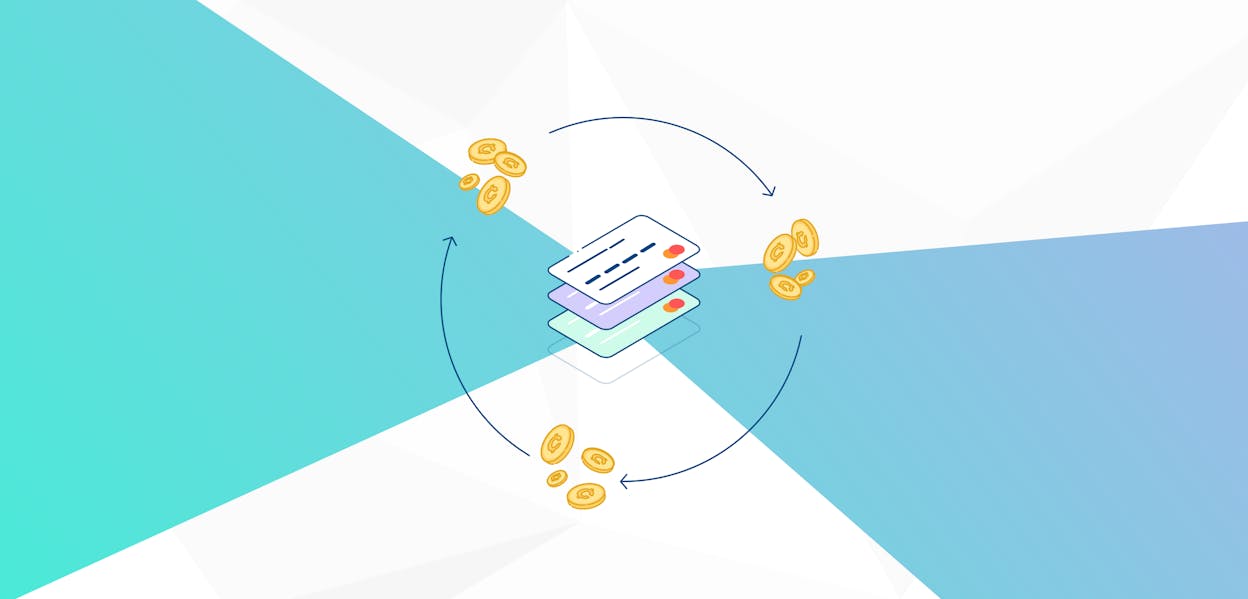 As a business owner, you strive to provide seamless and convenient experiences for your customers while ensuring a steady and predictable cash flow for your company. One powerful tool that can help you achieve these goals is recurring payment. In today's fast-paced digital world, these automatic payments have emerged as a game-changer, revolutionizing the way businesses collect payments and how customers manage their purchases.
In fact, according to Juniper Research, the transaction value of recurring payments is expected to grow by 17% between 2023 and 2027 in eight key regions including Europe, Latin America, North America, and more.
In this article, you'll learn how recurring payments work, the different types, and the potential benefits for your business and customers. 
Table of contents 
What is recurring payment?
Recurring payments (also known as automatic payments) happen when your customers give you permission to automatically and repeatedly charge them for goods or services on a prearranged schedule. You can do billing manually each period or automate the payments with a subscription plan. 
Once your customer consents to automatic payments, they've given you permission to charge them each billing period without further authorization. This happens until the recurring payment plan expires or your customer decides to cancel, making this payment method a time-saving money-maker for your business. 
Types of recurring payments
Fixed payments mean your customers pay exactly the same amount every time, this is more common with, for example, gym memberships and magazine subscriptions. 
Variable payments are subject to change and how much you charge depends on how much your customers use the service you offer. Mobile phone contracts which offer, for example, 4gb of included data per month are a good example of this. Once a customer goes over 4gb, they pay more. 
💡 Pro Tip: Save time and increase security by accepting recurring payments with MONEI. Collect payment information once, tokenize it, and regularly charge your customers via credit card, debit card, or mobile wallets like Apple Pay and Google Pay without requesting payment details each time.
How do recurring payments work? 
The best way to implement recurring billing for your business is through a payment service provider (PSP), like MONEI.
The steps involved in the billing process include the following: 
1. Integrate MONEI's Recurring Payment API with your custom-built website.
2. Send a payment request via Pay By Link to your customer. 
3. Your customer activates automatic payments by filling out the payment request.
4. Payment information is tokenized for future transactions. 
5. Now you can use the token to charge subsequent payments without customer authorization.  
Recurring payment or single payment: what's the difference?
Let's say you have a photo editing app with two billing options, pay as you go and a monthly subscription.
The users who sign up monthly have agreed to pay for your services on a monthly basis until they cancel their plan. You can use recurring payments to charge them a set, pre-authorized amount every month.
For users who would prefer to pay per photo edit, you can charge single payments instead.  This means you obtain authorization for one transaction but you can't charge their account again, without a new authorization.
6 Benefits of recurring payments 
1. Speed up transactions  
Electronic automatic billing requires very little maintenance. Your customer acquisition cost (CAC) becomes a one-time expense that you benefit from automatically on a recurring basis. 
With automatic payments, your sales cycle gets shorter and more cost-effective. You don't need to follow up with customers for payments, spend time writing invoices, or keep track of payment reminders.
Your recurring payments system does the work for you.
After you've set up the first payment schedule and your customer confirms their payment information and billing dates, you can process subsequent payments without having to ask the customer for their payment details. 
2. Save time
Automatic payments help you and your customers save time on payment administration. The process is frictionless, and you don't have to remind customers to make a purchase. 
Your customer doesn't have to go through the entire payment process each time they buy a product or service from your business.
Once you've built relationships with your recurring customers, customer service time and costs decrease too. 
3. Build trust 
When customers buy your products or services on an ongoing basis, you have more chances to engage with them. 
Engagement opportunities for companies like Netflix can be obvious, but companies with regularly scheduled deliveries can delight customers with a great customer experience. It's important to make sure your customers are happy with the products they receive and the service you or your team provides. 
4. Improve sales forecasting and budgeting 
You can depend on sales revenue from recurring payments with more confidence. Consistent cash flow makes keeping your business financials in order easier.
5. Reduce late payments
It takes time and costs money to chase late payments. It can also affect customer relationships, especially if things become tense. With automatic payments, you don't have to worry about chasing late payments or spending time on collection.
6. Minimize fraud
Payment gateways (like MONEI) are PCI compliant and use tokenization technology to securely store customer payment information. This helps to protect your business and customers against fraud and other potential security breaches. 

What types of businesses use recurring payments?
Many more businesses are using recurring payments, so let's explore some of the different business types that can take advantage of it:
Software companies
A big sector using automatic payments are SaaS (software as a service) companies, like Shopify, Adobe, and Mailchimp. In some cases, the infrastructure to schedule payments each month or week is already in place (i.e., subscriptions), but the company needs to integrate recurring payment and tokenization technology — this is where MONEI's Recurring Payment API comes into play. Get in touch if you'd like to learn more.  
Utility providers
Providers of electricity, gas, water, and phone services have been accepting payments on a recurring basis for many years, although the methods they can use have evolved. 
Membership businesses
Gyms, learning courses, co-working spaces, and many other types of membership-based businesses accept recurring payments. This is usually a fixed monthly payment.
Subscription businesses
More and more businesses are providing a subscription model. This includes giants like Netflix and Spotify but is also available for retailers, newspaper subscribers, freelancers, and box delivery services.
💡Pro Tip: Schedule automatic payments for a set period with MONEI's Subscriptions API. If you already have subscription logic but need recurring payment technology, use MONEI's Recurring Payment API.   
Accept recurring payments with MONEI 
Maximize revenue potential, establish reliable cash flow, and build relationships with loyal customers by accepting recurring payments. With MONEI as your payments partner, you'll speed up transactions, save time, build trust, improve sales forecasting, reduce late payments, and minimize fraud
Contact us to get started today.
You may also like to read: 

What is recurring payment FAQ
Why should I offer recurring payments?

There are many benefits associated with recurring payments. Your cash flow will be more predictable, your customers are more likely to stay, and you can reduce administrative tasks.
How can I set up recurring payments for my business?

To set up recurring payments, you need a payment gateway (like MONEI) that integrates with your website or invoicing system. These tools allow you to securely store customer payment information and automate the billing process. Get started with MONEI now.
Are recurring payments secure?

Yes, as long as you use a secure payment gateway, that adheres to PCI-DSS compliance standards, and employ encryption technologies to protect customer payment data.
What happens if a customer's payment fails?

You can deal with failed payments in a few ways. This could involve automated retry attempts, sending notifications to your customer, or temporarily suspending the service until the payment issue is resolved.
Can I offer discounts or incentives for recurring payments?

Offering discounts or incentives for recurring payments can encourage customers to choose this payment option. Consider providing a percentage off the regular price, exclusive access to certain features, or loyalty rewards as an incentive.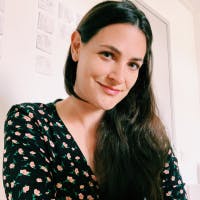 Alexis Damen
Alexis Damen is the Head of Content at MONEI. She loves breaking down complex topics about payments, e-commerce, and retail to help merchants succeed (with MONEI as their payments partner, of course).