Payments Technology
What are Integrated Payments? Benefits & How to Get Started
Alexis Damen | November 1, 2023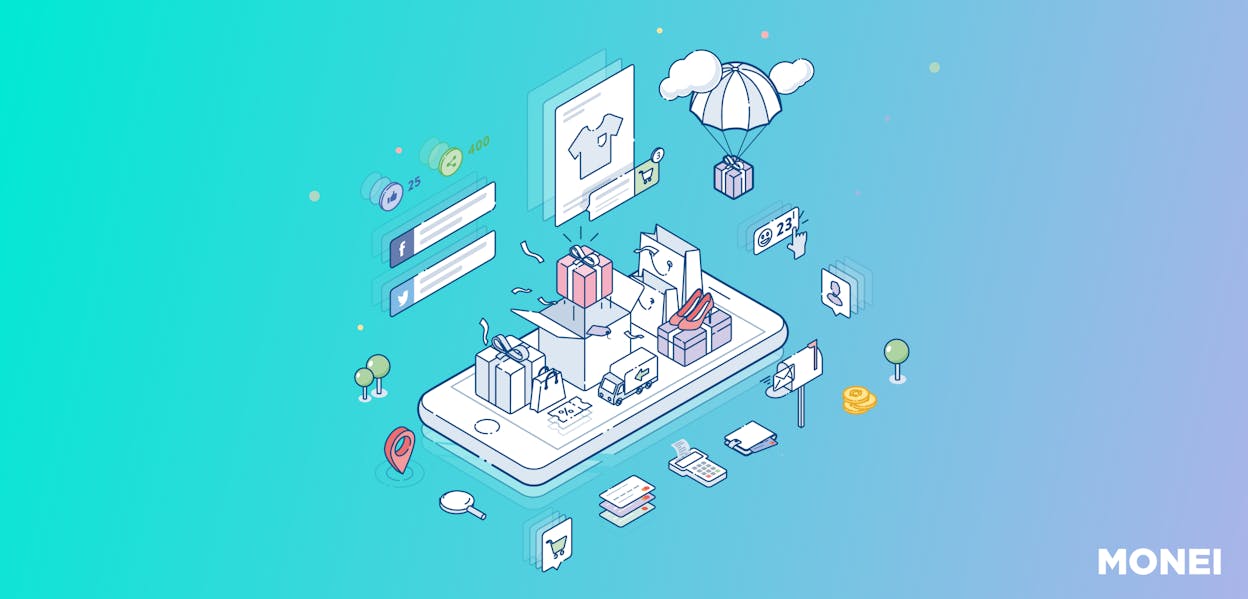 Whether you're just starting out or in the process of scaling your business, processing payments securely while making sure your customers enjoy a frictionless experience is crucial. 
Integrated payments are one way to do this, providing many benefits for both your company and your customers.
But what exactly are integrated payments? And how can you add them to your business? 
Use this article as your guide to learn: 
What are integrated payments?
Integrated payments embed payment processing within a software application, which provides your customer with a seamless transaction experience. In store, it means connecting a point-of-sale system (POS) to a payment processor, taking away the need for manual processing or separate terminals and online, integrated payments ensure sure your customer isn't redirected to a separate, external payment system. 
This means a customer can pay with a credit card, debit card, Apple Pay, Google Pay, Bizum, or multiple other payment methods without being redirected to another payment system or screen, something that can help you reduce abandoned online shopping carts and build trust. In fact, according to Statista, 40% of shoppers worldwide don't complete an order if their preferred payment methods aren't available, 33% abandon a purchase due to a lack of clarity at checkout, and 29% fail to finish a transaction for security reasons. Integrated payments can help you overcome all these obstacles and more.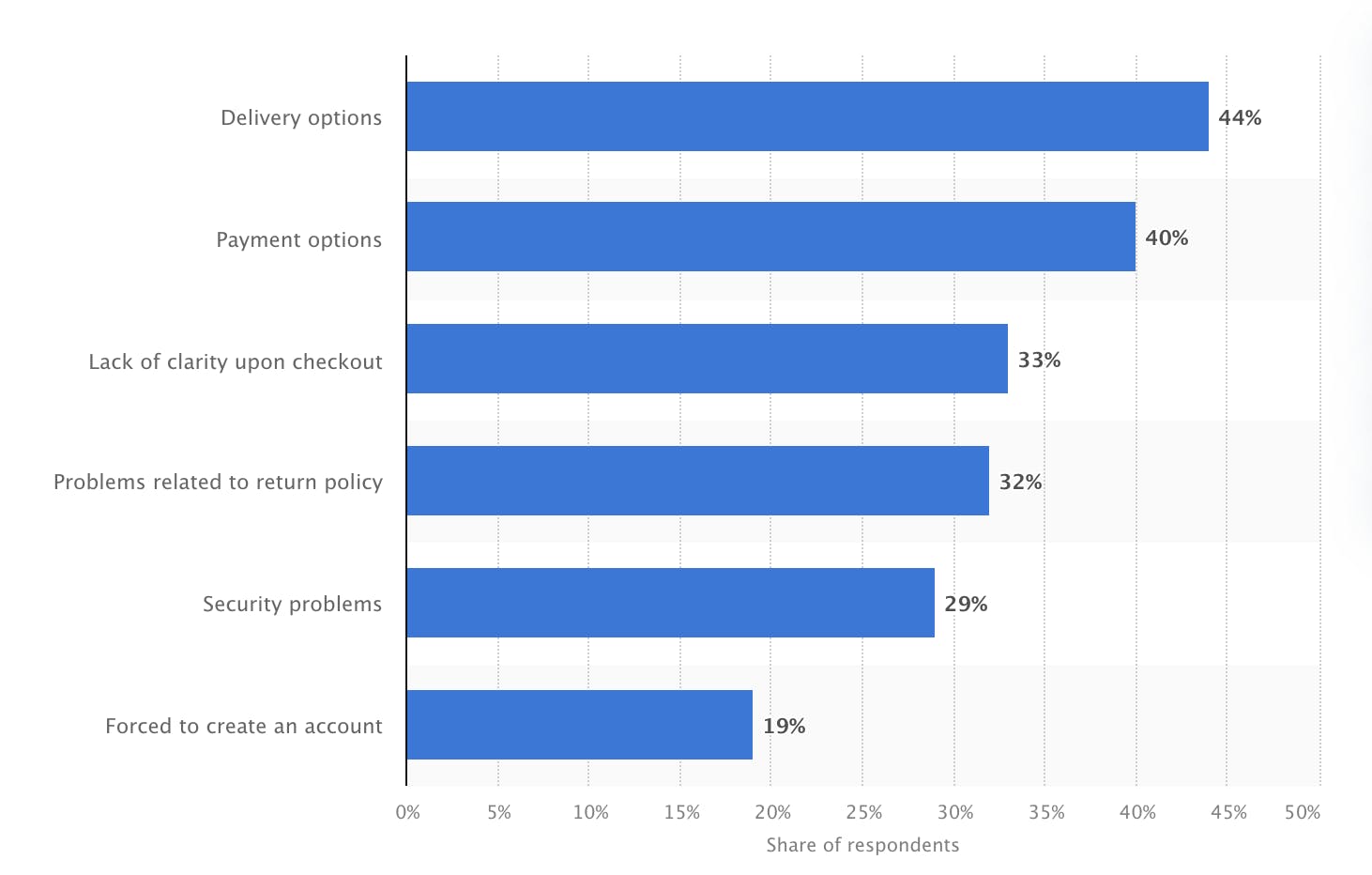 Benefits of integrated payments for businesses and customers
There are many benefits associated with integrated payments for both your business and your customers, from security to data management to flexibility. Let's take a closer look:
Business benefits
Accepting secure payments that integrate with the most important software applications in your system, come with many benefits:
Increased revenue
Without revenue and  sustained growth, your business will cease to exist. When customers find it easy to pay, they're less likely to abandon their cart and more likely to complete a purchase. This increases revenue in the short term but also means customers are more likely to return.
Cash flow control
All the revenue in the world won't help if you don't have available funds at the right time. You need to know how much available cash you have to pay suppliers, cover employee salaries, and manage every other expense, plus you need some redundancy in case of an emergency. With a solution that tracks money coming in and leaving in real-time, it's much easier to understand and control your cash flow.
Security
By design, integrated payments reduce the risk of data breaches and fraud by protecting sensitive customer information, like credit card numbers and personal details. 
Efficiency
Running a business is much easier when you don't have to do everything manually, which is why streamlining the payment process with automated tasks, providing robust payment functionality, and generally making your operations more efficient is an important benefit. 
Data management
Understanding your customers better allows you to provide superior support and tailor your solutions to their needs. It's much easier to do that when you have valuable data and insights on customer behavior and payment trends that come with integrated payments.
Omnichannel processing
Customers no longer shop in just one place. They want access to your stock whether they're shopping online or in-store. With connected backend systems, you can easily support omnichannel payments and processing, plus you keep all of your data connected and in one place. 
Inventory updates
Keeping data up to date is much easier with a payment system that connects directly to your inventory. As soon as a customer buys an item, it's removed from your stock system and you know the exact price it was sold for. With that kind of critical information, you can streamline day-to-day operations.
Customer benefits
A customer benefit is often a business benefit too and there are plenty of ways integrated payments support customer needs:
Convenience
Being where your customers are makes it more convenient for them to buy your products or services. With integrated payments, they can experience the same process regardless of whether they pay on your website, through a mobile app, or in person.
Flexibility
Customers all have their preferred ways of paying. Whether it's with a credit card, debit card, Apple Pay, Google Pay, Bizum, or another local payment method, they expect you to adapt to their needs. It gives them greater flexibility and makes it more likely that they'll come back to buy from you in the future.
Information sharing
It's not just businesses that need to keep on top of information and data. Customers do too. An accessible system that offers detailed receipts and purchase history is great for tracking expenses and budgeting. 
Alternatives to integrated payments: Are they worth it?
The short answer is no. But knowing your options is important so you can make the best decision for your business. 
Manual processing
Processing payments manually was the standard for many years, which is why many businesses continue in that vein. You input details by hand and update your accounting system manually too. It's time-consuming and often leads to human error, making it inefficient and frustrating for customers. 
Standalone software
Some standalone software systems have reasonable benefits but as they are not connected to your internal software or payment system, you still need to switch between different applications to complete a payment. This is, once again, inconvenient and can lead to errors or discrepancies. 
Hosted payment gateways
Hosted payment gateways are independent providers that process online payments for you. They work in a similar way to integrated payments but, in many cases, they require customers to leave your website or app and go to a separate webpage to complete the transaction. This can lead to an increase in cart abandonment. That's why at MONEI, our payment gateway services seamlessly integrate with popular e-commerce platforms and  custom-built websites so your customers are never redirected to a third-party URL.   
Integrated payment processing with MONEI: How to get started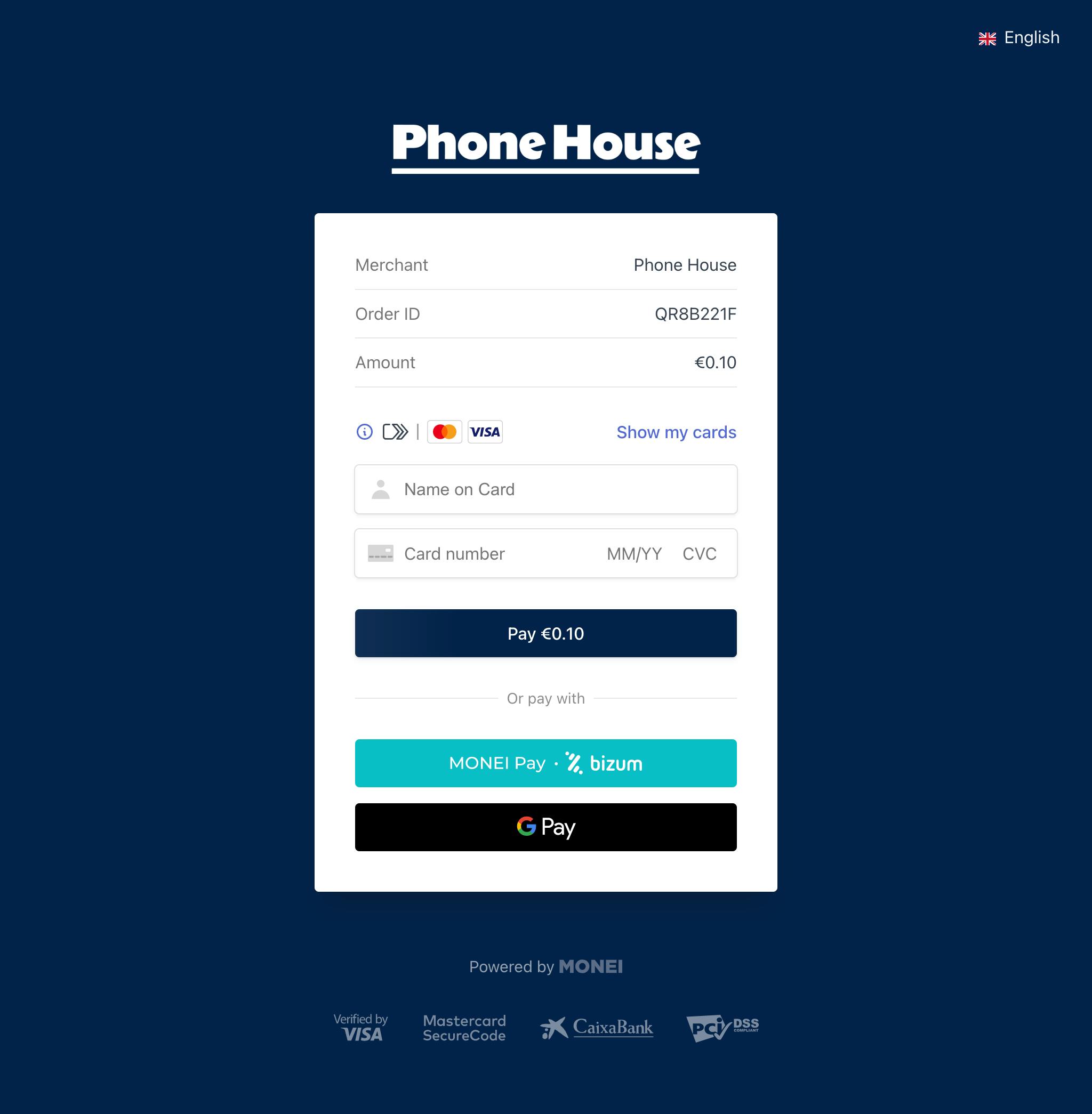 MONEI offers integrated payment solutions for businesses in a range of sectors. For e-commerce stores, retailers, and SMEs, get started with the following steps. If you have a business platform or SaaS company, get in touch to learn more about MONEI Connect. 
1. Sign up for a MONEI account
Complete the required information, including business details, and banking information for settlements. 
2. Choose your integration method 
MONEI offers several integration methods, such as plugins for popular e-commerce platforms, direct API integrations, and more. Decide on the most suitable one for your business needs and technical capabilities.
Integration via plugins (for e-commerce platforms). If you're using a popular e-commerce platform like Shopify, Adobe Commerce (Magento 2), or PrestaShop, use a pre-built plugin. Install the plugin on your platform, and configure it using the provided API keys. 

Direct API integration. For custom integrations or platforms not supported by plugins, you can use MONEI's API. Review our API documentation to understand the integration process. Then implement the required API calls in your application to initiate, process, and confirm payments.
3. Configure payment method settings
4. Test the integration
Run test transactions without real money being involved to ensure all payment flows work correctly, including successful payments, declined payments, refunds, and more.
5. Go live
Once you're satisfied with the test results, switch from sandbox mode to live mode to start accepting real payments from customers. And remember to customize the appearance of your payment page with your logo and brand colors. 
6. Monitor and manage transactions 
Monitor transactions, view reports, handle refunds, and manage other payment-related tasks from your dashboard. 
👋 If you encounter issues or have questions, consult our dev documentation and support center, or reach out to us and we'll reply as soon as possible.

Integrated payments FAQ
How do integrated payments work?

Integrated payments work by embedding payment processing functionality directly within a software application or platform, allowing for transactions to be completed without the need to switch between multiple systems or platforms.
What is the difference between integrated and embedded payments?

Integrated payments allow your customer to pay without leaving your site or your system, by connecting a software application with a payment gateway. Embedded payments are similar but take it a step further. The payment process is a seamless and almost invisible part of the user experience
What are the benefits of payment integration?

There are many payment integration benefits for businesses and customers alike. For example, your customers get greater flexibility, convenience, and information sharing, and you get increased revenue, better cash flow control, and increased security.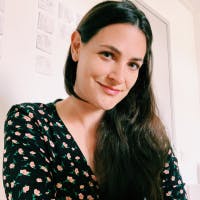 Alexis Damen
Alexis Damen is the Head of Content at MONEI. She loves breaking down complex topics about payments, e-commerce, and retail to help merchants succeed (with MONEI as their payments partner, of course).