MONEI News
MONEI and Meta Join Forces to Offer Instant Payments via WhatsApp
Alexis Damen | May 17, 2023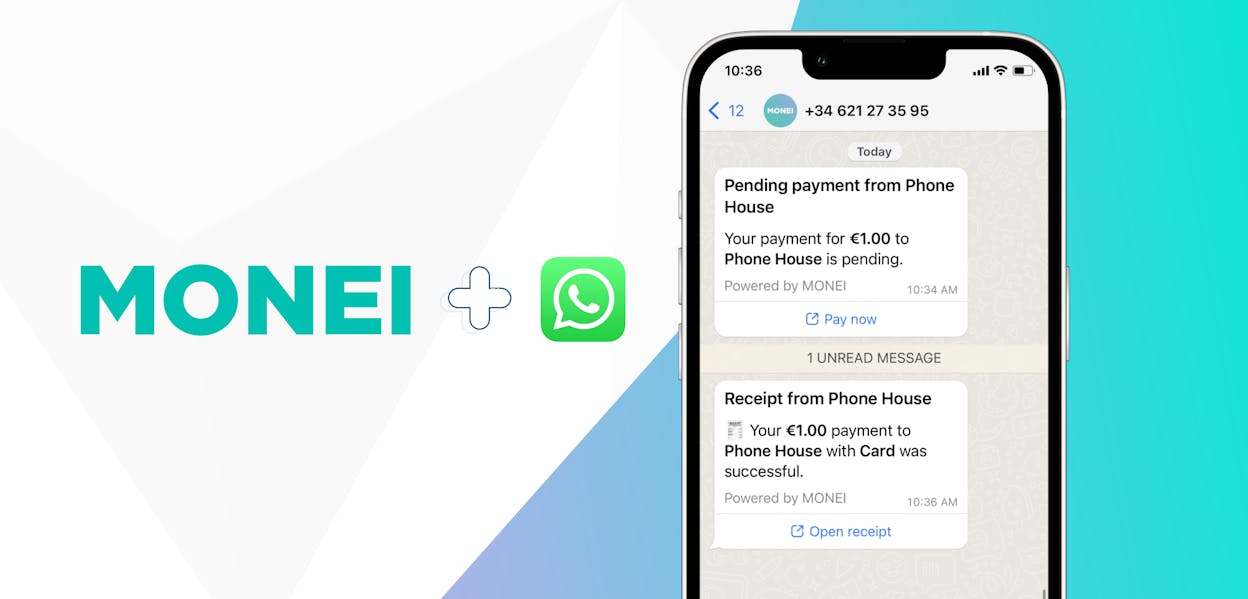 This simple, fast, and secure solution lets merchants send a message via WhatsApp that redirects their customers to a payment page.
The merchant can set an expiration date for the payment request and configure the terminal with the currency they prefer to accept. 
Sending requests and receipts through this channel reduces friction, speeds up the checkout process, and allows customers to pay through a channel they use regularly.
MONEI, the fintech that simplifies and streamlines digital payments, closed an agreement with Meta for its merchants to send payment requests and receipts via WhatsApp.
This simple, fast, and secure instant payment solution allows merchants to use MONEI's Pay By Link feature to send a unique payment link through the messaging app. Customers are redirected to a secure payment page where they can choose their preferred payment method, including credit cards, Bizum, PayPal, and digital wallet methods like Apple Pay, Click to Pay, or Google Pay.
A few of the main benefits for merchants are the ability to send automated payment requests, set expiration dates, and configure the terminal with the currency it prefers to accept. For example, if the customer has a US card and the merchant wants their customers to pay conversion fees, the terminal is set to EUR. But if the merchant wants to clear the fees, it can set it in USD.
Sending payment requests and receipts through WhatsApp reduces friction, speeds up the checkout process, and allows customers to pay through a channel they already use regularly and are familiar with. Using it is simple for both merchants and consumers: merchants can log in to their MONEI dashboard, go to the Payments tab, and click on the Pay By Link button. After entering the customer's phone number and the purchase amount, a payment link is generated and sent to the customer via WhatsApp. 

The customer receives a pending payment request notification that they can complete from a secure payment page where they can select their preferred payment method. Finally, the customer receives an automatic receipt via WhatsApp and can click on Open receipt to see it immediately.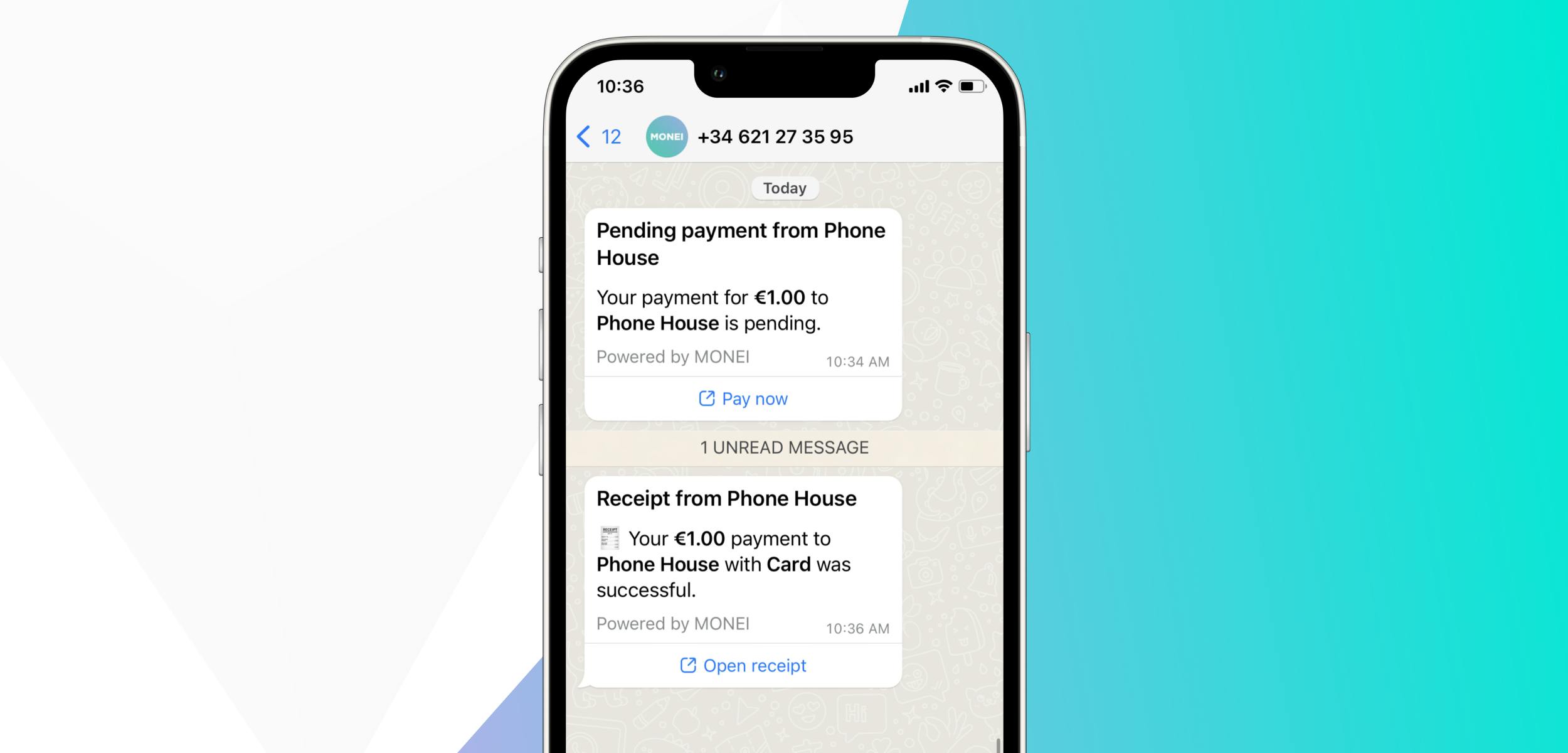 "With mobile being the favorite device for Spaniards to make online purchases and the WhatsApp app monopolizing the market share, it was necessary to find a tool to take full advantage of new trends and streamline digital payments for merchants and consumers."
Álex Saiz Verdaguer, CEO and founder of MONEI
Mobile purchases lead online shopping in Spain
This solution arises at a time when the mobile phone is the preferred channel for Spaniards to make online purchases, capturing a market share of 63.73% so far in 2023. This represents a considerable increase compared to last year, when purchases made from mobile devices only amounted to 57.01%, according to our data after analyzing more than 335,000 successful transactions carried out during the last year.
In 2023, WhatsApp monthly users already add up to more than 2.24 billion, which makes it one of the most popular mobile messaging apps in the world. Specifically in Spain, the application dominates the market, accounting for 91% of users.
About MONEI  
MONEI is a fintech that simplifies and speeds up digital payments (online and off). The company allows any entity to integrate with Shopify and other e-commerce platforms through a simple payments API.
Thanks to MONEI's technology, users can combine more than 40 payment methods through a single platform. It currently has agreements with all Spanish banks to add all entities with Shopify and other e-commerce companies. In this way, any online store can transact with the Spanish bank of their choice.
The fintech has also developed MONEI Pay, the first mobile payment application (available on iOS and Android) that allows physical businesses to accept payments from their mobile phone by generating a digital QR code, thus eliminating the need for traditional POS devices at points of sale. 
MONEI is a member of several working groups within the European Payments Council and the European Central Bank. It also has a payment entity license from the Bank of Spain, which allows it to carry out payment services, and have a contractual relationship directly with Spanish businesses.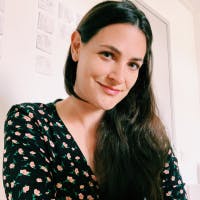 Alexis Damen
Alexis Damen is the Head of Content at MONEI. She loves breaking down complex topics about payments, e-commerce, and retail to help merchants succeed (with MONEI as their payments partner, of course).