E-Commerce Tips
A Simple Guide to Omnichannel Retail Strategy
Alexis Damen | October 17, 2022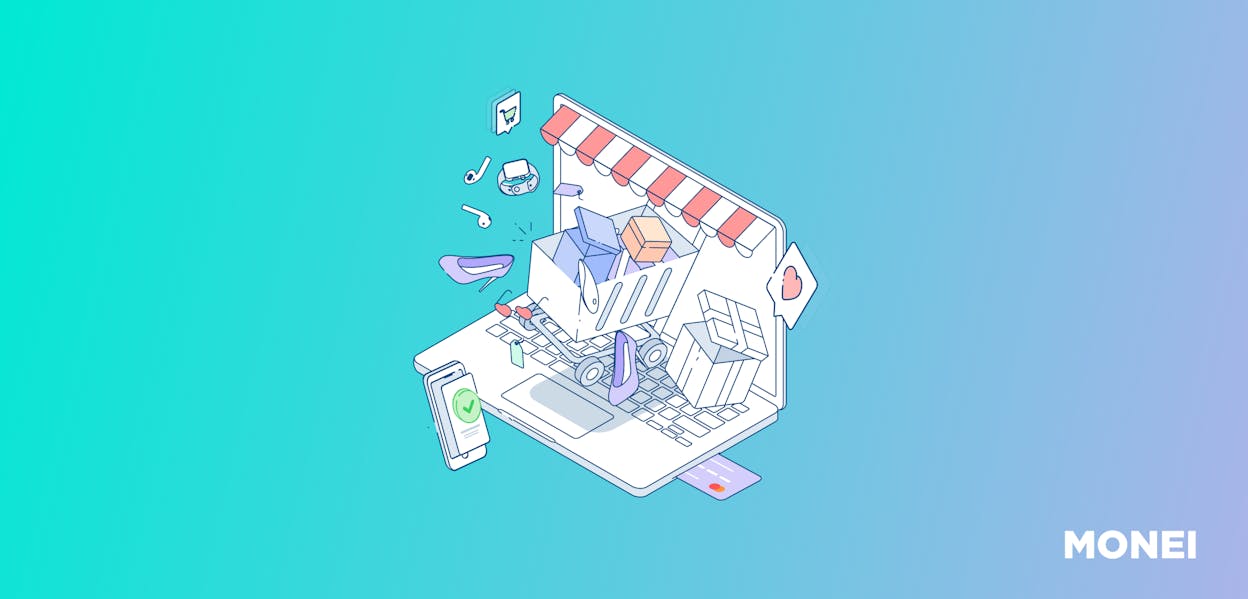 Where can customers buy your products? Online? Using a mobile app? In-store? All of these places and more? An omnichannel retail strategy makes it easier for customers to find your business and spend money. Instead of making your customers find you, you go wherever they are.
Although using an omnichannel strategy can do wonders for your business, there are a few questions to ask before you start. What are the key elements of a strong omnichannel retail strategy? Why is it good for your business? How can you make it work? In this article, you'll get answers to these questions and more.
Table of contents
What is an omnichannel retail strategy?
An omnichannel retail strategy combines sales, marketing, and customer service to create a seamless and unified customer experience wherever your customers find you. You may have also heard the terms omnichannel commerce and omnichannel sales, which are similar. But it's easy to confuse multichannel and omnichannel retail strategies so let's take a closer look at their similarities and differences.
The difference between single channel, multichannel, and omnichannel retail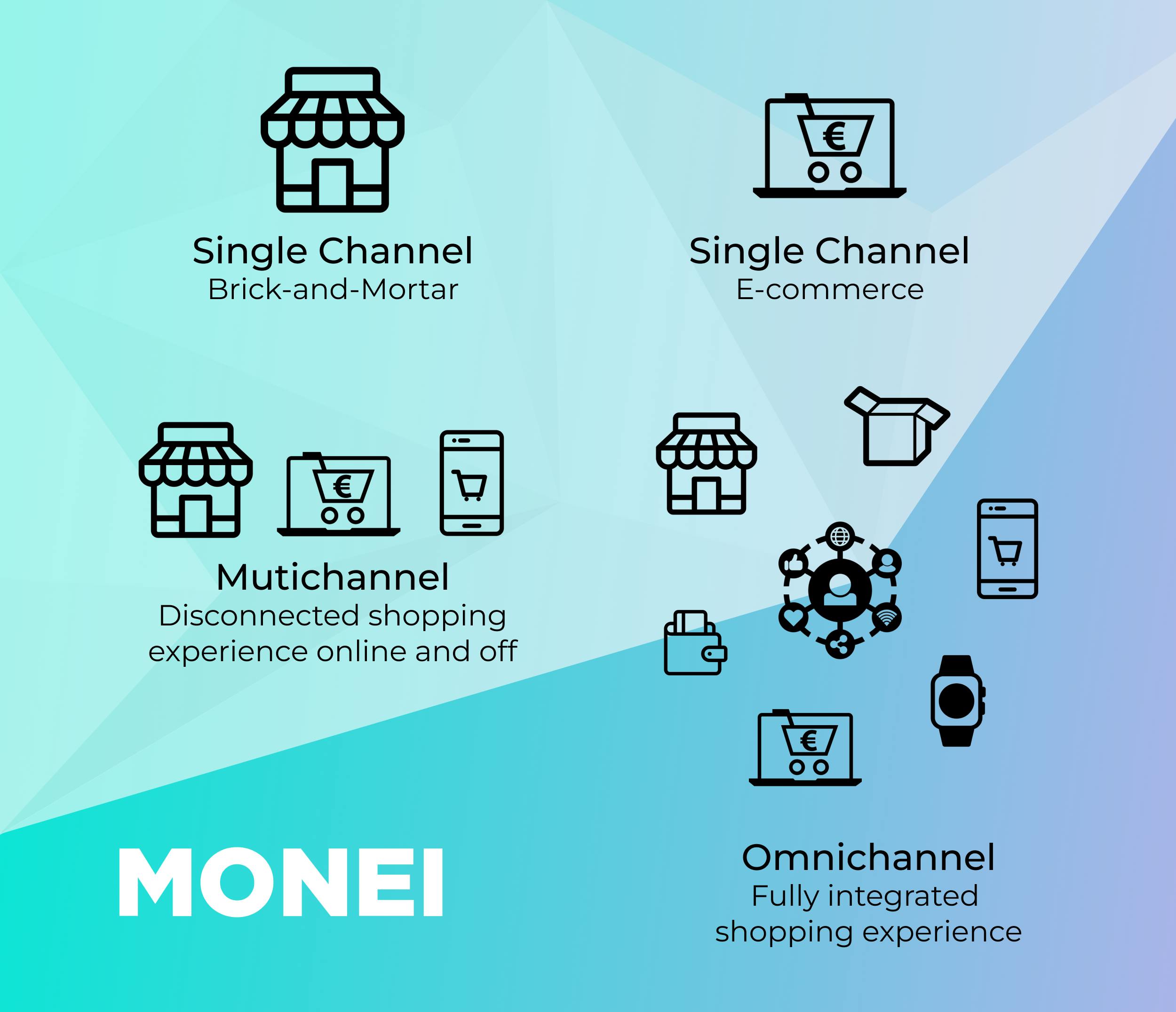 Single channel. As you might expect, single channel businesses sell from just one physical or digital location. That could be in a brick-and-mortar store, through an e-commerce website, via a marketplace such as Etsy, on social media, or using an online app.
Multichannel. Multichannel businesses sell from more than one location. This could be multiple online locations but it's more common to have at least one physical and one digital location.
Omnichannel. Just like multichannel, omnichannel selling takes advantage of multiple locations (physical and digital). Omnichannel sales stand out because the customer shopping experience is fully integrated. Customers can order an item online and pick it up in-store, try on a product in-store and opt for local delivery, scan a QR code for additional product information or to schedule local delivery, and much more. 
The key elements of a strong omnichannel retail strategy
With the right elements in place, an omnichannel retail strategy offers your customers what they expect and leaves room to delight. Let's discover the four key elements of a strong omnichannel retail strategy:
Omnichannel sales. A strong omnichannel sales strategy is about understanding your customers. One of the key parts of this is knowing where they are and how they buy. If it requires multiple touchpoints in various locations, you'll need to be ready for that.

Omnichannel marketing. In a similar way to omnichannel selling, omnichannel marketing is about keeping contact. If your customers attend networking events, speak to them there, find them on their favorite social media platforms, and send emails directly to their inboxes about relevant topics to keep top of mind.

Order fulfillment and logistics. Can your customers pick up in-store? Do you have a delivery service? What's your shipping policy? How easily can your customers check stock levels across all your physical and online stores? Good omnichannel fulfillment and logistics will make the customer buying process seamless. 

Business operations. With multiple channels and the possibility for your customers to buy your products from several places, you'll need to keep on top of everything. It's important to know what's happening on every channel and how your sales, stock, cash flow, inventory, etc. are doing across the board.
Why an omnichannel retail strategy is good for business
Some advantages of an omnichannel retail strategy are obvious, but let's take a closer look at all the benefits: 
Increased customer retention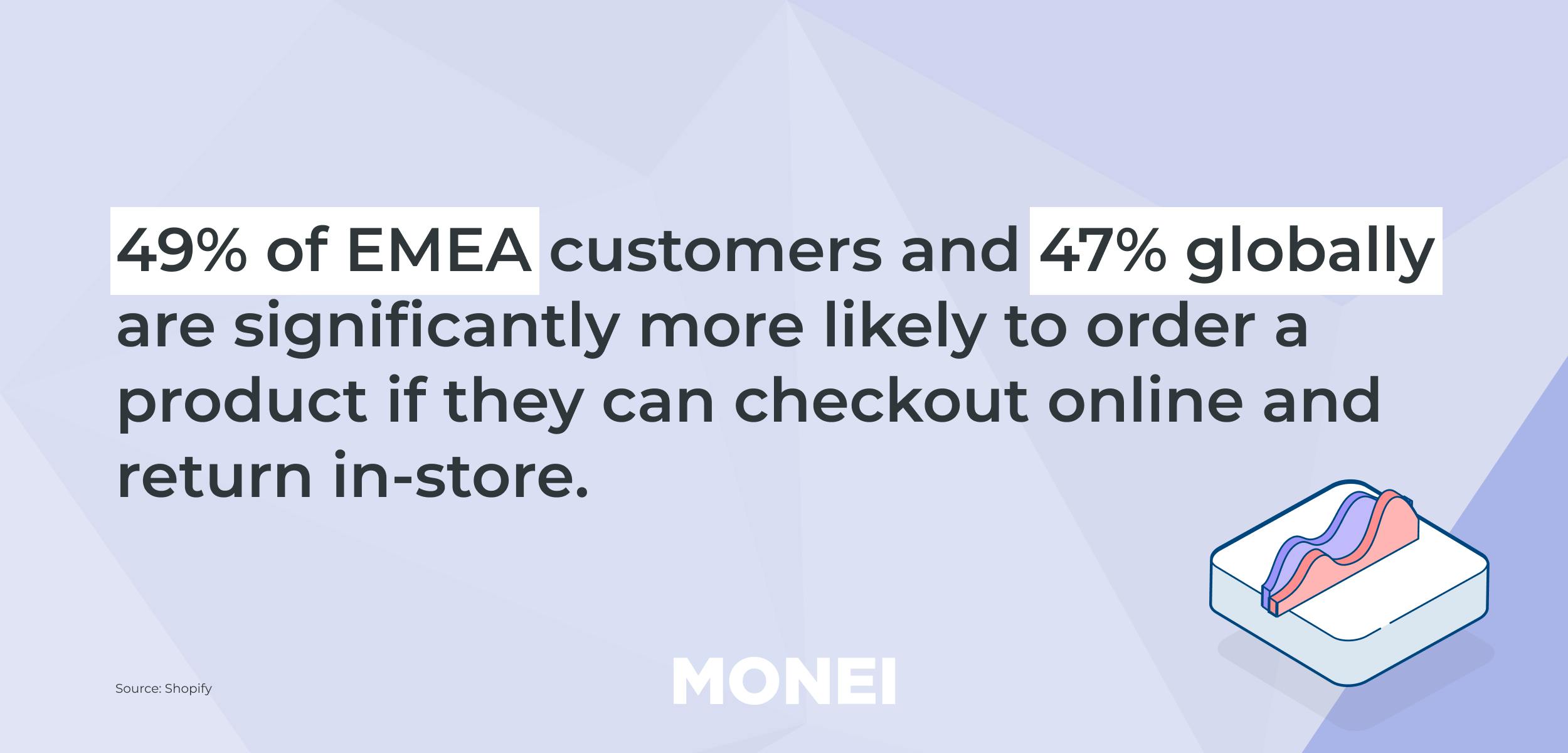 According to the Future of Retail report by Shopify, 49% of customers in EMEA (Europe, Middle East, and Africa) and 47% globally are significantly more likely to order a product if they can checkout online and return in-store. This enables a smoother customer experience, which will keep customers returning. 
A more explicit benefit comes from McKinsey and Company's Retail Speaks report. They show a 10-15% uplift potential in revenue and retention for businesses that prioritize omnichannel personalization.
Improved sales
Omnichannel sales equal improved sales. The McKinsey report mentioned above shows a 3-5% increase in customer acquisition and a 5-10% increase in satisfaction and engagement. 
Accenture's Trust in Hyper Relevance report says 58% of customers would switch at least half of their spending to a provider that excels in personalizing experiences without compromising trust. This explains why omnichannel retail strategies can help you convert and keep more customers. 
Reduced costs
Setting up an omnichannel retail strategy can seem daunting and expensive. You'll need to link your physical store to your e-commerce store, make sure you have a robust system for collecting and storing data, and put a marketing model in place that satisfies every area of the business. Although it can be a challenge at the start, it'll eventually save money and time.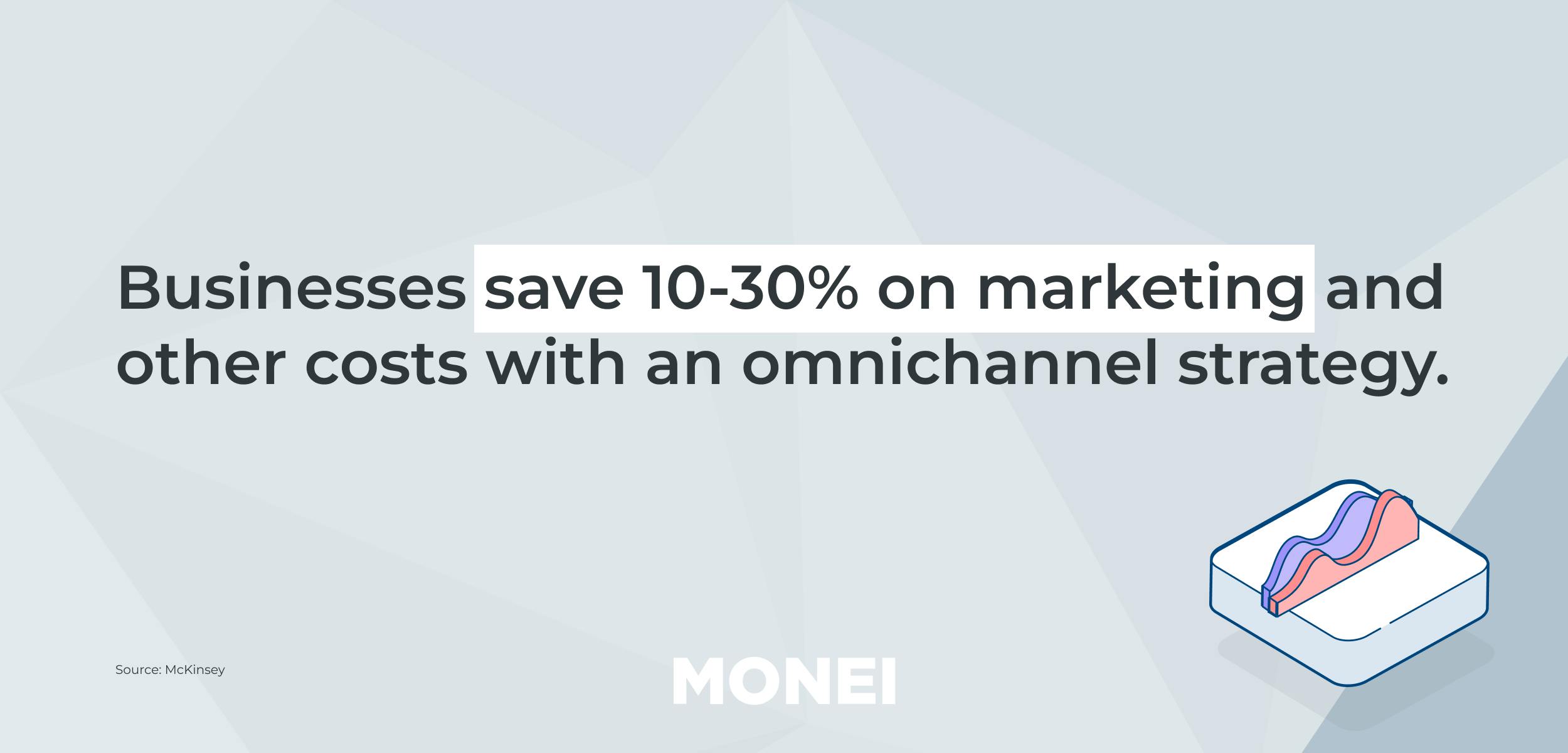 According to the same McKinsey report, businesses save 10-30% on marketing and other costs with an omnichannel strategy. That makes sense too. A marketing strategy that encompasses all channels is a marketing strategy that can be repurposed and tweaked. You only have to collect data once and you can target the right customers at the right time, in the right place.
Higher customer lifetime value and loyalty
A loyal customer is worth their weight in gold. According to Tech Jury, 43% of customers spend more on brands they're loyal to than those that they're not. As well as spending more per transaction, customers who have experienced omnichannel sales are more likely to return and stay loyal to your brand. 
This increases their customer lifetime value (CLV) — the total amount they're likely to spend at your business during their lifetimes as a customer. 
More competitive advantage
Customers are already taking an omnichannel shopping approach wherever they can. 
According to Statista, click and collect purchases or BOPIS (buy online, pick up in-store) are projected to increase from €10 billion in 2013 to an estimated €23 billion in 2023.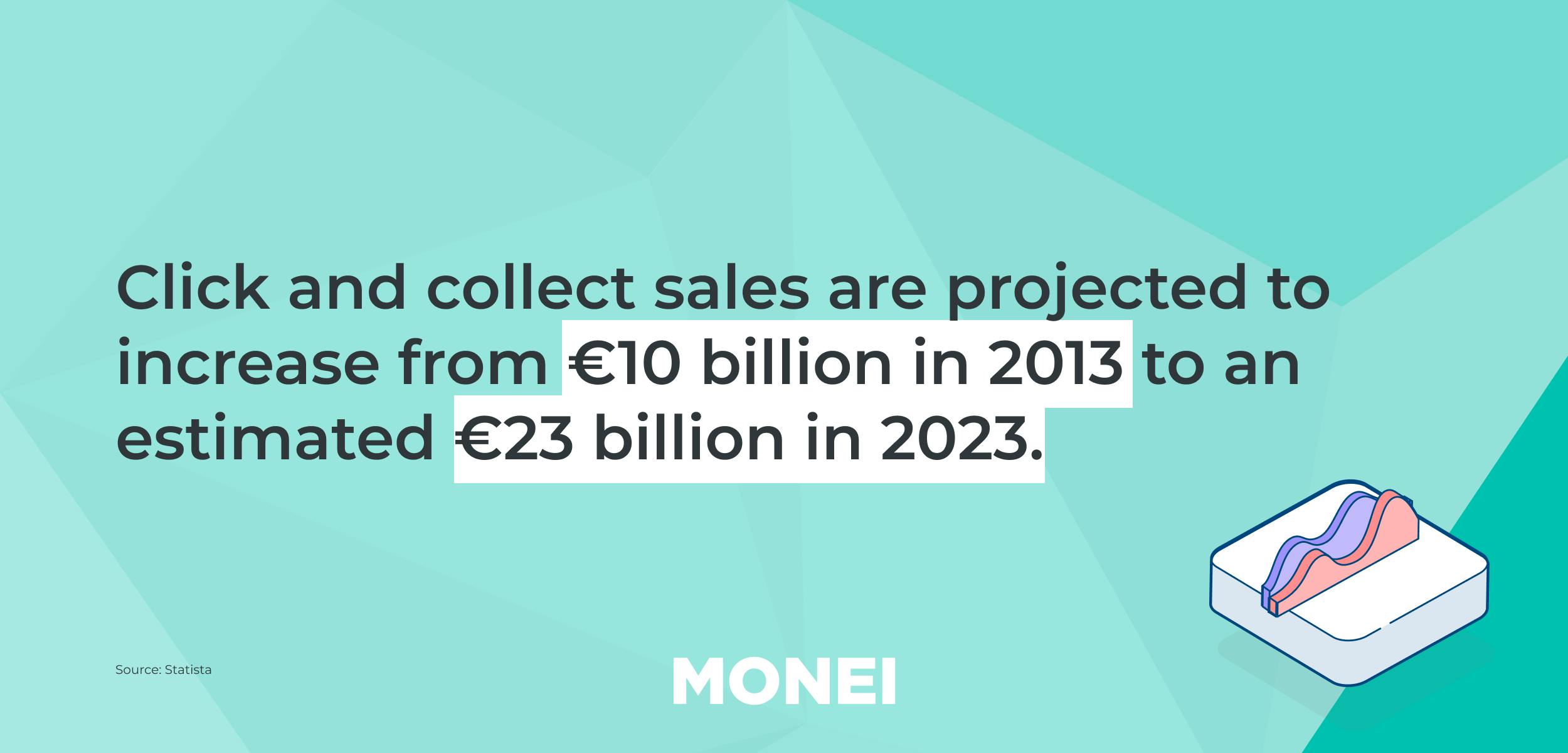 Businesses that have click and collect and other omnichannel strategies in place to convert browsers into customers will do better than retailers that don't. 
Streamlined data collection
With unconnected multichannel systems, you can still collect data at every touchpoint, but it won't be unified. For example, when a customer orders online and then goes into a store, you might have to collect the same data again.
An omnichannel system makes data collection easy. You ask for a customer's information once, whether it's online, through an app, in-store, or at a pop-up event. That information is stored in a central database and every interaction in every location gets logged in one place.
Easier personalization
With a clearer view of customer information, you can engage with them accordingly, either based on buying behavior, preferred channels, location, and more.  Collecting core customer information once means you can keep an eye on their preferences every time you interact. You can offer relevant marketing content, take opportunities to sell products that you know they're interested in, and increase engagement using one system. 
How to implement your omnichannel retail strategy
You've seen the benefits of a strong omnichannel retail strategy but it can feel overwhelming to implement one. Where do you start? How do you make it work? Let's find out: 
Understand your customers
Hopefully, you already have a good understanding of who your customers are but there are a few points that will really help with your omnichannel sales. Start by collecting data during every interaction and linking it to their account. 
Study the data to see where your customers currently shop, which devices they use online, and how often they shop in a physical store. Try to get as much personal information as possible without crossing the line of being intrusive. This will help to segment your customers into groups. Sometimes offering a small incentive is enough to persuade your customers to fill in a survey.
With more customer information you can tailor your marketing strategy. You may, for example, have customers who always travel to your store to try on outfits but only ever buy online. To encourage more in-person purchases, you could offer them in-store-only discount codes and advertise the ease of paying in-store with credit cards, smartphones, or other mobile devices, using something like a mobile payment app. 
📌 Pro Tip: Boost sales with a mobile payment app that lets you accept a wide range of payment methods. Use MONEI Pay to accept card payments, Apple Pay, Google Pay, and Bizum from your phone.  
Make every interaction a possible sale
If you're not top of mind, you might miss out on a sale. Disney is one of the best examples of this. Let's say you buy a ticket online for one of their theme parks. The next step is downloading the app, where you can check ride times, tell them all about your favorite rides, and explore customized content before you've stepped across the entrance.
Once you're in, you can easily discover where your favorite characters hang out, get your picture taken, add it to your app, and purchase it later. Every experience is immersive and there's always an opportunity to discover something new you might like. Maybe you'll get a notification that your favorite character is about to bring out a brand new show on Disney+ a few days after you've left the park. 
You might not be able to offer the same level of interaction as Disney but if you make it easier to save items and buy from any channel, you'll likely get more sales.
Create a seamless experience between online and offline
A successful omnichannel retail strategy makes shopping in-store and online feel like one interaction. And this involves many parts of the buying process from payments to customer service to order fulfillment options. For example, your customers may want to pay using a local payment method, digital wallet, or credit card — whatever their preferred payment method is, it's important to have it available online and in-store to provide a frictionless omnichannel payments experience. 
💡 Pro Tip: Use MONEI to diversify your omnichannel payment stack from a single platform. Accepting card payments is essential. But it shouldn't be the only payment method available on your checkout page or in-store. Adding alternative and local payment methods is crucial, especially if you have (or want to have) international customers. 📌 Get started ›› 
Another way to connect the physical and digital shopping experience and potentially save money on shipping costs is to offer free in-store pickup for online orders. Your customers might prefer to shop online and pick up from your store if it's not far away — they'll get the products faster and save money on shipping. This is also a good opportunity to increase your store's foot traffic and sales. If customers visit your store to pick up an order, they'll be more likely to discover additional products and potentially increase their order value during pickup. 
It should be just as easy for a customer who's browsing in-store to order something for home delivery. If, for example, their size isn't available or there are more colors online, a sales representative can complete a sale in-store and then have the order shipped to the customer, either from another store location or your warehouse.
Educate your customers
Whatever it is you sell, it's likely you're the expert. Your customers might need recommendations, comparisons, tutorials, and other helpful hints. Give them as much as they want and more. Make sure your staff are educated, write useful blog articles and newsletters, and create livestream videos with the opportunity for a Q&A. Videos demonstrating what you do and how you do it often perform well on social media.
Make it easy to engage
Your customer has created an account online, downloaded your app, and saved their favorite items to try on when they reach your store but there's no phone signal. Not to worry, you have in-store Wi-Fi. Small touches like this make a huge difference. Your customers shouldn't have to try to engage, it should be easy.
Some examples of this would be integrated social media and QR codes. For example, you can ask customers to follow you on Facebook, Twitter, and Pinterest accounts by displaying QR codes to easily access each profile. Customers can share photos as they try on your products and check online reviews to see what their peers think.
QR codes can also be placed on product tags so customers can easily open online product pages that show all the possible sizes and colors. This way, they can get more product information or even place the order online and have it shipped to their preferred location. 
Collect data everywhere
Every interaction is a possible sale but it's also a possible data collection point. The more information you have about your customers, their habits, and their behaviors, the easier it is to personalize your marketing and persuade them to buy from you again and again. Of course, you need to balance collecting data with data privacy and make sure you're always following GDPR rules.
Make use of automation
How much of what you do is repeatable? What can be done over and over again with few or no changes to the process? How can automation help make your business more efficient? These are all questions to think about with an omnichannel retail strategy. 
For example, you could use a chatbot to answer frequently asked questions, you could set up behavioral triggers that automatically send a marketing sequence to a particular customer segment, or you could create abandoned cart programs that entice a customer to complete their online purchase. 
One of the most commonly used automation is thank you messages. You could trigger emails that thank customers for their purchases and include an incentive to encourage repeat orders. You could use the data you've already collected to make it more personal. 
Example of omnichannel sales at work
Let's look at a possible customer journey when an omnichannel retail strategy is in place:
1. First contact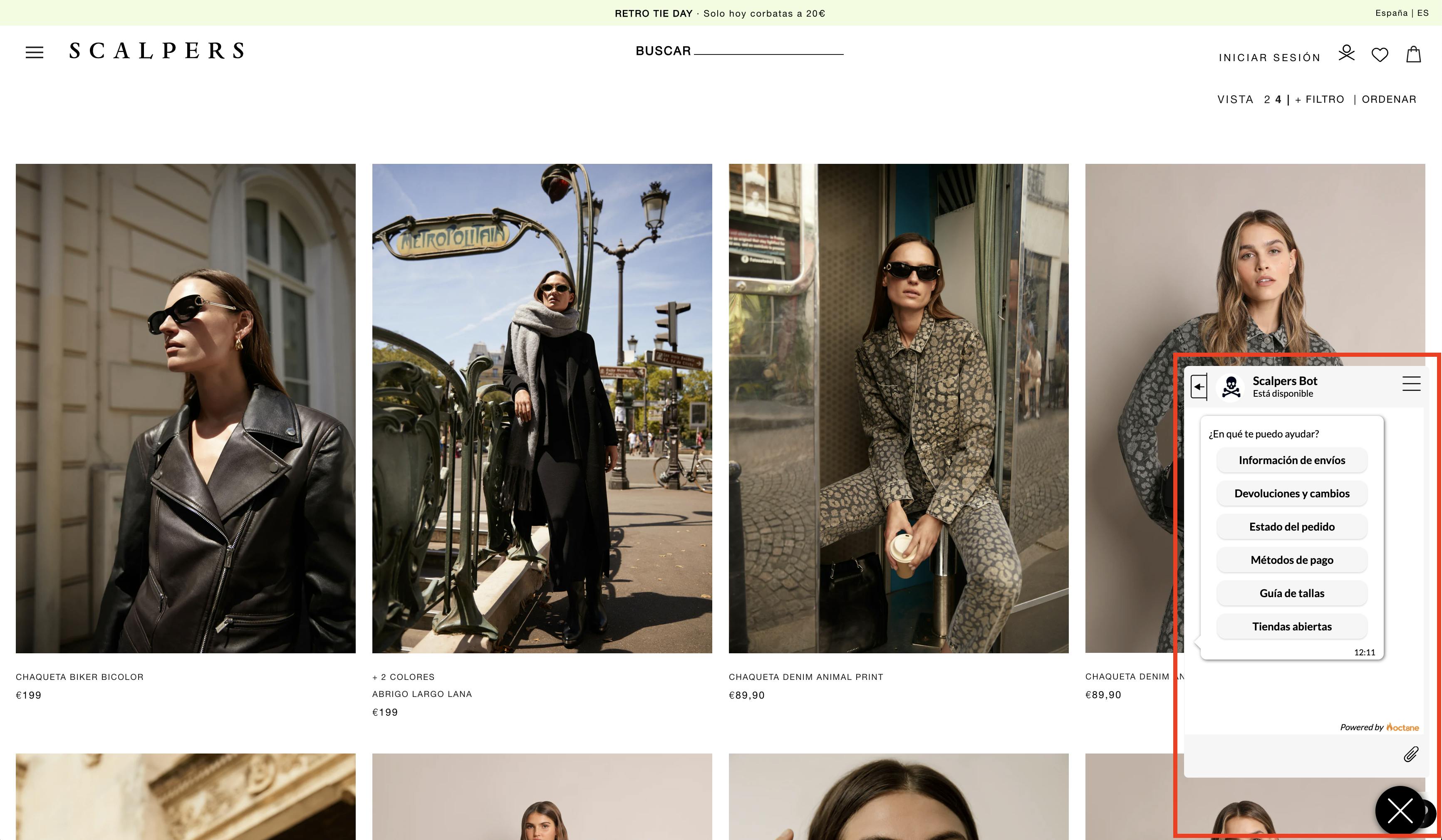 Your customer, let's call her Rachel, finds your store via a search browser and she's welcomed by a friendly chatbot, offering support and a discount if she sets up an account. From here, Rachel browses your clothing section. She seems to love one particular black leather jacket. She looks at it five times before clicking away from your website without making a purchase. 
2. A few days later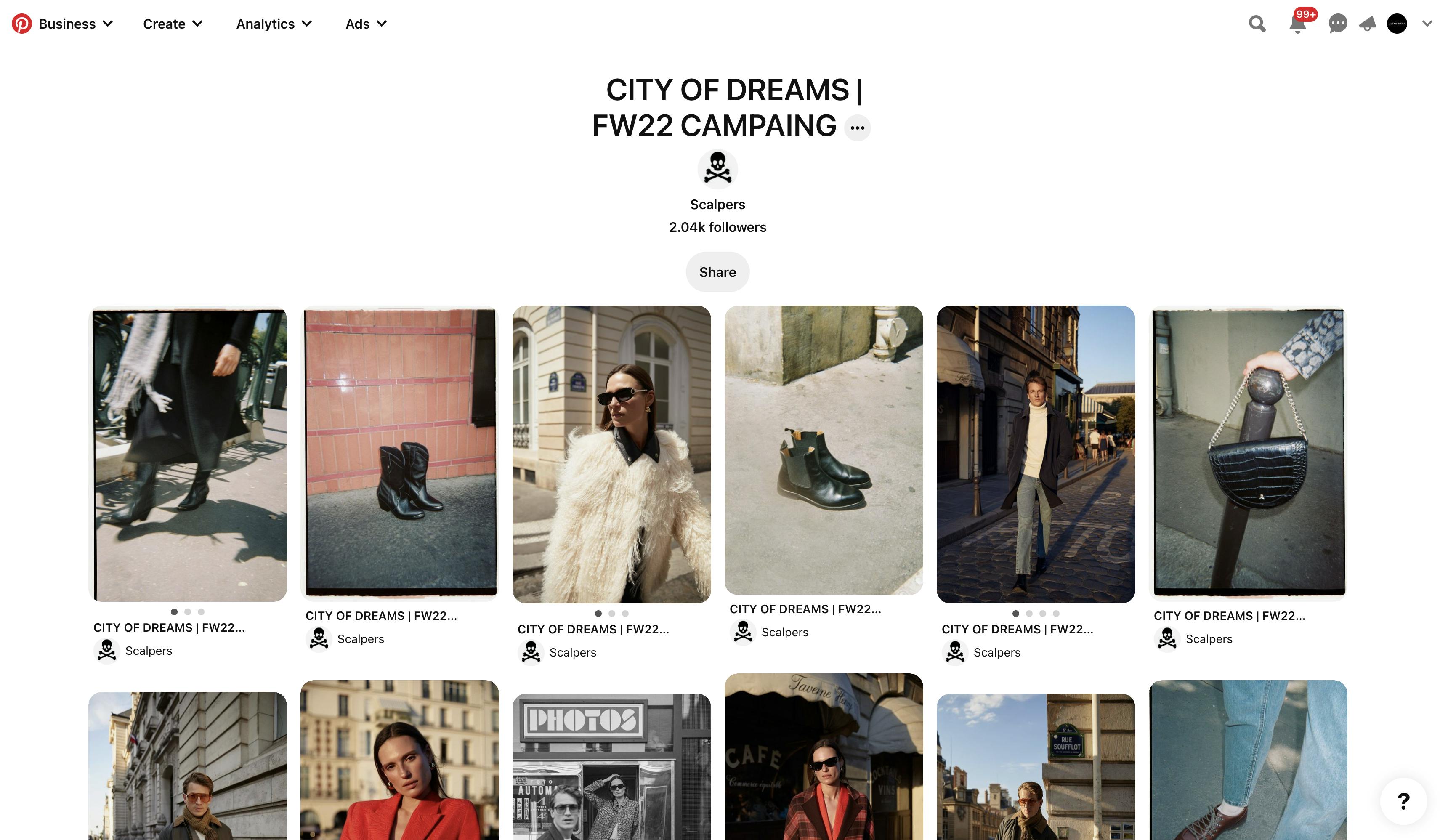 Rachel loves putting outfits together on Pinterest and she's just added a picture of your black leather jacket to a green maxi dress, warmed with the winter option of a black hat and matching heels. As she browses some boards, she spots one of yours. No ads (although it is paid promotion), no hard sale, just a picture of one of your models wearing her favorite black leather jacket and a green maxi dress.
3. The next day
Rachel decides to check out that leather jacket again. It's tempting but something is putting her off. Your chatbot reminds her that her discount is still valid. Rachel places one of your green maxi dresses in her basket and uses the discount to buy it. She pays using local currency but decides not to buy the jacket.
4. An hour after the sale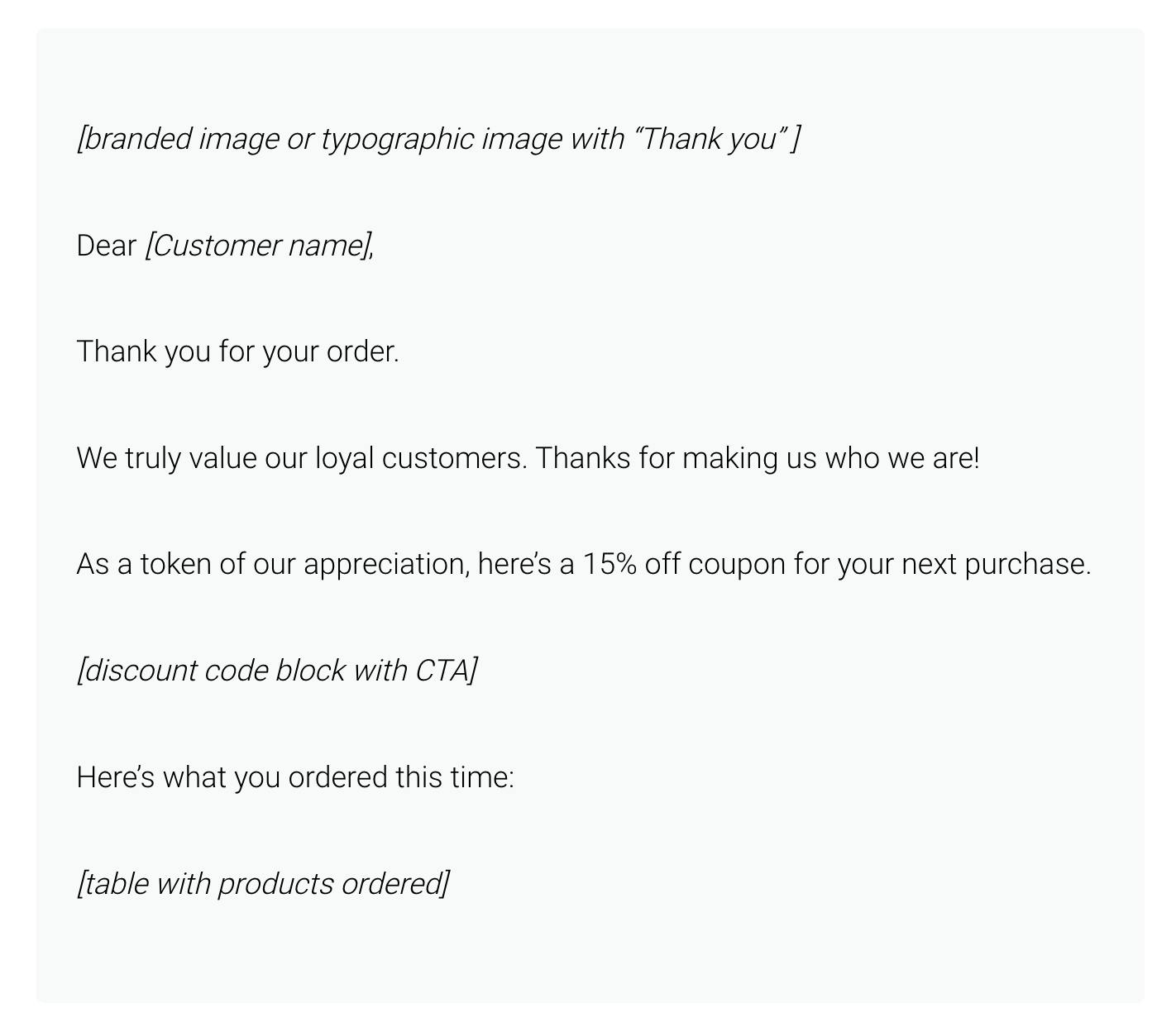 After sending a thank you email, your automated system sends another email suggesting a few items that would go well with a green maxi dress, including Rachel's favorite black leather jacket. It reminds her that she can see, try, and feel it if she goes to her local store.
5. The following weekend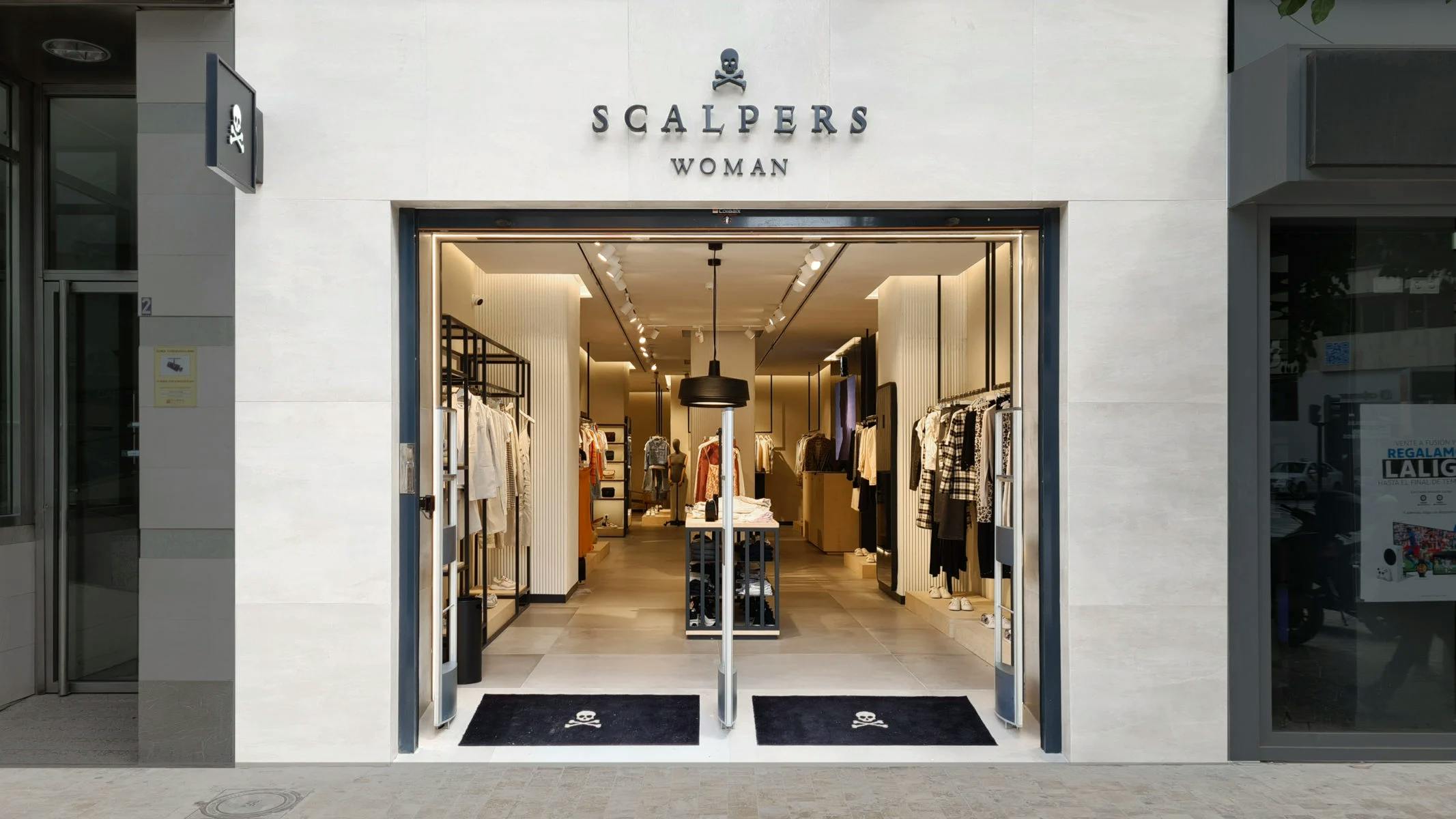 Rachel decides to go into your store. She uses the check-in facility at the door via your app that she downloaded using your in-store Wi-Fi. Upon checking in, the chatbot is triggered, "Hello Rachel, you can ask me anything you like. Here's a map of the store and I've highlighted a few items you might like to try." Rachel follows the map directly to her favorite jacket and one of your store staff asks if she'd like to try it on. 
After checking Rachel's details in the system, she notices the maxi dress purchase and suggests that the leather jacket would be the perfect addition. She also suggests looking at the bag and shoe sections to finish the outfit in style.
6. Tuesday is delivery day
Rachel buys the bag and leather jacket using her smartphone. She loves them but the shoes she wanted weren't available in her size. The store assistant tells her not to worry. They have her size in the warehouse and she'll send them directly to her home. When Rachel receives her shoes, they're accompanied by a thank you message and a discount code to use in-store or online on the brands she just bought.
7, 8, 9… time after time
You see where this is going. Rachel is contacted regularly with personal recommendations, gets to know the store staff, and feels like the chatbot is always available when she needs help. Rachel becomes a loyal customer, has a high lifetime value, and recommends your business to friends. Rachel's friends start the customer journey, and the cycle continues.
Set up your omnichannel retail strategy
Customers want to feel like they matter to you and an omnichannel retail strategy will help you succeed at this. Now you know what it is, including its key elements and how omnichannel selling can help your business (and your bottom line). You have the tools to effectively implement your omnichannel retail strategy, it's time to get started. 
Sign up for MONEI today, to make sure you're equipped to accept customer-preferred payment methods across channels.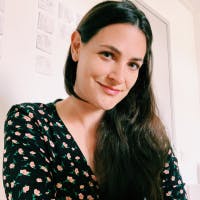 Alexis Damen
Alexis Damen is the Head of Content at MONEI. She loves breaking down complex topics about payments, e-commerce, and retail to help merchants succeed (with MONEI as their payments partner, of course).