Payments Technology
What is a Payfac? A Guide for E-commerce and Retail Businesses
Alexis Damen | January 18, 2023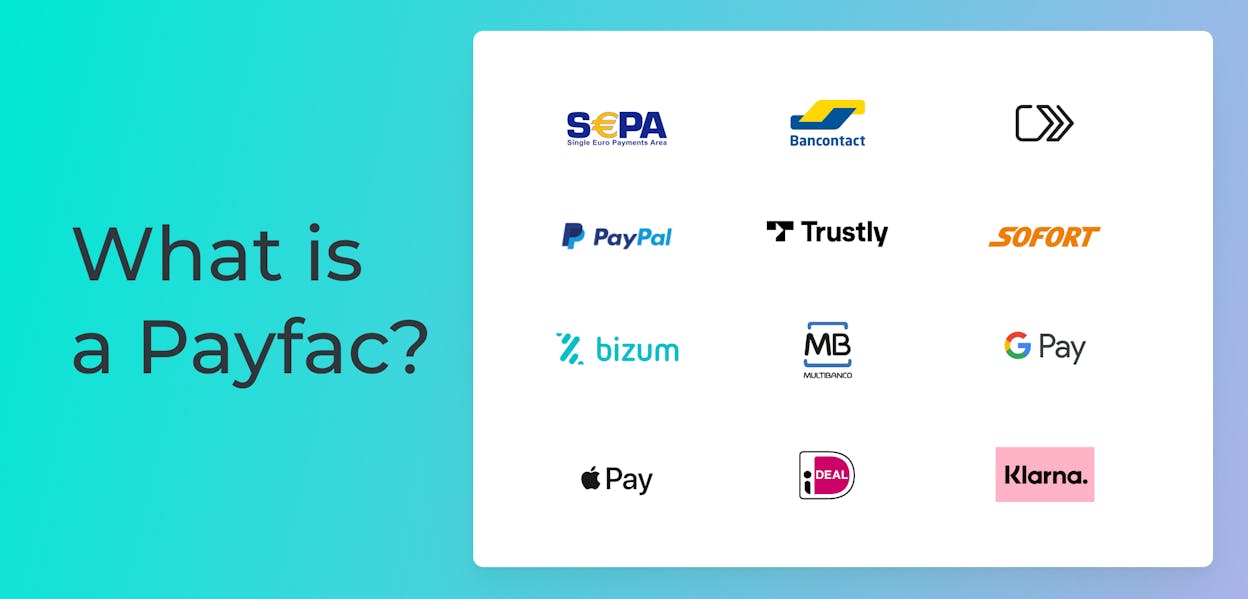 You've launched your e-commerce or retail business, you're there to support your customers, and offer the products they need, but you still need to make the payment process as easy as possible for everyone. That's where payfacs (payment facilitators) come in. 
Payfacs make accepting payments easier, but what exactly is a payfac? How does it compare to a payment processor, how does a payfac work, and do you need one for your e-commerce and/or retail business? Use this article as your guide. 
Table of content 
What is a payfac?
A payfac or PF, short for payment facilitator, makes it possible for you to accept payments from customers in a variety of ways, including card payments, direct debits, local payment methods, and alternative payment methods like mobile and digital wallets including Apple Pay and Google Pay.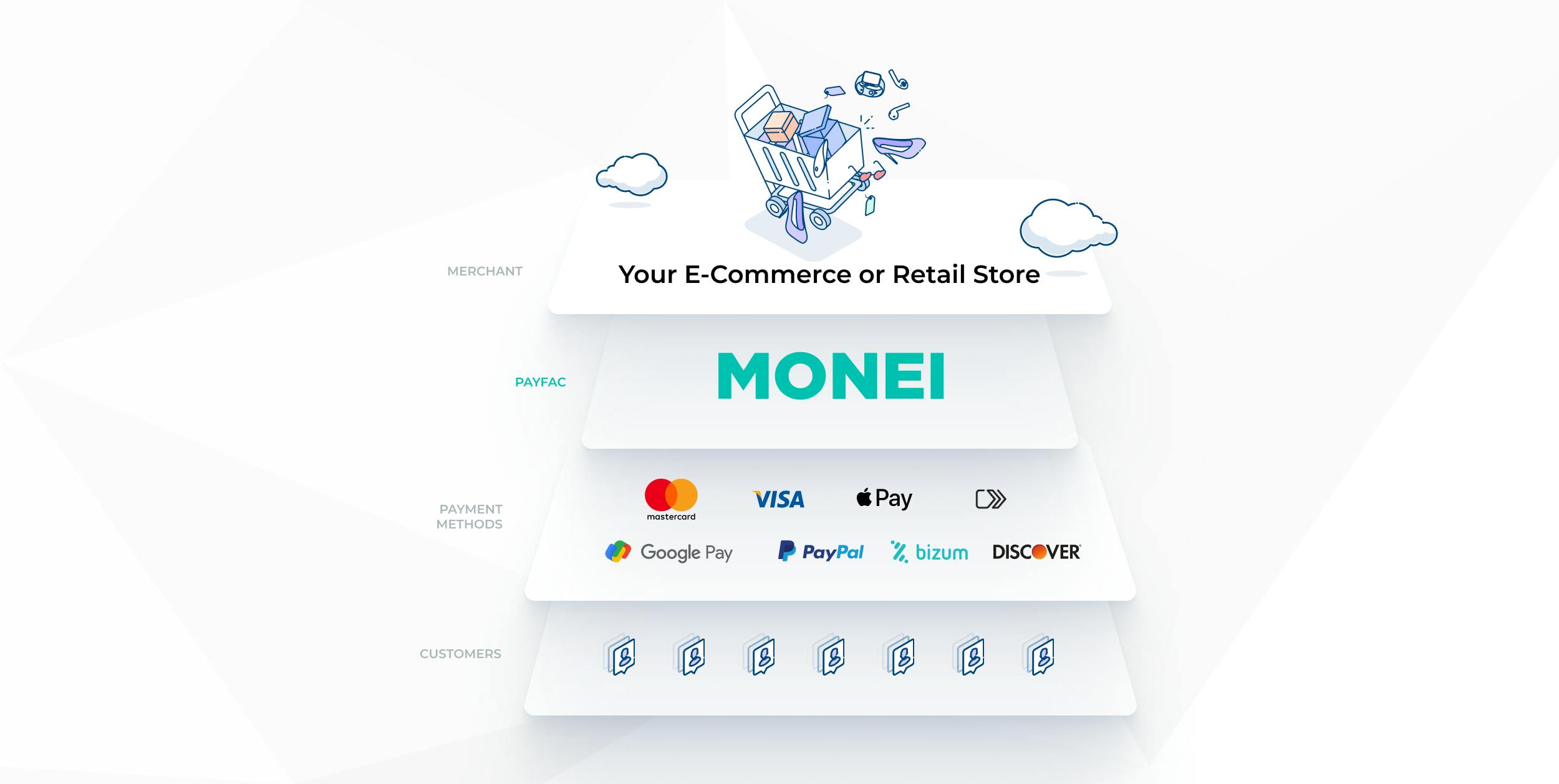 How do payfacs work?
Payfacs have direct relationships with merchant banks (also known as acquirers or acquiring banks). The payment facilitator's master merchant account is pre-approved. This allows it to act as an intermediary between your business and a merchant bank. It used to take weeks to get a merchant account (or virtual POS in Spain) so payment facilitators set up sub-merchant accounts to simplify the enrollment process. 
You can get one of two types of merchant accounts: a payment service provider (PSP) or an independent sales organization (ISO). Most businesses that process less than one million euros annually will opt for a PSP.
PSPs facilitate payments and act as a proverbial middleman between you and the merchant bank. ISOs set up a direct connection to a merchant bank for businesses that have higher transaction volumes. 
📚Further reading: Acquiring Bank vs Issuing Bank: 3 Minute Guide
Payment facilitator vs payment processor
You won't be surprised to learn that a payment processor processes payments but you might be wondering how that's different from what a payment facilitator does. The two players have different roles but work together to complete transactions. 
When a customer initiates a payment, the payfac communicates with the payment processor for the initial authorization request. Then the processor sends the request to the applicable card network and receives an authorization response. Funds (for approved payments) are then sent from the cardholder's bank to your business bank account, typically on a daily basis. 
Setting up an account with a payment facilitator is often much quicker than working directly with a payment processor. The payfac has a pre-approved merchant account and sets you up with a sub-merchant account, where your customers' payments are directed.
📚Further reading: A Simple Guide to Accepting Credit Card Payments Without a Merchant Account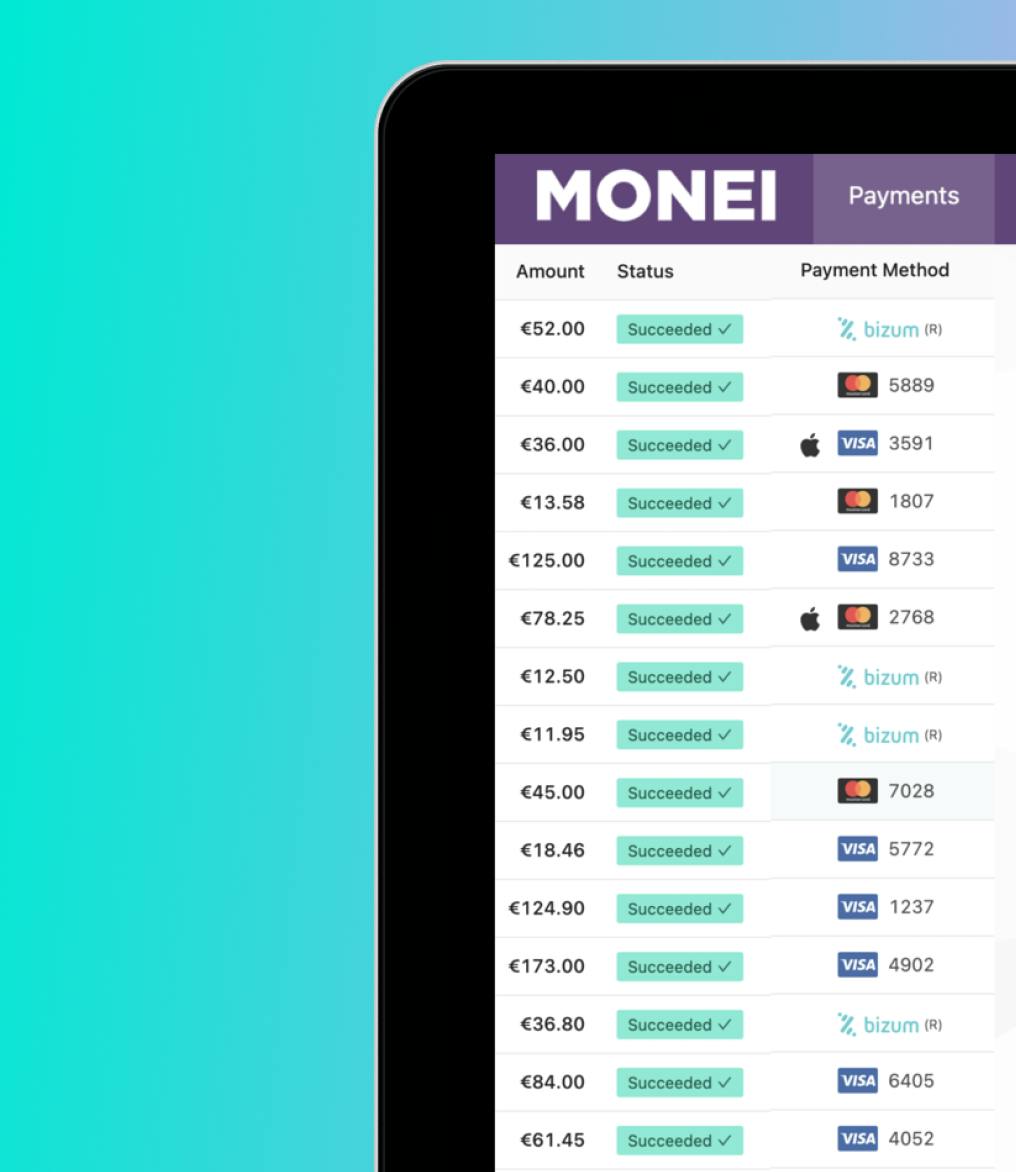 Do I need a payfac for my e-commerce and/or retail business?
Before payfacs were available, only larger businesses could set up relationships with merchant banks. This made receiving card payments, digital payments, or modern payment methods such as Click to Pay and tap to pay impossible for small to medium-sized businesses. 
Payfacs make it possible for smaller e-commerce and retail businesses to stay competitive and accept all the same payment methods as larger organizations. You don't have to go through a lengthy onboarding process and you can make your customers happy by accepting their preferred payment methods.
Is MONEI a payfac? 
MONEI is a PSP, which is a type of payfac. 
With MONEI, you can diversify your omnichannel payment stack through a single platform. Instead of going through the lengthy and expensive process of setting up multiple integrations, you can save time and money by using MONEI to accept all the payment methods you'll ever need.
Here are some of the most popular payment methods MONEI can help you accept in your e-commerce and/or retail store:
Credit cards. Visa, Mastercard, JCB, Diners Club International, and Discover
Direct debit or bank transfers. SEPA, iDEAL, Multibanco, Trustly, Giropay, Bancontact, and more
Mobile/digital wallets. PayPal, Apple Pay, Google Pay, and Click to Pay
Buy Now, Pay Later (BNPL). Klarna
📌 We regularly add new payment methods to our payments platform, so sign up for our newsletter to stay in the loop.
Start using a payfac today
Now that you know what a payfac is, how it works, and why it's a great option for accepting payments in your e-commerce or retail business, the only thing left is to get started.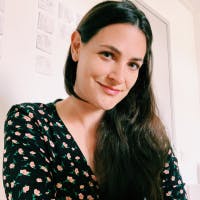 Alexis Damen
Alexis Damen is the Head of Content at MONEI. She loves breaking down complex topics about payments, e-commerce, and retail to help merchants succeed (with MONEI as their payments partner, of course).