MONEI News
Buy Now, Pay Later Installment Payments — Is All That Glitters Gold?
Alexis Damen | August 10, 2022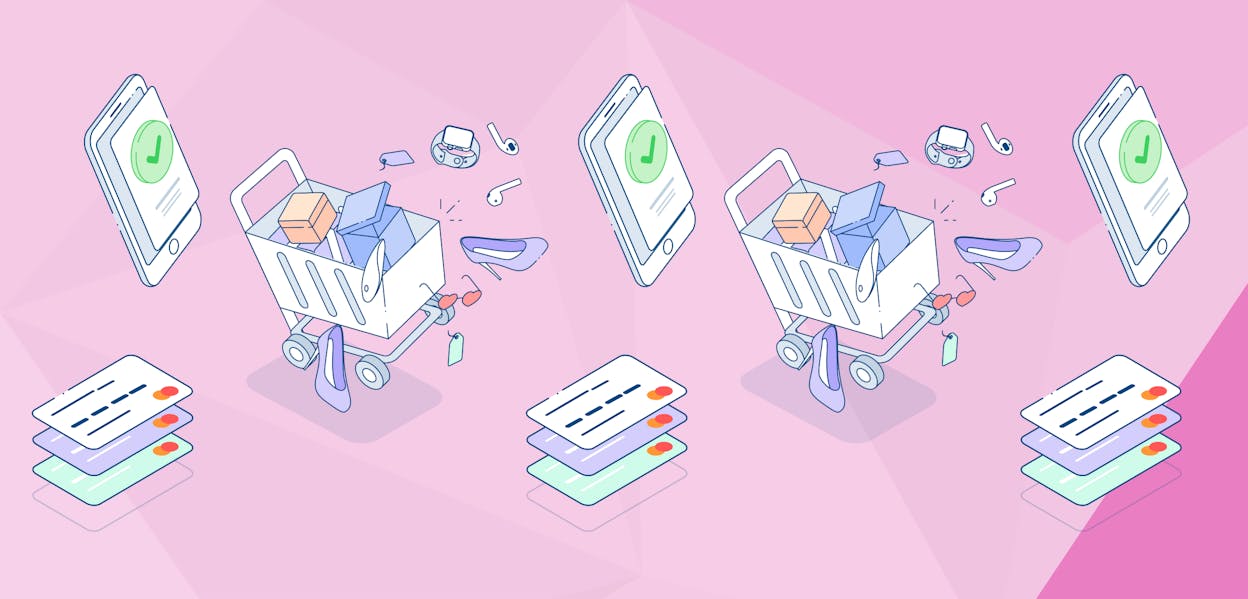 Suppose there is a world in which consumers can enjoy a product without paying for it. A world in which they can defer payments without interest, without charges, and without the need for bureaucratic red tape. Let's also assume that this payment method is not only profitable for users and e-commerce, but also for the payment service providers that offer buy now, pay later (BNPL).
This almost miraculous solution has become fashionable in recent months — who hasn't heard of "buy now, pay later"? In 2021, 55.8% of consumers used BNPL services, and in Spain, one in three customers prefers to pay later. 
Along with the rise in popularity of online shopping, we have seen the old-fashioned installment payment reinvented to attract users.
However, as nice as the theory may be, it remains to be seen whether the numbers add up. Just a few weeks ago, we woke up to the news that Klarna, the leader in the BNPL sector, had been forced to lay off 10% of its workforce — 700 workers in total. The Wall Street Journal reported that the company was reducing its valuation to $15 billion in order to raise funds. This is a significant adjustment considering that, as of mid-2021, it had a valuation of $45 billion, making it the most valuable unicorn in Europe. 
The fine print of buy now, pay later 
It is a fact that the pandemic has transformed e-commerce shopping experiences and consumer behavior. According to PYMNTS, BNPL's user base grew by 85% in 15 months from 2020 to 2021 for reasons such as the ability to spread payments over time, ease of use, budgeting monthly expenses, and more illustrated in the diagram below.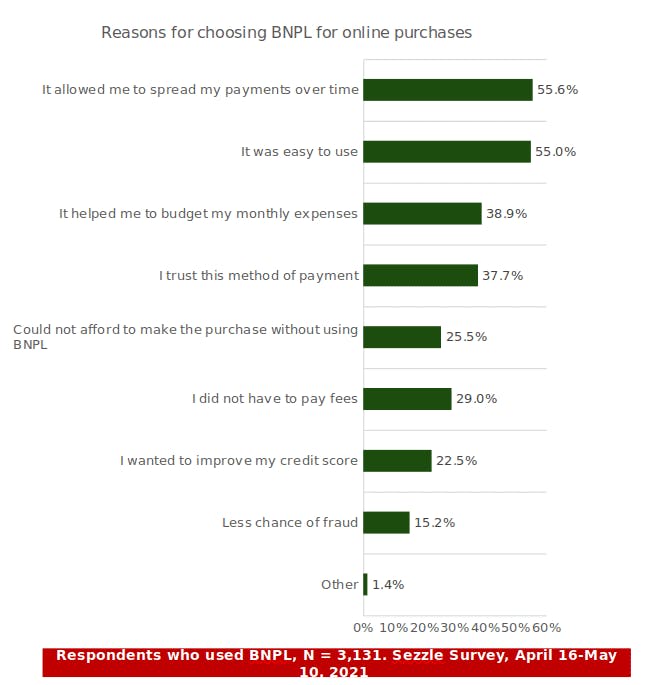 Gradually the acceptance of buy now, pay later has increased and applied to a wider range of products. The public is demanding to use BNPL not only for mortgages but also for everyday products such as pants or even exercise bikes.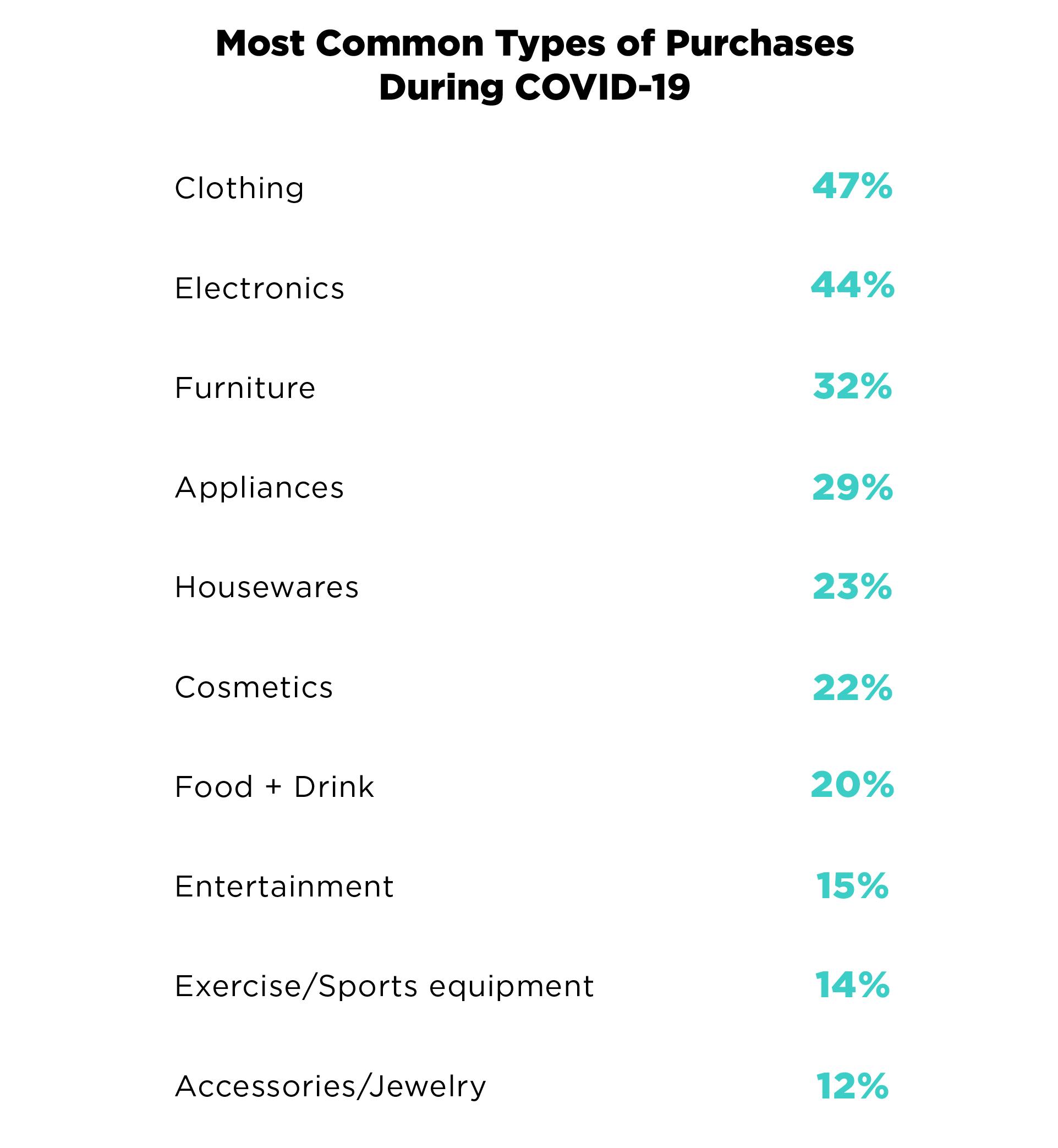 And it's not surprising. BNPL is a payment method that benefits all parties. It's immediate, convenient, secure, and doesn't require credit checks. This allows users, especially those who reject traditional forms of financing, to have greater control over their money. And at the same time, the merchant continues to receive full payment upfront while improving its conversion rate and average order value (AOV), attracting new customers, and increasing customer satisfaction.
But there is always fine print. More and more players are entering a market with less space. Klarna is the leader, but no institution wants to miss out on its piece of the pie. The fintech sector stands out in this area with startups such as Afterpay, Affirm, and Zinia. 
But traditional banks have also developed their own joint installment payment solution, and other banks have created their own in-house products. There is also room for payment giants such as PayPal, which is used by 57% of retailers making it the most used BNPL solution. And the latest of all, Apple Pay Later, which was born out of investor pressure. 
Even financial services companies like Visa and Mastercard are preparing their technology infrastructure to process BNPL. Each offers its own terms and conditions, some apparently without interest or additional fees. But this is precisely where the risk exists. The way lenders secure revenue is by charging late fees, deferred interest, and penalties. And this accumulation of debt, coupled with little regulatory oversight, leaves consumers unprotected.
Moreover, its rapid growth has been driven primarily by young people. The buy now, pay later customer profile belongs to Generation Z, a group with lower incomes and more vulnerable to market volatility. In fact, according to Lending Tree, almost 42% of consumers who used BNPL were late in paying some installments.
In any case, the global situation we are going through, marked by high levels of inflation and wages that are not rising at the same pace, is going to favor even more the consumer demand for buy now, pay later. As a consequence, defaults are likely to grow as well. In this context, we can expect the first European regulations to arise in the coming months to ensure the protection of users and prevent hidden indebtedness. 
The future of buy now pay later
A study by Precedence Research confirms that the BNPL industry is already worth around $125 billion globally and installment payments are expected to grow in Spain to $13.351 billion by 2028.
These figures certify that this trend is already a reality. However, we'll still have to wait to see how big it is. On the other hand, it's going to be interesting to see how regulation advances. It has already happened in the United Kingdom, to ensure the protection of customers (in the same way as other types of loans). 
We're experiencing a payments revolution and BNPL is just the tip of the iceberg.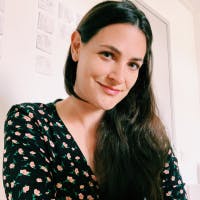 Alexis Damen
Alexis Damen is the Head of Content at MONEI. She loves breaking down complex topics about payments, e-commerce, and retail to help merchants succeed (with MONEI as their payments partner, of course).