E-Commerce Tips
PrestaShop One Page Checkout: Key Features and Benefits for Your E-commerce Store
Alexis Damen | September 7, 2022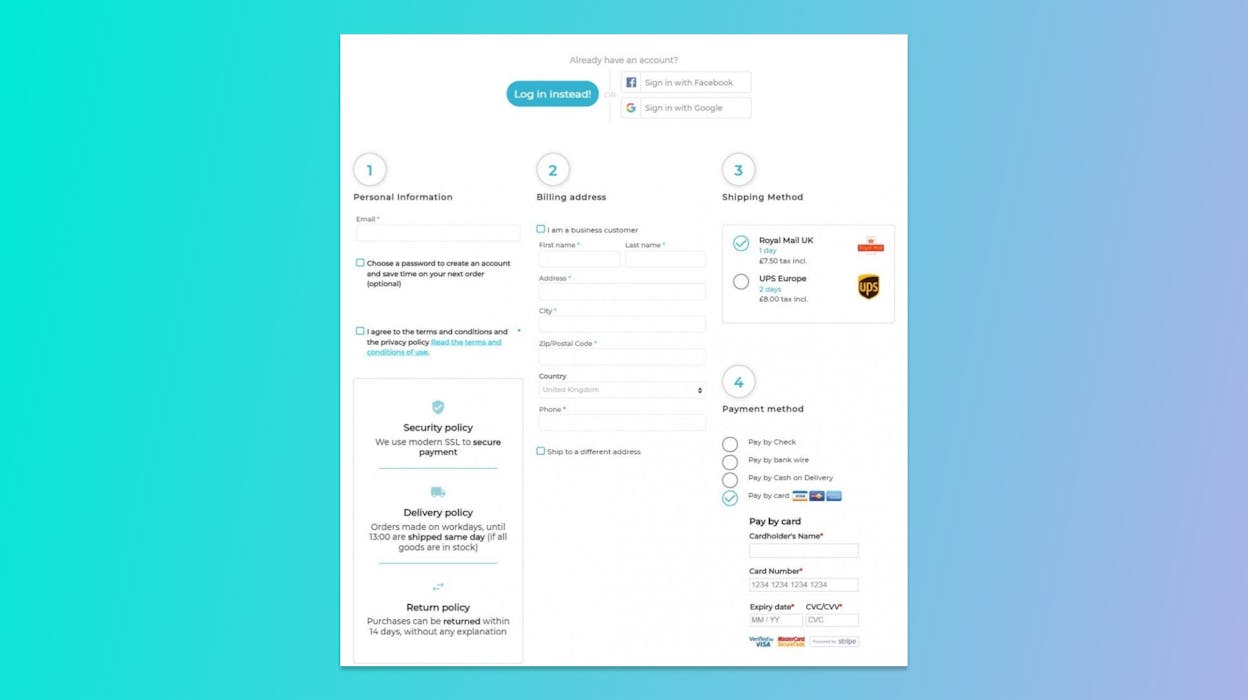 You've spent a lot of time persuading customers to buy your products so when they choose you, you need to make sure their checkout process is as easy, fast, and as clear as possible. One page checkout for PrestaShop does exactly that. 
In this article, you'll learn what one page checkout for PrestaShop is, you'll discover its features and benefits, and you'll see why incorporating more payment methods into your PrestaShop checkout is a great way to improve the experience.
Table of contents
What is PrestaShop one page checkout?
One page checkout for PrestaShop allows customers to complete an entire online store purchase using a single page. It makes the buying process more efficient by avoiding inconvenient registration forms, constant confirmations, and unnecessary checkout steps.
With PrestaShop's one page checkout, your customers can see a cart summary that lets them modify quantities without having to reload the page. Plus, shipping costs are displayed without the need for customer registration.
PrestaShop one page checkout module features
Depending on the PrestaShop one page checkout module that you choose to integrate with your store, there are features to look out for. Here's an overview of the most common features you may come across: 
Only show necessary information. Set up your PrestaShop checkout to only show valuable information and hide the rest. For example, if there's no tax, don't add a "Tax total" section. 

Make registration easy. Allow your customers to register using Facebook, Google, or PayPal to reduce the registration time.

Incentivize an increase in order value with free shipping. Show your customers how much more they have to spend to be eligible for free shipping.

Prioritize useful information. Make important information fields mandatory, change their order to suit your needs, and deactivate fields that don't offer useful data.

Rename fields. Call your data fields something your customers will understand and assign default values.

Make use of Google autocomplete. Offer simple form-filling options with Google autocomplete.

Customize payments. Set available payment options, depending on the exact parameters of your customer's order and the location it's shipping to. And show your preferred image option, title, and description for each accepted payment type.

Avoid duplicate information fields. Don't make your customers enter the same information twice. If their shipping and billing information is the same, use a tick box for duplication. 

Easy translation. Offer easy translation with the "Translate" tab.

Personalize your checkout. Add your brand colors to the template to keep consistency and build awareness and trust. 

Validate tax identification numbers before registration. Certain purchases in Spain require tax identification numbers such as the DNI (national ID number) or NIF (tax ID number). Make them easy to add with PrestaShop checkout.

Responsive. Your customers could be buying from any device. PrestaShop checkout is fully responsive and works on desktop, tablet, and mobile.

Group customers. Create focused marketing campaigns by defining categories and adding your customers to groups. This way you can segment customers and promote products and deals based on their buying behavior. 

Sell services and intangible products. If you're selling services or intangible products, you might not want to display a shipping address. You can toggle that option on or off, depending on your needs.

Compatibility. You can operate PrestaShop's one page checkout module on PrestaShop versions 1.6 and 1.7., which are the latest versions.
📚 Further reading: PrestaShop vs Shopify: Compare E-commerce Platforms
Benefits of using a one page checkout PrestaShop module
How does the one page checkout for PrestaShop benefit your business? Let's find out:
Higher e-commerce conversion rate
You want to get as many people to your online store as possible but it's even more important that those visitors become customers. When you make the buying process easier, you're more likely to convert visitors into buyers. PrestaShop's one page checkout does exactly that.
Faster customer payment flow
From the moment your customer sees the product they want to the moment they buy it, there can be a lot of obstacles. Clicking through multiple pages and filling in multiple forms can quickly turn a potential customer into an abandoned cart. 
One page PrestaShop checkout is frictionless and speeds up the payment process, improves the customer experience, and makes them less likely to leave. In fact, 55% of shoppers will abandon a cart if they have to re-enter card or shipping information. This won't happen with PrestaShop one page checkout.
Avoid timeouts during checkout
There are often system errors when you have to go through multiple pages to complete a transaction. If a customer's order times out, they might have to start from the beginning. This is frustrating and can cause customers to abandon their cart. One page checkout for PrestaShop avoids this barrier. 
💡Are you looking for more ways to increase transaction approval rates? Decrease declined payments due to timeouts or other performance issues by routing payments to the best-performing processor with MONEI's payments orchestration feature.
Ability to customize payment page
Your customers will have specific needs that you're going to want to cater to. A customizable payment page allows you to set the parameters necessary to make your customer's experience as seamless and friendly as possible. 
How to add more payment methods to your PrestaShop one page checkout
Optimize your purchasing funnel by accepting many payment methods in your PrestaShop store. Use a PrestaShop payment gateway like MONEI that comes with an easy-to-configure PrestaShop payment module and supports a wide range of payment options including cards, digital wallets like Google Pay, Apple Pay, PayPal, and Click to Pay, and local payment methods such as Multibanco, SEPA Direct Debit, iDEAL, and more.  

Is PrestaShop one page checkout right for your business?
Now you know what one page checkout for PrestaShop is, you understand its features, you know how they can benefit your business, and you understand how to add more payment methods to your PrestaShop checkout, it's time to decide if the PrestaShop one page checkout module is right for your store.
📌 Get started with MONEI: While you're getting your checkout in order, it's a great time to add more payment methods to your PrestaShop store. Sign up for MONEI to install the PrestaShop payment module.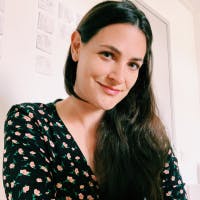 Alexis Damen
Alexis Damen is the Head of Content at MONEI. She loves breaking down complex topics about payments, e-commerce, and retail to help merchants succeed (with MONEI as their payments partner, of course).