E-Commerce Tips
What is PrestaShop? [Quickstart Guide]
Alexis Damen | August 10, 2022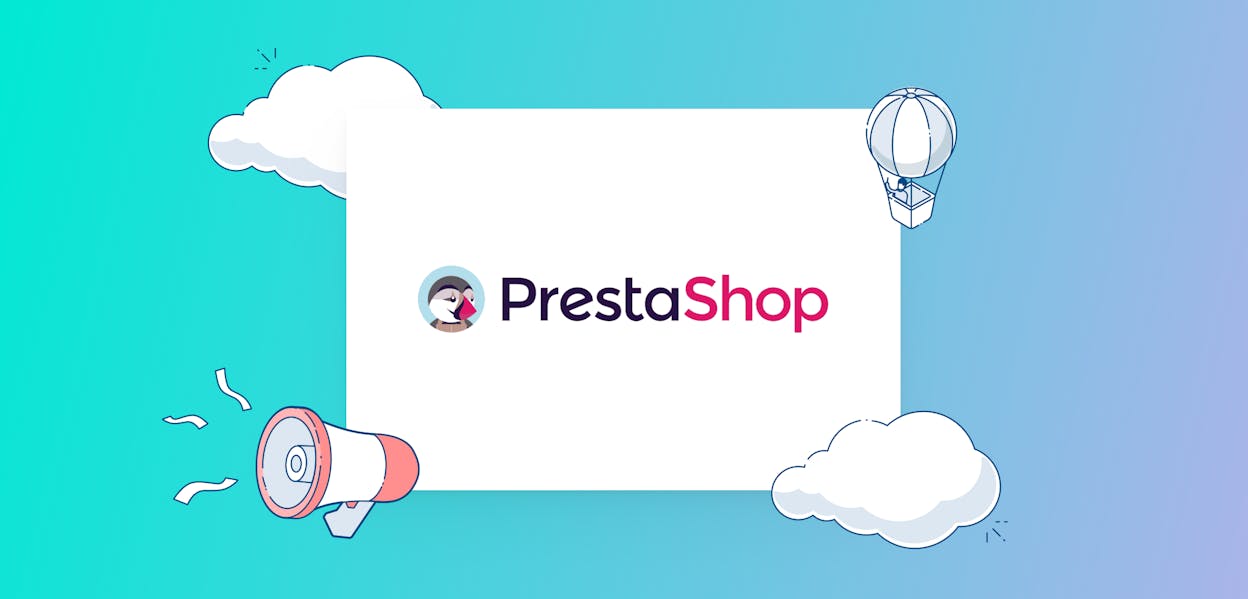 What is PrestaShop? When you're starting an e-commerce store, one of the most important and challenging decisions is which e-commerce platform to use. PrestaShop is one of the most popular and you're about to read why.
In this article, you'll learn what PrestaShop is, including its key features, how it compares to other e-commerce platforms, and the challenges of using PrestaShop for your online store. 
Table of contents
What is PrestaShop?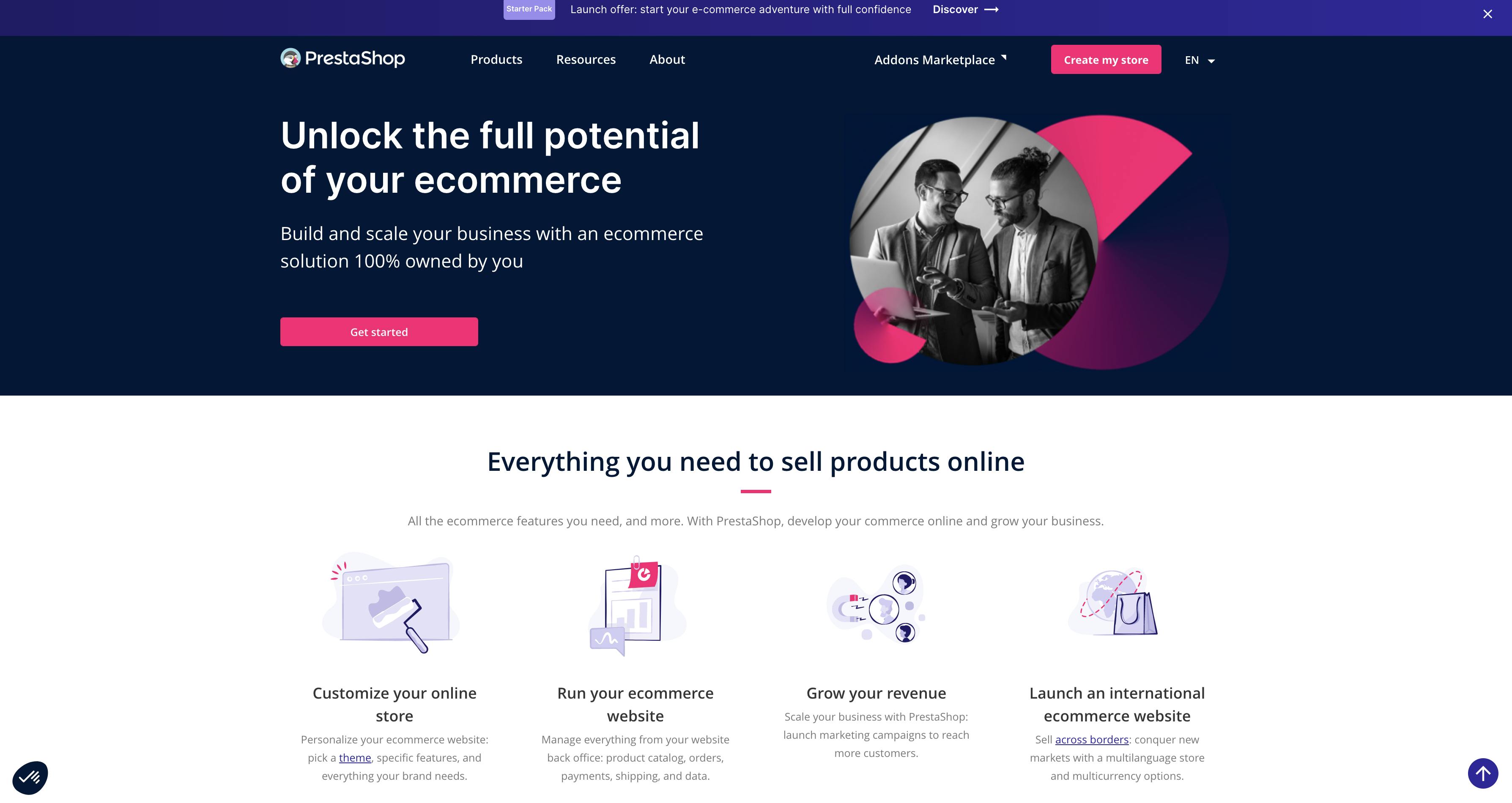 PrestaShop is an easy-to-use, feature-rich, open-source e-commerce platform. Meaning you can work with developers to create a unique, customizable store. More than 220,000 stores use it as of the 3rd quarter of 2022 and that number has been growing since the 1st quarter of 2017 according to Store Leads.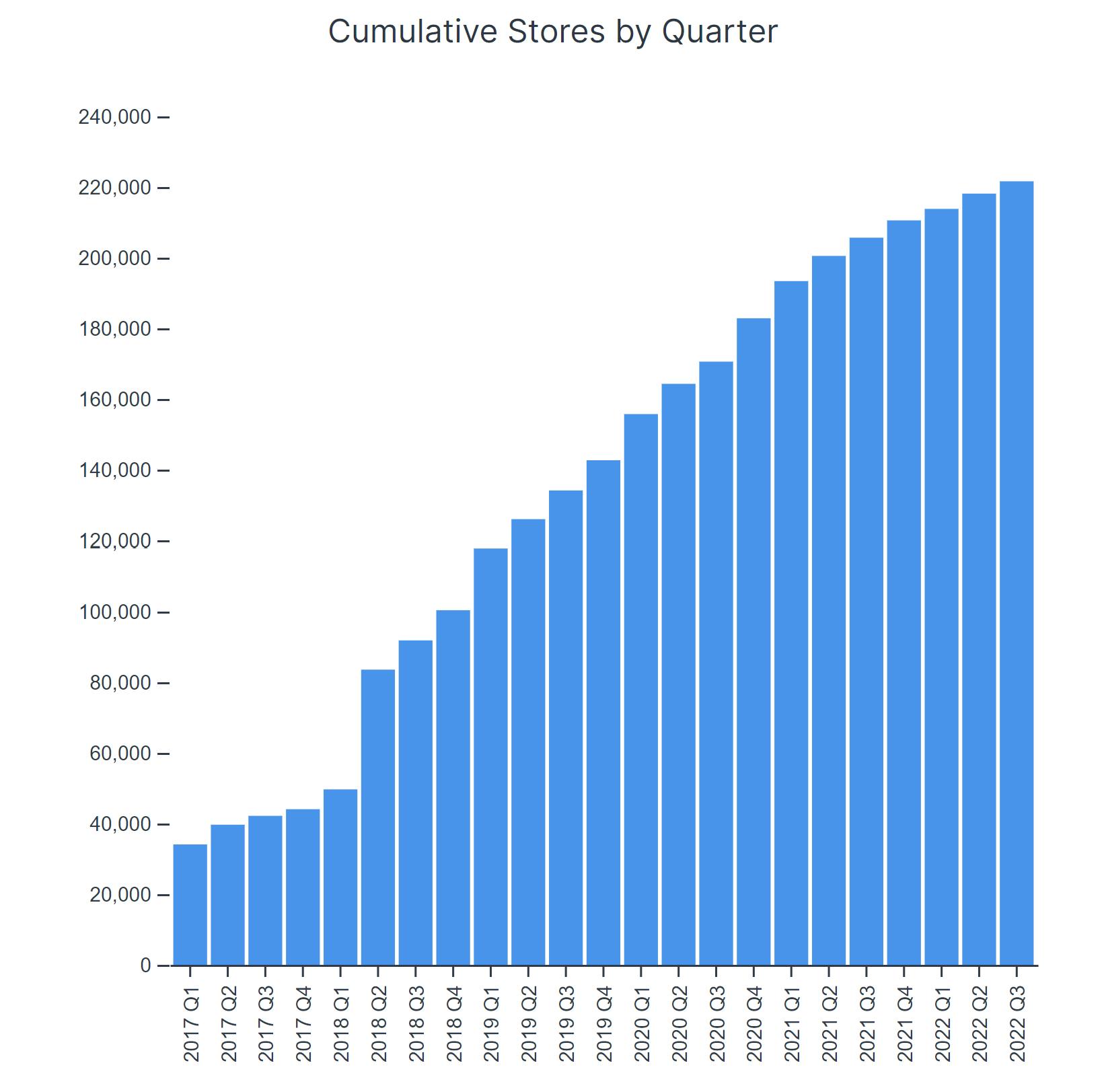 Its fully responsive store interface and comprehensive set of features make it appealing to any store owner. 
How popular is PrestaShop?
PrestaShop's popularity is growing fast. Let's break that down by looking at the number of stores in a few key countries according to builtwith.com. 
Leading the way in Europe is France with 44,000 customers. PrestaShop started in France so you might expect that kind of growth. The impact isn't small in Spain either, with almost 29,000 customers, and Italy isn't far behind with around 20,000 businesses using PrestaShop for their e-commerce website. 
Newer entrants such as the UK and Portugal are starting to contribute too, with almost 5,000 customers each. Outside of Europe, the US is harnessing the power of this e-commerce giant, with almost 70,000 customers.
📚 Further reading: MONEI Drives Growth for Magento and PrestaShop Users
Technical requirements to run PrestaShop
PrestaShop is open-source, downloadable software, written in PHP. You'll need a system that matches its requirements for it to run properly: 
Apache 2. x, Nginx, or Microsoft IIS web server
Windows, Mac, and Linux Operating systems
PHP 5.6+ and MySQL 5.0 technologies
Wampserver or EasyPHP for Windows, XAMPP, or Bitnami for Windows, and OS X prepared packages
How much does PrestaShop cost?
Downloading the PrestaShop platform is free. Lots of its best features are free too. But of course, nothing in life is ever truly free. Instead of making money through direct e-commerce platform sales, PrestaShop sells the services of its commercial partners. 
But you need to pay for website hosting, SSL certificates, and unless you have some decent technical knowledge, you might have to pay for an agency or a developer. As many of these extras are things you'd have to pay for anyway, a free software platform is a good start. Just don't think of PrestaShop as a completely cost-free solution.
PrestaShop's key features
There are some features that make PrestaShop stand out. Let's take a closer look:
Build a fully customizable site with an open-source platform
PrestaShop's large open-source community is regularly contributing to the platform's improvement. One example of how open source works is using various developers to make the platform available in more than 75 languages. If there's a language missing, you can add it yourself using Crowdin.
Using an open-source e-commerce platform makes it much easier to customize your site. You can use the templates, themes, and modules already created, or if there's something missing, you can work with the community to create the code. The result for you is a genuinely personalized site.
If you want to get started quickly but need technical support, PrestaShop offers starter packs, which link you to support teams, a fully responsive theme, and extra features depending on the package you choose. 
📚 Further reading: 23 Must-Have E-commerce Website Best Practices to Help You Sell More
Easy to use and manage from any device
Once the setup is complete, PrestaShop's powerful content management system (CMS) makes it easy to use. Get used to the system by trying the front end and the back office demos. Both the e-commerce store and the back-end management systems are fully-responsive so your customers can buy from any device and you can make updates from anywhere too.
Marketing tools
PrestaShop gives you the tools to highlight your store and keep customers coming back.
SEO and Google Rich Snippets add-on
You're going to want to be found by as many potential customers as possible, so your site will need good SEO. PrestaShop makes this easier. You can download a Google Rich Snippets add-on to make sure you're standing out for the right keywords and use the PrestaShop SEO Audit module to test what's going well.
Loyalty add-ons
PrestaShop allows you to add features like discount codes, free shipping, email marketing, affiliate marketing, coupon codes, and more to your site. Use them wisely to create a loyal customer base.
Store builder and theme templates
It's important to make your store engaging. PrestaShop's feature-rich store builder uses a similar dashboard to WordPress, allowing easy search, detailed product listings, and simple navigation. You can make sure it catches the eye of your audience with its large variety of high-quality (and sometimes free) themes.
Customization options
With more than 5,000 modules and themes that can be implemented with just one click, it's easy to customize your website and make it stand out. Think about what would attract your ideal customer and make an e-commerce website they'll love.
To make life easier, the extensions for customization are split into various categories including Product Page, Promotions, Payment, Shipping, and more. 
Cross-border e-commerce ready
Selling online opens the door to cross-border e-commerce opportunities. PrestaShop aims to make that as easy as possible by offering more than 75 language translations for your store. They also include flexible currency and shipping rules based on location.
Payment modules and gateways
One of the most important aspects for customers on any e-commerce website is the ease of payment. That's why it's important to choose a payment gateway with a PrestaShop payment module add-on that that lets you accept a wide range of online payment methods. 
Accepting card payments is a given, but alternative payment methods including digital wallets like PayPal, Google Pay, Click to Pay, and Apple Pay, and the following local payment methods and more are also a must: 
This way, you can reach more people, improve the checkout experience, and boost conversions in your PrestaShop store.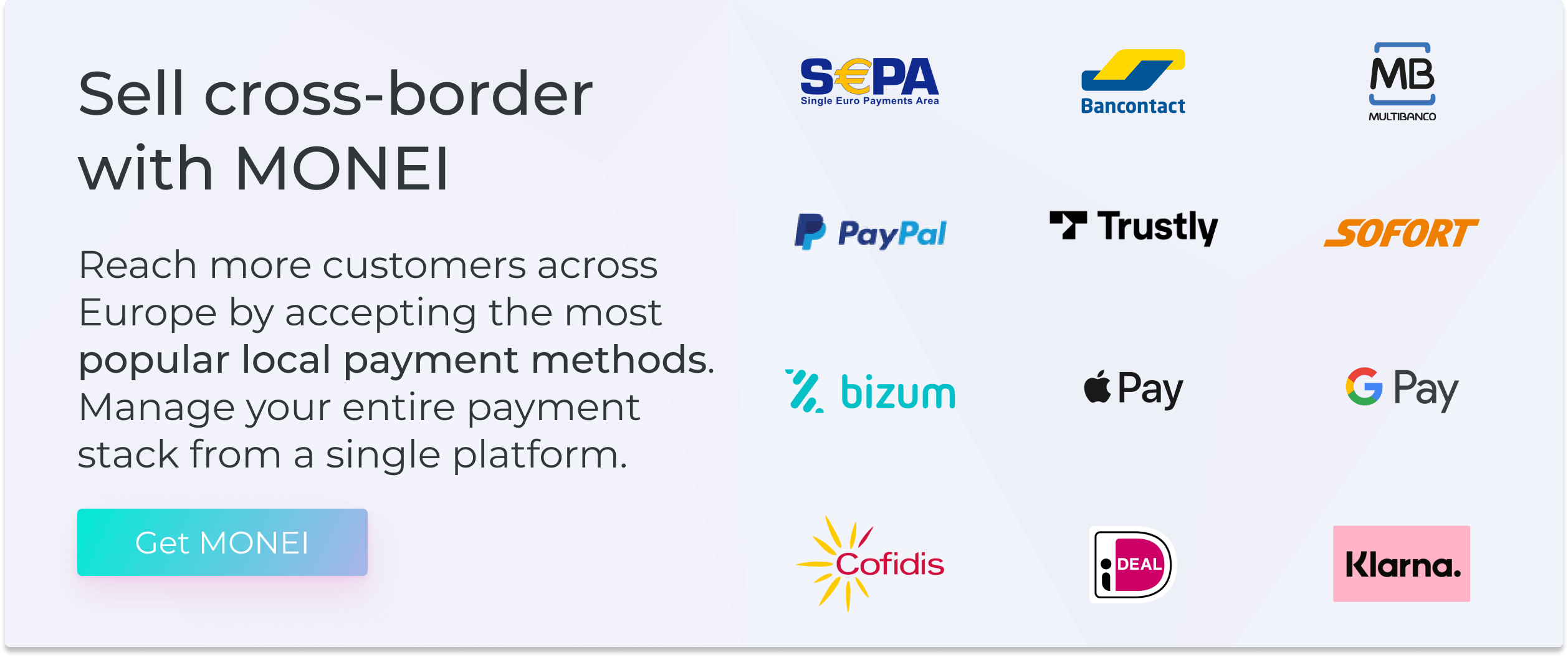 Integrations
There are a lot of possibilities with PrestaShop. Choose your add-ons (for example, PrestaShop one page checkout, referral programs, or cross-selling), get premium support, find agency partners, and get help in launching your store. 
Inventory management
PrestaShop's inventory management system gives you lots of flexibility and accountability. 
Let's take a look at how it works:
Keep on top of supplier stock
A completely automated process means you can import stock from various file locations, using most file formats. You'll save a lot of time, not having to worry about raw data adjustments in order to track sync history and check results.
Sync with third-party systems, sales, and accounting
It's easy to integrate with external software, so you can keep reports on sales, accounting, and stock all in the same place. 
Keep stock smart
Powerful reporting allows you to analyze bestsellers, stock levels, and incoming stock quickly. This will help you to choose the best times to restock, keep an eye on things like minimum order quantities, and track the products your customers love the most.
Support
A strong open-source platform makes PrestaShop's support system one of the best around. A big community of developers are always on hand to assist with troubleshooting and development. There are more than a million community members ready for your questions.
Training
Did you know that PrestaShop has its own training academy? As a merchant, you can learn to build your PrestaShop store or become a PrestaShop expert, at a pace that's comfortable for you. Doing the training might make the difference between a good store and an amazing one.
How does PrestaShop compare to other e-commerce platforms?
PrestaShop is quickly making a name for itself as one of the best e-commerce platforms out there, but how does it compare? Let's briefly compare it to a few of its main competitors.
Although PrestaShop's initial software download is completely free, Shopify's overall pricing is much easier to understand, and depending on the options you choose, it can also work out cheaper. 
Other than pricing, the main thing to consider is your starting point. If you want to start a business without technical skills, Shopify is a better option. It's easy to use and offers a lot of powerful tools. 
PrestaShop shines when it comes to customization. The open-source software makes it possible to create something completely unique and thousands of add-ons make that process much easier.
PrestaShop vs WooCommerce
The major difference between PrestaShop and WooCommerce is that WooCommerce is a plugin for WordPress, whereas PrestaShop is standalone. They both have similar pricing models but WooCommerce has a lot more options for add-ons and plugins, themes, and payment processors.
PrestaShop vs Magento
PrestaShop is easier to install and manage than Magento but Magento is a powerful platform, which performs brilliantly for larger-scale stores. Both options are customizable but PrestaShop is easier to use and Magento can handle more website traffic. Your best option will depend on the size and scale of your business.
PrestaShop vs Wix
Wix is easier to start on and offers plans to scale up but the bigger your business becomes, the more expensive Wix becomes. PrestaShop can cope with higher levels of traffic and will often work out cheaper for small to medium size businesses. 
Challenges of using PrestaShop for your online store
There are a lot of good reasons to use PrestaShop for your online store but what are the challenges?
Some developer skills needed
If you're looking after your own PrestaShop store, you'll need to have or learn developer skills that aren't necessary for other e-commerce platforms. Otherwise, you'll have to hire someone to manage your store for you.
Additional costs
Downloading PrestaShop is free. Web hosting, domain registration, and many additional customization solutions are not. For most businesses, PrestaShop works out as a cost-effective solution but its business model can make expense planning a challenge.
Incompatible modules
Open source is great for customization and development but the downside is a lack of coherence between each module. Different developer teams create PrestaShop add-ons and they don't always check compatibility with the other available modules.
Is PrestaShop right for your business?
PrestaShop is perfect for some businesses. You know what PrestaShop is, including its key features, you've seen how it compares to its main competitors, and you're up-to-date on its advantages and challenges. The next step is to see if PrestaShop is the right e-commerce platform for your business. And once you've decided, use a PrestaShop payment module that lets you manage your entire payment stack from a single platform.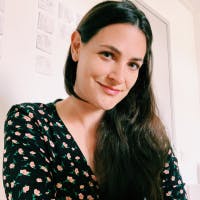 Alexis Damen
Alexis Damen is the Head of Content at MONEI. She loves breaking down complex topics about payments, e-commerce, and retail to help merchants succeed (with MONEI as their payments partner, of course).