MONEI News
Our CEO's Story: Founding a Startup Without Investment Pressure
Alex Saiz Verdaguer | September 14, 2023
Alex Saiz Verdaguer is an entrepreneur with extensive experience in the Spanish e-commerce and fintech sector. Frustrated by the few possibilities for online payments in Spain, he founded MONEI, the fintech that simplifies and speeds up digital payments. This is his story, told in first person:
In the world of entrepreneurship, it's necessary to be much more agile than large corporations to gain market share. This speed allows startups to identify those gaps that giants don't have the capacity to cover. We're not talking about economic strength, but about covering a niche sector with dynamism, something that is more complicated for large companies due to their hierarchy and bureaucracy. The force that drives a startup is, in large part, the team behind it, starting with its founder.
In my case, from a very young age, I already had the entrepreneurial seed. An anecdote that comes to mind is from when I was fourteen years old, at that time there was the Public Offering of Shares (IPO) of Repsol and La Caixa and, since I had the advantage that my mother was a teacher at the school where I studied, I would ask permission during playground time to go to the bank to buy them. Of course, stock sales were limited per person, so it occurred to me to ask my parents' friends to leave me their IDs so I could buy more. I managed to have as many shares as I wanted and could afford. For me, this was as fun as playing with my friends in the schoolyard.
When it was time to go to university, for reasons of proximity and taking advantage of the fact that I was always good at writing, I opted for a career in linguistics and translation. But unlike my colleagues, I did not see myself locked in an office working as a translator. Rather, what caught my attention the most were the computerized tools that we were beginning to use at that time. This, in short, opened me to the universe of technology.
Even so, and like every entrepreneur, my path wasn't completely defined, but rather I was testing sectors based on my interests and life circumstances. After graduating as a translator, I had the itch to do something new and I joined as head of marketing at a concert organizing company. They were very hard years on a professional level, in Barcelona, a new city, without fully mastering the job, but learning a lot. There I coordinated the marketing strategies of tours such as Bruce Springsteen, U2, Britney Spears, Lou Reed, and more. Until the time came when I had reached my peak professionally and jumped into the real estate world, another area that caught my attention.
"Even so, and like every entrepreneur, my path wasn't completely defined." 
Around 2003, I started in the real estate sector, managing assets for clients in the food sector. Although I was doing quite well, the crash of 2008 came and, once again, I had to reinvent myself. Without almost a euro in my pocket, I set up my first company: Telepienso, an online store that sent food to all homes in Spain. It was quite challenging because the logistics of e-commerce were very complex. Obviously, it was not as advanced as it is now.
Since I didn't have the budget to create an online store from scratch, I had to research viable options and that's when I discovered Shopify. At first, the platform worked perfectly for us, but as we developed new needs, we realized that it was not enough. Shopify had just been born and, although it was a fairly powerful tool, it was still in a premature phase. At that moment the light bulb went on and I decided to start developing apps to sell on the platform.
A very clear example of how these innovations helped boost my business was Shopimap, the first app I created to increase the trust of potential customers in Telepienso, which would later be extended to other businesses. It was a real-time map that put a pin on the points where a delivery had been made and the details of the order. Over time, I created more than 20 apps for Shopify.
My experience in developing software for e-commerce helped me realize that payment gateways were needed to streamline purchasing processes and respond to the different payment needs and structures in each region. I identified a new opportunity in the market and jumped on it. I delegated the sale and delivery of pet food to Amazon, which had just burst into the market, and I focused on my new venture.
MONEI was born with the intention of connecting e-commerce companies with payment players. Little by little, we began to work with Spanish banks and up to forty payment providers. Our ideology has always been to lay the necessary foundations, in terms of development and bureaucracy, to facilitate innovation and the digitalization of payments. Looking back, the key to our success was not being intimidated by the larger players, seeing the gaps where they couldn't enter, and landing our products quickly. Today, eight years and a banking license later, I value having maintained this strong mentality much more.
Tips for a founder
My formula has always been to look for a new challenge when I feel like I have learned everything I need to learn in a given position. This way,  I'm constantly growing, both professionally and personally. Furthermore, I don't like to lose that feeling of adrenaline that is so painful, but which can also be very satisfying.
There is no absolute truth or advice that I believe can apply equally to everyone when setting up a startup. What I can talk about is my personal experience and hope that it serves as inspiration or guidance for other entrepreneurs.
"There is no absolute truth or advice that I believe can apply equally to everyone when setting up a startup."
The first thing that is key when launching into this world is to be clear if you want to be the only founder or if you prefer to have partners. In my case, I decided to create my company without a partner and it has worked perfectly for me, although I am convinced that this depends on the connection between people. Many times, having a partner with whom you can share battles can be very beneficial and help you release burdens. When you set out on your own you develop more agility and, from my experience, you have more flexibility and independence. But I insist that this depends on the person you share the trip with, there are people who have done truly brilliant things going hand in hand.
In my company, regardless of whether it was me who planted the first seed, the entire team owns the company because part of their compensation is in shares of the company, which makes them much more involved — they pull the boat with the same desire. I have always thought that the flatter the structure and the fewer hierarchies there are, the more involved everyone will be and the better the business will be.
In short, whether alone or accompanied, the secret is to maintain the mindset in a strategy that is firm enough to not be intimidated by the big guys. In regard to seeking external financing for the company, in my particular case, I have never rejected financing, but I have not searched for it exhaustively either; my maxim has always been to be able to survive without it. When starting out, you can propose either a business model that is profitable on its own or a company that needs external fuel to overtake others. This will always depend on the structure of the company. Sometimes investing all your savings is enough to get started and in other cases, you need to sell part of your company to survive. All of the options are valid. However, if there is something I learned after my time in the real estate sector, it's that, if you go into debt, in times of turbulent market conditions the situation can become very toxic.
Starting a business is, without a doubt, a very personal experience where there are no pre-established rules, nor is there a manual to guide you. You learn from mistakes, both your own and those of others, and from success stories. But, above all, the path is made by walking.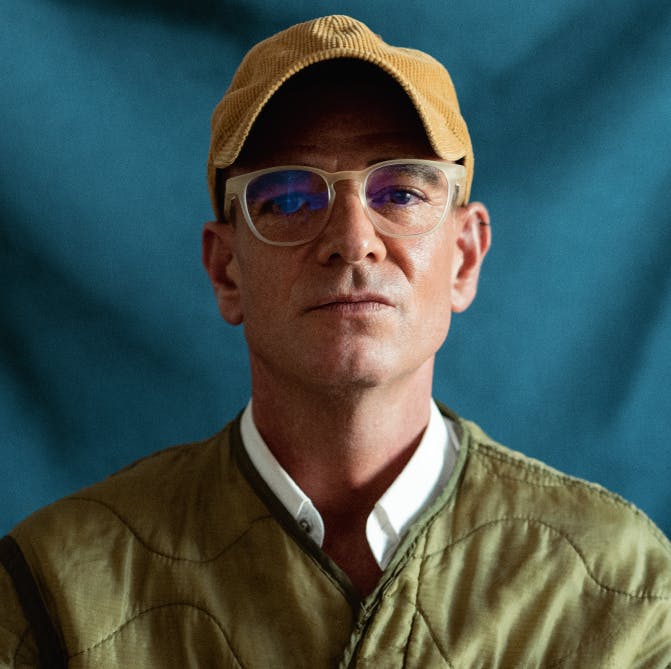 Alex Saiz Verdaguer
Alex Saiz Verdaguer is the founder and CEO of MONEI. When he's not developing partnerships, overseeing product development, and thinking up new ways to innovate payments, you can find him skiing, spending time with his daughter, or working on his next artistic project.