MONEI News
MONEI Receives 250,000 Euros From CDTI's NEOTEC Program
Alexis Damen | March 15, 2023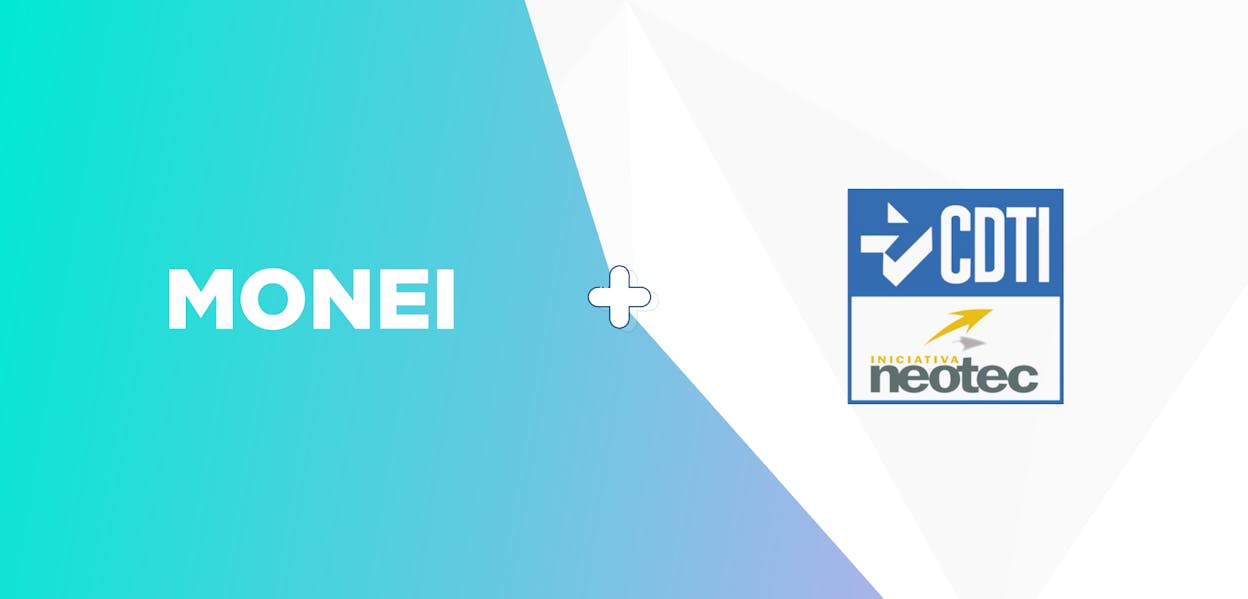 MONEI was chosen as the beneficiary of 250,000 euros among thousands of startups and has obtained 29th place out of 126 grants with a score of 81.5/100
NEOTEC is a call organized by the Center for Technological Development and Innovation of Spain (CDTI) that promotes the creation and development of technological startups
Since its creation in 2015, the fintech has not needed rounds of financing or venture capital for the development of its products
MONEI, the fintech that simplifies and streamlines digital payments, has obtained a non-refundable grant of 250,000 euros through NEOTEC, the most demanding and competitive aid program for technology startups in the country. MONEI ranks in position 29 with a score of 81.5/100.
What is NEOTEC and what does this funding mean for MONEI? 
NEOTEC is a program promoted by the Center for Industrial Technological Development (CDTI) that promotes the development of technological startups. The 2022 call has just been provisionally resolved, and it has been the edition with the highest number of proposals submitted in recent years, and with the highest cut-off mark (75.5/100). To reach this score, the companies have been evaluated according to their commercial exploitation plan, technology and innovation, management capacity of the entrepreneurial team involved in business development, and the socioeconomic and environmental impact of the project.
Thus, MONEI has been awarded among 126 companies and has obtained the maximum funding it requested. This non-refundable grant will allow MONEI to continue expanding, investing in talent, and above all, developing its technology to democratize digital payments. Since its creation in 2015, MONEI has not needed to raise financing or venture capital rounds to promote its development. The fintech has managed to be profitable on its own and the grant will help it maintain this independence.
Alex Saiz Verdaguer, CEO and founder of MONEI has highlighted the importance of this milestone for the company, "It's an honor that the CDTI has valued our project so positively. Resisting the temptation to go to financing rounds is not an easy task in the times we are going through, but aid like this gives us a push to continue offering the most up-to-date and innovative payment products." 
Likewise, he has thanked and highlighted the work of Núbica, the R+D+I consultant that has provided its services to MONEI to obtain the help of NEOTEC 2022.
A year of achievements for MONEI
Earlier this year, the Bank of Spain gave MONEI the green light to issue the first EURMs: euro-linked tokens (with 1:1 parity) that use Ethereum and Polygon Blockchain technology. These tokens allow digital euros to be sent worldwide and can be exchanged for euros at any time.
The project has entered the Controlled Test Space of the Bank of Spain, the Financial Sandbox, and is presented as the definitive pan-European solution that will allow citizens and companies on the continent to send and receive money instantly.
About MONEI  
MONEI is a fintech that simplifies and speeds up digital payments (online and off). The company allows any entity to integrate with Shopify and other e-commerce platforms through a simple payments API.
Thanks to MONEI's technology, users can combine more than 40 payment methods through a single platform. It currently has agreements with all Spanish banks to add all entities with Shopify and other e-commerce companies. In this way, any online store can transact with the Spanish bank of their choice.
The fintech has also developed MONEI Pay, the first mobile payment application (available on iOS and Android) that allows physical businesses to accept payments from their mobile phone by generating a digital QR code, thus eliminating the need for traditional POS devices at points of sale. 
MONEI is a member of several working groups within the European Payments Council and the European Central Bank. It also has a payment entity license from the Bank of Spain, which allows it to carry out payment services, and have a contractual relationship directly with Spanish businesses.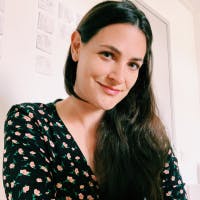 Alexis Damen
Alexis Damen is the Head of Content at MONEI. She loves breaking down complex topics about payments, e-commerce, and retail to help merchants succeed (with MONEI as their payments partner, of course).