MONEI News
As Discover Global Network Links With MONEI, Click to Pay Poised to Gain Ground in Europe
July 26, 2023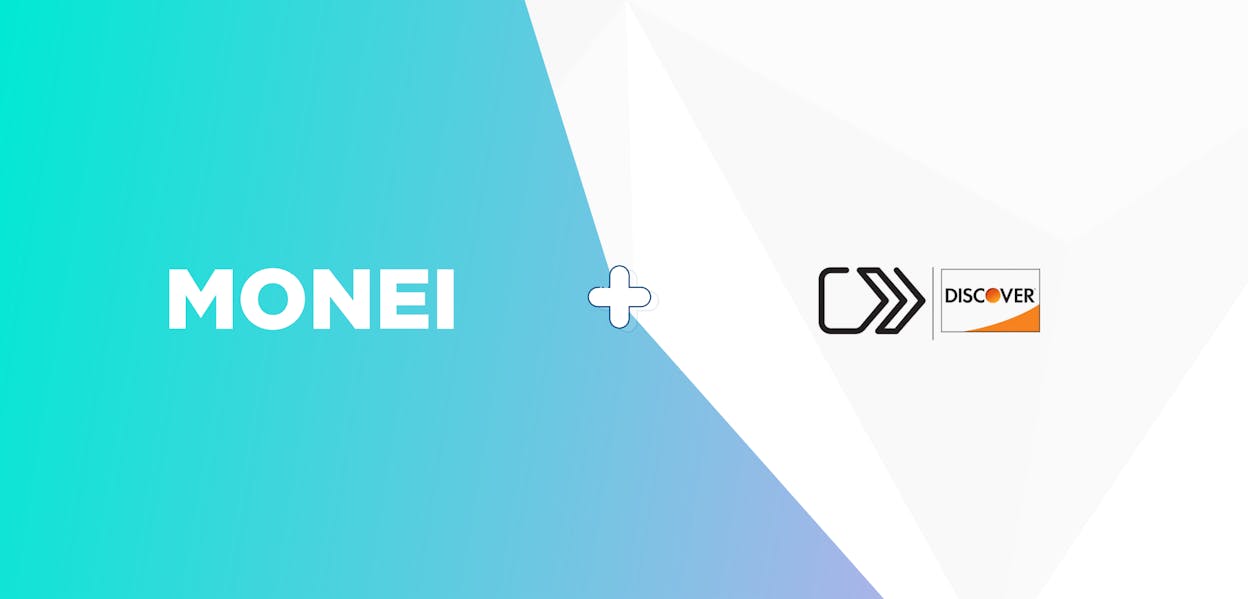 According to Alex Saiz Verdaguer, founder and CEO of MONEI, Click to Pay is set to find wider berth in Europe.
Discover® Global Network recently struck a partnership with MONEI, where the latter is taking on the role of Secure Remote Commerce (SRC) Initiator, enabling more than 1,000 merchants in Spain to accept Discover Click to Pay from consumers in Spain and across borders, contributing to international growth.
As he noted to PYMNTS, the partnership with Discover represents a natural evolution of already extant efforts, where MONEI had already been doing secure remote commerce integrations. 
A natural progression
The integration with Discover, he said, comes against a backdrop where Click to Pay payments have been gaining a wider embrace (and many merchants in those countries don't accept the "Pays" — Apple and Google — so they need to offer safer online payment options). And in terms of the mechanics, Click to Pay users add their credit, debit, or prepaid card details to the app a single time — and in future transactions need only to check out using the Click to Pay button.
The positive ripple effects reverberate throughout commerce, as merchants see fewer abandoned carts due to a streamlined checkout experience for end users, which boosts conversion rates. And tokenization improves security where MONEI merchants don't have to pay extra for the technology. Merchants only pay the credit card transaction fees for MONEI.
The partnership with Discover, he added, comes as MONEI is scheme-agnostic, and so "it makes sense to provide as full and as deep an integration as possible." And with a nod to the push into Spain, he said, MONEI is seeking to be "first  in the market, not only to give the best solution and the best and the newest one in the market but also to protect the merchant."
MONEI, for its part, has been seeing triple-digit growth in Click to Pay transactions — as consumers are no longer tasked with remembering their card-level details. There's a greenfield opportunity in place, given the fact that "there's still a lot of work" to be done by the PSPs and the payments schemes themselves to make sure that there's a global solution presented at checkout. 
"The more visibility the user and the consumer has about Click to Pay wherever they go to pay online, the easier it is to get traction," the CEO told PYMNTS. One tailwind would come as issuers issue credit cards with Click to Pay enrollment already enabled. Discover, for its part, is making strides to ensure that cardholders are aware of the Click to Pay option and its aforementioned advantages. 
Looking ahead, he said, with an eye on markets beyond Spain, Click to Pay is likely to be "homogenous" across Europe. That's because merchants won't require customers to scurry to find their cards' expiration dates or CVV.
Asked about fraud-fighting efforts, he said that there's an extra layer of data added — the email or the phone number, that helps authenticate and authorize the transaction. Users cannot enroll in Click to Pay, he said, without confirmation from the owner of the card itself. APIs connect issuers to the SRC system — and the identifying details are passed along through those APIs. MONEI, he said, goes behind the scenes for the merchants, calls the server, and discovers whether a user/email is enrolled in Click to Pay. 
"You're reducing the effort of the transaction by 80%," he told PYMNTS. "It's just 'pure' payment."

This article was originally published on PYMNTS.com.