MONEI News
MONEI Opens its Payments Platform and KYC to External Software Companies with MONEI Connect
Alexis Damen | October 5, 2023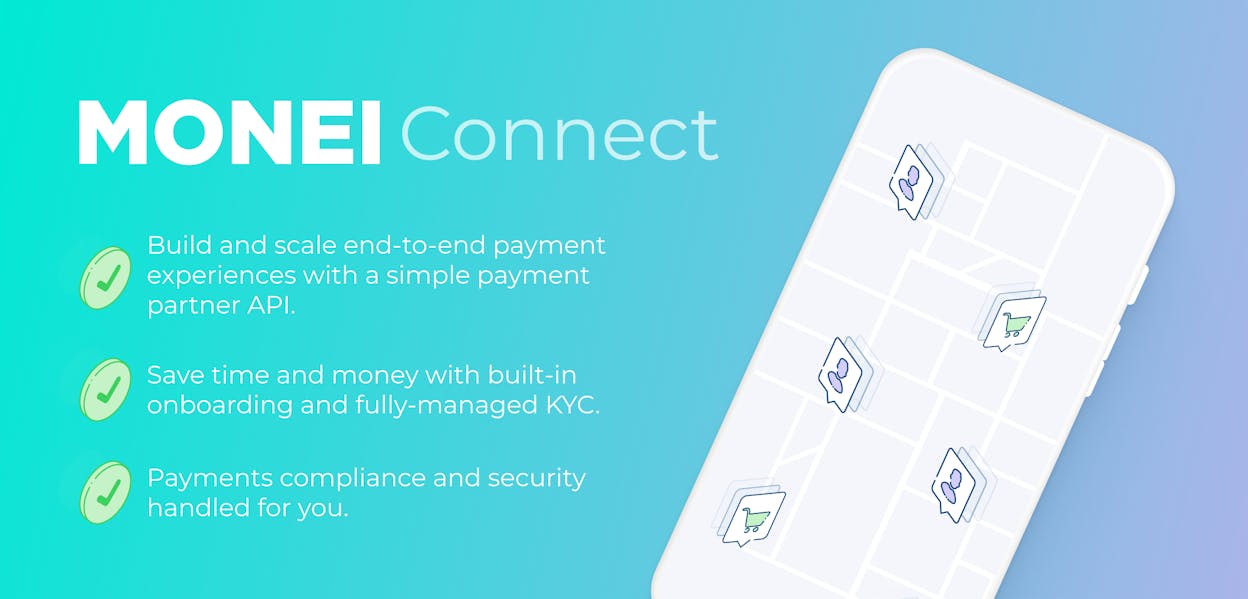 Through MONEI Connect, its integrated payments solution the PSP helps commercial platforms manage and scale payment experiences with a simple API. 
The Know Your Customer (KYC) process is fully automated with MONEI Connect, so new users can onboard without friction. 
This solution makes more than 40 local and alternative payment methods available to its partners including Bizum, Apple Pay, and Google Pay. 
MONEI, the fintech that simplifies and speeds up digital payments, makes its payments platform available to external software companies through its integrated payments solution, MONEI Connect. The infrastructure helps business platforms build and scale end-to-end payment experiences with a simple payment partner API.
Thanks to this new solution, platforms in Spain that need to optimize payment processing can make more than 40 local and alternative methods available to their users including Bizum, Apple Pay, and Google Pay, as well as traditional options like credit cards.
The solution complies with PCI DSS security standards, offering all payment and anti-fraud guarantees to the platforms that use it. Today, MONEI Connect manages payment methods for companies in the hospitality, hotel, taxi, and enterprise resource planning (ERP) sectors.
📚Further reading: Yumminn Adds Bizum to Its Platform By Switching to MONEI (+ Experiences a 17% Increase in Contactless Payments)
With MONEI Connect, the Know Your Customer (KYC) processes, responsible for verifying the identity and legitimacy of a merchant, are fully automated so new users (for example SMEs that use an ERP like Holded) can quickly complete the onboarding process. This way, merchants can accept more payment methods with just a few clicks. For their part, the business platforms  save time and resources that can be allocated to other verticals. The end consumer benefits from the ability to pay with their preferred payment method. 
Álex Saiz, founder and CEO of MONEI, has valued the optimization of KYC checks to ensure a better experience for users and companies, "Part of our work in streamlining digital payments is to eliminate all obstacles that slow down these processes, such as the tedious and constant filling out of personal data forms. MONEI Connect is a revolutionary solution that eliminates all unnecessary steps so business platforms and their users can save time and money."
The MONEI Connect integrated payments solution is available to both platforms that have online merchants as well as businesses that collect payments in person. 
About MONEI
MONEI is a fintech that simplifies and speeds up digital payments. The company allows any entity to integrate with Shopify and other e-commerce platforms through a simple API. Thanks to its technology, both users and companies can combine more than 40 payment methods, local and alternative, through a single platform.
The omnichannel payments platform also has MONEI Pay, the first application (available on iOS and Android) that allows physical businesses to accept payments from their mobile phone by generating a digital QR code, thus eliminating the need for traditional POS devices at points of sale.
Likewise, the fintech integrates the MONEI Connect solution, which allows commercial platforms to manage and scale end-to-end payment experiences through a payment partner API. This tool has fully automated Know Your Customer (KYC) processes to facilitate the incorporation of new users into companies.
MONEI client funds are protected in safeguard accounts of supervised and regulated banking entities. The fintech is a member of several working groups within the European Payments Council and the European Central Bank. MONEI also has a payment entity license from the Bank of Spain, which allows it to carry out payment services, and have a contractual relationship directly with Spanish businesses.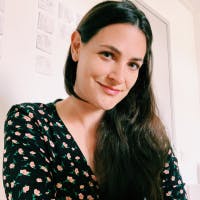 Alexis Damen
Alexis Damen is the Head of Content at MONEI. She loves breaking down complex topics about payments, e-commerce, and retail to help merchants succeed (with MONEI as their payments partner, of course).