MONEI News
Black Friday Cyber Monday Payment Trends (2021)
Alexis Damen | December 3, 2021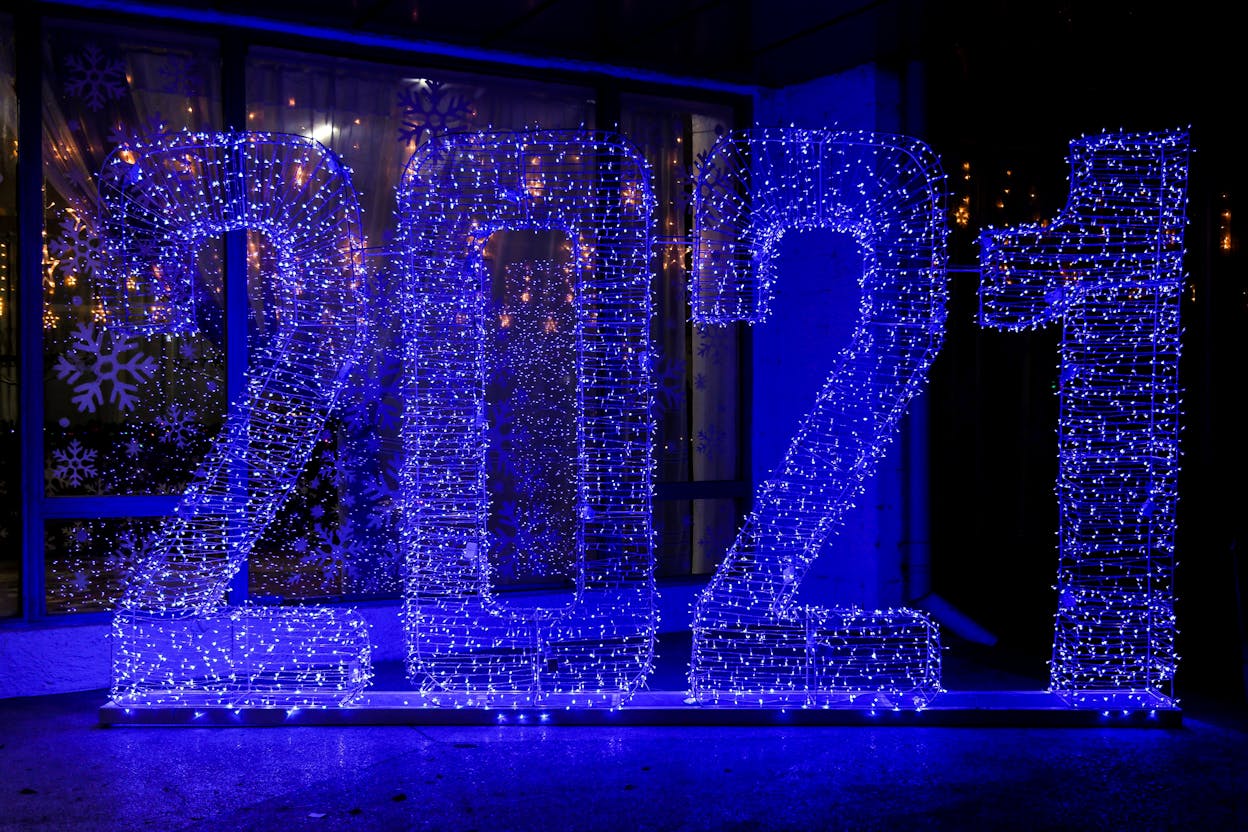 To no surprise, we experienced a shift in consumer behavior during Black Friday and Cyber Monday 2020. The pandemic meant more people were shopping online than in-store, more businesses turned to e-commerce, contactless checkout options (like QR codes) started appearing more, and alternative order fulfillment options like curbside pickup gained popularity.  
The way people choose to pay for their purchases has also evolved. And while we don't have a crystal ball to tell you exactly what to expect when it comes to the future of payments, we continue to analyze our merchants' e-commerce sales, especially during BFCM, to see what payment trends are here to stay and what's to come in 2022 and beyond. 
Here are our payments insights for BFCM 2021.
💡 Looking for more recent payment data? Check out our 2022 and Q1 2023 Payment Trends in Spain report.
Black Friday Cyber Monday Payment Trends
For our first report on the state of payments methods, we analyzed 8,000 successful online transactions from Black Friday to Cyber Monday 2021 to extract consumers' favorite online payment methods.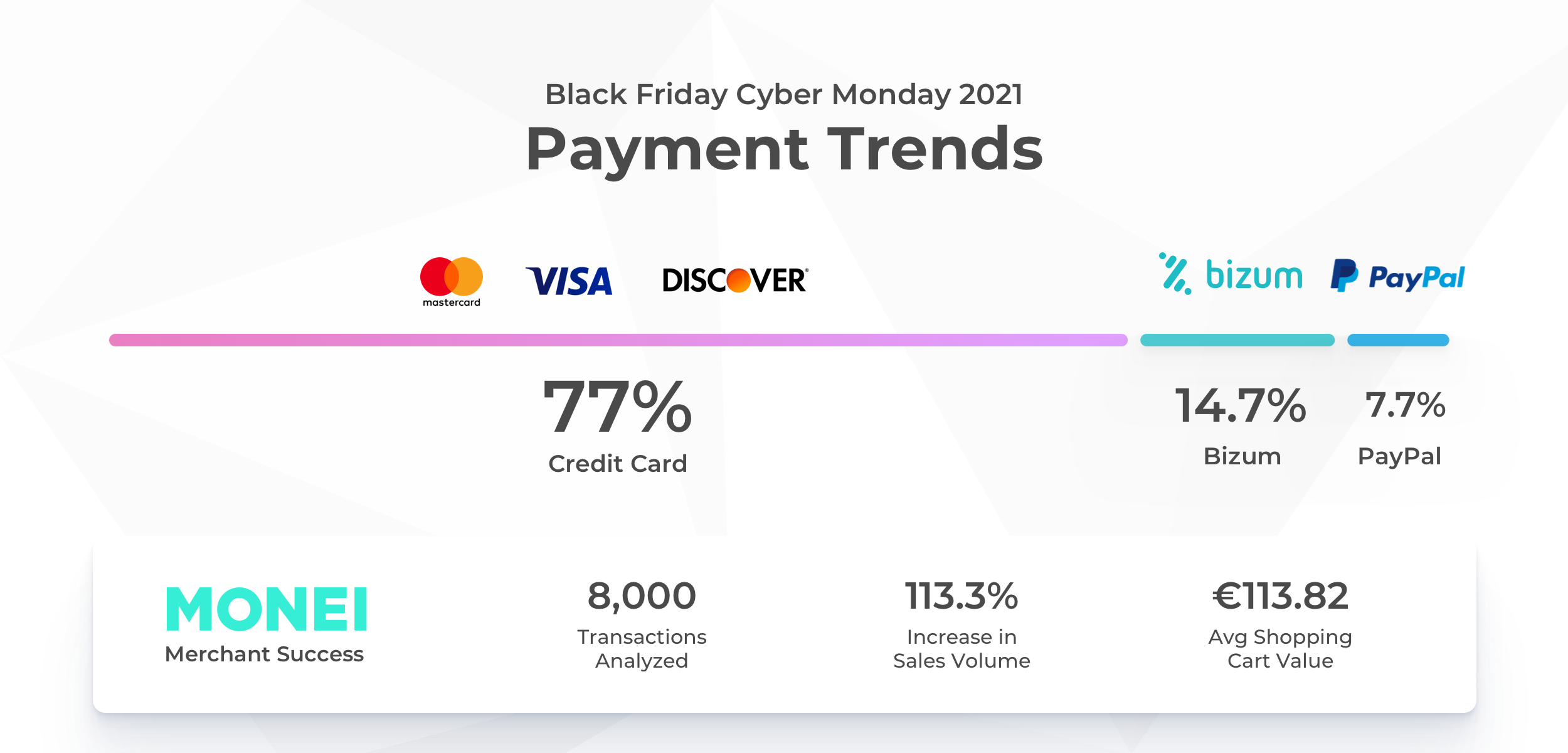 Here's what we discovered
Credit card payments continue to lead the way with 77% of shoppers using this payment option, but this method suffers a small decline from 85% last year.
Bizum payments grew from 1% in 2020 to 14.7% of all transactions this BFCM. 
PayPal was the second most used alternative payment method with 7.7% of shoppers using it this BFCM. 
Platforms developed by American technologies like Google Pay and Apple Pay still have a secondary role in online payments in Spain — with only 3.14% (Google Pay) and 1.02% (Apple Pay) of consumers using these digital wallets during BFCM 2021.
📚 Further reading: Payment Trends in Spain Q1 2022
And we're proud of our merchants' success
Total BFCM sales volume through MONEI's platform increased by 113.3%.  
The average shopping cart value during BFCM weekend was €133.82, up from €106.72 last year. 
"In order to offer the best solutions to our users, we must know what they demand. This report tries to answer these questions so we can help businesses offer a better customer experience. One of the best examples is Bizum. We were pioneers in including it as a payment method for online businesses and it already holds a predominant position in the sector," says Alex Saiz Verdaguer, MONEI CEO.
Keep on thriving  
The current e-commerce and retail landscape may be the most unpredictable it's ever been, but this year's BFCM payment data shows MONEI merchants are adapting and thriving. 
We knew you'd bounce back stronger than before. Thank you for choosing us to manage your payments. Today, we celebrate you.
You may also like to read: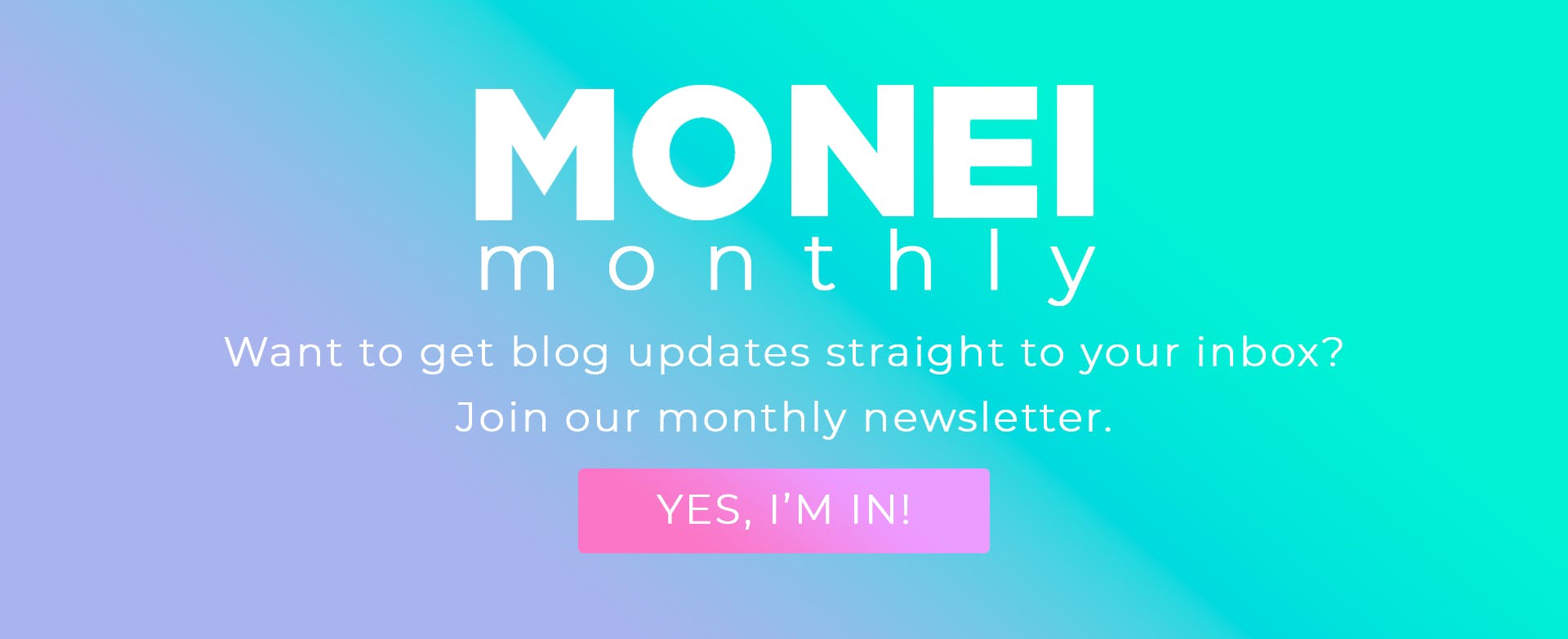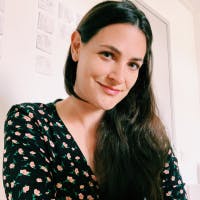 Alexis Damen
Alexis Damen is the Head of Content at MONEI. She loves breaking down complex topics about payments, e-commerce, and retail to help merchants succeed (with MONEI as their payments partner, of course).