MONEI News
MONEI and Mastercard Join Forces to Introduce Click to Pay, the Technological Solution that Speeds Up Online Purchases
Alexis Damen | November 17, 2022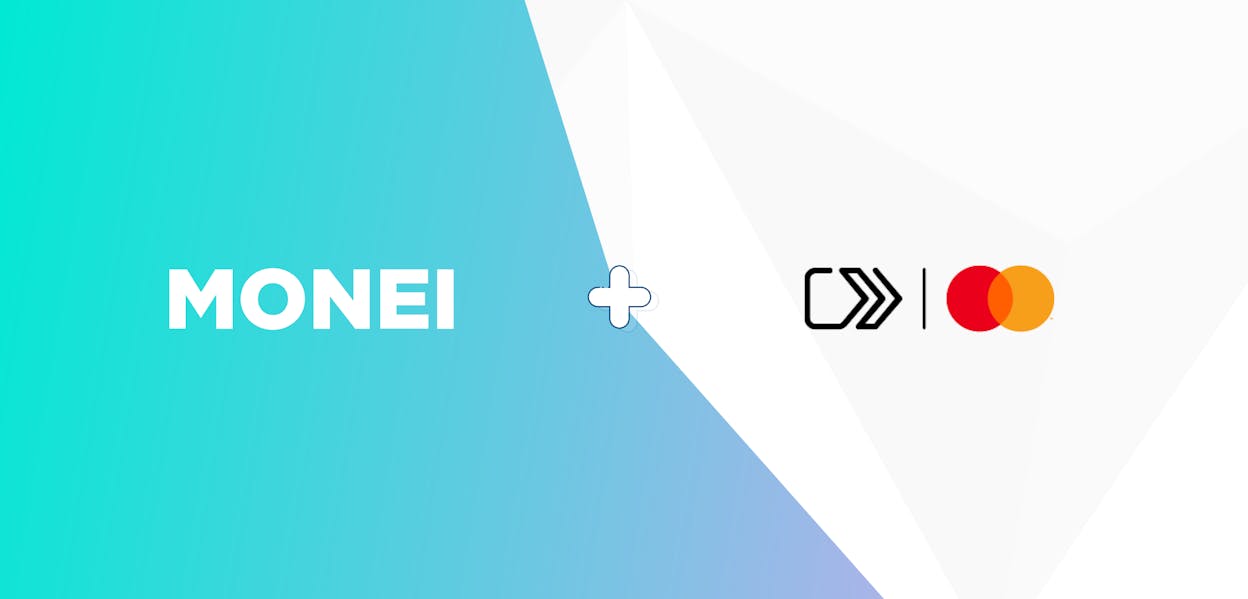 Thanks to Mastercard Click to Pay technology, MONEI makes the digital payment experience more immediate, secure, and simple for electronic businesses in Spain

Click to Pay is a global online payment solution based on the EMVco standard called Secure Remote Commerce that allows consumers to make purchases with just one click without having to enter card details in multiple online stores

This solution favors a higher conversion rate and an increase in transaction approvals thanks to tokenization
Mastercard and MONEI, the Spanish fintech that simplifies and streamlines digital payments, announced an agreement to make Click to Pay technology available to e-commerce businesses in Spain. A faster and more secure online payment process in which customers pay instantly with a single click without the need to manually enter their card details in cases where their card is not stored in the store.
Thanks to this alliance, MONEI can benefit from Mastercard's innovative technology at a time of growth for fintech and offer an immediate, secure, and simple digital payment experience to its users.
Mastercard Click to Pay, based on an international standard, allows you to shop without having to create or start an account and with fewer steps in the payment process, by avoiding the entry of the card number or personal information once the consumer has registered. They only have to link their Mastercard card to Click to Pay and during their next purchase they can pay immediately without having to enter the 16 digits of their card, passwords, or fill out long forms.
Consumers will be able to identify the businesses that have this online payment method available with the Click to Pay logo on the e-commerce payment page. For businesses, the main advantage will be a lower cart abandonment rate and, therefore, a greater volume of online sales.
Paloma Real, General Director of Mastercard Spain, explains that "it is essential to offer users an agile, simple, and secure online payment process and we are pleased to continue expanding the Click to Pay ecosystem with MONEI. We are convinced that the future of payments depends on optimizing the customer experience and with this solution we take the e-commerce sector one step further."
Alex Saiz Verdaguer, CEO and Founder of MONEI, has indicated that, "with Mastercard's Click to Pay we reinforce our commitment to help all e-commerce companies simplify and streamline the purchase process so that they can offer the safest, easiest, and most convenient customer experience."
📚 Further Reading: What is Click to Pay? (+ Benefits for E-commerce)
Click to Pay benefits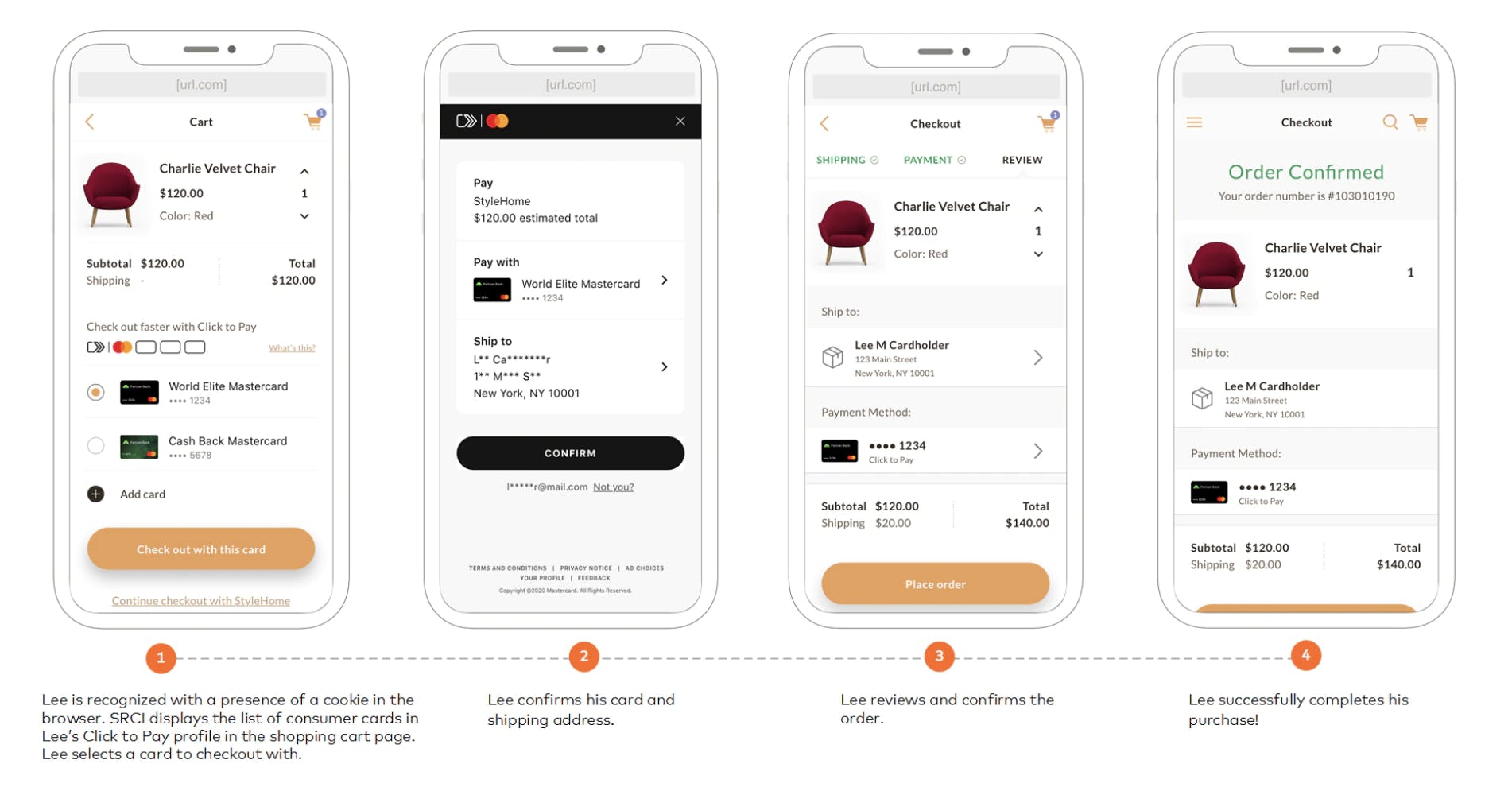 Currently, millions of Mastercard cards are enrolled in Click to Pay and more than 10,000 merchants around the world* are enabling this option for their customers, who benefit from a simple and secure purchase. The innovative technology, which meets global security standards in intelligent card credential recognition and tokenization, also provides advanced solutions that improve approval rates, reduce false online payment failure, and decrease the possibility of fraud.
On the other hand, issuers support an efficient purchasing experience based on international standards. By increasing approval rates and reducing fraud, it boosts cardholder trust and loyalty and strengthens the relationship with users. For businesses, Click to Pay offers, as its main advantage, the possibility of offering faster and more intelligent payment systems, increasing their commercial agility.
This new payment technology comes at a crucial time for electronic businesses. And it is that, according to a study by IAB Spain, the penetration of online shopping continues to grow, reaching 78% of Spanish Internet users between the ages of 16 and 70, which represents a total of 24.7 million Spaniards.(1) Consequently, these trends in turn have driven consumers to demand greater speed, flexibility, and convenience in the way they make their payments. The Click to Pay method, implemented by businesses such as Tipi Tent or Alohas, is synonymous with all of the above. In addition, the latest Report on the State of Payment Methods in Spain carried out by MONEI confirms that this form of payment has an increasing presence in the Spanish market.
About Mastercard
Mastercard is a global technology company in the payment industry. Its mission is to connect and power an inclusive digital economy that benefits everyone, everywhere, by making transactions safe, simple, smart, and accessible. Using secure data and networks, establishing agreements, and being passionate about what it does, Mastercard ensures that its solutions and innovations help individuals, financial institutions, governments, and businesses realize their full potential. Its culture and everything done inside and outside the company is governed by Mastercard's Decency Quotient (DQ). With connections in more than 210 countries and territories, Mastercard is building a more sustainable world where everyone can benefit from priceless opportunities.
About MONEI
MONEI is a fintech that simplifies and speeds up digital payments. The company allows any entity to integrate with Shopify and other e-commerce platforms through a simple payments API.
Thanks to MONEI's technology, users can combine more than 40 payment methods through a single platform. It currently has agreements with all Spanish banks to add all entities with Shopify and other e-commerce companies. In this way, any online store can transact with the Spanish bank of their choice.
The fintech has also developed MONEI Pay, the first mobile payment application (available on iOS and Android) that allows physical businesses to accept payments from their mobile phone by generating a digital QR code, thus eliminating the need for traditional POS devices at points of sale. 
MONEI is a member of several working groups within the European Payments Council and the European Central Bank. It also has a payment entity license from the Bank of Spain, which allows it to carry out payment services, and have a contractual relationship directly with Spanish businesses.
Read more press
(1) Estudio `E-COMMERCE 2022´. IAB Spain, 2022 
*Click to Pay is currently active in the United States, Canada, United Kingdom, Czech Republic, Spain, Mexico, Australia, Hong Kong, New Zealand, Singapore, United Arab Emirates, Saudi Arabia, Qatar, and Kuwait.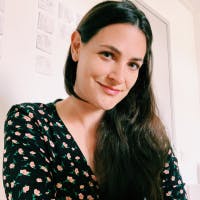 Alexis Damen
Alexis Damen is the Head of Content at MONEI. She loves breaking down complex topics about payments, e-commerce, and retail to help merchants succeed (with MONEI as their payments partner, of course).