Payments Technology
6 Must-Have Payment Methods for Freelancers
Alexis Damen | January 24, 2023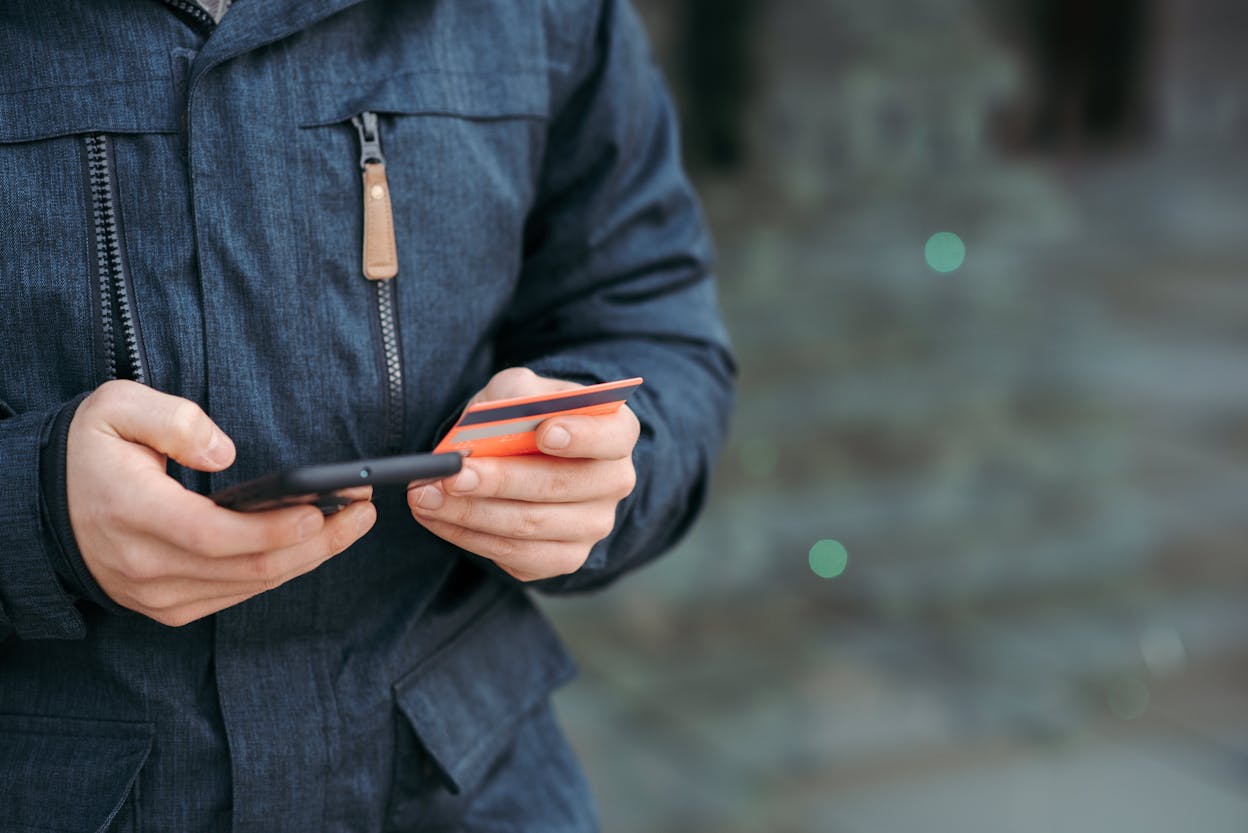 There are a lot of payment methods for freelancers to choose from, so knowing which ones to accept in your business can be challenging. The one thing you know for certain is that you need to get paid. That's why it's important to make it as easy and frictionless as possible or customers to pay you for your services. 
In this article, you'll learn why it's important for freelancers to accept more payment methods, how to receive payments as a freelancer, and which options are the best payment methods for freelancers in Spain.
Table of contents
Why is it important for freelancers to accept more payment methods?
Cash has become less prevalent in Spain — something that accelerated during the pandemic. This trend created more room for less traditional payment methods like tap to pay contactless payments, mobile payments, and other alternative payment methods. 
One of the most important things to remember is that your customers want to pay with their preferred payment method. They're more likely to buy from you if you're flexible and always improving the customer experience. 
Currently, in Spain, Click to Pay usage is rising and has almost 3% of the Spanish market, digital wallets have just under 6%, and although cards are still the most popular payment method with 75%, that's dropped dramatically from 85% just a year before.
With so much change, it's important to accept the most popular payment methods — your best bet is to accept as many payment methods as you can in your freelance business.
📚 Further reading: What is Click to Pay? (+ Benefits for E-commerce)
How to receive payment as a freelancer
Whether you're an online marketer, developer, personal trainer, accountant, contractor, house cleaner, hairdresser, taxi driver, or offer another service, it's essential to know how to receive payment as a freelancer. 
One way to easily accept payments is with a mobile payment app that you can download onto your smartphone (Android or iOS) to accept cards, Google Pay, Apple Pay, and Bizum payments. That's why we created MONEI Pay. Use the app to create digital QR codes for in-person payments or enter your client's phone number to send a payment request directly to their mobile phone for instant payments on the spot. 
📚 Further reading: QR Code Payments: What They Are, How They Work, and How to Accept Them 
And if your customer's not present, for example, if you're a freelance online marketer or developer, you can use MONEI Pay to send payment requests via email, SMS, or WhatsApp. This way, even if you don't have a website, your customers can submit an online payment. You'll also save time on sending invoices and chasing up clients for payment.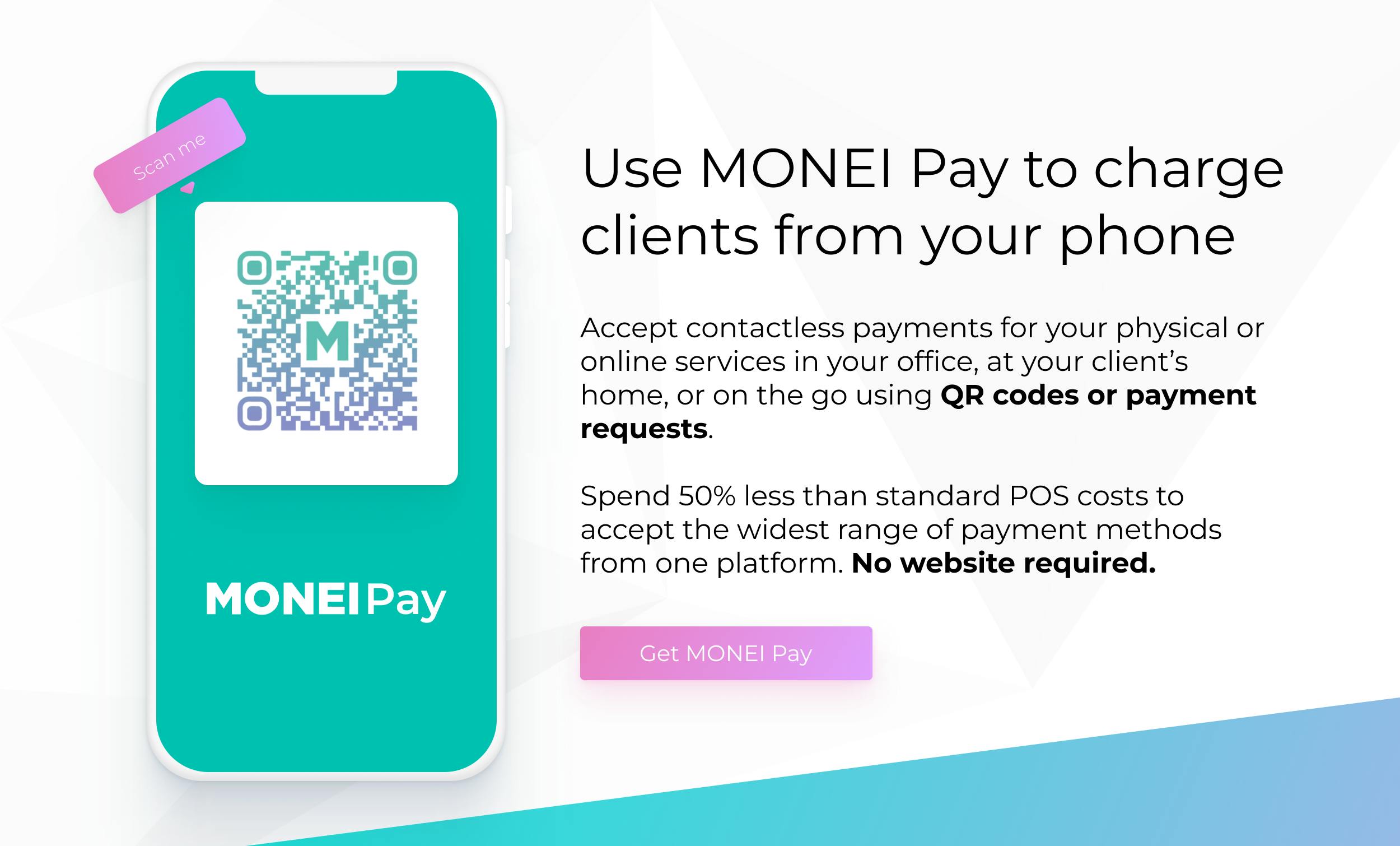 What are the best payment methods for freelancers in Spain?
Now that you know why it's important to accept more payment methods and how to do it, let's review some of the best payment methods for freelancers in Spain: 
1. Credit and debit cards
Credit and debit cards are more traditional than most of the payment methods mentioned in this article, but contactless payments have kept this method up to date. You can accept credit and debit card payments in person using your phone or tablet with MONEI Pay. If you have an online freelance business, send payment requests via email, SMS, or WhatsApp using the Pay By Link feature. 
Credit and debit cards are well suited to freelancers who receive payments immediately and Pay By Link makes it a good option if you usually send invoices. You don't need a website and your customer can choose their preferred payment option, including credit and debit cards.
2. Mobile and digital wallets
Mobile wallets, like Apple Pay and Google Pay, allow customers to pay in person and online using their smartphone and/or mobile wallet app. 
And because most people don't go anywhere without their phones, these contactless payment options mean you never have to worry about a client not having a form of payment on them when it's time to pay. 
PayPal is an example of a digital wallet. Your customers can use it to pay for products and services online and if you send them a payment request. All they have to do is select it on the payment page. 
📌 Pro Tip: Get paid faster with the mobile payment app that lets you accept a wide range of freelancer payment methods. Use MONEI Pay to accept card payments, Apple Pay, Google Pay, PayPal, and Bizum from your phone.  
3. Bank transfer
Bank transfers are an especially common payment method among service providers, like copywriters and graphic designers. SEPA (Single Euro Payments Area) Direct Debit supports direct debit payments in 36 European countries. You can use it to accept one-time or recurring payments. 
SEPA Request-to-Pay lets you request physical or online payments of up to 100K euros from customers. MONEI supports both SEPA Direct Debit and SEPA Request-to-Pay.
4. Peer-to-peer payment apps (P2P)
You likely know about P2P apps like Bizum for sending payments between friends and family, but did you know it's becoming more and more popular for businesses too? 
With MONEI, you can accept Bizum payments for online and in-person services. If you're not already accepting this payment method, you ought to be. Bizum is gaining popularity — in fact, it has 20 million (and counting) users, which comes as no surprise. It's easy to use and if you send payment requests via MONEI Pay all you have to do is enter the customer's mobile number and they'll get an instant notification in their Bizum app to complete the payment. 
5. Cash on delivery
Cashless payments are becoming more and more normal every day as cash on delivery becomes less popular. According to Merchant Machine, the reduction in cash payments in Spain is a trend we also see in Norway, Finland, Sweden, and the Netherlands where less than 5% of transactions are made using cash. So while this is still a payment method some customers prefer to use, it's crucial to accept other forms of payment, particularly digital and mobile options. 
6. Buy Now, Pay Later financing
If you're a taxi driver, you'll probably accept regular taxi card payments instead of Buy Now, Pay Later (BNPL), but if you're an accountant or a lawyer, letting clients pay over time might be a better option. This is especially important if you charge more than an average person would spend in a daily transaction. Use BNPL to let your customers make an initial payment upfront and the balance in installments. You usually still get paid upfront as a financial institution often takes responsibility for collecting the balance. 
Moving forward with freelancer payment methods
Now that you know the best freelancer payment methods available, you're ready to start making money. Sign up for MONEI to offer a flexible payment experience, let your clients use their preferred payment methods, and improve the customer experience.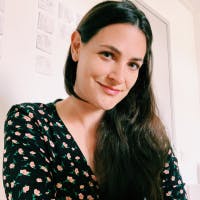 Alexis Damen
Alexis Damen is the Head of Content at MONEI. She loves breaking down complex topics about payments, e-commerce, and retail to help merchants succeed (with MONEI as their payments partner, of course).