E-Commerce Tips
12 Tips to Get Your E-commerce Store Ready for Black Friday/Cyber Monday (2023)
Alexis Damen | October 30, 2020 | Updated: September 27, 2023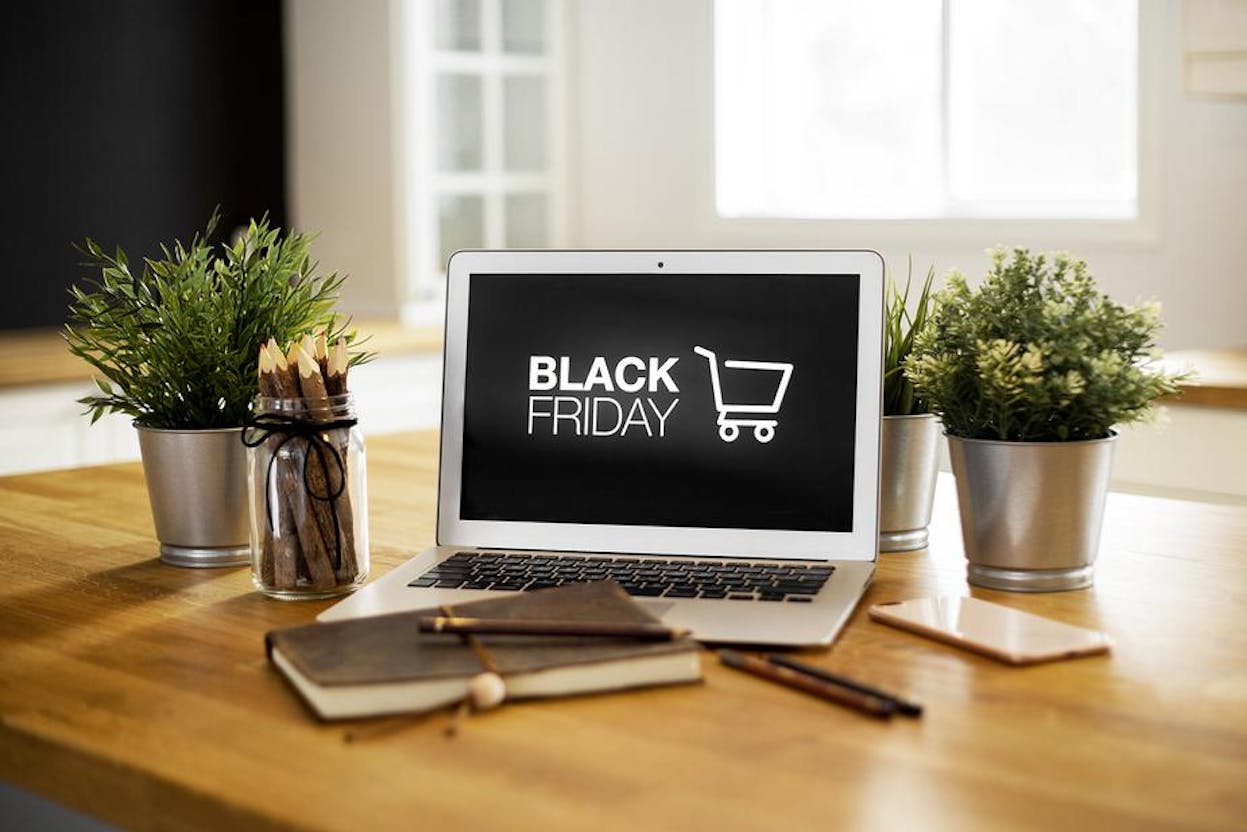 Black Friday is one of the busiest shopping days of the year, and as more people opted for online shopping, Cyber Monday was created as a way to conclude the Thanksgiving-Black Friday retail holiday shopping weekend in the US, but this trend has gained popularity in Europe too.
Online sales numbers were up in 2022 for this busy shopping weekend.
According to Shopify, its merchants set a new Black Friday Cyber Monday record with $7.5 billion in sales, a 19% increase from the same period in 2021. The average order value globally was $104.80, up from $100.70 in 2021.
According to Adobe, in 2022, consumers spent a record total of $11.3 billion on Cyber Monday, representing 5.8% growth year-over-year, which translates to $12.8 million every minute during the peak hour.
In Spain, the most popular Black Friday Cyber Monday consumer payment methods in 2022 were credit cards (68.45%), Bizum (23.37%), and PayPal (8.15%), with Click to Pay catching up at 2.9%, a 125% increase from the same period in 2021. 
MONEI merchants saw a 93.4% increase in sales volume during BFCM and an average shopping cart value of €96.11.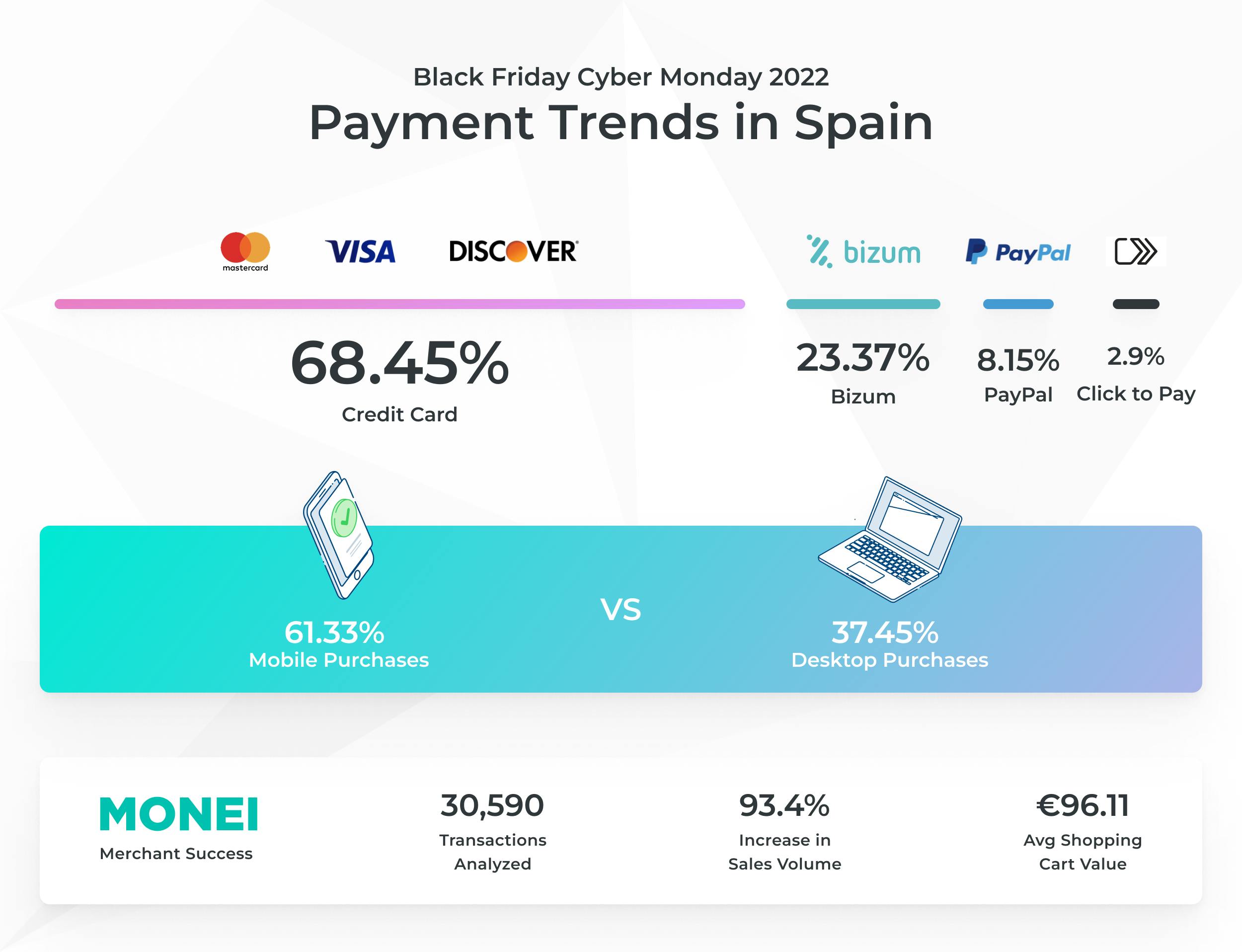 Preparing your e-commerce website for Black Friday and Cyber Monday 2023 is crucial. Use this article as your guide to make sure you're ready for an influx of site visitors and sales. Read straight through or skip around to topics that are relevant to you. 
Table of contents
Getting your e-commerce store ready for Black Friday and Cyber Monday 
We've compiled a list of tips to help you capitalize on this year's Black Friday and Cyber Monday holiday shopping weekend. 
1. Start early
It's key to start your preparation for the holiday season early. This includes making sure your website is updated, setting up a BFCM marketing strategy, and ensuring you have inventory to fulfill an influx of orders. You can also start advertising your special offers early to avoid getting lost in the crowd. 
2. Update your products and online inventory
Getting inundated with site visitors and sales isn't a bad problem to have. But, before this happens, it's key to make sure your website is up to date with all your products and inventory counts. Consider spending a few hours reviewing your product descriptions to make sure your product details are clear and concise. This can help reduce the number of questions prospective customers may have, making it easier for them to make a choice and complete their order. 
Further reading: 15 E-commerce Conversion Rate Tips to Help You Sell More
3. Optimize your website for mobile 
According to our data, from November 2022 through September 2022, payments via mobile devices accounted for nearly 74% of the transactions processed by MONEI.

Mobile shopping (along with mobile payments) is still growing in popularity among consumers and there's more data to prove it — 75% of Spanish consumers shop from their mobile phones, the highest percentage in Europe.
According to Statista, global mobile e-commerce is worth $2.2 trillion in 2023 and it's expected to reach $3.4 trillion by 2027, a stark contrast with what it was just a few years ago in 2018, at $982 billion.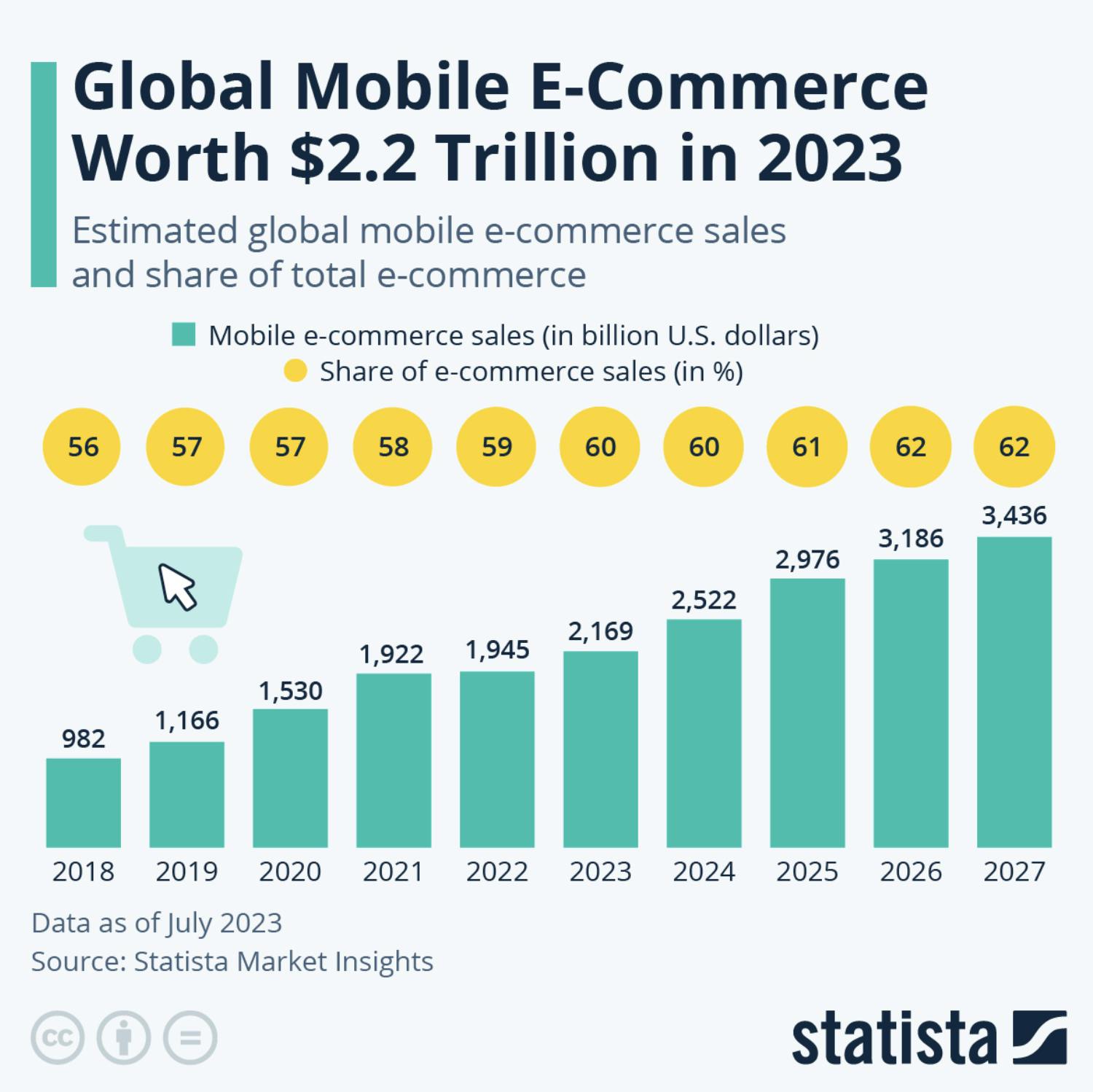 According to eMarketer, by 2024 m-commerce sales are projected to hit $534.18 billion, or 40.4% of e-commerce sales in the US.
Improving the user experience (UX) for mobile shopping is an obvious must-have. Optimize for mobile devices by:
Making sure your navigation menu is clear 
Having clear and easy-to-find call-to-action (CTA) buttons
Removing popups and sidebars
Providing a frictionless mobile payment process
4. Audit your checkout page
Before you get an increase in online orders it's important to test your e-commerce checkout page experience and improve it if necessary. It's key to make the checkout process as easy as possible for customers to avoid abandoned shopping carts. This includes making sure it's secure, easy to navigate, and requires only a few steps to complete purchases.
📚 Further reading: Black Friday Cyber Monday Payment Trends (2022)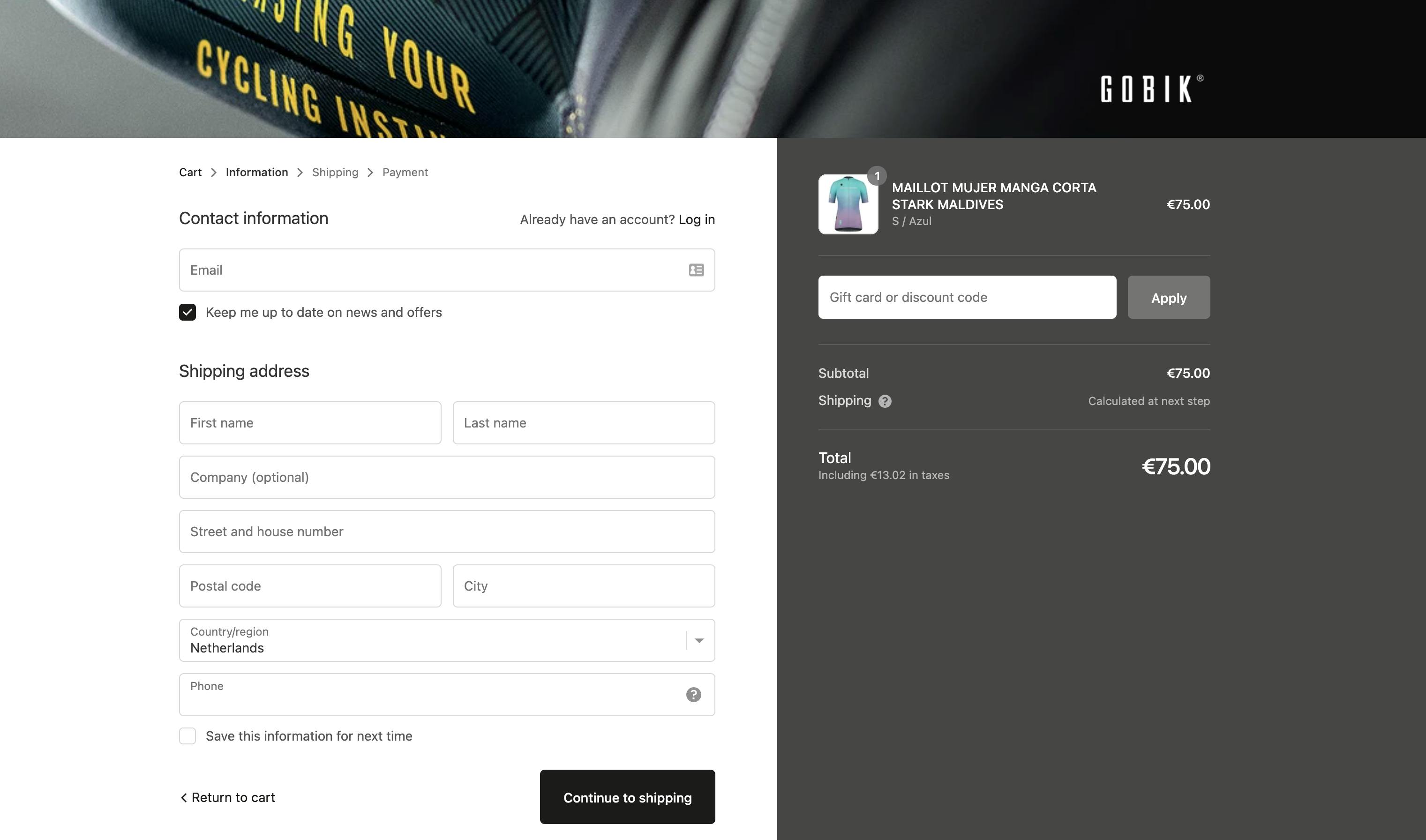 Image source: MONEI merchant, Gobik
📌 Pro Tip: With MONEI, you can customize the appearance of your checkout page with your branding, logo, and domain. Use the Hosted Payment Page integration to build brand awareness and increase conversions.
5. Be active on social media 
Having a social media presence is crucial to building brand awareness, increasing website traffic, and promoting your products. Consumers may no longer be skeptical about in-person shopping, but we can assume people are still browsing through their social feeds to learn about BFCM deals. Work on growing your community so you have a larger audience and reach once Black Friday and Cyber Monday roll around.
Spend time creating thumb-stopping content and use social media as a way to offer additional customer support. Do this by telling people they can send you a DM if they have questions. 
6. Bundle products and offer special discounts
Help your customers make choices by bundling your products. For example, if you sell beauty products, you can bundle a face cleanser, face mask, and face lotion. This can help your customers find a gift (or treat themselves) hassle-free. And, it can help you increase your average order value (AOV). Give prospective customers an incentive to choose your holiday bundles by promoting a special offer like free shipping or a discount on purchases during BFCM weekend. 
7. Create a gift guide and publish it on your blog 
You can find gift guides all over the Internet during the holiday season. Help guide your customers to choose your products by creating a gift guide that features various products and gift bundles that you're selling. You can pick three to five themes, create relevant content, and share your gift guide via email and social media. 
8. Offer curbside pickup and buy online, pick up in-store (BOPIS)
The global buy online, pick-up in store (BOPIS) market is expected to reach $703.18 billion by 2027, up from $243.89 billion in 2021.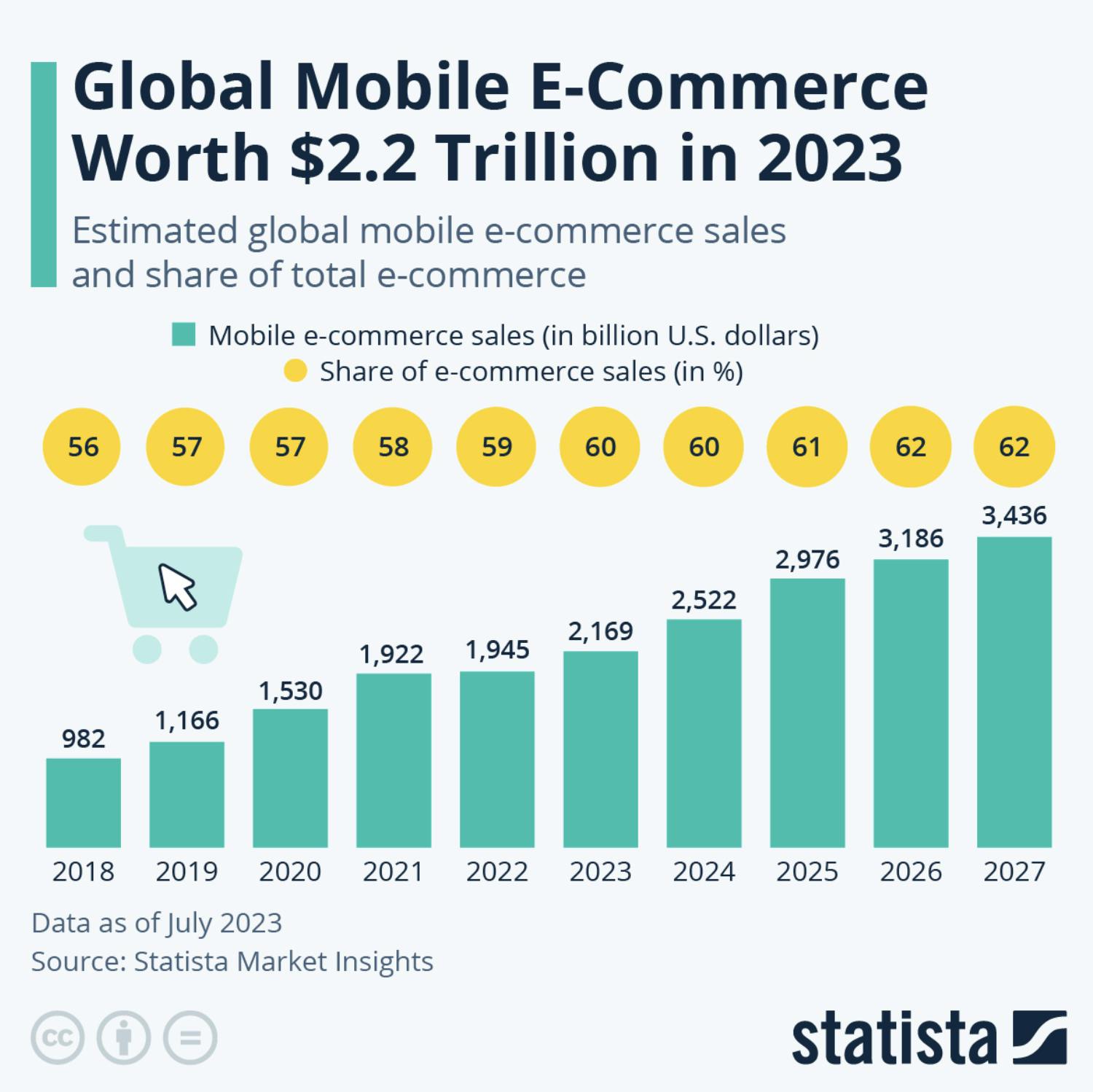 If you have a brick-and-mortar store — in addition to your e-commerce site — offering curbside pickup or BOPIS is crucial to staying competitive. 
Some of your customers may want to avoid shipping fees or get their orders faster and curbside pickup and BOPIS are appealing alternatives to shopping in-store.
9. Offer free shipping 
Offering free shipping exclusively during BFCM weekend could help you increase your conversion rate. In fact, according to Baymard Institute, extra costs from shipping is one of the top reasons why shoppers abandon their online shopping cart.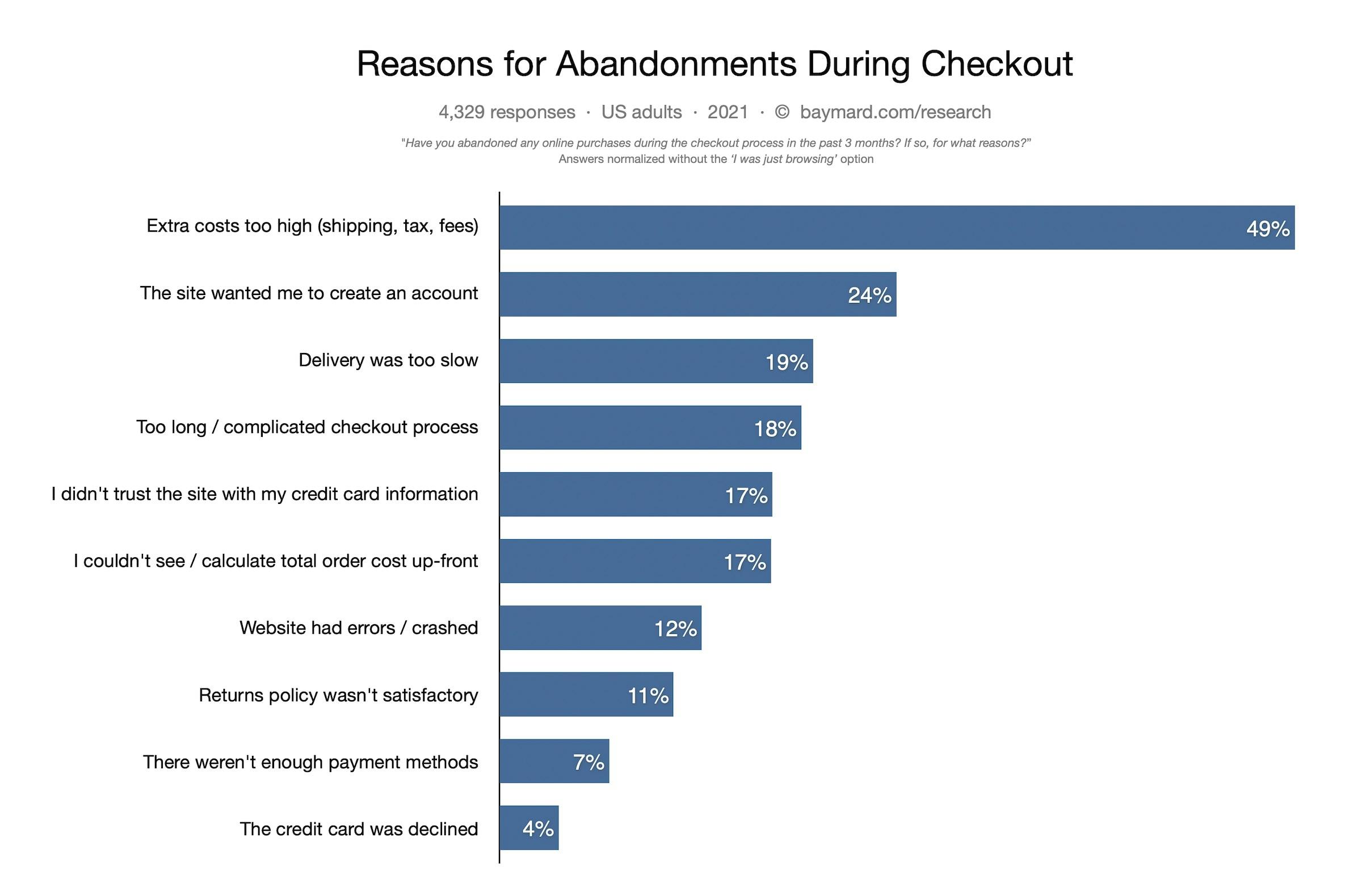 Image source: Baymard Institute
Pass the savings on to your customers to improve customer satisfaction and compete against similar businesses that aren't offering this incentive.
10. Add more payment methods to your online store 
Accepting a wide range of online payment methods can help you reach more customers (locally and cross-border), improve the checkout experience, and ultimately make more sales. 
But adding additional forms of payment to your e-commerce store can feel like a daunting task. That's why we help you accept and manage all major and alternative payment methods from a single platform. 
Configure multiple payment methods including credit and debit cards, digital wallets such as Google Pay, Apple Pay, and PayPal, and offer local payment options like Bizum(Spain), Cofidis 4xcard (Spain), MB WAY (Portugal), iDEAL (Netherlands), and more to accept cross-border payments.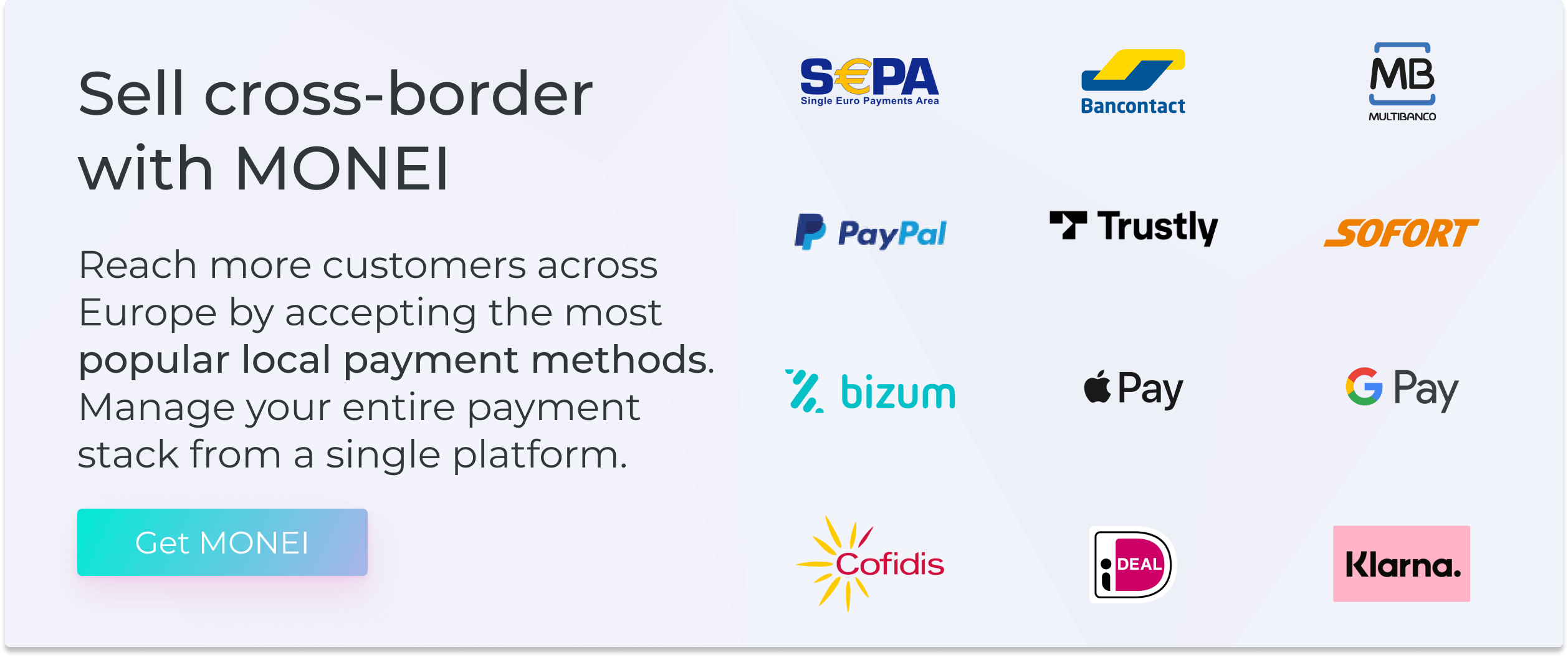 📚 Further reading: 7 Reasons to Add Buy Now, Pay Later Options to Your E-commerce Site [+6 Examples]
11. Set up your abandoned cart email automation flow
According to Baymard Institue, on average, 69.80% of online shopping carts are abandoned. That's a lot of money left on the table. As you can see in the chart above the reasons range from extra costs to a complicated checkout to not enough payment methods. Whatever the reason is, you can set up automated email flows to recover abandoned carts. 
An abandoned cart email is used to remind prospective customers who leave your website without buying the items in their shopping cart. Sending a gentle follow-up message can help you recover up to 10% of lost revenue. 
Your abandoned cart email automation can be a series of emails (two to three). Or you can start small with one email that gets triggered a few hours after someone abandons their shopping cart.
12. Experiment with in-person selling 
Bringing your online business offline can feel overwhelming, but it doesn't have to be. You can start small by participating in pop-up events or markets. And accepting payments in person doesn't require investing in expensive POS hardware and software. 
Instead, you can accept payments from your phone using a mobile payment app like MONEI Pay. All you have to do is:
Generate digital QR code payments
Have your customer scan the QR code payment with their smartphone
Your customer can complete the transaction in real time with the tap of a button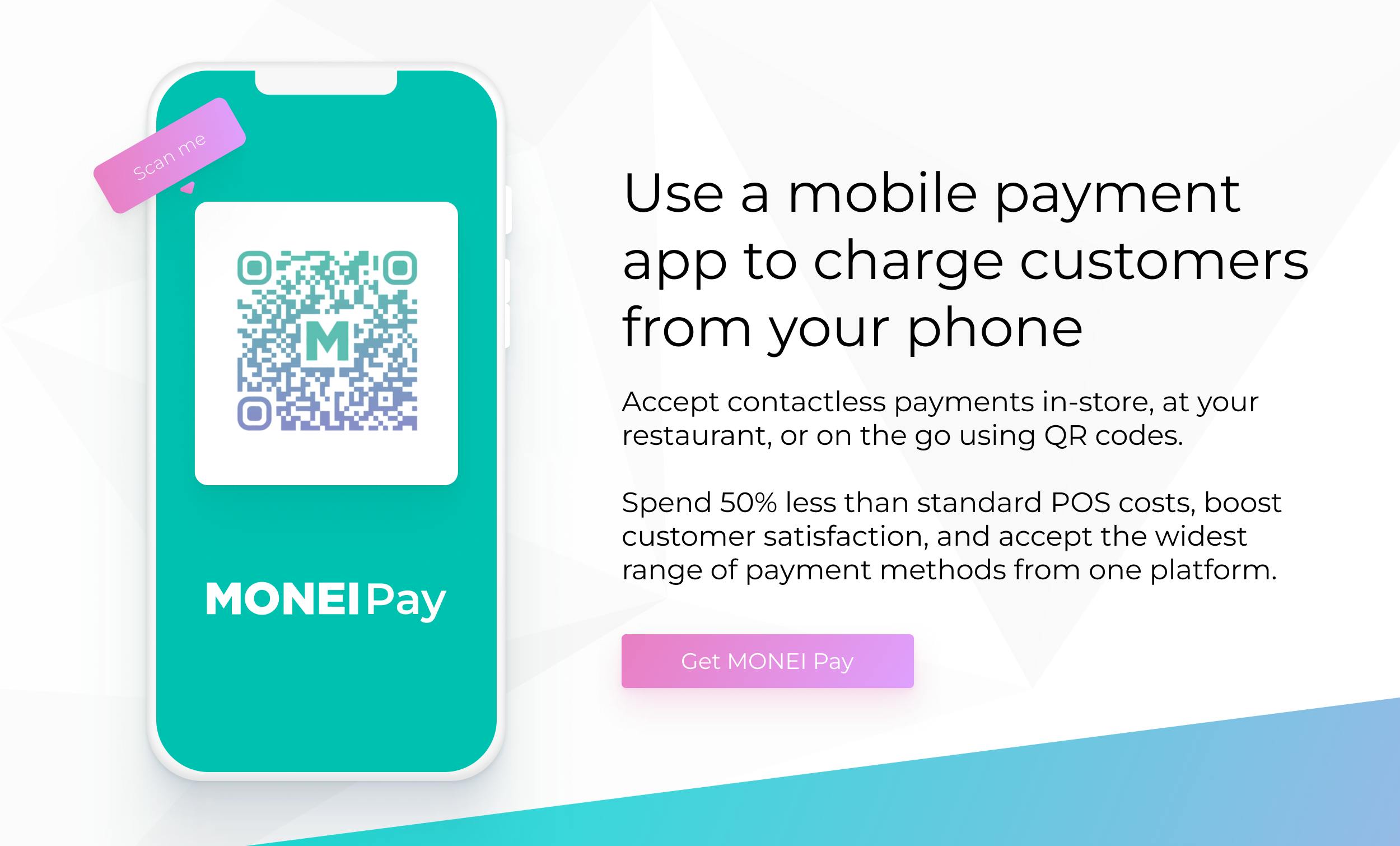 Getting ready for BFCM 2023
Black Friday and Cyber Monday 2023 will be here before we know it, and getting ready ahead of time will help you succeed at marketing your e-commerce business and increasing sales. Pay attention to your customers and their needs to get more creative and targeted in your BFCM strategy.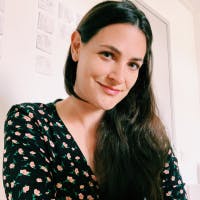 Alexis Damen
Alexis Damen is the Head of Content at MONEI. She loves breaking down complex topics about payments, e-commerce, and retail to help merchants succeed (with MONEI as their payments partner, of course).