October 30, 2020
12 Tips to Get Your E-commerce Store Ready for Black Friday/Cyber Monday (2021)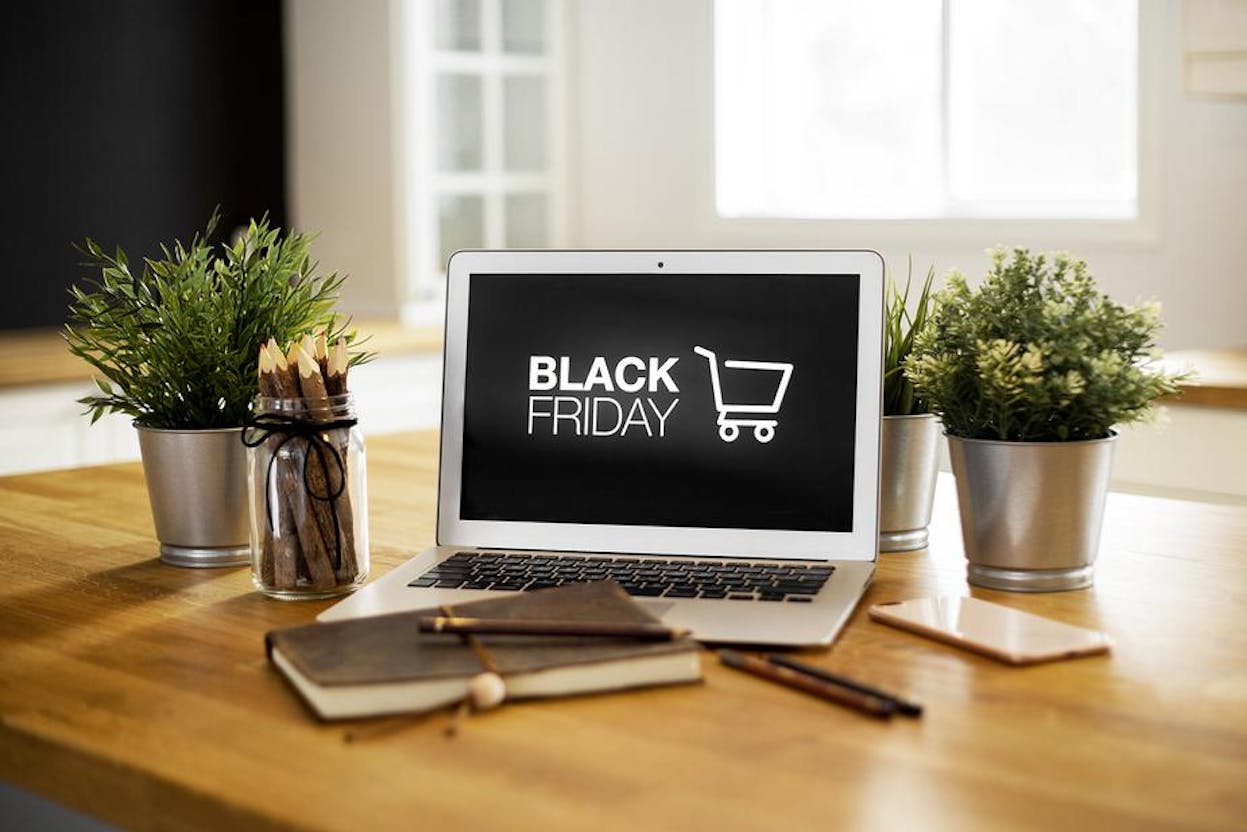 Black Friday is one of the busiest shopping days of the year. And as more people opted for online shopping, Cyber Monday was created as a way to conclude the Thanksgiving-Black Friday retail holiday shopping weekend.  
Online sales numbers were up in 2020 for this busy shopping weekend. Let's look at a few data points from Shopify:
Total BFCM sales globally amounted to $5.1 billion 
50% more consumers bought from Shopify merchants compared to 2019
The average order value globally was $89.20
According to Adobe, a record $10.8 billion was spent online by the end of Cyber Monday 2020. This 15.1% increase from 2019 made it the largest online shopping day in US history, beating last year's $9.4 billion record. And a new record for mobile purchases was set on Thanksgiving day — nearly half of all online sales came from smartphones. 
Despite the changes in consumer behavior due to COVID-19, Black Friday and Cyber Monday are here to stay. Social distancing measures that limited in-store shopping in 2020 lead more people to shop online, and this trend is continuing.  
Preparing your e-commerce website for Black Friday and Cyber Monday 2021 is crucial. Make sure you're ready for an influx of site visitors and sales. 
Getting your e-commerce store ready for Black Friday and Cyber Monday 
We've compiled a list of tips to help you capitalize on this year's Black Friday and Cyber Monday holiday shopping weekend. 
1. Start early
It's key to start your preparation for the holiday season early. This includes making sure your website is updated, setting up a BFCM marketing strategy, and ensuring you have inventory to fulfill an influx of orders. You can also start advertising your special offers early to avoid getting lost in the crowd. 
2. Update your products and online inventory
Getting inundated with site visitors and sales isn't a bad problem to have. But, before this happens, it's key to make sure your website is up to date with all your products and inventory counts. Consider spending a few hours reviewing your product descriptions to make sure your product details are clear and concise. This can help reduce the number of questions prospective customers may have, making it easier for them to make a choice and complete their order. 
Further reading: 15 E-commerce Conversion Rate Tips to Help You Sell More
3. Optimize your website for mobile 
Remember those stats I shared above about online sales via smartphones? This data is telling us that mobile shopping continues to be a popular channel. We can assume online shopping will continue to increase during the pandemic and afterward.
By the end of 2021, it's projected that global mobile e-commerce sales will hit $3.56 trillion, and this year mobile sales are expected to account for 54% of total online sales. 
Improving the user experience (UX) for mobile shopping is increasingly important. Optimize for mobile devices by making sure your navigation is clear, your call-to-action (CTA) buttons are easy to find and remove popups and sidebars. 
4. Audit your checkout page
Before you get an increase in online orders it's important to test your e-commerce checkout page experience and improve it if necessary. It's key to make the checkout process as easy as possible for customers to avoid them abandoning their shopping carts. This includes making sure it's secure, easy to navigate, and doesn't require the shopper to take too many steps to complete their purchase.
Further reading: Black Friday Cyber Monday Payment Trends (2021)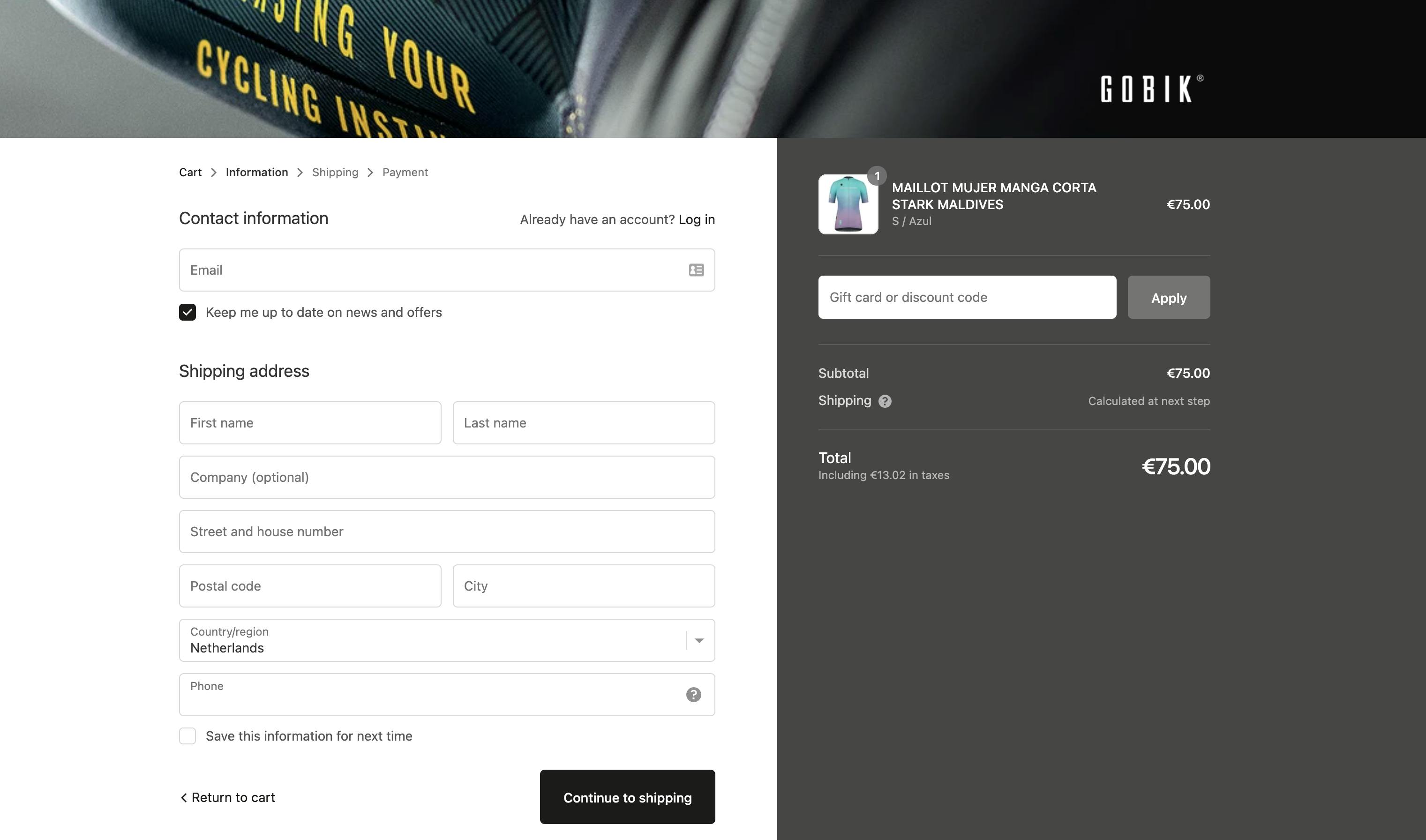 Image source: MONEI merchant, Gobik
5. Be active on social media 
Having a social media presence is crucial to build brand awareness, increase website traffic, and promote your products. As consumers continue to be skeptical about in-person shopping, we can assume more people will be browsing through their social feeds to learn about BFCM deals. Work on growing your community so you have a larger audience and reach once Black Friday and Cyber Monday roll around.
Spend time creating thumb-stopping content and use social media as a way to offer additional customer support. Do this by telling people they can send you a DM if they have questions. 
6. Bundle products and offer special discounts
Help your customers make choices by bundling your products. For example, if you sell beauty products, you can bundle a face cleanser, face mask, and face lotion. This can help your customers find a gift (or treat themselves) hassle-free. And, it can help you increase your average order value (AOV). Give prospective customers an incentive to choose your holiday bundles by promoting a special offer like free shipping or a discount on purchases during BFCM weekend. 
7. Create a gift guide and publish it on your blog 
You can find gift guides all over the Internet during the holiday season. Help guide your customers to choose your products by creating a gift guide that features various products and gift bundles that you're selling. You can pick three to five themes, create relevant content, and share your gift guide via email and social media. 
8. Offer curbside pickup and buy online, pick up in-store (BOPIS)
If you have a brick-and-mortar store — in addition to your e-commerce site — you can offer curbside pickup. According to Adobe, in 2020 curbside pickup grew 30% year over year, and Retail Dive found that 59% of customers say they're more likely to continue curbside pickup after the pandemic. 
In a survey Digital Commerce 360 conducted, 53% of retailers stated that they expect BOPIS to play an increasing role in their business.
Some of your customers may want to avoid shipping fees and curbside pickup and BOPIS are appealing alternatives to shopping in-store. 
9. Offer free shipping 
Offering free shipping exclusively during BFCM weekend could help you increase your conversion rate. In fact, according to Baymard Institute, extra costs from shipping is one of the top reasons why shoppers abandon their online shopping cart.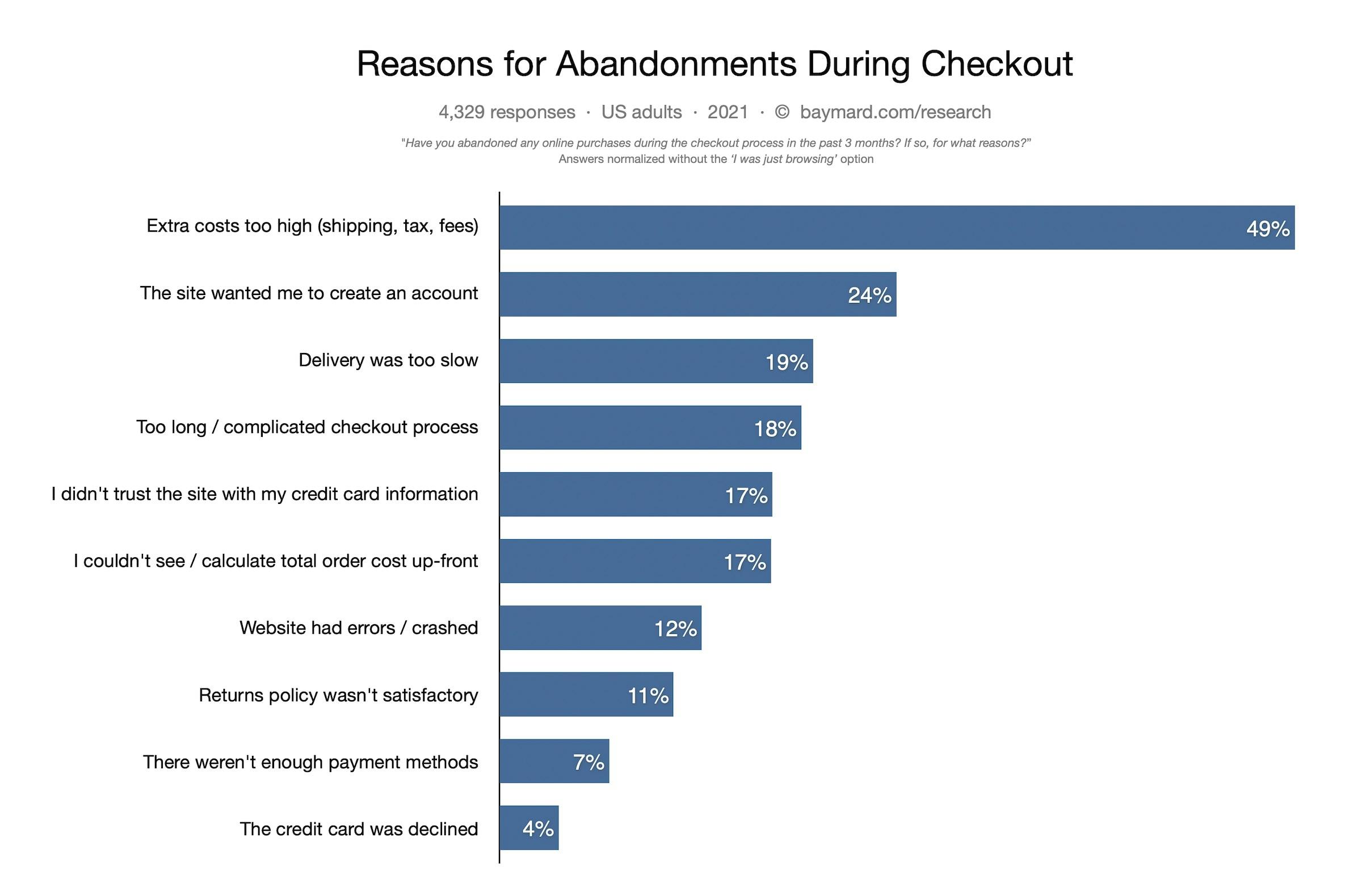 Image source: Baymard Institute
Pass the savings on to your customers to improve customer satisfaction and compete against similar businesses that aren't offering this incentive.
10. Add more payment methods to your online store 
Accepting a wide range of online payment methods can help you reach more customers, improve the checkout experience, and ultimately make more sales. But adding additional forms of payment to your e-commerce store can feel like a daunting task. That's why we help you accept and manage all major and alternative payment methods in your online store. And you can do it all through a single platform. 
Configure multiple payment methods including credit and debit cards, digital wallets such as Google Pay, Apple Pay, and PayPal, and offer local payment options like Bizum and Cofidis 4xcard in Spain. You'll be able to get an overview of your transaction history, most commonly used payment methods, and approve more online payments with MONEI's payment gateway. 
Further reading: 7 Reasons to Add Buy Now, Pay Later Options to Your E-commerce Site [+6 Examples]
11. Set up your abandoned cart email automation flow
According to Baymard Institue, on average, 69.80% of online shopping carts are abandoned. That's a lot of money left on the table. As you can see in the chart above the reasons range from extra costs to a complicated checkout to not enough payment methods. Whatever the reason is, you can set up automated email flows to recover abandoned carts. 
An abandoned cart email is used to remind prospective customers who leave your website without buying the items in their shopping cart. Sending a gentle follow-up message can help you recover up to 10% of lost revenue. 
Your abandoned cart email automation can be a series of emails (two to three). Or you can start small with one email that gets triggered a few hours after someone abandons their shopping cart.
12. Outline your COVID-19 policies
While the distribution of the vaccine makes us feel hopeful, the pandemic is still very much part of our day-to-day life, so continuing to outline your COVID-19 policies is important. 
Whether it's a change in your return policy for safety reasons or delayed shipping times, it's vital to communicate the challenges your business is facing due to COVID-19. You can create a "COVID-19 Updates" page on your site and refresh it on a regular basis with new shipping lead times and other exceptions. Build trust and loyalty with your customers by being transparent. We're all in this together.
Getting ready for BFCM 2021
Black Friday and Cyber Monday 2021 will be here before we know it, and getting ready ahead of time will help you succeed at marketing your e-commerce business and increasing sales. Pay attention to your customers and their needs to get more creative and targeted in your BFCM strategy.